Can't get enough of delicious yum yum sauce? Found in your favorite restaurants, you can make this tangy and savory sauce at home in just minutes.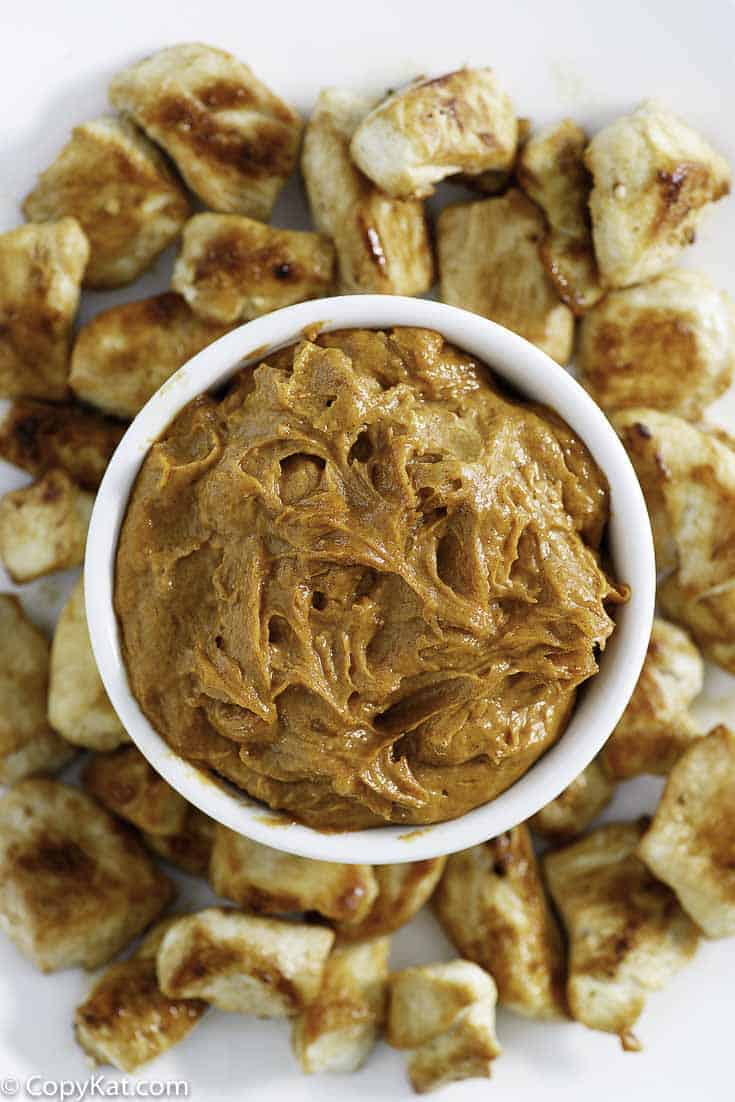 Japanese Restaurant Yum Yum Sauce
Walk into any Japanese-American hibachi restaurant, and you will immediately notice something unusual. On almost every table is at least one shallow bowl full of a slightly pinkish sauce with the oddly chosen name of White Sauce.
For those of you who are sadly uninitiated into the wonders of US hibachi restaurants, the sauce enjoys a bit of a cult following. In fact, this mysterious condiment seems to be causing quite a stir online where it often goes by the name Yum Yum Sauce.
What is Yum Yum Sauce (and More Importantly, What is It Not)?
Let's get it straight out of the way. Yum Yum Sauce is about as traditionally Japanese as table-side culinary juggling feats and building onion volcanoes.
That is to say that this much-beloved sauce is not truly Japanese in origins at all, and remains wholly unknown in its supposed country of birth to this day. The real history of the sauce lies much closer to home, and that becomes very apparent when you consider the name of the recipe.
If the white sauce is not Japanese, where did the sauce come from, and why did it end up in US hibachi restaurants in the first place?
Those are not easy questions to answer. But two things are clear. One, there is a long history of sauces based on mayonnaise including, Fry Sauce, Comeback Sauce, Aioli, and Remoulade Sauce, to name just a few. Two. Japanese people are obsessed with mayonnaise. It was bound to happen.
Where Did the Name Yum Yum Sauce Come From?
Although the mystery of who was the first to serve white sauce at a hibachi restaurant remains, uncovering the source of the name Yum Yum Sauce is simple. To answer that question, we only need to look back to 2012.
Terry Ho, a Taiwanese immigrant and owner of multiple hibachi restaurants in the US, found the guests at his restaurants were obsessed with his white sauce. Customers routinely purchased pints of the stuff from the staff. Ho was no fool, and he knew he was on to something that could become the next big US condiment. But there was a big problem when it came to the name.
While the sauce was appealing, the name was certainly not. It didn't take Ho long to come up with a new name he liked: Terry Ho's Yum Yum Sauce.
What's in Yum Yum sauce?
At its most basic, the sauce is nothing more than doctored up mayonnaise, and mayonnaise did even appear on the shores of Japan until 1925. This disproves once and for all that white sauce is an ancient Japanese recipe. It isn't.
What is yum yum sauce made of? For this recipe, the ingredients are:
Mayonnaise
Tomato paste
Butter
Sugar
Garlic powder
Onion powder
Cayenne pepper
Salt
Using butter and tomato paste instead of ketchup is what makes this the best yum yum sauce recipe. It's thick, rich, and deeply flavored with garlic, onion, and cayenne.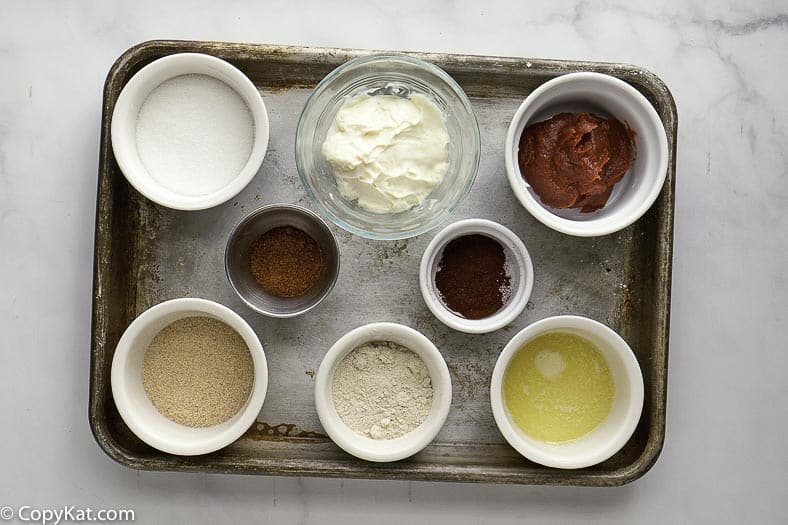 How to Make Yum Yum Sauce
Simply stir all the ingredients together. How easy!
For best flavor, let the sauce sit for at least 30 minutes prior to using.
Tips For Making and Serving Yum Yum Sauce
Do you like it spicy? Feel free to increase the amount of cayenne pepper to your liking.
How to use Yum Yum Sauce: You can use the sauce as a dip for raw veggies, french fries, or just about anything else. It also works well as a salad dressing or sandwich spread.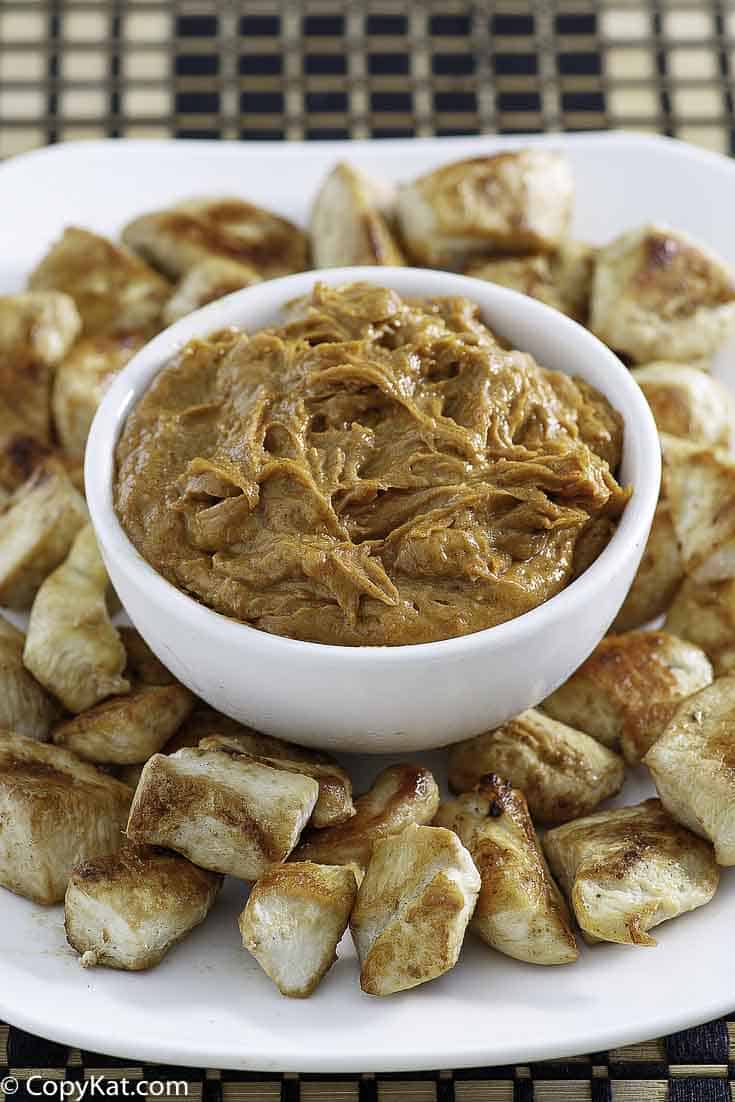 Check out these other copycat Hibachi recipes
More Popular Sauces
Take a look at all the copycat sauce recipes and Asian food.
Never miss a new recipe by following us on Facebook!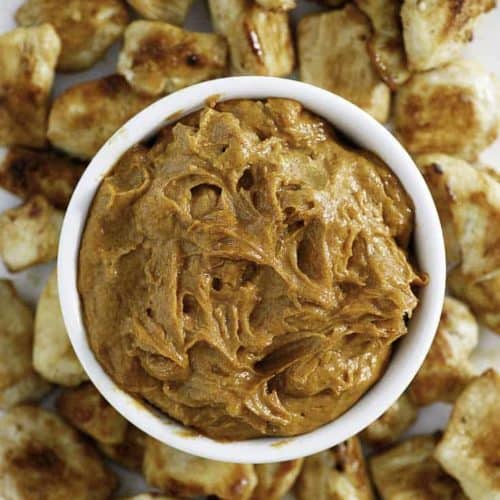 Ingredients
1

cup

mayonnaise

1

tablespoon

tomato paste

1

tablespoon

melted butter

2

teaspoons

sugar

1

tablespoon

garlic powder

1

tablespoon

onion powder

1/2

teaspoon

cayenne pepper

1/2

teaspoon

salt
Instructions
Mix all ingredients in a small bowl.

Sauce is best if you allow it to rest at least 30 minutes before serving.
Nutrition
Calories:
86
kcal
|
Carbohydrates:
1
g
|
Protein:
1
g
|
Fat:
9
g
|
Saturated Fat:
2
g
|
Cholesterol:
6
mg
|
Sodium:
141
mg
|
Potassium:
19
mg
|
Fiber:
1
g
|
Sugar:
1
g
|
Vitamin A:
58
IU
|
Vitamin C:
1
mg
|
Calcium:
2
mg
|
Iron:
1
mg