Katsu Sauce is rich, flavorful, and perfect for panko-crusted chicken and pork cutlets. Homemade Japanese tonkatsu sauce is so much better than store-bought.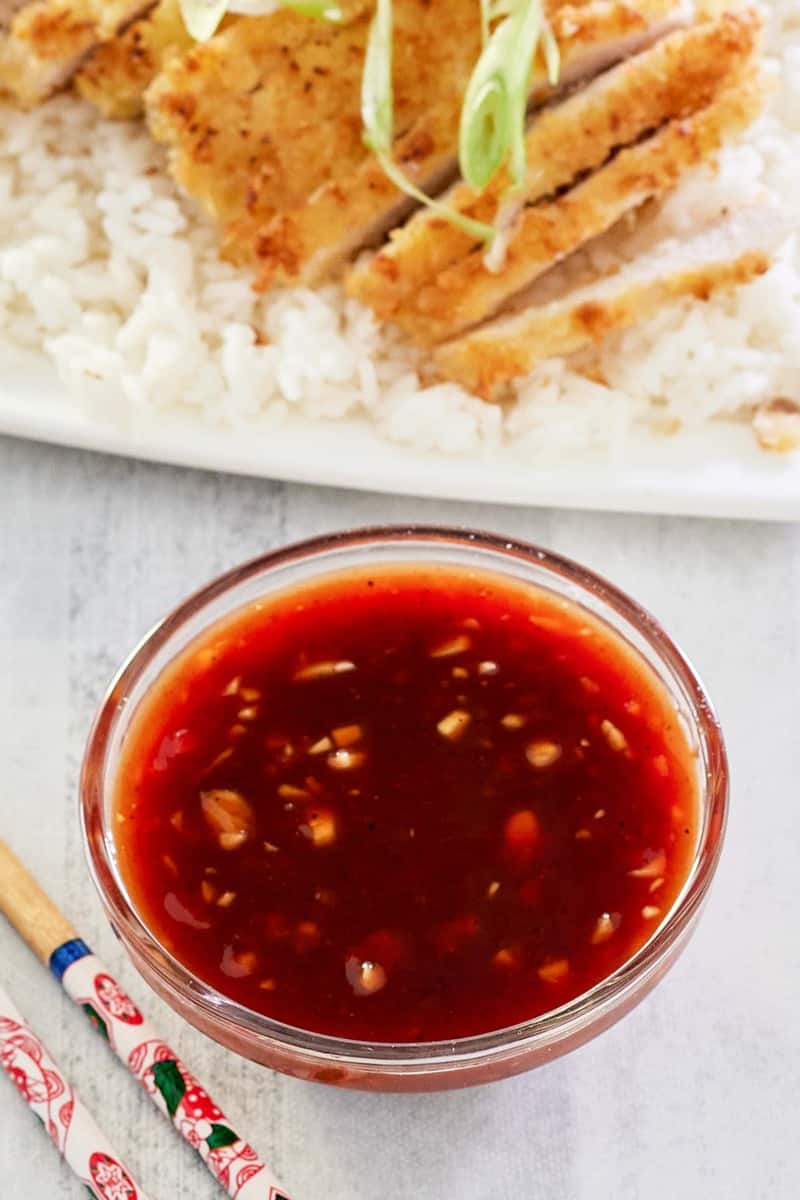 This post contains affiliate links. As an Amazon Associate, I earn from qualifying purchases.
What Makes Katsu Sauce So Good?
Sweet and tangy, with a bit of a bite, perhaps the best way to think about this recipe is as a Japanese version of barbeque sauce. In fact, most people know Katsu Sauce as the brown dipping sauce that comes with Katsu, a very popular fried pork cutlet dish with very Western origins.
Katsu first appeared in Japan during the 19th century after a local cook freely adapted a dish he had while traveling abroad to better reflect Japanese tastes.
Katsu sauce is, therefore, not a traditional sauce, being much brighter and more flavorful than other typical Japanese sauces. It is this uncharacteristic tang that is so essential to help balance out the richness of Katsu.
It Has Another Name: Tonkatsu Sauce
Don't ask for extra katsu sauce at your local Japanese restaurant because there is a chance your waiter won't understand what you mean. The reason is that although most people just call the breaded pork cutlet "katsu".
The actual Japanese name for the dish is tonkatsu. Tonkatsu is a direct translation meaning "pork cutlet." So this recipe can be used when you want to make an easy tonkatsu sauce.
What Is Katsu Sauce Made Of?
To make this katsu sauce recipe, you'll need these ingredients:
Ketchup
Soy sauce
Brown sugar
Mirin
Worcestershire sauce
Ginger
Garlic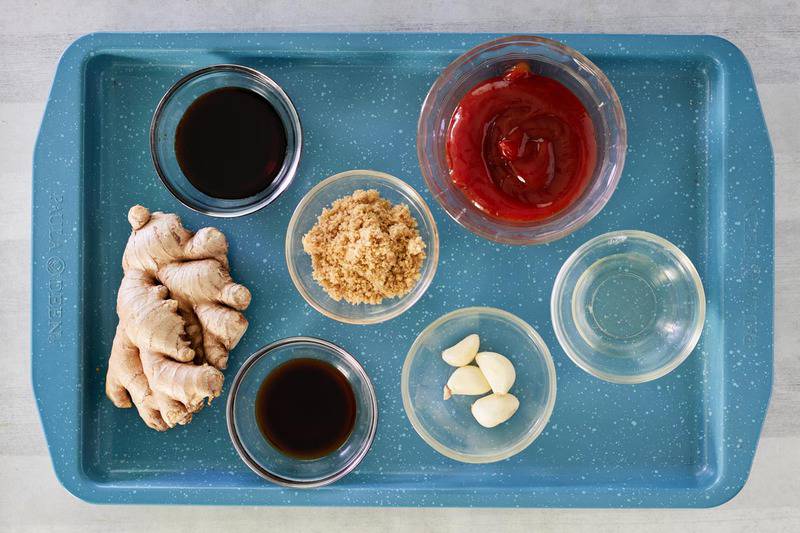 Ingredient Notes
Use a dark soy sauce, sometimes labeled as koikuchi, for this recipe. It has the right balance of umami flavor and saltiness. The Kikkoman brand is widely available and works well in this sauce recipe.
Mirin is a type of rice wine, and it's a common ingredient in Japanese cooking. Authentic mirin is not cheap, but you can find less expensive versions online that taste similar and work well enough for this recipe. If you can't find any mirin, you can use dry sherry in its place.
Go ahead and use ordinary Worcestershire sauce, but if you can get your hands on a bottle of Japanese-style Worcestershire sauce, try that instead. You'll notice a huge difference in flavor. A famous brand of Japanese-style Worcestershire that you can sometimes find in the supermarket is Bull-Dog sauce, but any Japanese-style Worcestershire sauce will do.
How To Make Katsu Sauce
Put all the ingredients in a bowl.
Stir until it's all thoroughly combined.
Cover the bowl and place it in the fridge for at least 30 minutes to let the flavors thoroughly combine.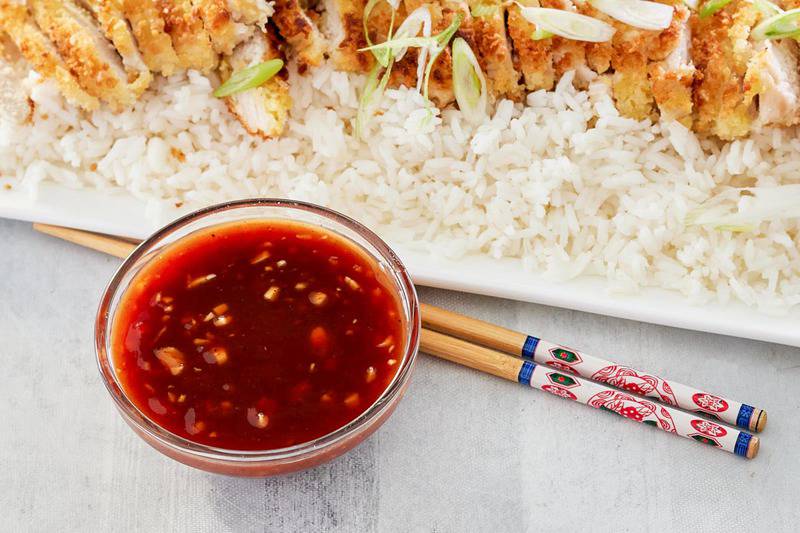 How To Serve Katsu Sauce
To elevate your homemade Katsu Sauce, stir a tablespoon or two of toasted sesame seeds into the sauce.
Serve the sauce in a small bowl as you would a dipping sauce or in a small pitcher so it can be poured over the dish.
What To Serve Katsu Sauce With?
You will often find a small bowl of tonkatsu sauce served alongside a breaded and pan-fried pork cutlet and a lightly dressed cabbage salad. But that is not the other way to enjoy this recipe.
The sweet and sour flavor pairs well with any fried food. Use it as an Asian-style dipping sauce for chicken nuggets and tenders or even homemade tater tots. It is also particularly good in place of the white gravy on top of chicken fried steak.
How To Store Homemade Katsu Sauce?
Keep this sauce in a covered bottle in the fridge for up to 2 months.
Favorite Japanese Recipes
Popular Sauce Recipes
Check out more of my easy sauce recipes and the best Asian recipes here on CopyKat!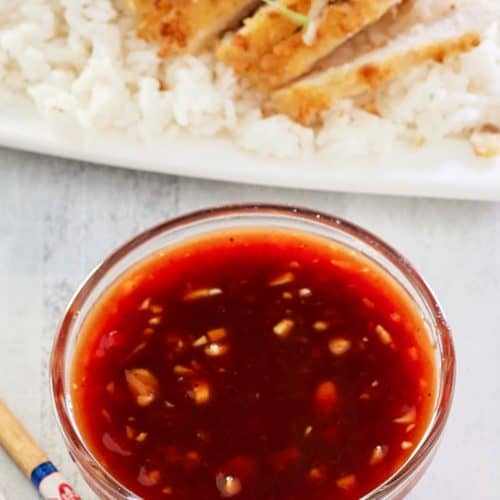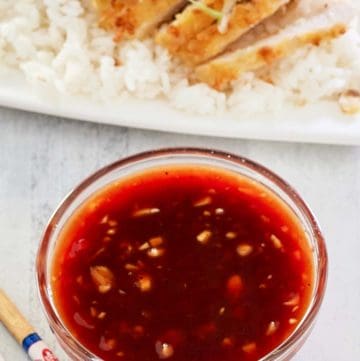 Ingredients
1/2

cup

ketchup

2

tablespoons

soy sauce

2

teaspoons

brown sugar

1

tablespoon

mirin

2

teaspoons

Worcestershire sauce

1

teaspoon

freshly grated ginger

1

teaspoon

finely minced garlic
Instructions
Place all ingredients in a bowl and stir to thoroughly combine.

Let the sauce to rest at least 30 minutes before serving.
Nutrition
Calories:
54
kcal
|
Carbohydrates:
13
g
|
Protein:
1
g
|
Fat:
1
g
|
Saturated Fat:
1
g
|
Polyunsaturated Fat:
1
g
|
Monounsaturated Fat:
1
g
|
Sodium:
847
mg
|
Potassium:
133
mg
|
Fiber:
1
g
|
Sugar:
10
g
|
Vitamin A:
156
IU
|
Vitamin C:
2
mg
|
Calcium:
13
mg
|
Iron:
1
mg