Benihana's Magic Mustard sauce is one of the many components of a meal at Benihana. You can make this dipping sauce at home with a few simple ingredients.
Benihana Magic Mustard Sauce
Have you ever dined at Benihana? Benihana is a Japanese style restaurant they serve a lovely several course dinner at a hibachi grill. The Magic Mustard is one of the two dipping sauces that are served at the restaurant.
You can prepare this simple to make the mustard sauce at home. The Magic Mustard sauce is typically served with grilled meats. You could have it with chicken, beef, or even shrimp. It's great with eggrolls too.
There is nothing like a dinner at Benihana's, for both tasty food, and having your dinner prepared while you watch. This mustard sauce isn't the traditional Chinese spicy mustard. This sauce is a light sauce that is great to dip a few items into.
The ingredients for the Benihana Magic Mustard are very simple, dry mustard powder, sesame seeds, soy sauce, and garlic. This sauce is exquisite when made fresh, and it can age for a few weeks.
Love Benihana? Enjoy more of these Japanese Hibachi Steakhouse recipes at home.
Yum Yum Sauce
Benihana Fried RiceBenihana Salad Dressing
Yum Yum Sauce
Hibachi Style Garlic Steak and Shrimp"
Japaneese White Sauce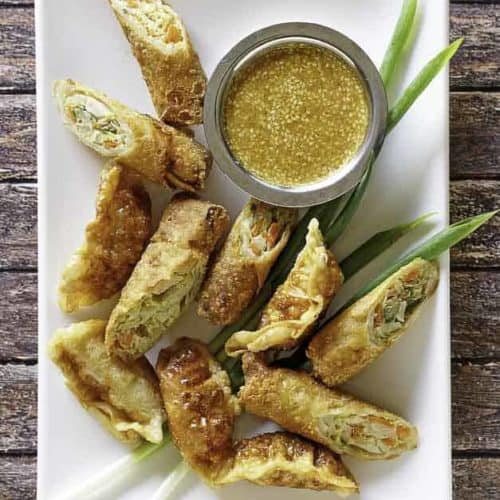 Ingredients
3

tablespoons

powdered mustard

2

tablespoons

hot water

1/2

cup

soy sauce or Tamari Sauce

2

tablespoons

sesame seeds — toasted

1

teaspoon

garlic

minced
Instructions
In a small bowl, blend mustard and water into a paste. Pour paste into

blender

container. Add remaining ingredients and process mixture for about one minute, or until it is smooth.
Nutrition
Calories:
16
kcal
|
Carbohydrates:
1
g
|
Protein:
1
g
|
Fat:
0
g
|
Saturated Fat:
0
g
|
Cholesterol:
0
mg
|
Sodium:
648
mg
|
Potassium:
32
mg
|
Fiber:
0
g
|
Sugar:
0
g
|
Vitamin C:
0.1
mg
|
Calcium:
18
mg
|
Iron:
0.5
mg