We have all enjoyed onion rings with beer batter, so why not fried chicken? Beer Battered Chicken is a wonderful treat. If you are looking for a creative way to enjoy fried chicken this is the way to go.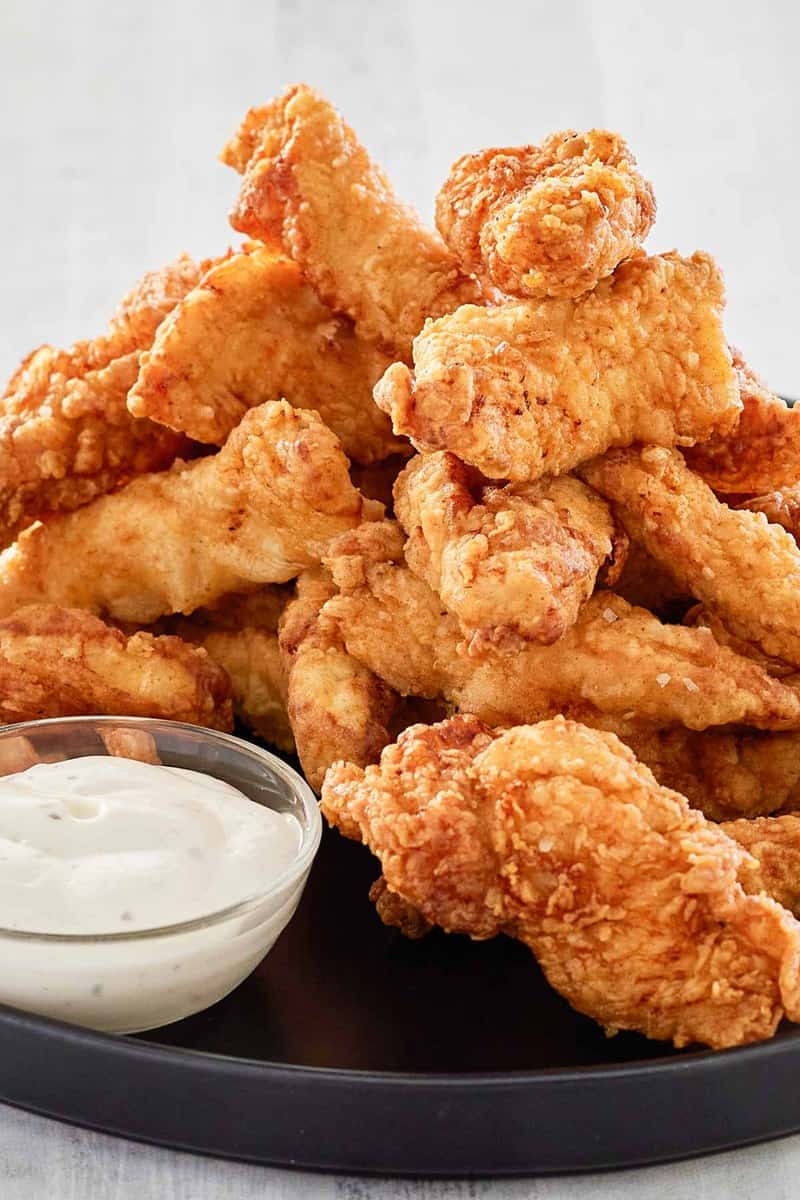 This post contains affiliate links. As an Amazon Associate, I earn from qualifying purchases.
What Makes Beer Battered Chicken So Good?
Fried chicken made with beer batter? Yes, please! The beer's hoppiness plays off the saltiness and spice of the other ingredients wonderfully for a one-of-a-kind flavor that you're never going to find in a bucket!
Why This Is the Recipe You Should Try For Beer-battered Chicken
There are hundreds of recipes for beer battered chicken online, but this recipe is special because of the unique spices and pancake mix. The dash of MSG adds a rich umami taste, with the curry powder and celery salt creating another layer of flavor.
This recipe's batter is extra light and crispy, thanks to the baking soda and baking powder in the pancake mix.
Ingredients
All-purpose flour
Pancake mix
MSG
Curry powder
Paprika
Celery salt
Salt and pepper
Chicken parts
Beer
Vegetable oil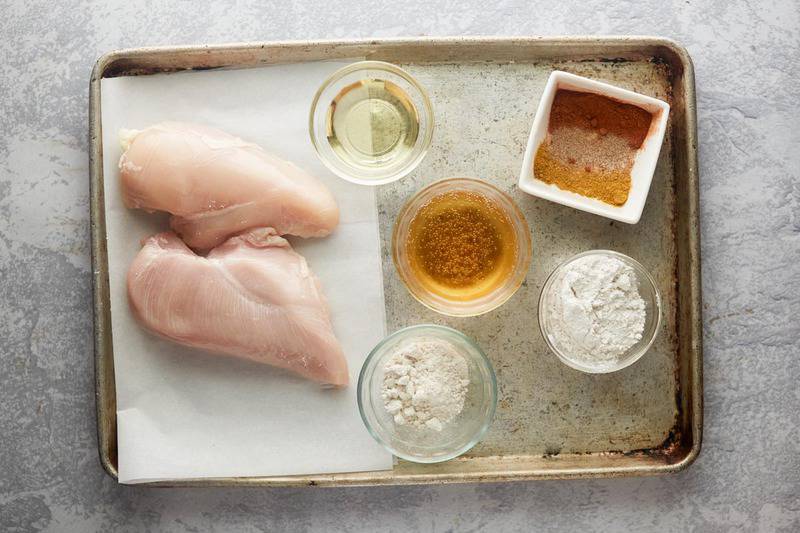 Ingredient Notes
MSG adds a salty, rich umami flavor to this dish, but many people try to steer clear of it. Whether MSG deserves its poor reputation or not, many people are still wary of cooking with it.
Not an MSG fan? Try using half a cube of beef bouillon in its place. Herb-Ox Beef Cubes is a good MSG-free brand.
How to Make Beer Battered Fried Chicken
Here are the recipe steps to make this beer battered chicken recipe:
Place all the dry ingredients in a bowl. Use a whisk to combine them. This makes the seasoned flour.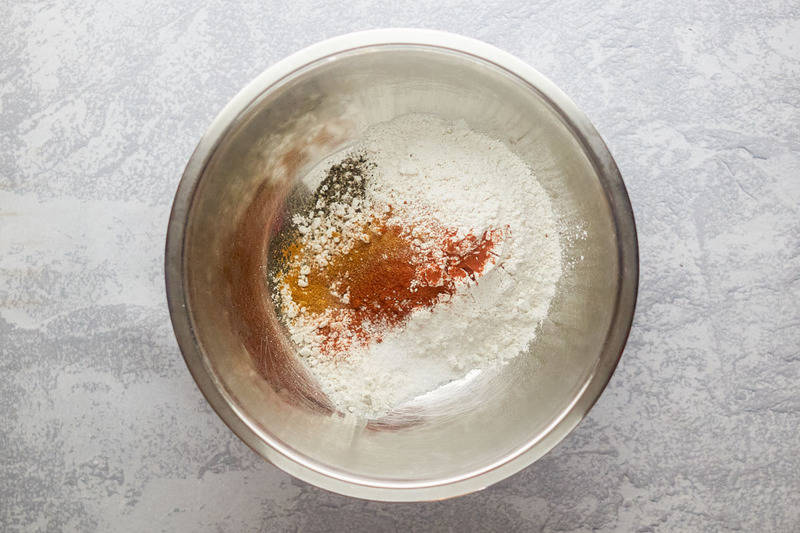 Pour the beer into a bowl and place the chicken in it.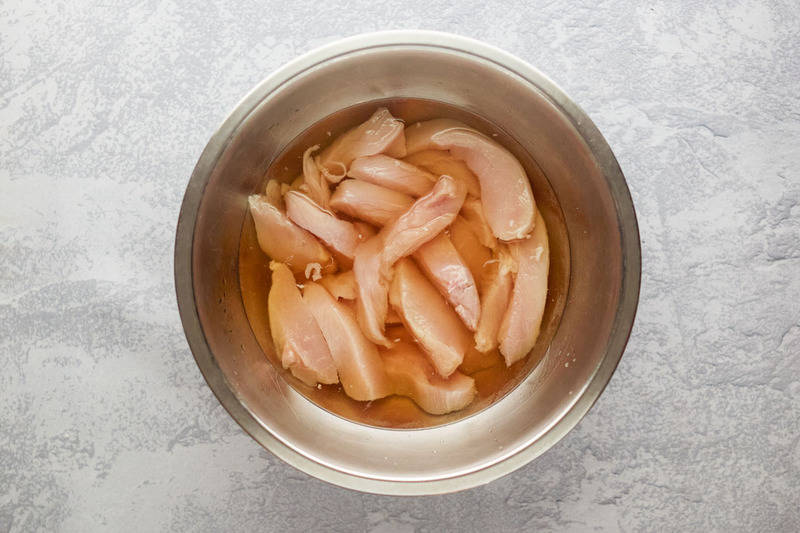 Bread the chicken. Check out the 'Battering Tips' section below for help with breading if necessary.
Let the chicken rest on the rack in the fridge for about ten minutes to allow the coating to adhere.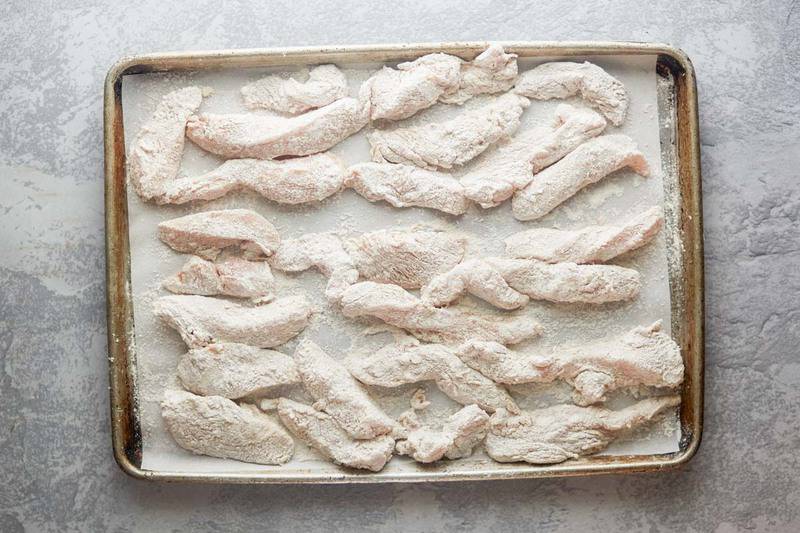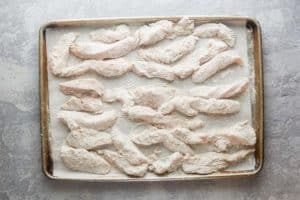 Meanwhile, heat the oil in a deep fryer or large stockpot until it reaches 350°F. Make sure to check the temperature with a thermometer before adding any chicken.
Cook, turning once, until the chicken is golden brown, about 10 to 15 minutes. The internal temperature must be at least 160°F.
Remove the chicken and let it rest on a clean wire rack over a rimmed baking tray.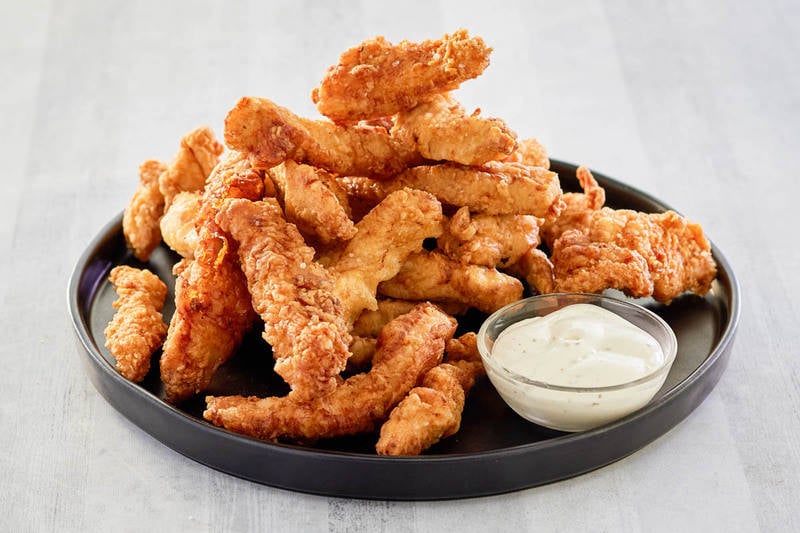 Recipe Notes and Variations
Make wings: The size and cost of chicken wings make them an ideal snack for any casual get-together. So why not skip the same-old Buffalo wings and make Beer Battered Chicken Wings instead? Batter the wings according to the recipe above, and fry them until an instant-read thermometer reads 160°F, about 9 minutes.
Make chicken strips: What if you don't like eating chicken still on the bone? Don't worry. You can also use this recipe for cooking boneless chicken breasts or tenders as you see in the photos.
But you will want to reduce the cooking time since boneless chicken cooks quicker than bone-in chicken. Be sure to check the chicken with an instant-read thermometer before removing it from the oil. The chicken needs to be about 160°F to allow for carryover cooking.
Battering Tips
Battering can get messy, but with a bit of care, you won't have to spend a long time cleaning up.
To set up the breading station:
Put a big bowl of iced cold beer on your work surface. The colder, the better.
Next to the beer bowl, place a large, shallow container with well-mixed dry breading ingredients.
Finish the breading station with a wire rack on a rimmed baking tray.
To bread the chicken:
Dunk the piece of chicken in the beer with your left hand.
Using your left hand, pick up the chicken and shake off any excess beer. Drop in the container of dry ingredients.
Using your right hand, lightly coat the chicken in the dry ingredients, shake off any excess, and place it on the wire rack.
For extra crispy chicken, don't put the chicken onto the rack. Instead, drop it in the beer bowl for a second round of breading.
Types of Beer You Should Use To Make Beer Batter
Well, what do you have in the fridge? A good beer is always the one you have on hand. But if you have to make a trip to the store anyway, skip the imports and craft brews, and pick up a can of Pabst Blue Ribbon. Not only is old PBR cheap, but it's also light and adds just the right amount of beer flavor to the batter without overpowering the other ingredients.
How To Serve Beer Battered Chicken
Place the chicken on a wire rack before plating. Putting the chicken directly on a platter without allowing it to cool slightly will steam the breading, causing it to get gummy and fall off.
What To Serve With Beer Battered Chicken
Whatever you love to eat with fried chicken is suitable for Beer Battered Chicken as well. Try these classic combinations:
How To Store Leftover Beer Battered Chicken
Keep extra cooked chicken in the fridge for up to three days. Loosely wrap each piece of chicken individually in a paper towel to absorb any grease, and place in an airtight container.
How to Reheat Beer Battered Chicken
The easiest way to reheat beer battered fried chicken is in an air fryer, but if you don't have one, using an oven is almost as simple.
To reheat in an air fryer:
Preheat the air fryer to 380°F.
Heat the chicken in a single layer for five to six minutes.
To reheat in an oven:
Preheat the oven to 400°F.
Place the chicken on a baking tray in a single layer and cover the tray with aluminum foil.
Heat the chicken for 10 to 15 minutes.
Great Recipes with Beer
Popular Fried Chicken Recipes
Check out more of my easy chicken recipes and family favorite recipes here on CopyKat!
This recipe is by Judy Eynard. Topeka, KS. 1972.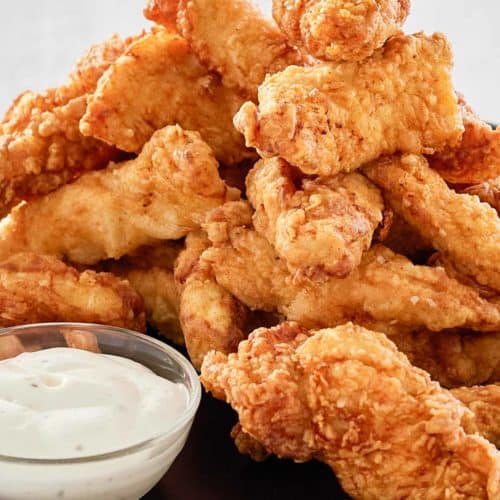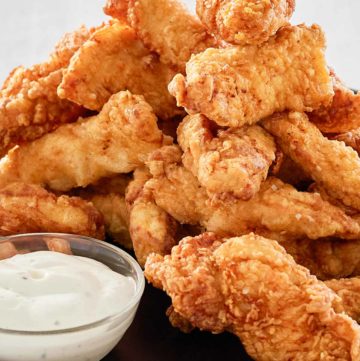 Ingredients
2

cups

all-purpose flour

2

tablespoons

pancake mix

1/4

teaspoon

MSG

1/4

teaspoon

curry powder

1/4

teaspoon

paprika

1/4

teaspoon

celery salt

salt and pepper to taste

1

whole chicken

about 4 pounds, broken down into pieces

2

cups

beer

Vegetable oil for frying
Instructions
Combine all of the dry ingredients in a bowl and mix well.

Dip the chicken into the beer and then into the flour mixture.

Cook uncovered in a deep fryer at 350°F, turning once during the cooking process.

Remove the chicken and let the excess oil drain on paper towels.
Notes
If you don't want to cut up a whole chicken, you can use chicken breasts or tenders.
Nutrition
Calories:
503
kcal
|
Carbohydrates:
35
g
|
Protein:
31
g
|
Fat:
22
g
|
Saturated Fat:
6
g
|
Cholesterol:
110
mg
|
Sodium:
312
mg
|
Potassium:
340
mg
|
Fiber:
1
g
|
Sugar:
0
g
|
Vitamin A:
275
IU
|
Vitamin C:
2.3
mg
|
Calcium:
31
mg
|
Iron:
3.3
mg