Long John Silvers Chicken Planks are a great menu item from Long John Silvers. I know you are familiar with their fish batter. Why not try their famous chicken planks?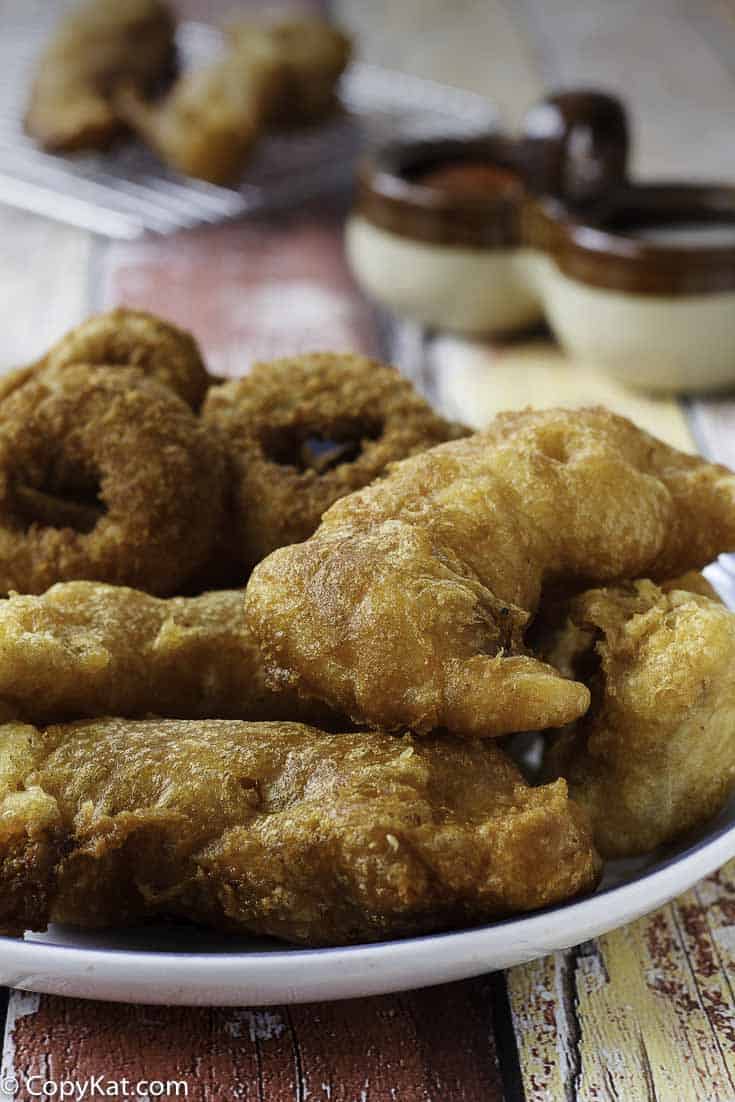 This post contains affiliate links. As an Amazon Associate, I earn from qualifying purchases.
Growing up this was my family's special Friday night dinner. We would go an get the best fish, I would get a paper hat. Walking into the whole restaurant was so much fun. There used to be a wooden dock you would walk across. There were ropes out there, you could run your fingers along them. When you entered the restaurant you walked down a narrow corridor to order your food.
When you got ready to order your food, all of the cooked food was on display. You would see all of the fish displayed behind glass. I would walk down the ordering line, my face just in front of the cooked fish. It was the anticipation of enjoying the fish that was so central to the experience.
One day they began to sell chicken planks. To tell you the truth, I was always a fish kind of girl here. Then one day I tried the chicken planks. It was amazing. Crispy batter coating tender chicken, back in those days chicken tenders weren't found everywhere. So this place was amazing.
For frying, I used vegetable oil. I used my T-fal FR8000 Oil Filtration Ultimate EZ Clean Easy to clean 3.5-Liter Fry Basket Stainless Steel Immersion Deep Fryer, 2.6-Pound, Silver. I like it because it regulates the heat very well, and it has a filter so you can reuse the oil. I think peanut oil would also work well, but it is more expensive.
Make sure the oil gets up to about 360 to 375 degrees. You will need to pat the chicken tenders with a paper towel, and dunk them into the batter and allow a lot of the batter to drip off.
Then you will want to gently lay the chicken into the frying basket. You want the batter to cook for a moment or two as the chicken is laid into the basket. This way the batter won't stick to the basket.
The chicken is done when it begins to float, this takes about 5 to 6 minutes. You will need to flip the chicken over while it is cooking so both sides cook. I know you will really enjoy these chicken planks.
Ingredients
2

pounds

chicken tenders

2

cups

flour

1/4

cup

corn starch

2

teaspoons

sugar

2

teaspoons

salt

1/2

teaspoon

baking powder

1/2

teaspoon

baking soda

1/2

teaspoon

onion salt

1/2

teaspoon

paprika

1/4

teaspoon

ground black pepper

16

ounces

club soda

vegetable oil

for frying
Instructions
If you are not using a fryer, heat up 8 cups of vegetable oil in a heavy pot until the temperature reaches 350 degrees. Make the batter by combining flour, cornstarch, sugar, salt, baking powder, baking soda, onion salt, paprika, ground black pepper. Stir to combine all dry ingredients. Add club soda to dry ingredients. The batter will foam, continue to stir.

Drop pieces of chicken into the batter. Coat chicken with batter, drop into hot oil. Fry chicken for 2 to 3 minutes on each side or until the batter is golden and the chicken pieces begin to float to the top of the oil. Drain chicken on a wire rack.
Nutrition
Calories:
428
kcal
|
Carbohydrates:
38
g
|
Protein:
36
g
|
Fat:
13
g
|
Saturated Fat:
8
g
|
Cholesterol:
96
mg
|
Sodium:
1253
mg
|
Potassium:
637
mg
|
Fiber:
1
g
|
Sugar:
1
g
|
Vitamin A:
125
IU
|
Vitamin C:
1.8
mg
|
Calcium:
32
mg
|
Iron:
2.5
mg