Benihana Ginger Sauce is the perfect complement to chicken, steak, seafood, and veggies. Recreate the classic Benihana Japanese steakhouse experience at home with this copycat recipe.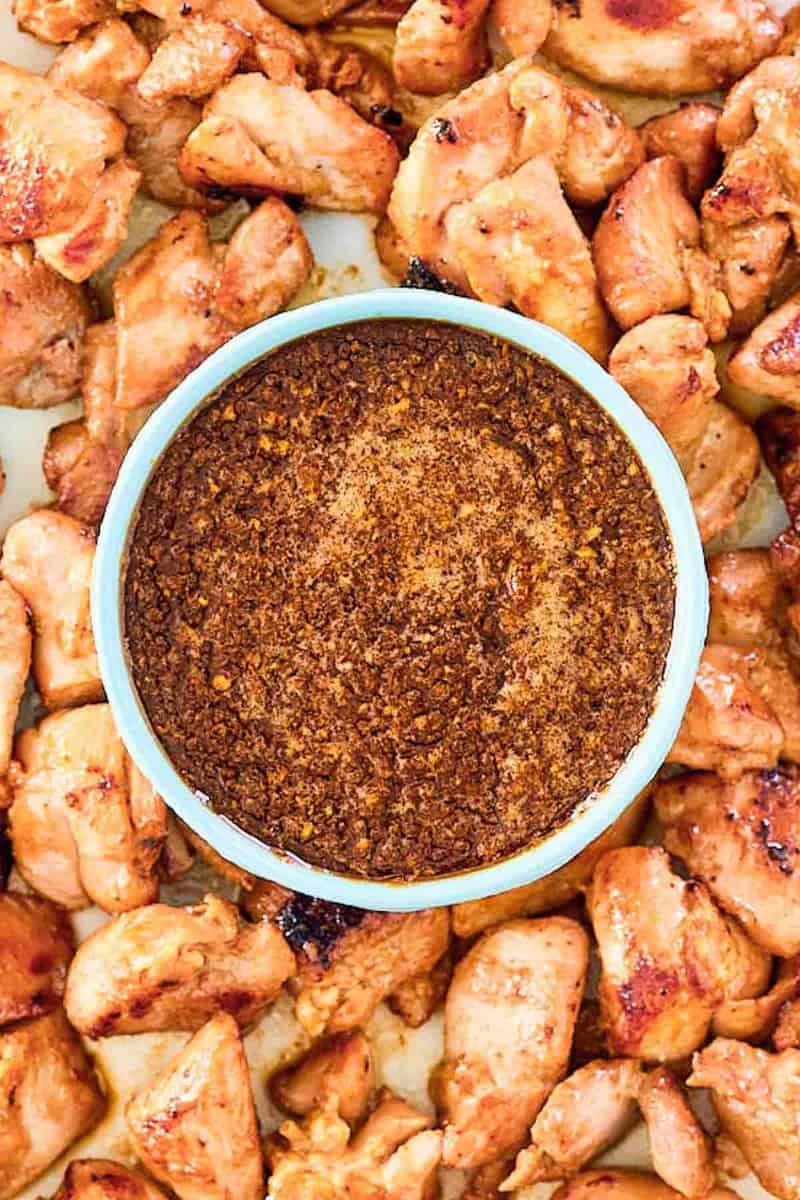 This post contains affiliate links. As an Amazon Associate, I earn from qualifying purchases.
What Makes Benihana Ginger Sauce So Good?
How often have you asked for more of Benihana's famous ginger-soy dipping sauce? Probably a lot. After all, it is one of the chain's most popular condiments.
The combination of citrus, soy, and fresh ginger helps to bring out the flavor of grilled food, but it is much more versatile. Check out the section below for more ideas on how to use this Japanese steakhouse ginger sauce.
Why You Should Try This Recipe
This recipe is unbelievably easy and quick, but the taste is still incredible. The sauce has just the right acidity and saltiness levels that allow the flavor of the ginger to be the star of the show.
Unlike other online recipes, this version has no additional sugar, so it is not overly sweet and retains a bit of a bite from the ginger.
Japanese Steakhouse Ginger Sauce Ingredients
To make Benihana Ginger Dipping Sauce, you'll need:
White onion
Ginger root
Ground ginger
Lemon juice
Light soy sauce
Rice vinegar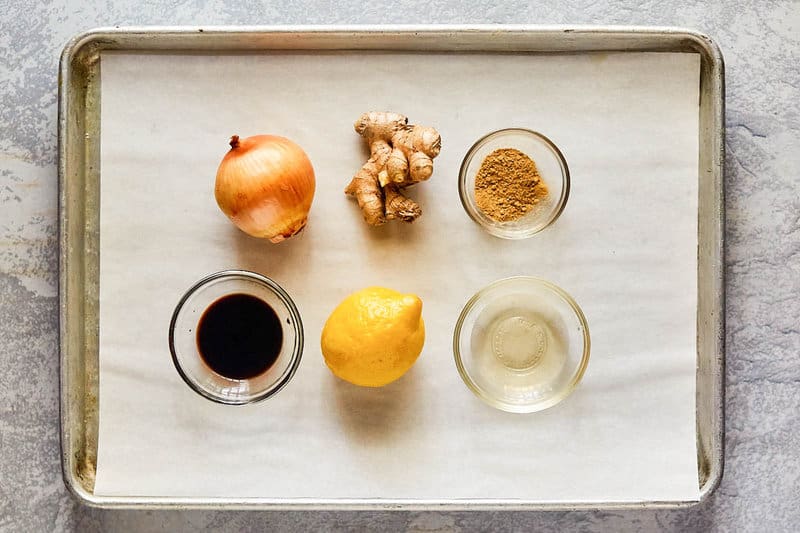 Ingredient Notes and Substitutions
Use fresh lemon juice if you can. It will make a huge difference to the taste of the sauce. Add some lemon zest for an extra citrus touch.
Rice vinegar is sometimes called rice wine vinegar. But they are the same ingredient, so don't worry if your bottle has either wording. If you don't have rice vinegar, a decent substitute is using an equal amount of white wine vinegar and adding a pinch of sugar.
For soy-free and gluten-free ginger sauce, use coconut aminos instead of soy sauce.
How to Pick Out the Freshest Ginger
Ginger is the heart of this dish, and you want to use the best and most fresh ginger root you can find. If you don't often cook with ginger, selecting which to buy in the store can seem daunting. Here are three tips that can help make it much more straightforward:
Avoid any ginger that has thick, dry, or wrinkly skin. Choose ginger that has thin, smooth skin instead.
Look for ginger that is solid to the touch. Pressing the ginger lightly with your fingers shouldn't cause any marks.
The piece of ginger should feel heavy for its size.
How to Make Ginger Sauce
To prepare the Benihana ginger sauce recipe:
Peel and rough chop the white onions.
Use a spoon to scrape off the skin of the ginger root. Rough chop the ginger.
Combine all the ingredients for the sauce in the jar of a blender or food processor and pulse several times.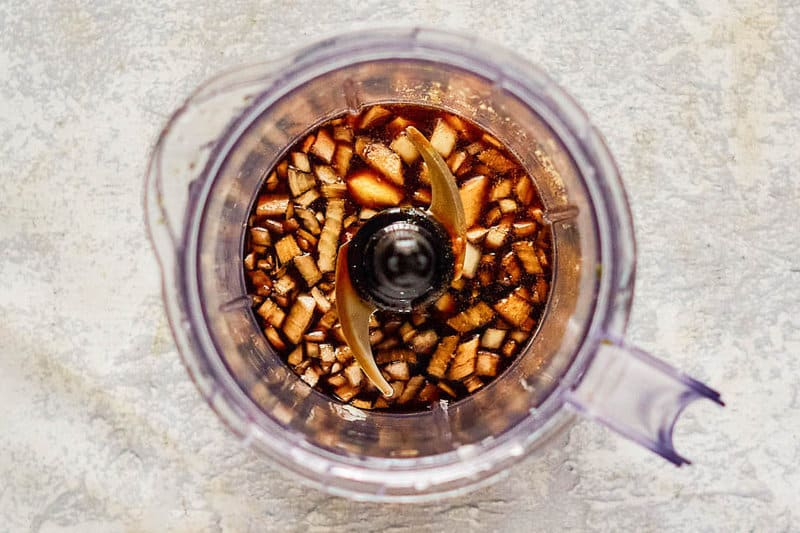 Puree the sauce until smooth.
Transfer the sauce to an airtight container and store for at least two hours to allow the flavors to meld.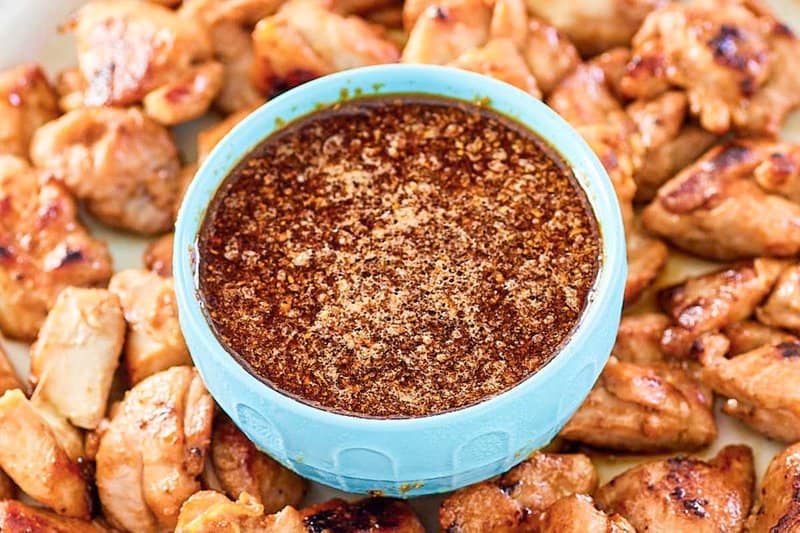 What to Serve It With Hibachi Ginger Sauce
Do you wonder what else you can use the ginger sauce with? Here are some ways to use it and serving suggestions:
This sauce works as a dipping sauce as well as a marinade. It gives almost anything off the grill a touch of Asian flare. Try it with beef, chicken, pork, and shrimp. It's also great with egg rolls and wontons. Drizzle it over grilled vegetables for a light side dish or vegetarian sandwich filling.
Use Benihana ginger dipping sauce as the basis for a salad dressing by blending one part of the sauce with three parts of olive oil and serving over simple salad greens. You can also brush the salad dressing over a piece of salmon before roasting it in the oven.
How to Store Ginger Sauce
Keep hibachi ginger sauce in an airtight container in the fridge, but for the best flavor, bring it up to room temperature before serving.
How Long Does Japanese Steakhouse Ginger Sauce Last?
This sauce will stay fresh in the fridge for three or four days. Make sure to shake the sauce well or give it another blitz in the blender before serving because it will separate.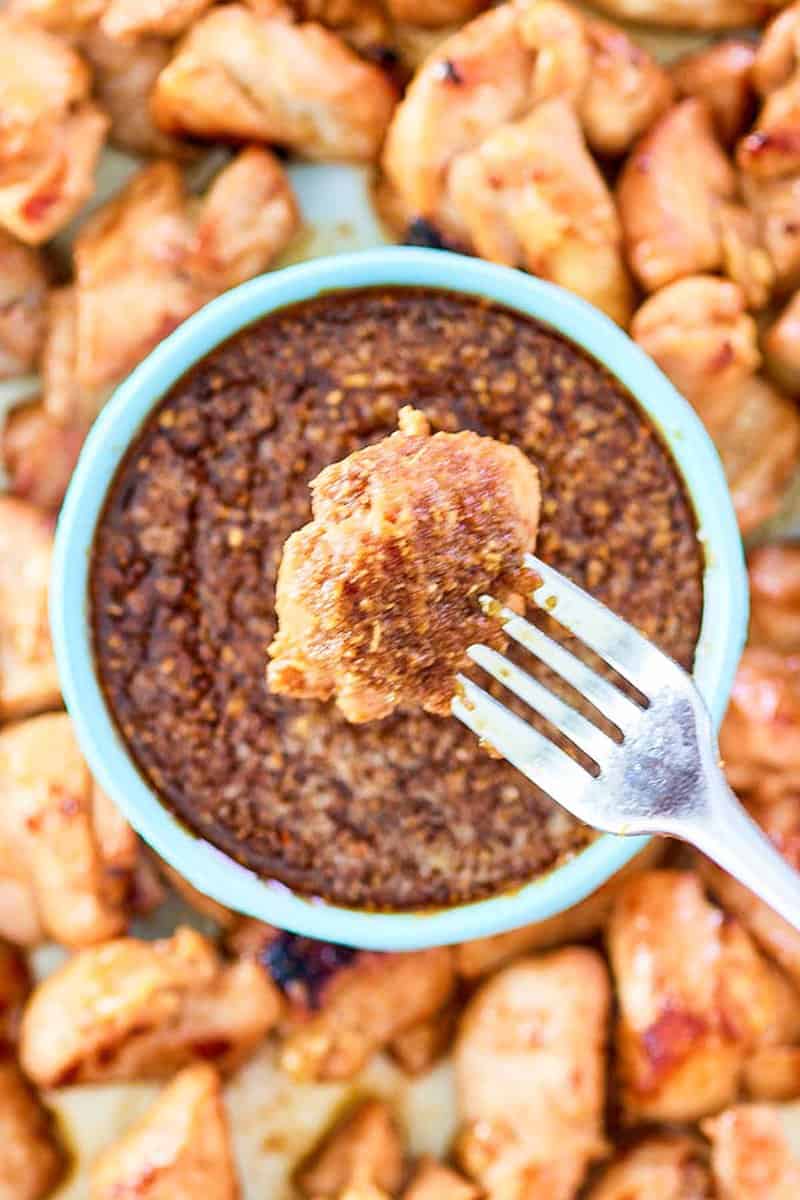 More Benihana Copycat Recipes
Favorite Dipping Sauce Recipes
Check out more of my easy Asian recipes and the best copycat restaurant recipes on CopyKat!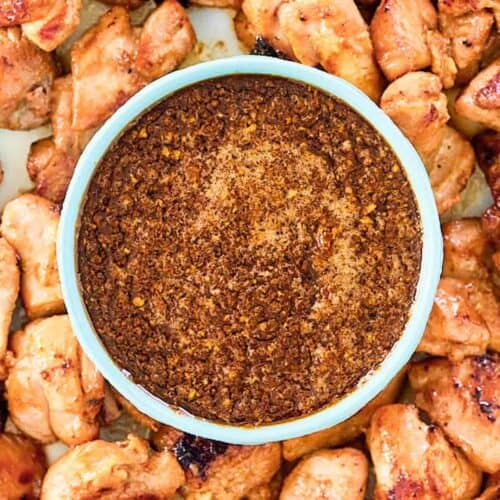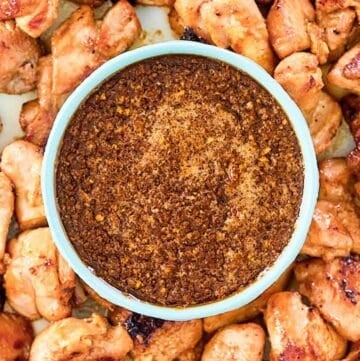 Ingredients
1/4

cup

chopped onion

1

ounce

ginger root

1/8

teaspoon

ground ginger

1

teaspoon

lemon juice

1/2

cup

soy sauce

1/4

cup

rice vinegar
Instructions
Combine all the ingredients in a

blender

and process until smooth.

Store in the refrigerator for at least 2 hours before serving to allow the flavors to develop.
Nutrition
Calories:
10
kcal
|
Carbohydrates:
1
g
|
Protein:
1
g
|
Fat:
0
g
|
Saturated Fat:
0
g
|
Cholesterol:
0
mg
|
Sodium:
540
mg
|
Potassium:
35
mg
|
Fiber:
0
g
|
Sugar:
0
g
|
Vitamin C:
0.3
mg
|
Calcium:
2
mg
|
Iron:
0.2
mg