This rice side dish is super easy, and it is just as tasty as it is easy. Don't be surprised if your guests really enjoy this dish.
Are you ever looking for a simple side dish? This recipe requires just 4 ingredients, you will need a can of French Onion Soup mix, a can of Beef consume, and a stick of butter, and uncooked rice. Some people call this recipe French Onion Soup Rice, others just call it "Stick of Butter Rice". This is a completely easy dish to make and the canned soup makes it easy. So if you are a beginner cook you may want to give this recipe a try. I like to add a little something extra to my version of this recipe, I like to add about a teaspoon of orcestershire sauce.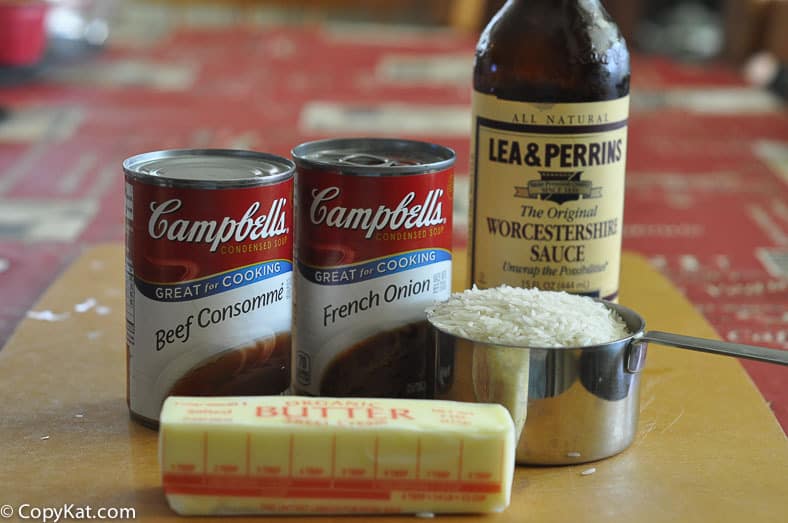 One of the things that makes this dish to great for your family is you put all of the ingredients into a small dish, cover the dish, and pop it right into the oven. So you can cook this recipe with all of the confidence that it will turn out great.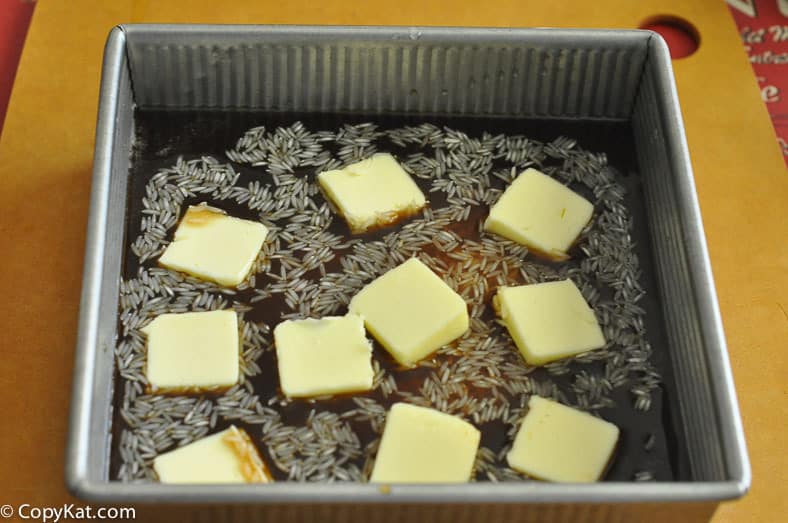 Looking for other easy rice dishes? Don't miss these.
Chipotle's Mexican Grill Cilantro Lime Rice
Quick and Easy Broccoli Rice Casserole
Stick of Butter Rice
Author:

Stephanie Manley via CopyKat.com

Recipe Type:

Side Dish

Prep time:

5 minutes

Cook time:

1 hour

Serves:

6
This recipe can be found in many church cookbooks, but I add one secret ingredient to make this recipe extra special.
Ingredients
1 cup uncooked long grain white rice (NOT instant)

1 (10 ounce) can of condensed French Onion soup

1 (10 ounce) can of beef consume

1 stick (1/2 cup) butter, sliced thinly

1 teaspoon Worcestershire sauce
Directions
Preheat oven to 425 degrees. In an 8 x 8 or a one quart baking dish add 1 cup of rice, 1 can French Onion soup, 1 can beef consume soup, 1 teaspoon Worcestershire sauce. Cut 1 stick of butter into about 9 thin slices and place over rice. Cover dish with foil. Bake for approximately 45 minutes, remove foil and continue to bake for another 15 minutes.
Print Recipe