Captain Ds Hush Puppies have been a long-requested recipe. Now you can recreate this Captain Ds menu item at home with this copycat recipe.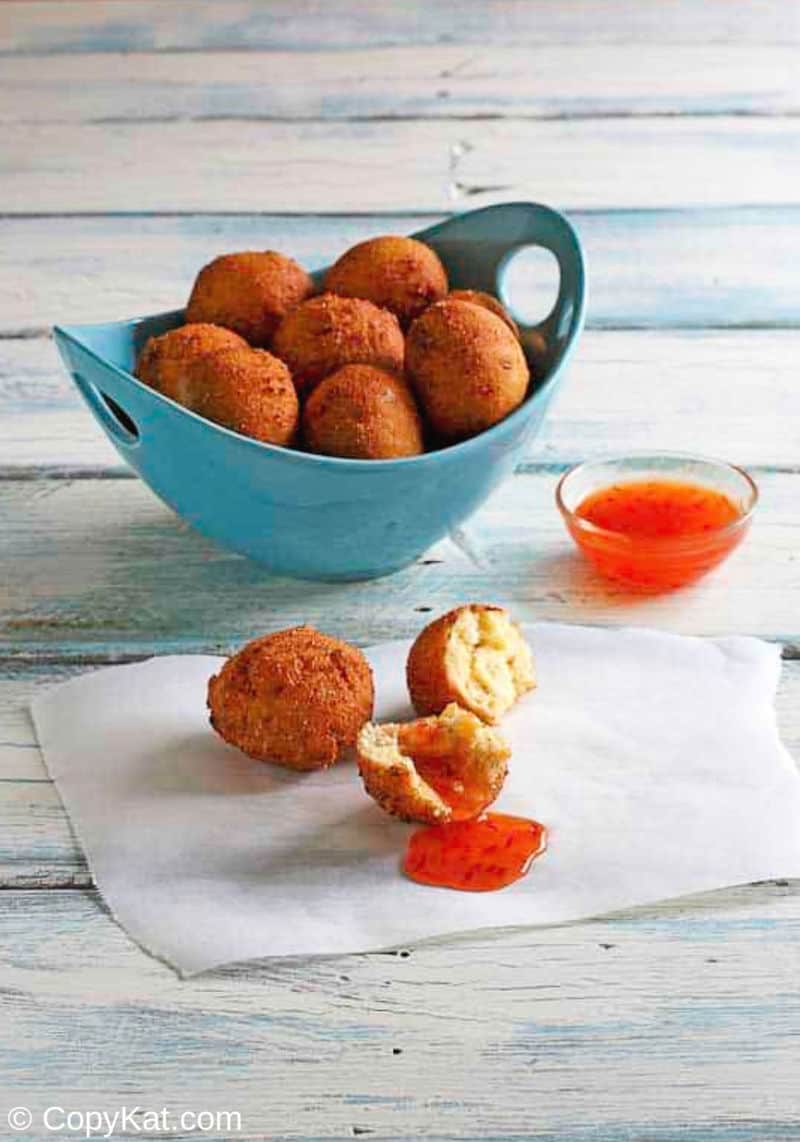 Captain Ds is one of my guilty pleasures. There is just something about fried fish that is so hard to resist. I love Captain Ds. It is one of my favorite fried fish places to frequent.
Captain Ds Batter Dipped Fish is simply scrumptious, crunchy on the outside, and the fish is cooked perfectly on the inside. So we might as well continue to round out that lovely combo plate with the addition of their hush puppies.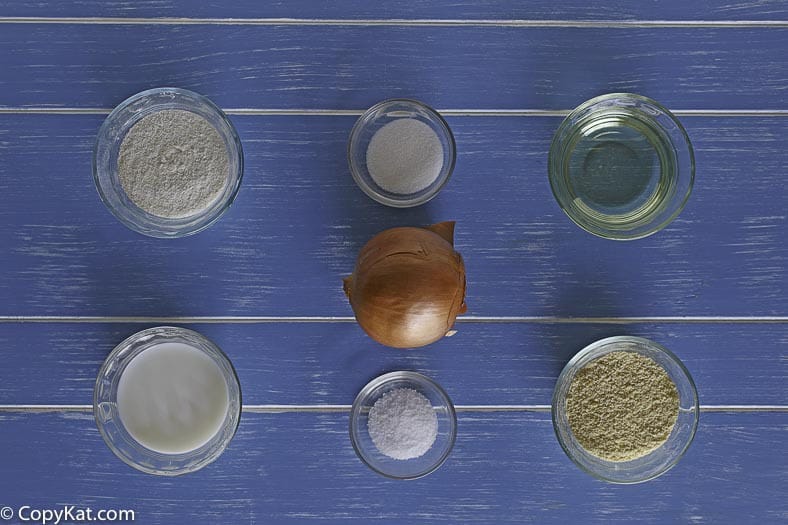 This post contains affiliate links. As an Amazon Associate, I earn from qualifying purchases.
Homemade hush puppies are very easy to make. If you are making batter-dipped fish, why not fry up a few hush puppies? The ingredients are super common, so you won't have to run out to the grocery store to get the ingredients that you need for this recipe.
Although you may need to get some self-rising cornmeal; I thought it gave the best results when making the hush puppies. I sometimes prefer to buy self-rising cornmeal instead of making it from scratch, for me, it rises more, and that is what I want in this recipe. No one likes hush puppies that are hard and could be used as a weapon against badly-behaved dinner guests.
Sometimes people ask me what type of oil should they used when they fry. I honestly use plain vegetable oil. Often it is soybean oil. The brand I usually buy is Kirkland from Costco. You could use peanut oil, or corn oil, it is up to you, but when I weigh out expense versus results, plain vegetable oil works for me when frying.
I will suggest that you cook at 350 degrees. You may want to use a deep fryer like my T-Fal Fryer because it works great. I love this fryer because I can filter the oil and use it again. It makes cleaning a snap too.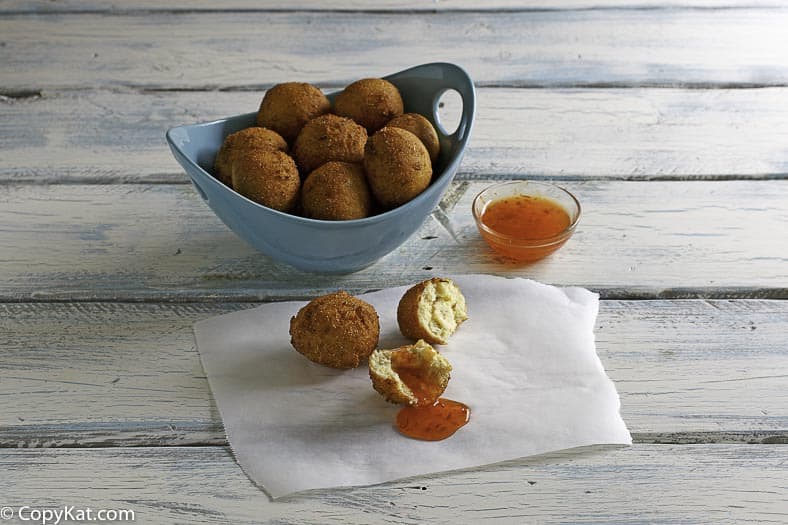 You might wonder what you would serve your hush puppies with, you don't have to serve them with anything. You can use some sweet chili sauce if you like. Captain Ds has a wonderful sweet chili sauce that is much like the sweet chili sauce you will find in the Asian section of your grocery store.
I hope you give this recipe a try. If you love Captain Ds you might want to try Captain Ds Cole Slaw and Captain Ds Batter Dipped Fish recipes too.

Ingredients
vegetable oil

for frying

2

cups

self-rising white cornmeal mix

1

cup

yellow cornmeal

1 1/2

cups

buttermilk

2

teaspoons

sugar

1 1/2

teaspoons

white onion

chopped

1/4

teaspoon

salt
Instructions
Heat oil to 350 degrees. Make certain to add enough oil, so the depth is 3 to 4 inches. In a medium bowl, stir together the white cornmeal mix, yellow cornmeal, buttermilk, sugar, diced onion, and salt. Drop by a 1-ounce cookie scoop into the hot oil. Fry for 1 to 2 minutes. Fry only a few at a time for best results. If you add too many at once, the oil temperature may drop, and they make not cook well. Drain on a

wire rack

.
Nutrition
Calories:
373
kcal
|
Carbohydrates:
42
g
|
Protein:
5
g
|
Fat:
20
g
|
Saturated Fat:
13
g
|
Cholesterol:
5
mg
|
Sodium:
408
mg
|
Potassium:
164
mg
|
Fiber:
4
g
|
Sugar:
10
g
|
Vitamin A:
115
IU
|
Calcium:
72
mg
|
Iron:
1.5
mg