McDonald's Oreo McFlurry is a wonderful treat with cookies and cream flavors. I will show you how to make this without soft serve. So you will be able to enjoy a creamy McFlurry any time you wish.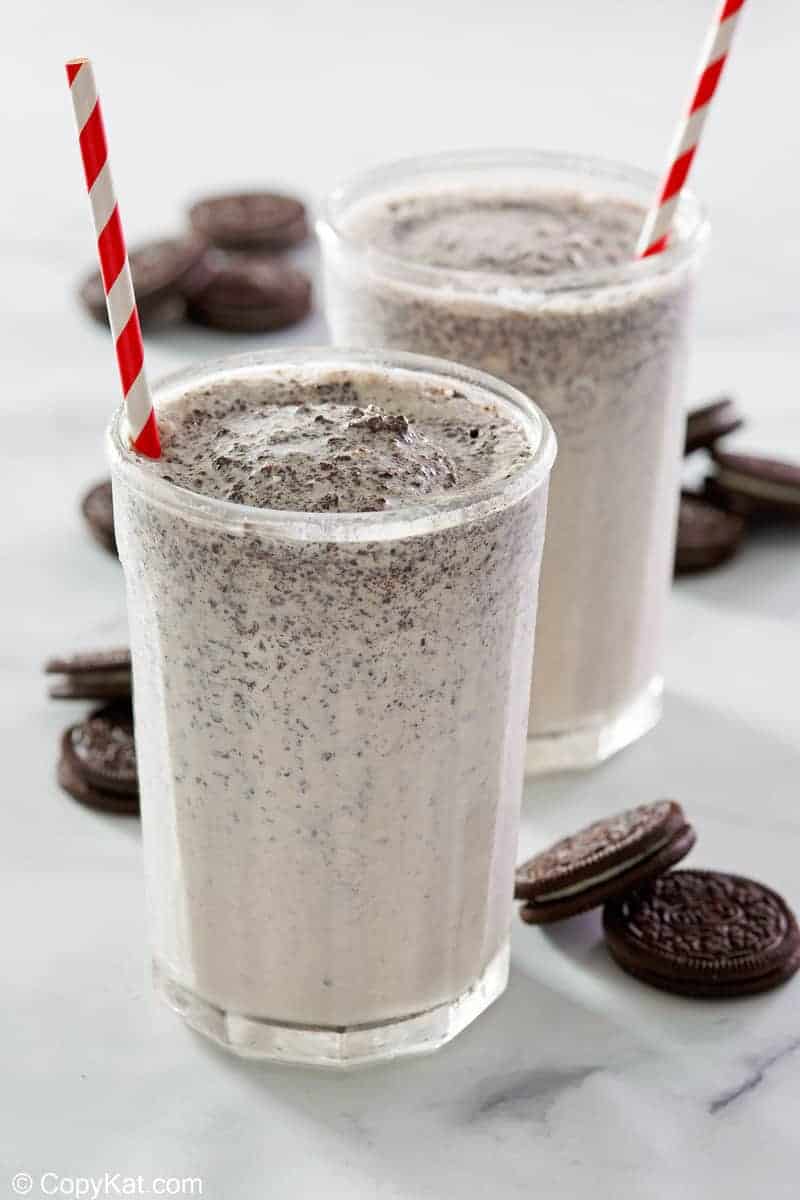 This post contains affiliate links. As an Amazon Associate, I earn from qualifying purchases.
McDonald's Frozen Treats
Shh, McDonald's has a secret. While the mega-chain may be known for its hamburgers, McDonald's serves up some surprisingly excellent ice cream as well. From basic cones to classic hot fudge sundaes, you can get your ice cream fix at Mickey D's.
However, if you are looking for something a little more on the modern side, you have to try one of the best frozen treats they sell, the Oreo McFlurry. Don't feel like going out? Don't worry. You can make your own McDonald's McFlurry at home with this McDonald's copycat recipe.
What is a McFlurry?
A McFlurry is as simple as it gets. It is just ice cream, a touch of milk, and add-ins. But don't let the simplicity of the McFlurry fool you; it's seriously delicious.
McDonald's sells many different McFluries: a McFlury with M&M candies and a McFlury with Oreo cookies are the most popular flavors.
While each flavor has its own devotees, the Oreo version definitely has a more complex flavor profile, but feel free to play around with the ingredients yourself to create something unique. Check below for a few favorite flavor combinations.
Update: New McFlurry Flavors: Chips Ahoy McFlurry, Chocolate Pretzel McFlurry, and M&M McFlurry.
Recreating the Soft-Serve Consistency
The vanilla ice cream McDonald's uses for its McFlurries is soft-serve, but you can get a similar soft-serve consistency with regular ice cream and a few tricks.
Start by choosing the right ice cream. Good quality, hard-pack ice cream, the kind sold in the grocery store, has a much higher fat content than soft-serve ice cream. Cheaper national and supermarket brands of ice cream usually have a lower fat content and a higher percentage of air whipped into their ice cream.
While generally not ideal, lower fat and more air are perfect in this recipe. But try to avoid buying any ice cream that has chemical stabilizers or any other additives.
The next thing you will need is a powerful blender. While you can use a weaker machine, you may find you need to let the ice cream soften for longer or use more milk to get the blades moving. Overwhipping the ice cream in the blender gives you a creamier consistency, but don't want to allow the blender to get too hot and completely melt your ice cream.
Scoop the ice cream into your blender and leave it there for at least 5 minutes before blending. Doing this will give the ice cream enough time to soften. Whatever you do, don't leave out the entire container of ice cream because refreezing melted ice cream can lead to bacteria and grainy consistency.
Ingredients
Here's a list of what you need for this homemade McFlurry recipe:
Vanilla ice cream
Whole milk
Oreo cookies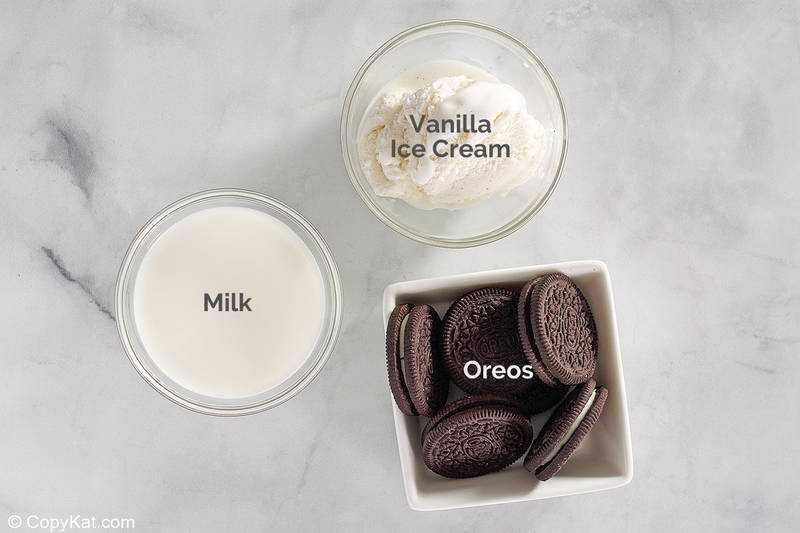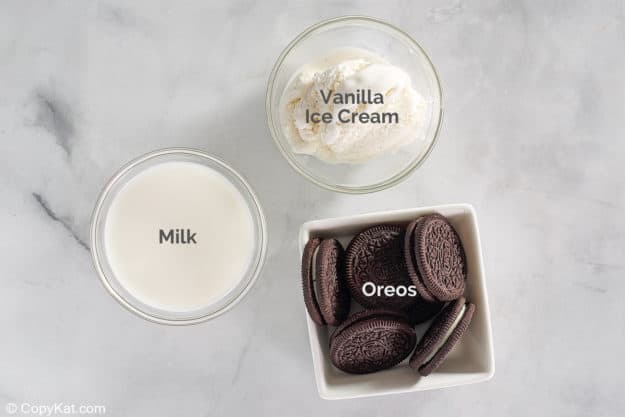 How to Make an Oreo McFlurry
Here are the easy steps for making a copycat McFlurry:
Place ice cream and milk into a blender.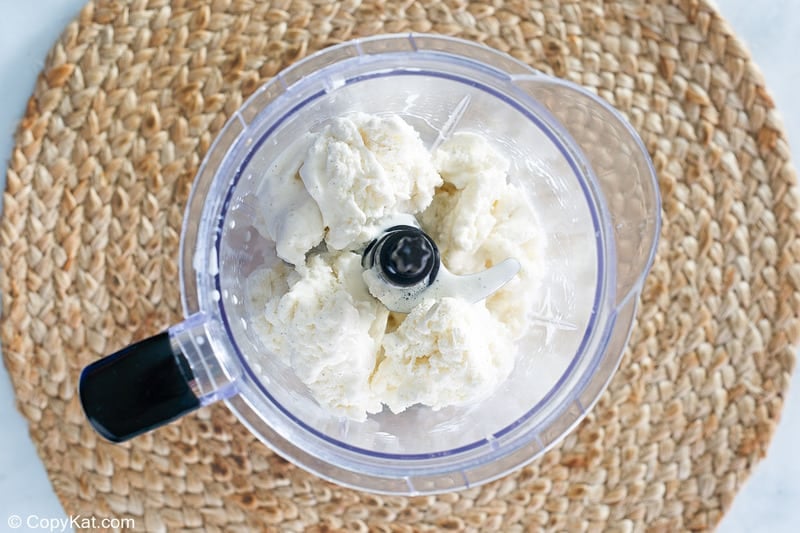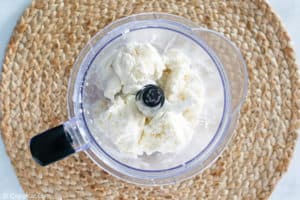 Blend ice cream and milk together.
Crumble Oreo cookies into the blender.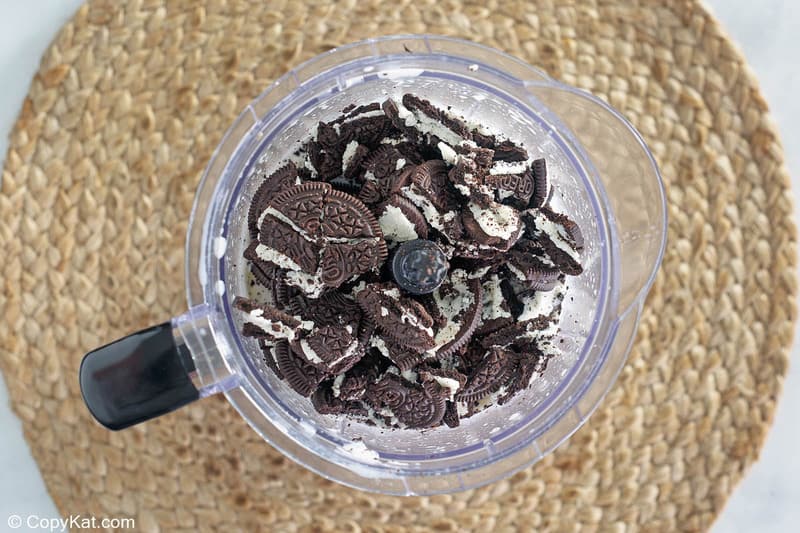 Pulse the blender a few times to mix in the crushed cookies.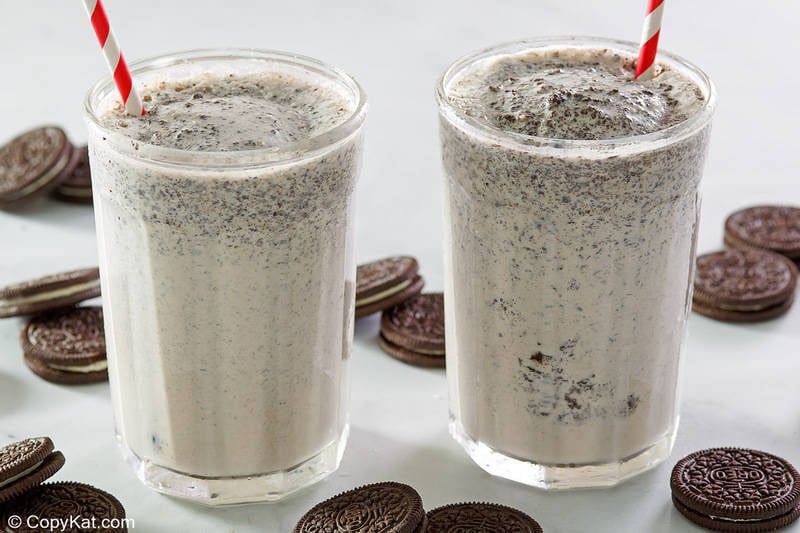 Tips For Different McDonald's McFlurry Flavors
Use other flavors of ice cream. It is best to stick to ice cream flavors that do not have add-ins already.
Use a variety of mix-ins. Any candy bar makes for a great mix-in. You can make it much easier to break up a candy bar by freezing first and then putting it in a plastic bag before breaking apart with a rolling pin. Besides candy, you can use candied nuts, candied ginger, cookies, or your favorite cereal!
Use syrups and concentrates. Substitute your soda or coffee syrup or concentrate for the milk. Try cola syrup, vanilla ice cream, a few maraschino cherries or almond concentrate, and few broken sugar cookies!
We are adding new recipes all the time. Friend us on Facebook to keep up with what we are doing.
Fans love this treat! You can make it at home
You really can make this creamy vanilla treat at home. The Oreo McFlurry is one of McDonald's iconic McFlurry desserts, and you don't have to be worried about soft serve machines breaking down. Grab a spoon and make your own McFlurry today.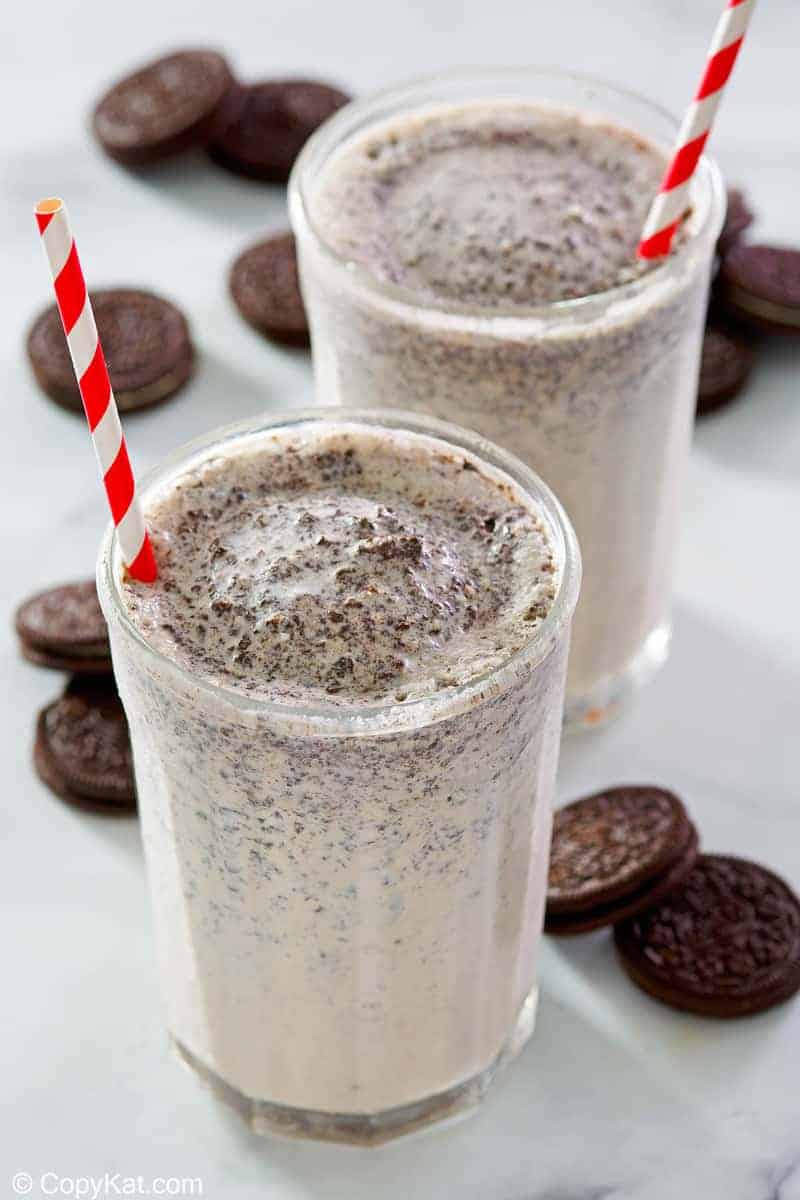 More McDonald's Copycat Recipes
Favorite Ice Cream Treats
Be sure to check out more of my ice cream dessert recipes and the best copycat McDonalds recipes here on CopyKat.com!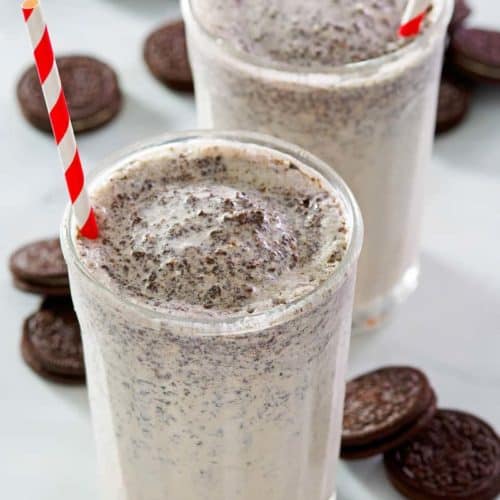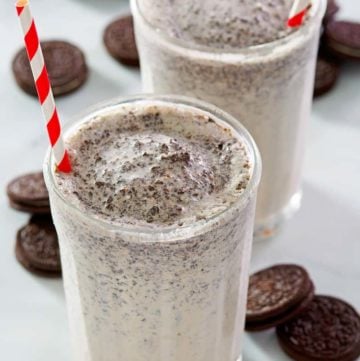 Ingredients
2

cups

vanilla ice cream

2

tablespoons

whole milk

4

Oreo cookies
Instructions
Place ice cream and milk into a blender, and puree ice cream and milk together.

Crumble Oreo cookies into the blender, then pulse the blender a few times to mix in the cookies.

Pour into a glass and enjoy!
Nutrition
Calories:
790
kcal
|
Carbohydrates:
98
g
|
Protein:
13
g
|
Fat:
40
g
|
Saturated Fat:
22
g
|
Cholesterol:
119
mg
|
Sodium:
445
mg
|
Potassium:
668
mg
|
Fiber:
3
g
|
Sugar:
77
g
|
Vitamin A:
1111
IU
|
Vitamin C:
2
mg
|
Calcium:
382
mg
|
Iron:
4
mg