Chinese buffet style donuts seem to be a menu item found on most Chinese buffets. It is easy to recreate these donuts at home.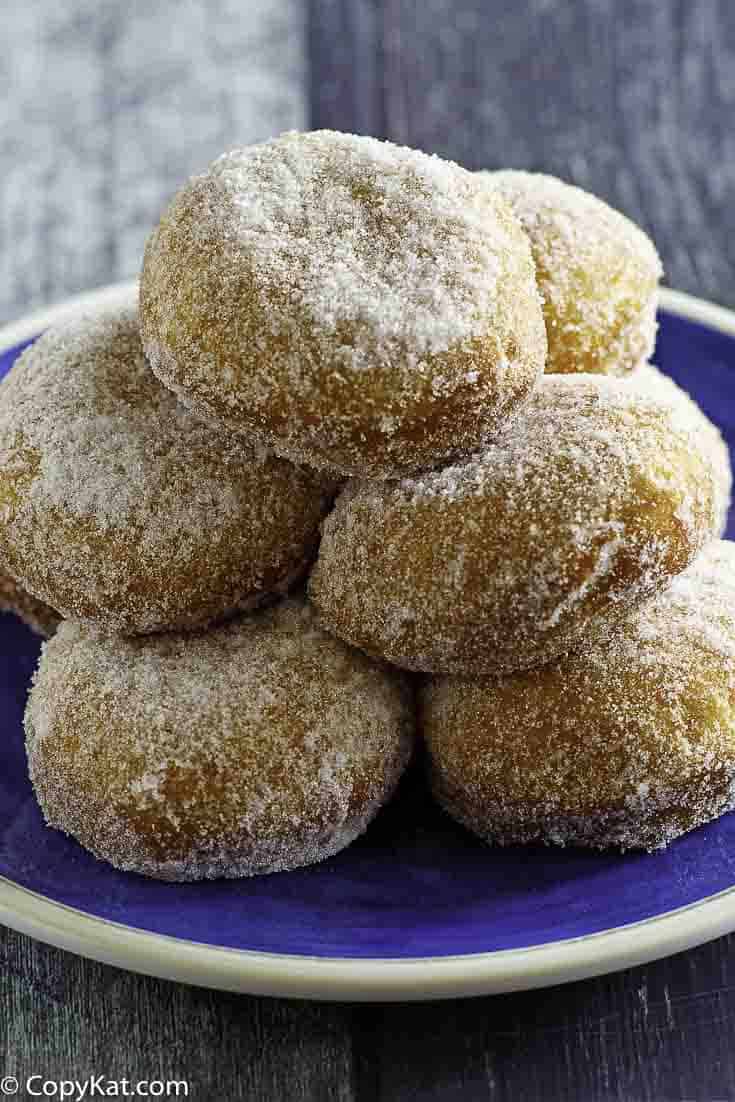 This post contains affiliate links. As an Amazon Associate, I earn from qualifying purchases.
Chinese Buffet Style Donuts
Chinese Buffets are known for a standard set of dishes. You are always going to see fried rice, sweet and sour chicken, and even a great shrimp crab casserole. For some reason, often by the fried wontons, you are going to find these donuts. These donuts are delicious and very easy to make.
How to Make Chinese Buffet Style Donuts
To make these donuts you are going to need some canned biscuits. I don't recommend purchasing ones that are expensive, in fact, by the least expensive that you can't. Definitely, do not purchase the flaky ones if you want to recreate this recipe at home. You will also need oil to fry these in. I typically use plain vegetable oil, other types of oil would work, you could use corn oil, soybean oil, or even peanut oil.
You will simply open the can, cook the donuts until they are golden brown on both sides, drain the donuts on either a wire rack or some paper towels after you have dredged them in sugar. I recommend cooking the donuts at 350 degrees. You will want to use a thermometer to check this temperature.
While Chinese Buffet Style Donuts may not be the world's healthiest treat, they are quite delicious. You may want to try these not with a meal, but you may want to try them for a weekend breakfast.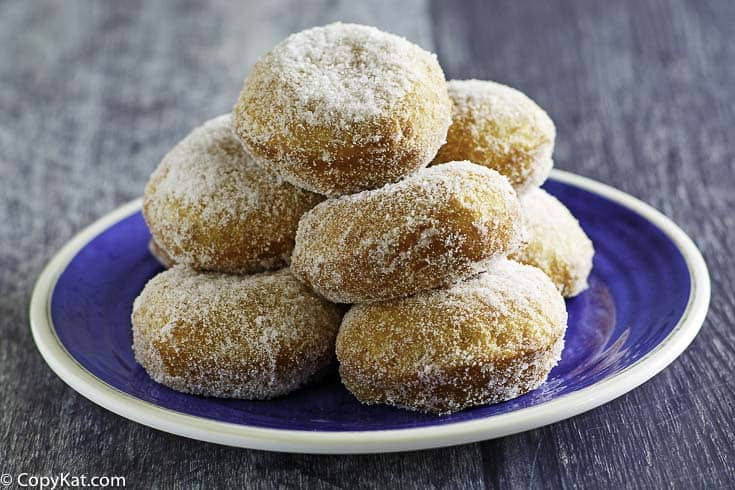 Do you love donuts? Check out these recipes
More Easy Dessert Recipes
Be sure to take a look at more of my Chinese cuisine recipes and the best desserts.
Ingredients
1

can

refrigerated biscuits

1/3

cup

sugar

oil

to deep fry in
Instructions
Use either a deep fryer or a large deep skillet. Be sure to add enough of oil to line the bottom of the pan a couple of inches deep. Make sure the oil heats up to 350 degrees before frying. Pour sugar into a small bowl. You will dredge the donuts in the sugar after they have been removed from the oil. Allow the donut to brown on one side, turn over. This should take about 90 seconds. Be sure to fry only a couple at a time, or the oil may cool too much, and the donuts will absorb too much oil. When golden brown on both sides remove from oil and drain on paper towels or a

wire rack

. When the donuts have cooled for about 15 seconds dredge in the sugar.
Nutrition
Calories:
293
kcal
|
Carbohydrates:
29
g
|
Protein:
2
g
|
Fat:
18
g
|
Saturated Fat:
1
g
|
Cholesterol:
0
mg
|
Sodium:
435
mg
|
Potassium:
103
mg
|
Fiber:
0
g
|
Sugar:
8
g
|
Calcium:
23
mg
|
Iron:
1.5
mg