Homemade old-fashioned sweet biscuits are great for breakfast, dinner, or strawberry shortcakes. These fluffy biscuits with a touch of sweetness are easy to make from scratch.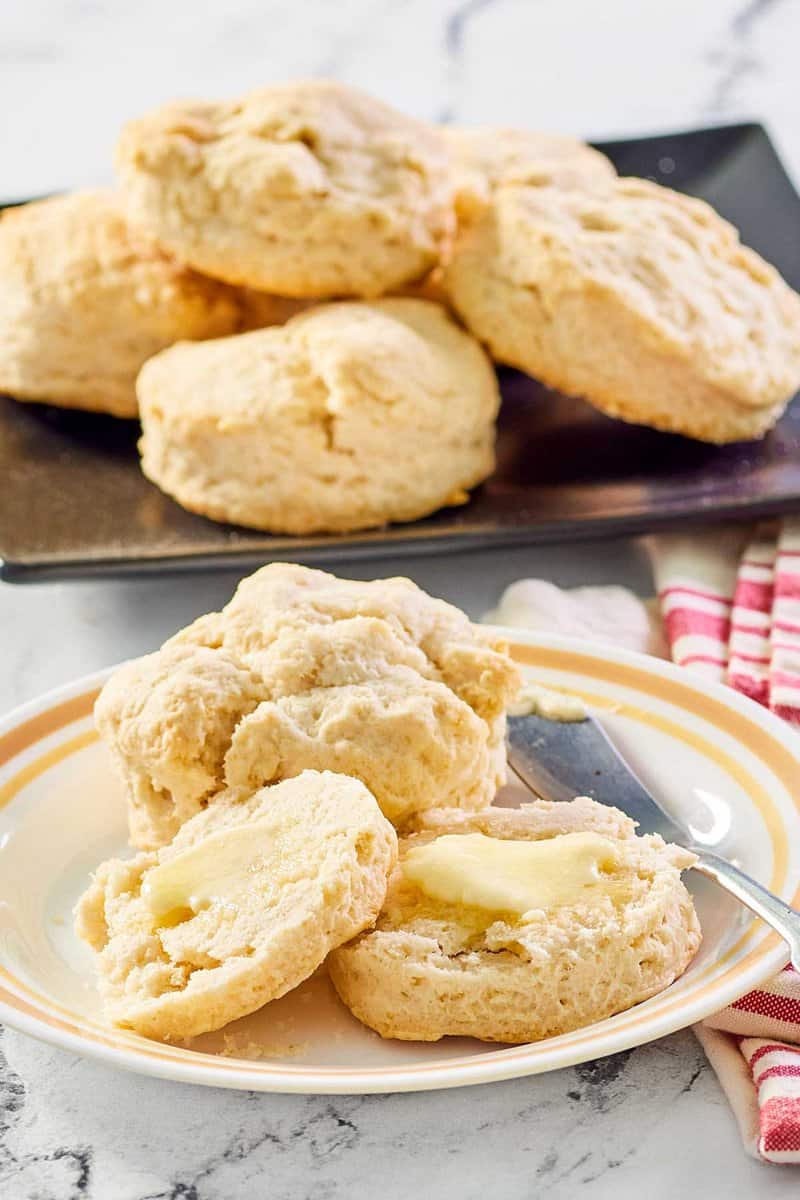 Homemade Biscuits
It's really easy to make homemade biscuits. Biscuit recipes are often passed down from generation to generation, and this sweet biscuits recipe is from the archives of my grandmother, Ethel Eynard.
Why You Should Try This Sweet Biscuits Recipe
The main reason to make these sweet milk biscuits is simple. They are wonderfully light, fluffy, sweet, and taste delicious! This recipe for sweet biscuits is sure to become one of your go-to biscuit recipes.
These sweet breakfast biscuits are fluffy with just the right touch of sweetness. Moreover, you don't have to limit yourself to breakfast. These homemade biscuits taste so good you will not be able to resist them at any time.
Sweet Biscuits Recipe – Ingredients You Will Need
If you are a regular baker, you probably have these ingredients on hand. This is what you will need to make these sweet homemade biscuits:
All-purpose flour
Shortening
Sugar
Milk
Cream of tartar
Baking powder
Salt
CopyKat Tip: To avoid flat biscuits, make sure your baking powder is fresh, as it loses effectiveness over time.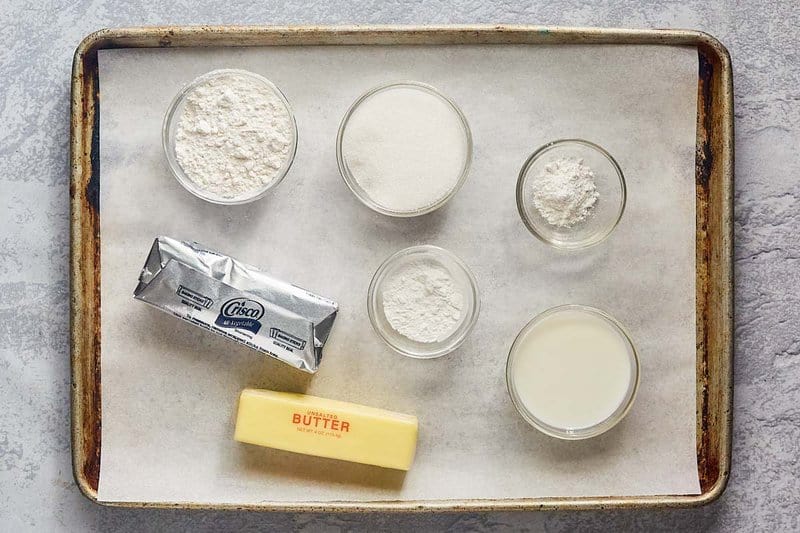 How to Make Sweet Biscuits
This sweet biscuits recipe is not difficult to put together. Here are the steps:
Preheat your oven to 450°F.
Sift the dry ingredients into a large bowl.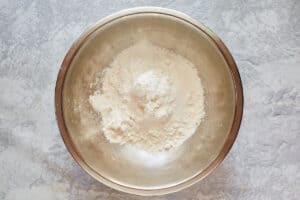 Add the shortening until you have a mixture resembling coarse crumbs.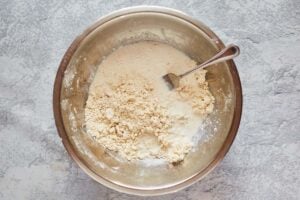 Pour in the milk, stir it into the mixture, then knead slightly.
Make 8 biscuit shapes from the dough.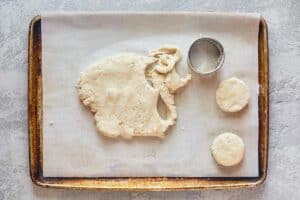 Bake for 10 to 20 minutes.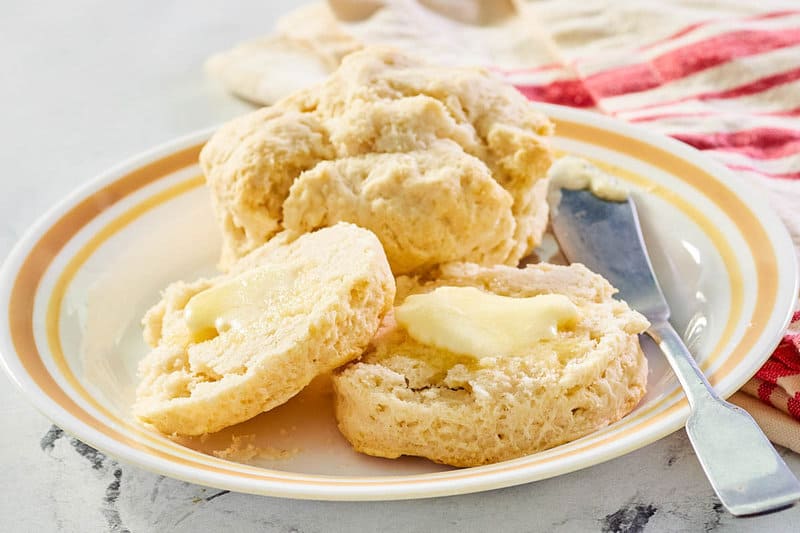 How to Shape Biscuit Dough
Shape the dough into a rectangle with your hands.
Fold the dough in half, then in half again five more times (this creates the flaky layers in the dough).
After the final fold, pat your dough down until you have a 1-inch-thick piece.
Using a 2‑1/2-inch biscuit cutter, cut the dough into round biscuits. Be sure to use a sharp cutter to cut the biscuit rounds so all of the edges puff up.
If your dough seems too sticky, just add some extra flour. Sticky dough may be caused by humidity or how the flour is measured. And, of course, flour the countertop, the surface of the dough, and rolling pin if you use one.
How to Make Sweet Biscuits for Strawberry Shortcake:
Pat the pastry dough into a 6 x 6-inch square about 3/4-inch thick.
Cut the square into quarters.
Place the dough square on an ungreased baking sheet and bake for about 15 to 20 minutes, until golden brown around the edges.
Remove and let the shortcake biscuits cool on a wire cake rack.
Recipe Variations
This sweet biscuits recipe is very easy to change up. Here are some suggestions:
Sweet buttermilk biscuits – Substitute buttermilk for regular milk. See this recipe for buttermilk biscuits.
Sweet cream biscuits – Make biscuits with heavy cream.
Sweet cinnamon biscuits – add a touch of cinnamon.
Mini sweet biscuits – Use a smaller pastry cutter to make smaller biscuits.
Add a crunchy sweet topping – Sweet biscuits are very similar to scones but a bit sweeter, especially if you go for a crunchy turbinado sugar top. (Turbinado is large coarse-grained raw cane sugar.)
Biscuit strawberry shortcake – Use this sweet homemade biscuits recipe to make a shortcake dessert, especially strawberry shortcake. Simply allow your fruit to absorb a little sugar for an hour or so, then serve it between a split sweet biscuit with vanilla whipped cream. Biscuit shortcake is the perfect picnic or summer barbecue dessert.
Recipe Tips
A pastry blender, two knives, or a fork should be used to mix the shortening into the dry flour mixture.
A preheated hot oven is essential to ensure flaky biscuits.
For an added touch of sweetness, once the biscuits are out of the oven, brush the tops of the biscuits with melted butter, then add a sprinkle of coarse sugar.
What to Serve With Sweet Milk Biscuits
These sweet breakfast biscuits are delightful when served warm. They only need a slather of butter and maybe a drizzle of honey. Of course, you can also spread them with your favorite jam. Here are some other ways to serve your sweet homemade biscuits:
Crumble them into ice cream. (This is especially perfect if, for some reason, your biscuits haven't turned out exactly as desired.)
These sweet homemade biscuits make a great dessert with strawberries and whipped cream.
The sweetness of the biscuits goes very well with savory dishes, such as vegetable soup.
How to Store Leftover Sweet Milk Biscuits
Fridge: Leftover sweet biscuits can be stored in an airtight container for up to 2 days at room temperature or up to a week in the refrigerator.
Freezing: Biscuits can be frozen fully baked for up to 2 months. Wrap your leftover biscuits well to avoid freezer burn.
Reheating: To reheat pre-baked leftover biscuits, wrap them in foil and place them in a 300°F oven for 10 minutes. If you want crisp biscuits, open the foil halfway through.
Freezing biscuit dough: Prepare the dough and cut your biscuits. Freeze them uncovered on a cookie sheet for about 1 to 2 hours, then place them in freezer bags or stack them in an airtight container separating each biscuit with waxed paper. Cover and freeze for up to 4 weeks.
To bake frozen dough: Thaw the biscuits unwrapped at room temperature for about an hour. Bake in a preheated 425°F oven for about 20 to 25 minutes. Be aware that pre-frozen dough won't rise as high when baked because the leavening agents become weaker the longer they are stored.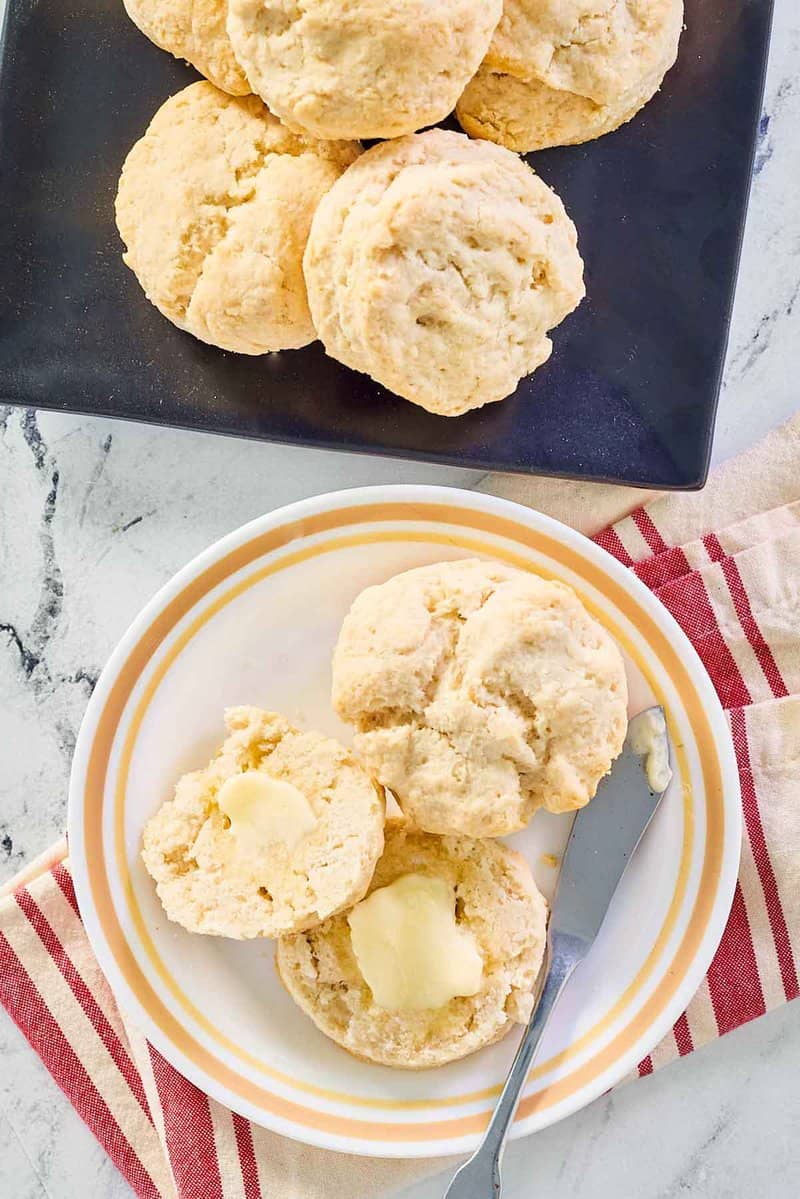 Love Biscuits? Try These Recipes!
Popular Quick Bread Recipes
Check out more of my easy bread recipes and family favorite recipes on CopyKat!
This recipe is from the archives of my grandmother, Ethel Eynard. Jefferson City, MO. 1966.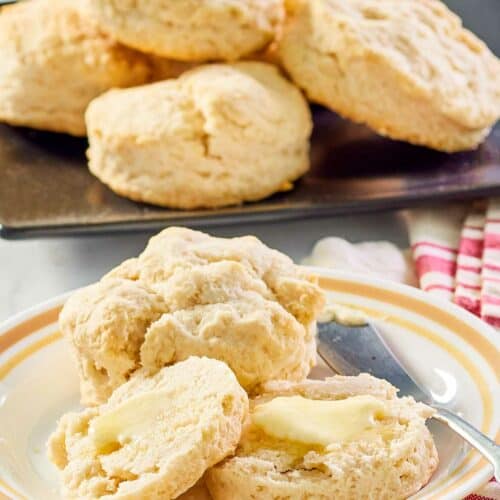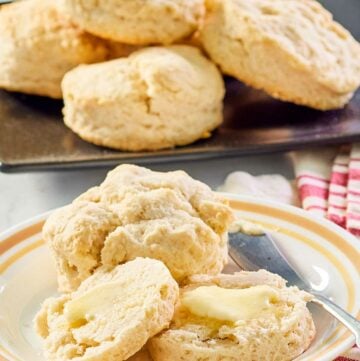 Ingredients
2

cups

all-purpose flour

1/2

teaspoon

salt

1/2

teaspoon

cream of tartar

4

teaspoons

baking powder

2

teaspoons

sugar

1/2

cup

shortening

2/3

cup

milk
Instructions
Preheat the oven to 450°F.

Sift the dry ingredients into a bowl. Cut in the shortening until the mixture resembles coarse crumbs.

Add the milk and stir until the dough follows a fork around the bowl. Knead slightly.

Pat out the dough onto a lightly floured board and cut it into individual biscuits.

Bake on an ungreased

cookie sheet

for 10 to 20 minutes, or until brown.
Notes
To reheat leftover biscuits, wrap them in foil and heat in a 300°F oven for 10 minutes. Open the foil halfway through heating if you want them crisp.
Nutrition
Calories:
245
kcal
|
Carbohydrates:
26
g
|
Protein:
3
g
|
Fat:
13
g
|
Saturated Fat:
3
g
|
Cholesterol:
2
mg
|
Sodium:
157
mg
|
Potassium:
293
mg
|
Fiber:
0
g
|
Sugar:
2
g
|
Vitamin A:
35
IU
|
Calcium:
114
mg
|
Iron:
1.6
mg