Angel biscuits are light fluffy biscuits that use yeast to help them rise. They are made with mashed potatoes and sugar which gives them a sweet yeast roll flavor. It's the best cross between a breakfast biscuit and a dinner roll.
This post contains affiliate links. As an Amazon Associate, I earn from qualifying purchases.
Angel Biscuit Recipe
These Angel Biscuits are a twist on a biscuit favorite. They're delicious and easy to make with these easy-to-follow, step-by-step instructions. These wonderful biscuits are as near to perfect as you can get. Whether it's a get-together, holiday event, or anything else, my kids love them.
Angel Biscuits are yeast-filled and boast a delectable airiness. They are made with 3 leavening agents to make them rise and give a savory flavor similar to yeast rolls. The leaveners are baking powder, baking, soda, and yeast.
They're so good that you might even find them a bit addictive. Try out this great recipe. It's easy to make this Angel Biscuit recipe!
What Makes Angel Biscuits So Delicious?
You can throw together these Angel Biscuits in minutes. Cut and shape them quickly to make the perfect snack for any special occasion. Leave them just as they are for a light-and-airy treat that enhances any meal or snack time. Then, add jam or other unique flavors for a sweet treat.
Yeast aids in the rising process of Angel Biscuits, which is why they become such light and fluffy biscuits. For the wonderful-sweet yeast rolls, I use mashed potatoes and sugar. These are the perfect cross between dinner rolls and breakfast biscuits.
Why You Should Try This Recipe
When you're in the mood for light and airy biscuits, you can make this quick-and-easy recipe instead of going to the store for those dry and unsavory biscuits. With this Angel Biscuit recipe, you can get the fluffy biscuit you crave without leaving home. It's also an excellent choice!
Ingredients You Will Need For Angel Biscuits
For this recipe for Angel Biscuits, you'll need the following ingredients:
Active dry yeast
Baking powder
Baking soda
All-purpose Flour
Mashed potatoes
Milk
Milk
Shortening
Salt
Sugar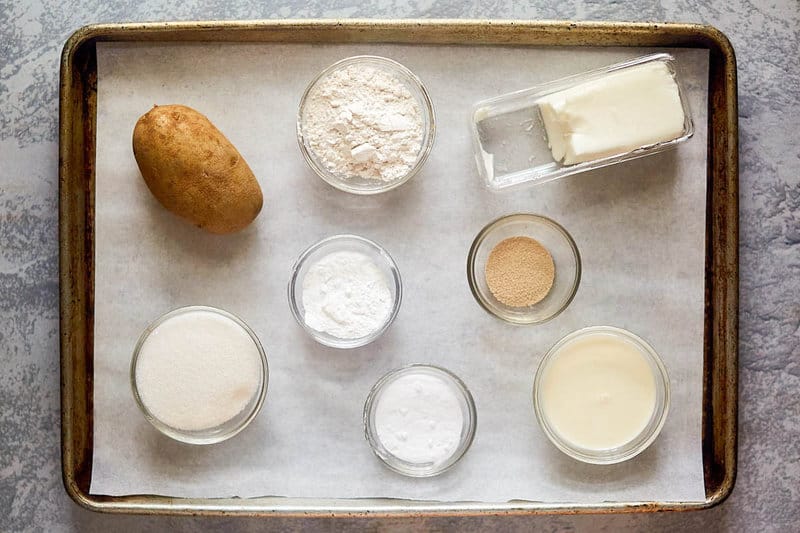 How To Make Angel Biscuits
Here's how to make this recipe for Angel Biscuits:
First, dissolve the sugar and yeast in 1/4 cup milk in a large bowl.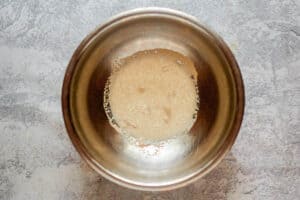 Add 1 pint of scalded milk, 1 pint of mashed potatoes, flour, shortening (or butter), and sugar. Stir and make sure the yeast mixture is well-combined. Let it rise for 2 hours.
Add the dry ingredients to the yeast mixture.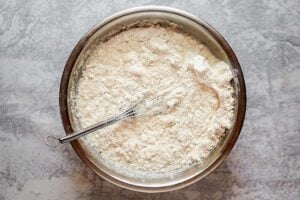 Make a soft dough by adding enough flour. Let it rise for an hour.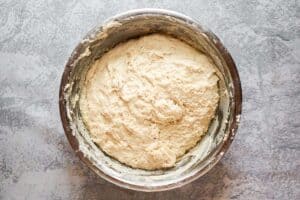 Place the angel biscuit dough on a lightly floured surface.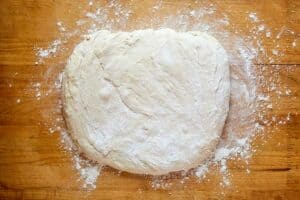 Roll out the Angel Biscuits to about 1 inch thick. Use a 2-inch biscuit cutter to cut them out into biscuits and place them on a greased baking pan.
Allow your Angel Biscuits to rise for 2 hours.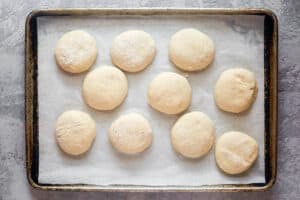 For 20 minutes, bake the Angel Biscuits at 400°F until golden brown.
These Angel Biscuits are so airy and delicious when still warm from the oven.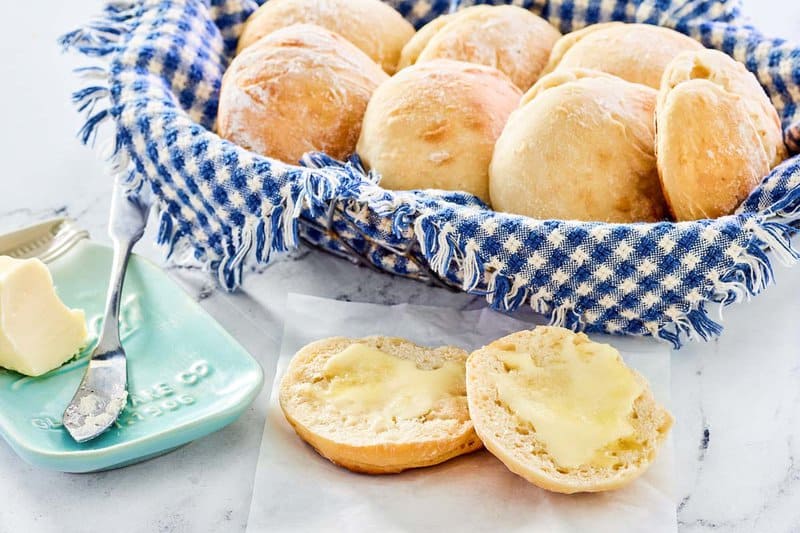 Top Tips for Angel Biscuits
Here are just a few of my favorite top tips and tricks. I use these quick tips to make Angel Biscuits even better!
Start with the best ingredients for milk and flour. It's a great way to ensure you'll get the light and delectable Angel Biscuits you crave.
Use cold milk.
White Lily is a soft winter wheat flour and is great for making biscuits.
Use a gentle, light touch when kneading and folding your dough.
Your biscuits will be smaller if you're too rough with the dough.
Delicious, these Angel Biscuits are a must-try!
Use fresh baking powder. If it has been sitting too long, the biscuits won't be as light and fluffy.
For the best results, use a sharp-edge cutter circle shape. Then, use a cookie or biscuit cutter to get the thin cut. Or use a drinking glass or cup with a sharp or super-thin rim.
If you don't have a circle-cutter shape, you can use a knife to cut the biscuits into squares. That sharp edge ensures this tender biscuit isn't misshapen.
These quick tips will liven up your Angel Biscuits. You'll love these warm, fluffy biscuits!
What Can You Serve with Angel Biscuits?
Angel Biscuits pair well with cold milk or hot coffee. They're perfect for breakfast as a side for eggs, pancakes, or even topped with sausage gravy for that hearty meal. If you love breakfast as much as I do, you'll want to make these biscuits often. Top with homemade jam, natural honey, or some good butter for a special treat.
These biscuits are also great for dinner. Serve them with these recipes:
How to Store Angel Biscuits
You can store Angel Biscuits for up to five days in airtight containers or plastic zip-top baggies. Your fluffy biscuits will last longer if you keep them in the refrigerator. Regardless of how you store them, review the reheating tips below for the best, more delicious results.
Freeze your Angel Biscuits right after you cut them out. First, ensure that your Angel Biscuits are tightly wrapped in foil or plastic wrap. Then, place the biscuits in a freezer bag or other airtight container. When you're ready to make them for a meal or snack, thaw the quantity you need. Let them rise for 2 hours. Then, bake them in the oven at 400°F for 20 minutes.
How to Reheat Angel Biscuits
After a few days, the leftover biscuits don't taste as good. Fortunately, reheating biscuits is simple. If you reheat the biscuits, you can restore their fresh flavor, texture, and tasty goodness. So you can get your Angel Biscuits to taste fresh again!
Check out these warm biscuits that taste just like they're freshly baked! Here's how to reheat your Angel Biscuits in the oven:
Turn your oven on to 350 degrees Fahrenheit.
Line a baking sheet with parchment paper. Place the biscuits one inch apart on top and arrange them.
Depending on the size of your biscuits, bake them for 5 to 7 minutes.
After you've taken your biscuits out of the oven, brush them with butter.
Have fun serving. Enjoy!
Here's how to reheat your Angel Biscuits in your toaster oven:
First, turn your toaster oven on to 350 degrees Fahrenheit.
Line your toaster oven tray with parchment paper and place your biscuits on it. A little space should separate each biscuit. Adding butter will also keep them moist and add more flavor.
6 to 8 minutes suffice for baking your biscuits.
It's time to serve!
Here's how to reheat your Angel Biscuits in your microwave:
First, wet a paper towel and wrap each biscuit individually. Ensure the paper towel is moist without being too soggy.
Ensure the biscuits are microwave safe before placing them on a plate or container. Do not cover.
Heat for 45 seconds to 1 minute in the microwave on a medium setting.
Check the temperature of your biscuits. You can microwave them again for 15 seconds if they need more heating. You may need to repeat this process.
Serve it warm after unwrapping the biscuits.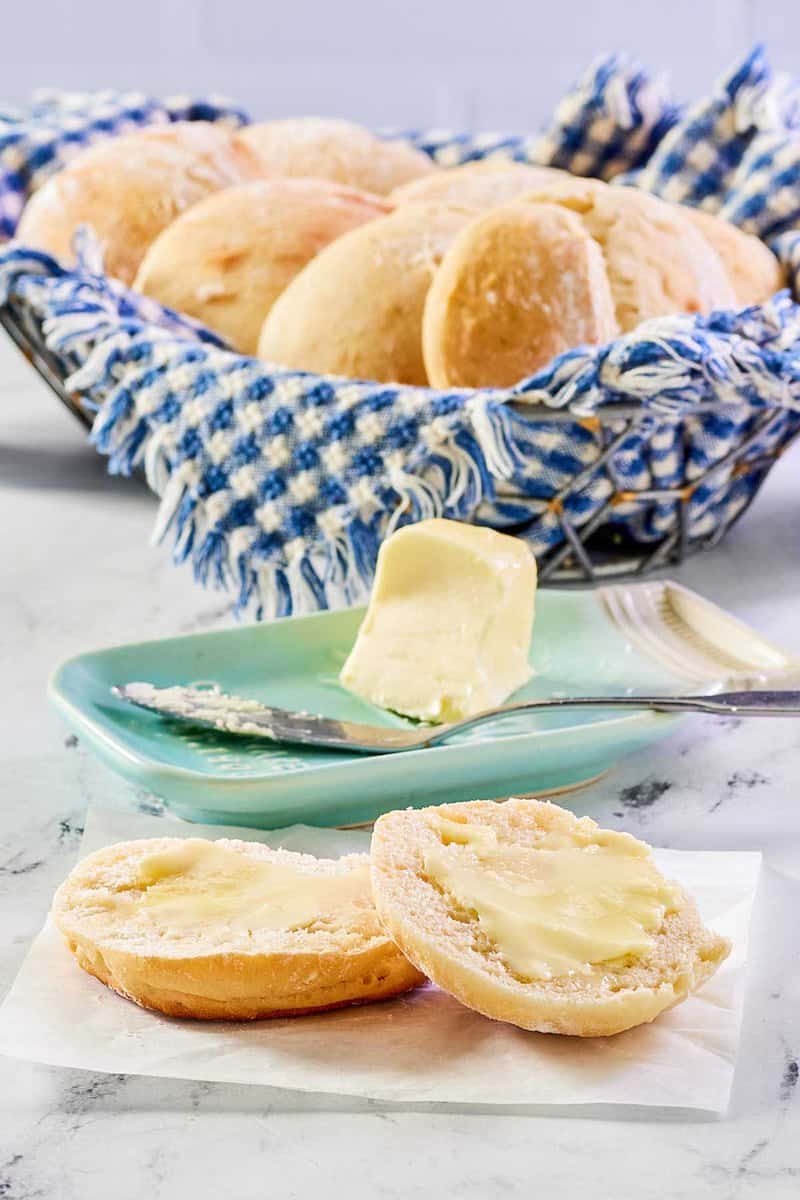 Love Homemade Biscuits? Try These Recipes!
Popular Bread Recipes
Check out more of my easy bread recipes and favorite family recipes on CopyKat!
This recipe is from the archives of my grandmother, Ethel Eynard, Jefferson City, MO. 1950. My grandmother knew all about biscuit making.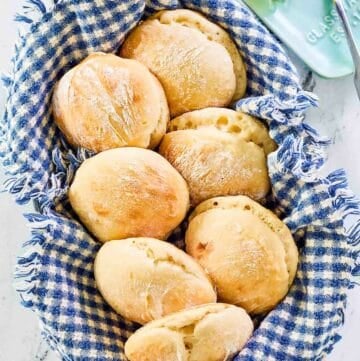 Ingredients
1 1/8

teaspoon

active dry yeast

or 1 package

1

teaspoon

sugar

1/4

cup

milk

1

pint

milk, scalded and cooked

1/2

cup

mashed potatoes

1/2

cup

shortening

1/2

cup

sugar

3

cups

flour

1/2

teaspoon

baking soda

1

teaspoon

baking powder

1

teaspoon

salt
Instructions
Dissolve yeast and sugar into 1/4 cup of milk. Add to 1 pint milk that has been scalded, mashed potatoes, shortening, sugar, and flour. Mix well and let rise 2 hours. Mix in baking soda, baking powder, and salt. Add enough flour to make soft dough, let rise 1 hour. Roll out the Denver biscuits on floured board, place in greased pan. Let rise 2 hours. Bake your Denver biscuits at 400 degrees for 20 minutes.
Nutrition
Calories:
262
kcal
|
Carbohydrates:
37
g
|
Protein:
5
g
|
Fat:
10
g
|
Saturated Fat:
3
g
|
Cholesterol:
4
mg
|
Sodium:
263
mg
|
Potassium:
164
mg
|
Fiber:
1
g
|
Sugar:
11
g
|
Vitamin A:
70
IU
|
Vitamin C:
2.1
mg
|
Calcium:
69
mg
|
Iron:
1.5
mg