You can recreate Sonic Ocean Water at home. You can find everything you need to make the Sonic Ocean Water drink at your grocery store.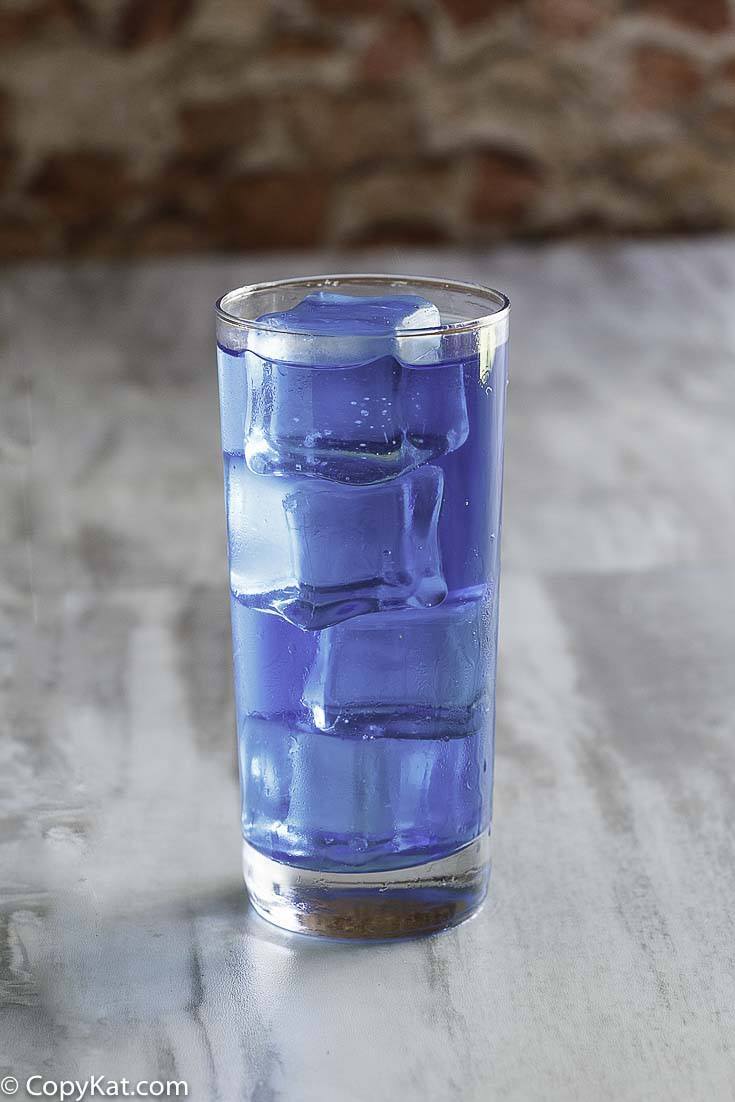 This post contains affiliate links. As an Amazon Associate, I earn from qualifying purchases.
Are you lucky to live near a Sonic Drive-In? If you do, you may even be one of those people who look forward to their half-price drinks during happy hour.
Do you ever wish you could recreate some of those famous drinks at home? Perhaps you want to have a party and want to serve up a great-tasting non-alcoholic drink? Sonic Ocean water is the perfect Sonic menu item to recreate at home.
Sonic Drive-In has a huge drink menu, it is over 1 million items long with all of the possible drink combinations. Here I will help you debunk one of those famous menu items at home.
Why this is the best copycat cat recipe for Sonic Ocean Water
This is the best recipe because we walk you through everything you need, and one sip, and you will know this drink has that blue hue and the taste of coconut you have been looking for. The best part of this blue coconut sprite is you can enjoy it on hot summer days, or you could increase the serving size and turn this into a party punch! Just make up a large batch and grab your punch bowl. This drink would be a great way to celebrate Shark week when it comes to TV!
What is Sonic Ocean Water?
This much-loved drink is a favorite of so many people. This coconut flavored soda is enhanced with blue food coloring to make it look like the Ocean. You should think of the Sonic Ocean Water drink as it is a coconut sprite. This drink is perfect for summertime, or any time you want to feel like you are on vacation. This is one of those kid-friendly drinks the whole family will love.
What does Sonic Ocean Water Taste like?
This light and refreshing drink are perfect for kids and adults. Do you love coconut-inspired beverages? You are going to love this delicious blue drink! It has the flavor of Sprite with delicious coconut syrup. This has to be one of the most refreshing beverages that Sonic serves.
Ingredients for Blue Coconut Syrup
With simple ingredients, you can recreate the blue coconut flavor at home.
Here's a list of what you need:
Water
Sugar
Blue food coloring
Coconut extract – you can find this in the baking aisle near the vanilla extract
Lemon-lime soda like Sprite
Ice cubes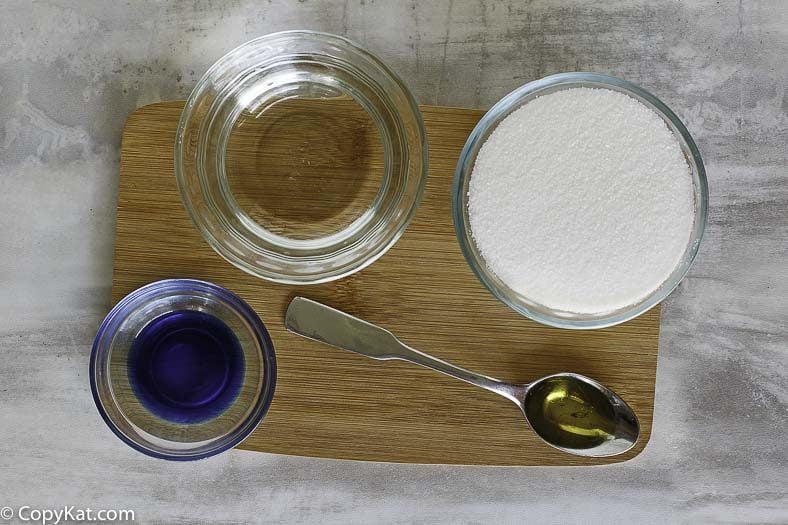 How to Make Blue Coconut Syrup and the Sonic Ocean Water
For this recipe, you will make a simple syrup, and then add color and flavor to get the treasured
Place boiling water in a bowl or pitcher.
Combine water and the sugar and stir until the sugar is dissolved.
Add a few drops of blue food coloring and coconut extract. Stir to combine the sugar mixture.
Fill a glass with ice.
Pour some blue coconut syrup into the glass.
Add Sprite to fill the glass.
Enjoy this refreshing summer drink any time of the year! This copycat Sonic Ocean Water recipe is one that you will love. If you enjoy slushies, be sure to mix the drink in your blender and be sure to add some extra ice.
You don't need to serve this drink only in July, August, or even during the summer. This drink can be served any time of the year!
How to store blue coconut syrup
Please store the leftover syrup in the fridge in an airtight container or a squeeze bottle. In the refrigerator the syrup will last for 10 days.
Love Sonic Drive-In Drinks? Try these copycat recipes:
Favorite Summer Drink Recipes
Check out more of my easy drink recipes and the best fast food recipes here on CopyKat!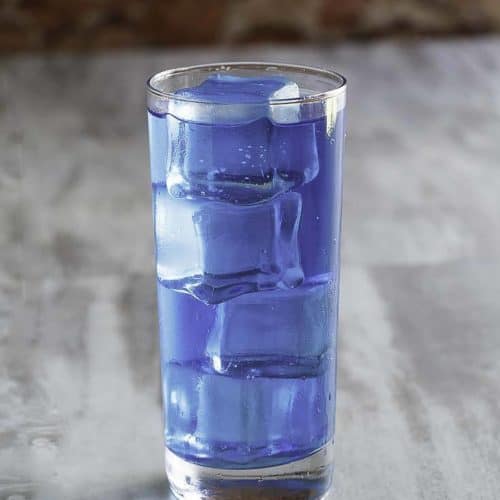 Ingredients
Blue Coconut Syrup Recipe
2

cups

water

boiling

1

cup

granulated sugar

4

drops

blue food coloring

1

teaspoon

coconut extract
Drink Recipe
1

cup

Ice cubes

⅓

cup

Blue coconut syrup

1

cup

Sprite
Instructions
Blue Coconut Syrup
Place 2 cups of boiling water in a bowl or pitcher.

Add 1 cup of sugar to the boiling water and stir until the sugar is dissolved.

Add 4 drops of blue food coloring to the sugar syrup.

Add 1 teaspoon coconut flavoring to the syrup. Stir to combine.

Allow the syrup to cool to room temperature or cooler.
Ocean Water Drink
Add ⅓ cup of the blue coconut syrup.

Fill the glass with 1 cup of Sprite.
Nutrition
Calories:
398
kcal
|
Carbohydrates:
106
g
|
Protein:
0
g
|
Fat:
0
g
|
Saturated Fat:
0
g
|
Cholesterol:
0
mg
|
Sodium:
89
mg
|
Potassium:
70
mg
|
Sugar:
106
g
|
Calcium:
15
mg
|
Iron:
4.1
mg