Want to savor an iced mocha coffee drink? Going out for coffee is such a treat, but it really can set you back. Why not make one at home? This recipe will show you how to make an Iced Mocha at home.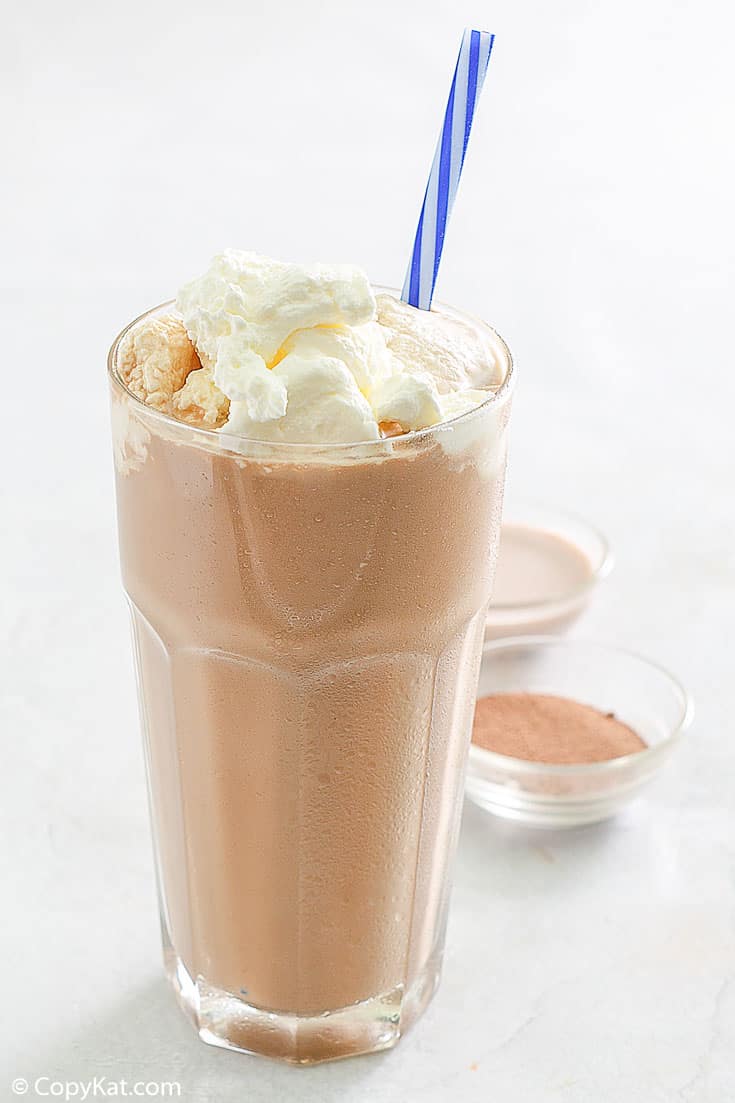 This post contains an affiliate link. As an Amazon Associate, I earn from qualifying purchases.
Iced Mocha Latte
When the weather is heating up outside, there is nothing like cooling down with a mocha iced coffee. Rich and chocolatey with a nice kick of caffeine, an iced mocha latte is a daily must-have for many people during the summertime.
But even if you skip the high-end coffeehouses and opt to visit your local fast-food restaurants, going out for coffee every day is an expensive habit. Save money by brewing up your own at home that is every bit as good as McDonald's Iced Mocha or Starbucks Iced Mocha Latte.
Coffee Confusion
Not too long ago, you had only two options for coffee: Regular or decaf. But today, there are dozens of different coffee drinks on the menu — everything from double soy lattes to skinny flat whites.
It can all seem a bit overwhelming at first. The good news is that no matter how confusing the names of the drinks can get, they all start with the same stuff: coffee beans. The only difference is how one brews the coffee beans and which ingredients are added to the drink.
Ways to Brew Coffee
There are many ways to brew coffee, but maybe the most common one is the drip method. The coffee machine you probably have on your kitchen counter, where the water drips through the coffee grounds from the top, uses this method.
The pour-over way of making coffee is the same method, except it is manual instead of automated.
The other popular way of making coffee, especially in gourmet coffeehouses, is with an espresso machine. Espresso machines force hot water through fine coffee grinds while under pressure creating a strong, bitter brew that baristas use to make espresso coffee drinks like cappuccinos and lattes.
You don't need a fancy espresso machine to make this iced mocha recipe. Chilled drip coffee or cold-brewed coffee is ideal.
A Quick Guide to Cold Brew Coffee
If you prefer smooth, bitter-free iced coffee, and you have plenty of time, cold brew coffee is going to be your new best friend.
Pour a cup of coarse coffee grounds into a large jar or container with a lid. Add four cups of filtered water and give it a good stir to ensure all the coffee grounds are fully saturated.
Cover the container and place it in the fridge for 12 hours. Strain the coffee using a strainer and a cheesecloth into a pitcher. Cold-brew coffee lasts for about a week in the refrigerator.
Ingredients
Here's what you need to make this tasty iced coffee drink:
Brewed coffee, cold or at room temperature
Chocolate milk
Nesquik chocolate milk mix
Whipped cream for topping (optional)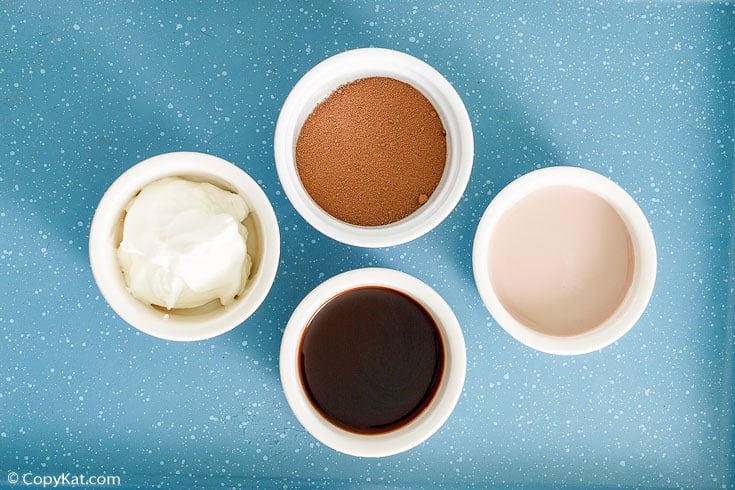 How to Make Mocha Iced Coffee
Pour coffee into an airtight pitcher.
In a separate container, mix together chocolate milk and Nesquik.
Pour chocolate milk into the container with coffee. Close the lid tight and shake until well mixed.
Store in refrigerator until needed.
Pour mixture into a glass filled with ice.
Top with whipped cream if desired.
Tips For Brewing and Serving Mocha Iced Coffee
Moka Pot Iced Mocha. Do you crave something a just little more potent than regular coffee? Try using coffee from a Moka Pot.
Moka Pots are sometimes called stovetop espresso makers and produce a much stronger brew than other home brewing methods. They are inexpensive, and you can find them online or at your favorite home store.
Go for bigger chocolate flavors. Go all out by drizzling chocolate sauce down the inside of the glass before filling, then use a knife to carefully shave curls from your favorite chocolate on top of the whipped cream.
Keep up with all of our new recipes by following us on Facebook!
Love coffee house drinks? Try these recipes!
Homemade Flavoring For Coffee
Be sure to check out more of my easy drink recipes and favorite copycat recipes.
Ingredients
3

cups

brewed coffee

cold or at room temperature

3

cups

chocolate milk

1/2

cup

Nesquik chocolate milk powder mix

4

tablespoons

whipped cream

optional garnish
Instructions
Pour coffee into an airtight pitcher.

In a separate container, stir together the chocolate milk and Nestle chocolate milk mix until well combined. You can add or reduce the amount of chocolate mix as desired.

Pour the chocolate milk mixture into the container with coffee. Close the lid tightly and shake until well mixed.

Store in refrigerator until needed.
Nutrition
Calories:
431
kcal
|
Carbohydrates:
69
g
|
Protein:
12
g
|
Fat:
13
g
|
Saturated Fat:
8
g
|
Cholesterol:
36
mg
|
Sodium:
510
mg
|
Potassium:
807
mg
|
Fiber:
3
g
|
Sugar:
54
g
|
Vitamin A:
915
IU
|
Calcium:
455
mg
|
Iron:
1.4
mg
Thank you to twinmom for sharing her recipe.