The Starbucks Iced Coconut Mocha is a fun spin on the class iced caramel macchiato, this new drink is sure to become an instant favorite!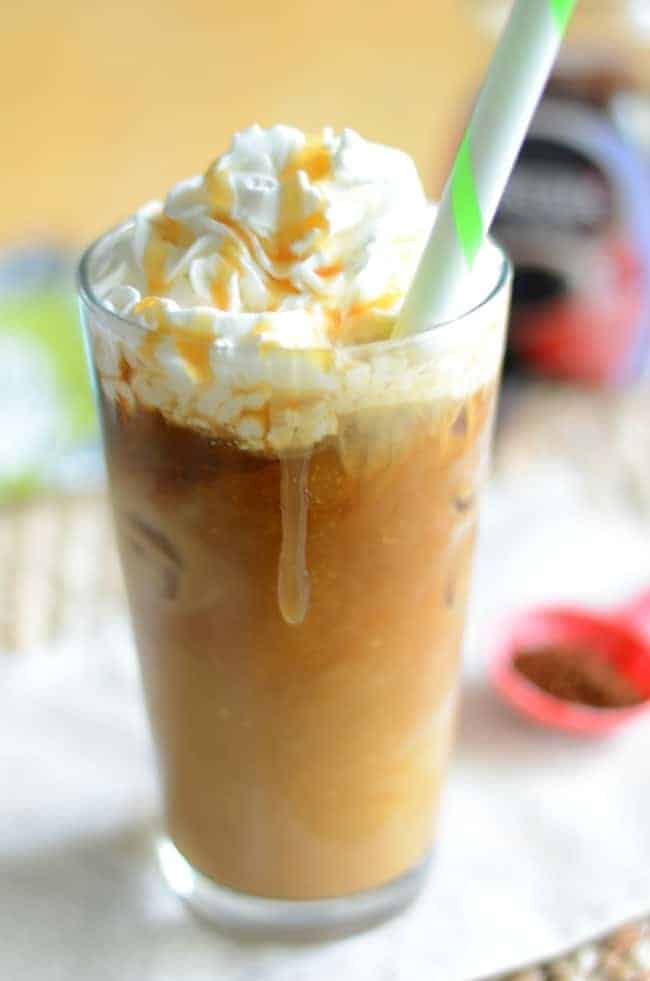 I love it when Starbucks comes out with a new drink! The past few years they seem to have been revamping their menu with a ton of new favorites. Every time they come out with a new drink I make sure to try it. You never know, it may be my new favorite drink!
When I heard they were coming out with a new macchiato, I got excited! My favorite Starbucks drink is an iced caramel macchiato so I knew I would love the iced coconut milk mocha macchiato. And guess what? I was right!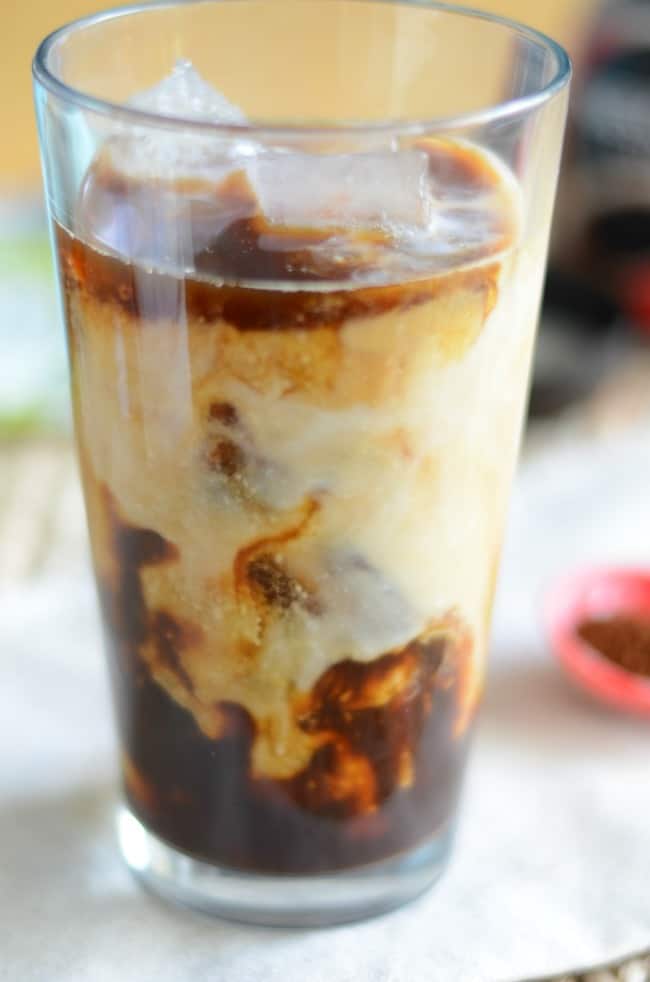 This post contains affiliate links. As an Amazon Associate, I earn from qualifying purchases.
Starbucks has an array of classic drinks that are always popular. The iced caramel macchiato is in the top 3 most requested drinks from the coffee shop. It is made with a shot of espresso, milk, and caramel.
Macchiato translates to "stained milk" and you can see how true that is when you order one! The milk and espresso literally melt together to create a perfect blend.
The new iced macchiato is full of chocolate and coffee goodness with a hint of coconut flavor. Instead of using milk and caramel, they use chocolate sauce and coconut milk. You still get the same "stained milk" effect as the original and it is just as delicious!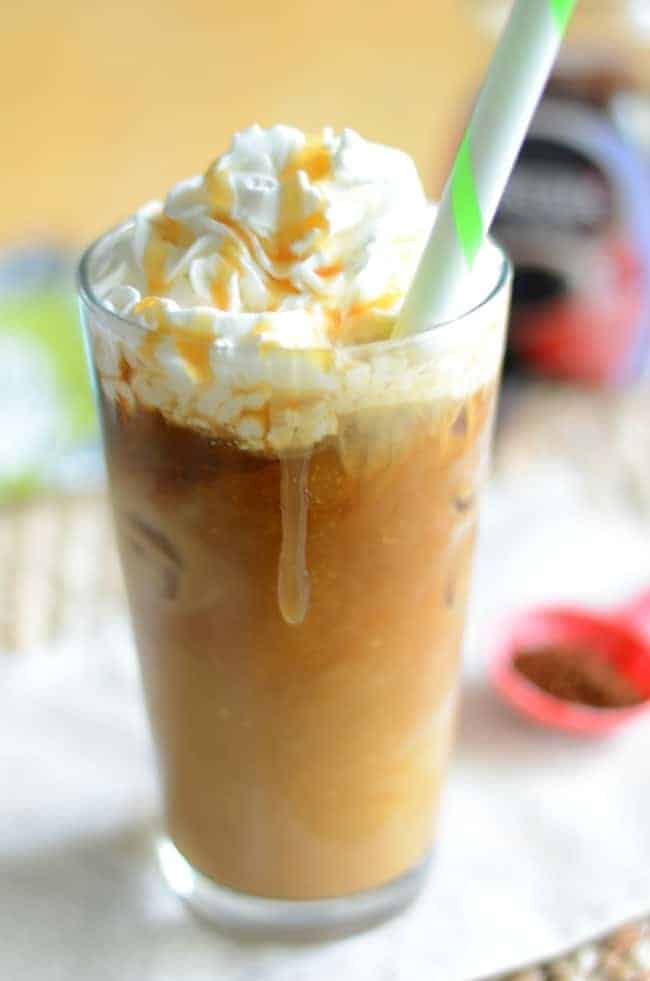 This post contains affiliate links. As an Amazon Associate, I earn from qualifying purchases.
If you don't have an espresso maker you may want to consider using instant espresso. Espresso is slightly different than coffee as the water is steamed through the coffee, so it is a little stronger than traditional drip coffee.
Here is a brand of instant espresso that I like: Medaglia D'Oro Instant Espresso Coffee, 2 Oz
. You may also want to consider using a tool that Italians use to make espresso at home. The Bialetti Mocha pot is how Italians have been making espresso at home. These coffee pots are less than 30 dollars and make real Italian espresso. Bialetti Moka Express 3 Cup Espresso Maker 06799
is a great way to make espresso at home.
Do you love Starbucks? Here are more copycat recipes for you to try:
More Coconut Recipes
Be sure to check out more of my easy recipes for drinks and the best restaurant copycat recipes.
Ingredients
2

tablespoons

chocolate sauce

1.5

ounces

espresso

(or use one teaspoon instant espresso and a few ounces of hot water or 4 ounces of strong coffee)

1

cup

coconut milk
Instructions
In a glass layer the chocolate sauce, espresso, and coconut milk. Add in the ice. Top with whipped cream and additional chocolate sauce. (Or caramel!) And enjoy. If you don't have espresso you can also use 1 cup of

cold brew

or leftover coffee!
Nutrition
Calories:
582
kcal
|
Carbohydrates:
30
g
|
Protein:
6
g
|
Fat:
51
g
|
Saturated Fat:
44
g
|
Cholesterol:
0
mg
|
Sodium:
166
mg
|
Potassium:
654
mg
|
Fiber:
1
g
|
Sugar:
13
g
|
Vitamin C:
2.2
mg
|
Calcium:
59
mg
|
Iron:
8
mg