McDonald's makes lots of flavorful coffee drinks. Their caramel cappuccino rivals any expensive coffee house.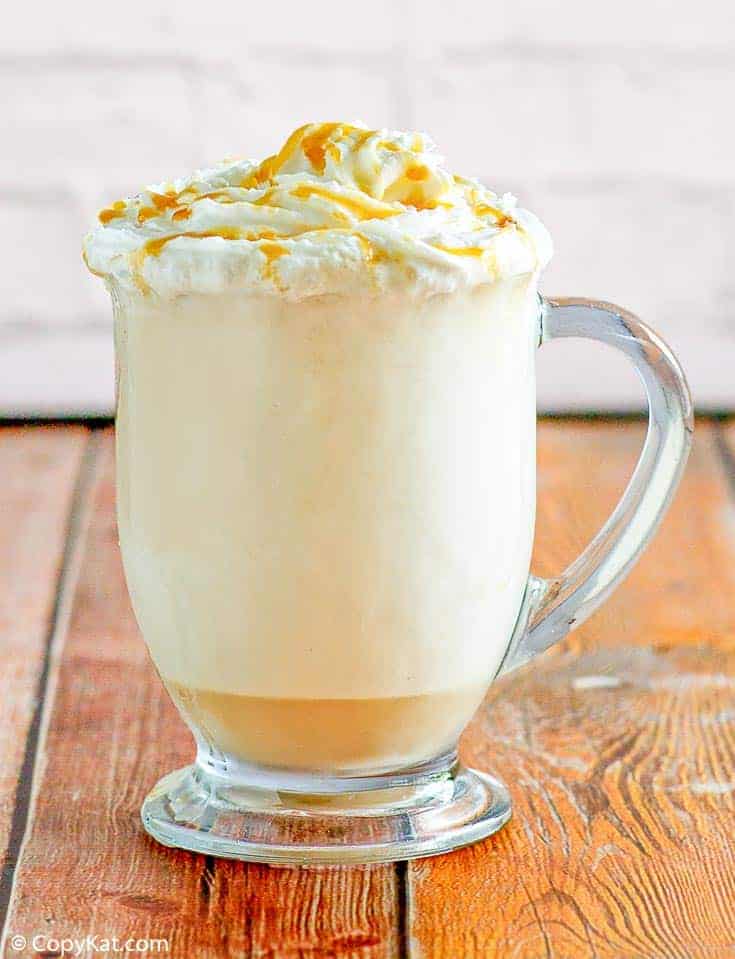 This post contains affiliate links. As an Amazon Associate, I earn from qualifying purchases.
There are a lot of fancy coffee houses out there, like Starbucks, which offers high-end coffee experiences. Did you know that McDonald's also offers some of the best coffee out there? Here is a Business Insider article explaining why some people prefer McDonald's coffee over Starbucks, Click here
And, just like Starbucks, you can buy their coffee at the grocery store. The McDonald's McCafe Caramel Cappuccino is equivalent to the Starbucks Caramel Cappuccino.
How to Make a Caramel Cappuccino
So let's get started making this one at home. It begins with espresso.
You aren't going to be able to get make espresso coffee without an expensive espresso machine. Espresso machines push steam through coffee at a lot of pressure, at around 9 bar (9 times the atmospheric pressure at sea level).
But, you have a couple of alternatives to making strong coffee at home. The first being simply to double the amount of coffee in your coffee maker and make a really strong cup of coffee.
My preferred method is to use a Bialetti Moka Express pushes coffee through at about 2 bars of pressure, and it makes a lovely crema on top of the coffee (This is the gorgeous foam you see on top of the espresso.) These stovetop coffee machines cost under 30 dollars.
There is no other special equipment needed to make this great-tasting coffee. Italians have been making coffee at home like this for almost 100 years.
The next thing you will need is a way to froth the milk. You can literally heat the milk up in the microwave, or on the stovetop, and put it in a jar with a lid, and shake it. This will foam up the milk and make it full of air just like a coffee house.
If you want to invest in a milk frother, this Hand Pump Milk Frother is a favorite of mine. Again, putting warmed milk in a jar works well too!
So now we have nailed out making stronger coffee and frothing the milk. Now on to making a Caramel Cappuccino.
You will need caramel syrup and whipped cream (if desired). Then you are in business to save money and you can make fancy caramel cappuccinos or lattes at home anytime you want.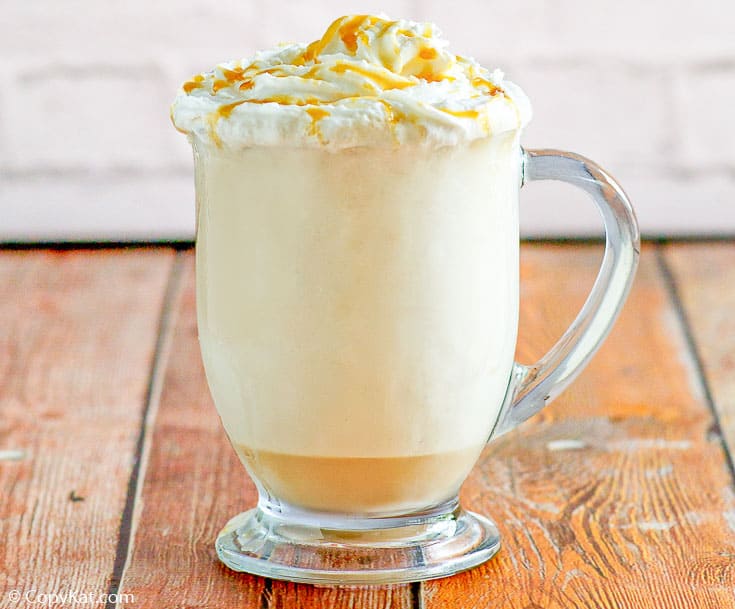 Love coffee house drinks? Try these recipes: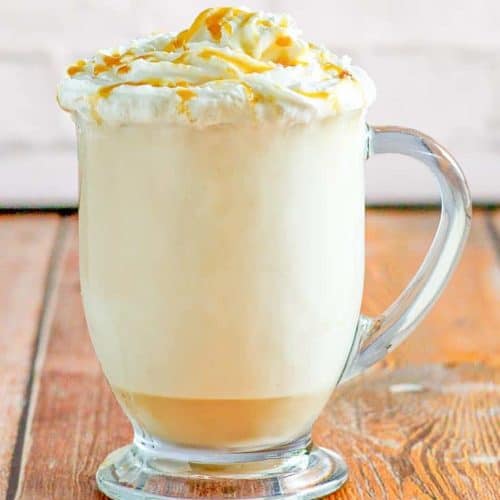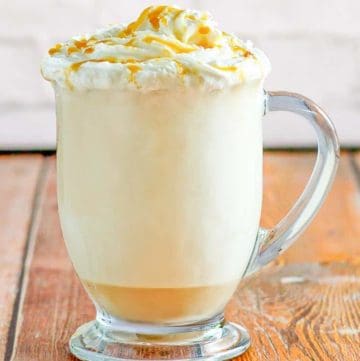 Ingredients
6

ounces

coffee

strong, or two shots of espresso

1/2

cup

milk

(the lower the fat content the better, it will froth more)

2

tablespoons

caramel

ice cream topping, divided use

2

tablespoons

whipped cream

garnish
Instructions
In a large warm coffee mug, pour in the coffee. Add 1 tablespoon of caramel syrup Add in the warmed milk stir. Top with whipped cream if desired, and then drizzle over the remaining caramel syrup.
Nutrition
Calories:
212
kcal
|
Carbohydrates:
29
g
|
Protein:
5
g
|
Fat:
8
g
|
Saturated Fat:
4
g
|
Cholesterol:
21
mg
|
Sodium:
129
mg
|
Potassium:
307
mg
|
Sugar:
26
g
|
Vitamin A:
260
IU
|
Calcium:
179
mg