Chick Fil A Sunjoy is a delicious and refreshing drink. The combination of iced tea and lemonade is sweet, tart, and thirst-quenching.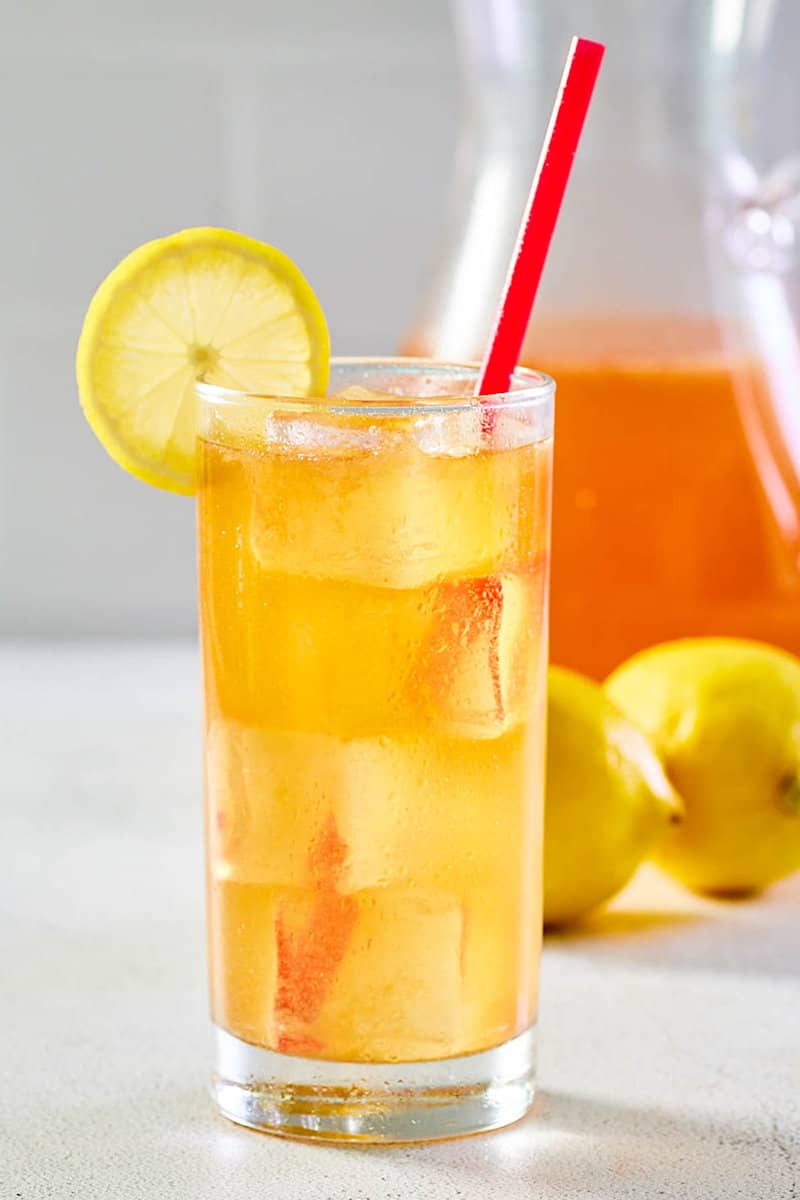 This post contains affiliate links. As an Amazon Associate, I earn from qualifying purchases.
What Makes the Combination of Sweet Iced Tea and Lemonade So Irresistible?
Whether you call it a Half and Half or an Arnold Palmer, a fifty-fifty mix of fresh lemonade and sweet iced tea is a fantastic way to cool off.
The secret to the restorative effect of this favorite non-alcoholic beverage is the bracing tang of the lemonade combined with the caffeine jolt of the black tea.
Keep a pitcher of this classic in the fridge all summer long, and you'll never go thirsty.
What Makes This Recipe for Chick-fil-A Sunjoy So Good?
Chick-fil-A serves some fantastic drinks, from its legendary freshly-brewed sweetened iced tea to its signature lemonade. While you can purchase premade Sunjoy® beverage at Chick-fil-A, it is a little on the pricey side. Save your money by making it yourself at home with this simple recipe!
This combination of regular chick-fil-a sweet tea and lemonade is also a seasonal drink and is not available throughout the year. Another good reason to make it at home.
Ingredients for Chick-fil-A's Sunjoy Drink
To make a pitcher of Sunjoy, you'll need:
Unsweetened Iced tea
Sugar
Lemonade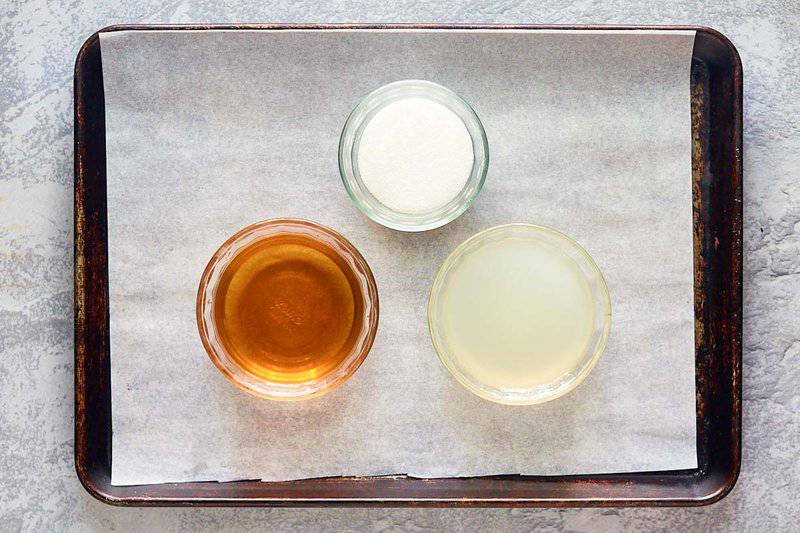 Ingredient Notes
Black tea is the standard for making Sunjoy, but you can experiment using other types of tea. Brew it hot, or try cold brewing the tea for reduced acidity. You can also use your favorite sweet tea recipe to make this recipe. If you choose Sweet Tea, there is no need to add any extra sugar.
Standard lemonade is usual, but Strawberry Lemonade would make an exciting alternative.
How To Make Sunjoy Chick-fil-A Style
Mixing up a pitcher of Sunjoy is simple:
Brew the tea according to the directions on the package.
Stir the sugar into the tea while it is warm. If you use the cold brewing method, you will get better results using a rich simple syrup. Since rich simple syrup is sweeter than sugar, you'll need to adjust the amount you use based on your own taste.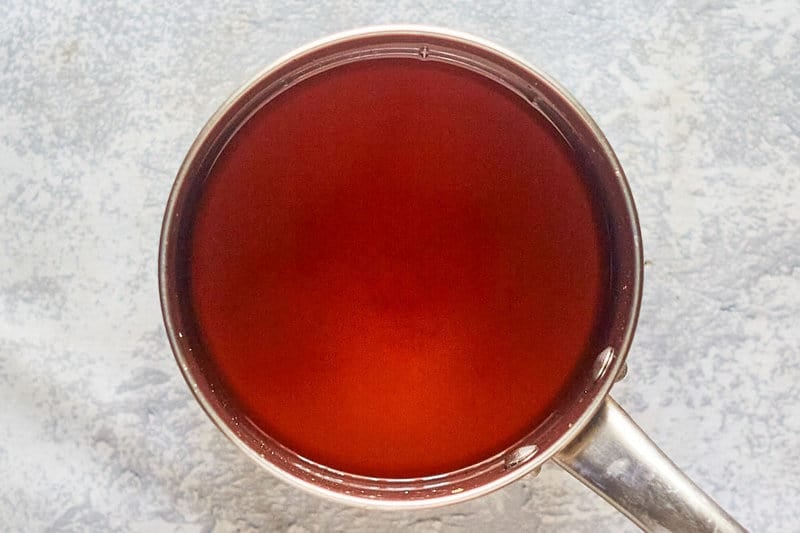 Make lemonade using your favorite recipe.
Fill a large pitcher halfway with sweetened iced tea. Top with lemonade. Stir well to combine.
Chill in the fridge until serving.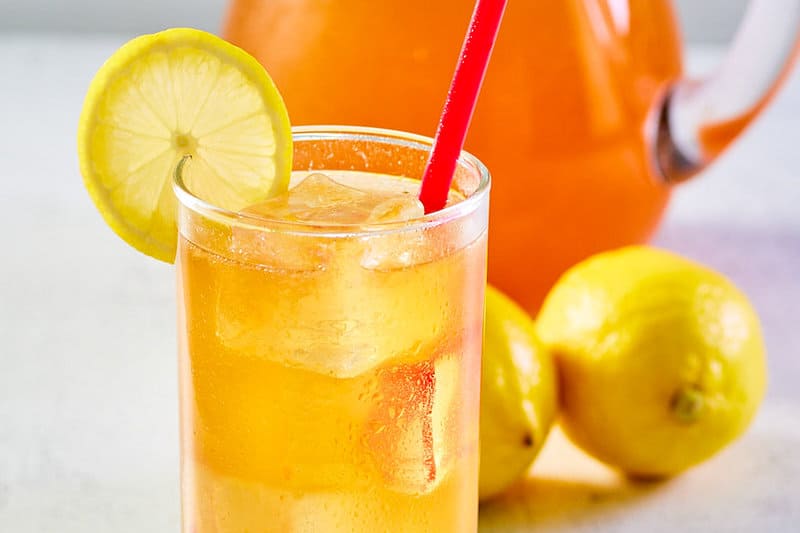 Recipe Variation
If you want to make a Chick Fil A Diet Sunjoy you will need to replace the sugar with an artificial sweetener such as stevia or erythritol and use diet lemonade.
How To Serve Chick-fil-a Sunjoy Tea
For each serving of Sunjoy:
Fill a glass two-thirds of the way with ice.
Stir the pitcher of Sunjoy and fill the glass to the top.
Add a straw and garnish with an optional lemon wheel.
What To Serve With the Sunjoy Drink
This drink is a great substitute for soda or other soft drinks. Serve it on its own or with a meal.
How To Store It
Always keep Sunjoy in the fridge, and cover the top of the pitcher with a lid or plastic wrap to keep out debris. Since the sugar will settle to the bottom of the pitcher, stir with a long-handled bar spoon before serving.
Do you want to take Sunjoy with you for lunch but don't have access to a fridge at work? Try filling an empty soda bottle two-thirds of the way with the drink and then freezing it overnight. It should melt by the time lunch rolls around, but it will still be cold.
How Long Will It Last
You can keep a pitcher of Sunjoy in the fridge for up to a week, but the faster you drink it, the better.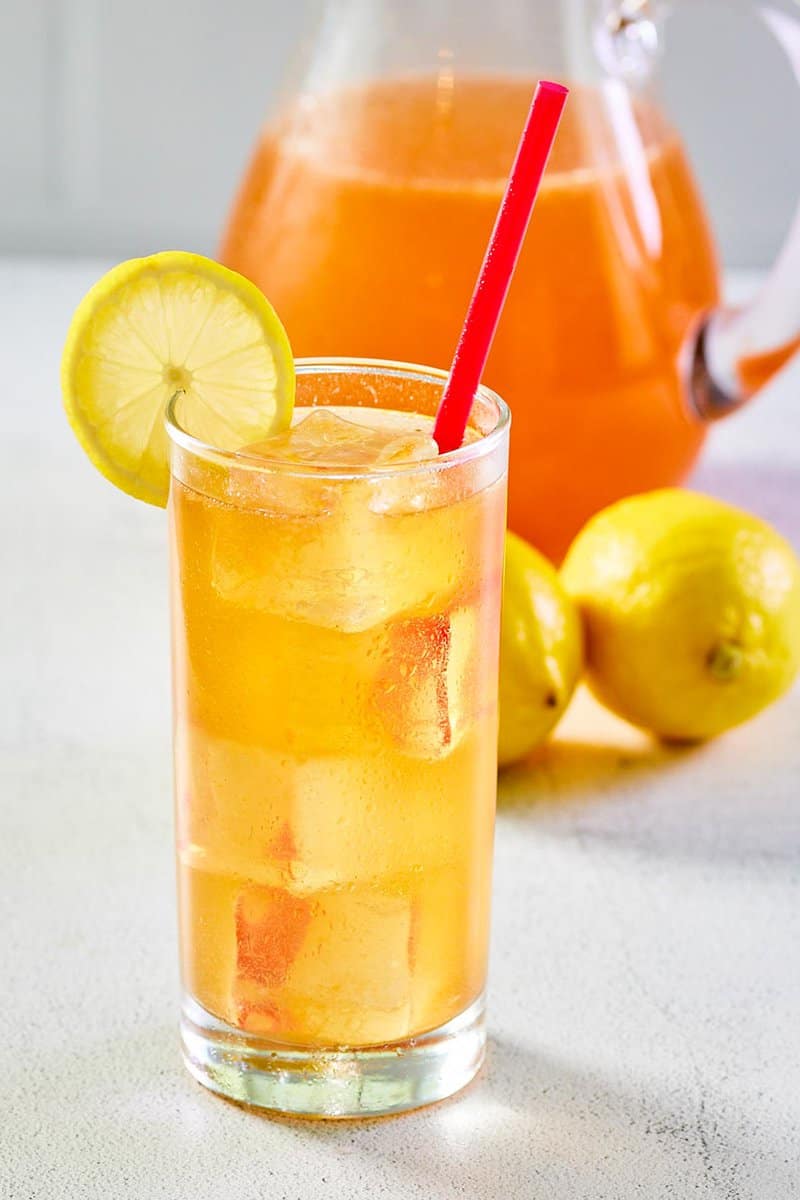 Love Chick-fil-A? Try These Copycat Recipes
Popular Fast Food Drinks
Check out more of my easy drink recipes and the best copycat Chick Fil A recipes on CopyKat!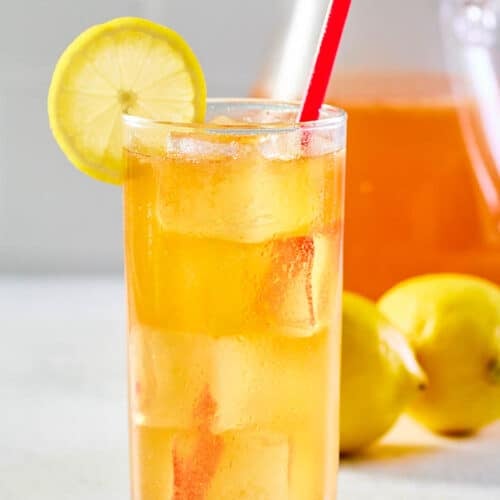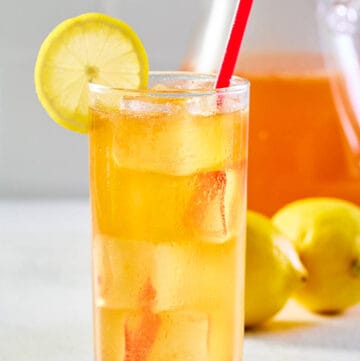 Ingredients
8

cups

water

2

family-size

Tetley tea bags

1

cup

sugar

8

cups

lemonade
Instructions
Brew iced tea by bringing 4 cups of water to boil in a large pot over high heat.

Turn off the heat, add the tea bags to the water, and let steep for 4 minutes.

Remove the tea bags.

Add the sugar while the tea is still warm and stir until dissolved.

Add the remaining 4 cups of water.

Pour the sweet tea into a gallon-sized pitcher or container

Add the lemonade and stir to combine.

Cover and store it in the refrigerator.
Nutrition
Calories:
154
kcal
|
Carbohydrates:
39
g
|
Fat:
0.04
g
|
Sodium:
12
mg
|
Potassium:
12
mg
|
Sugar:
38
g
|
Calcium:
4
mg
|
Iron:
0.01
mg