Red Robin Freckled Lemonade comes from the Red Robin restaurants are known for their tasty treats.  Unique menu items are their specialty, the special lemonade is no exception.  A tangy lemonade with strawberries that really hits the spot.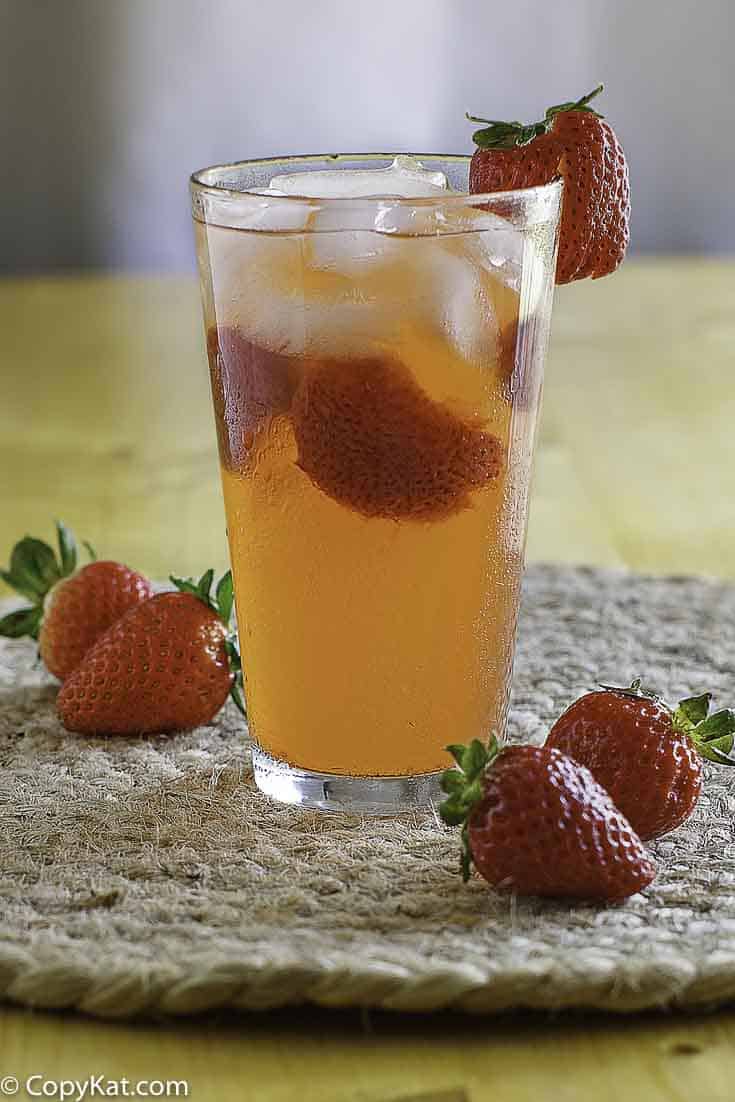 If you have never been to the Red Robin restaurant before you are missing out on a place that knows how to do a great burger. They serve up a variety of burgers, they have a delicious way of putting together unique combinations of flavors on their burgers. They also make some crispy french fries that are so good, and they give you a bottomless plate of these french fries. Red Robin has a really nice bar filled with more adult beverages and many family-friendly beverages so no one will be left out when you go here. One of my favorite drinks here is the Red Robin Freckled Lemonade.
I think when you go out for a meal one of the things that makes it special is getting to order items you don't normally order every day. For me, this often means special drinks and appetizers, here it is the Red Robin Freckled Lemonade. I love this lemonade because it is non-alcoholic. So often it is hard to find a drink that doesn't require any alcohol. So the whole family can enjoy this special freckled lemonade.
For the Red Robin Freckled Lemonade, I use store-bought lemonade(I really like Minute Maid brand), but you could use homemade lemonade if you like. I use frozen sliced strawberries, and if you want to be fancy you can also add a few chopped strawberries for garnish. One thing I can promise is that you can make this homemade for about 1/5 the price of when you order this one out. Why not make a whole picture of these and serve this up for a special meal at home.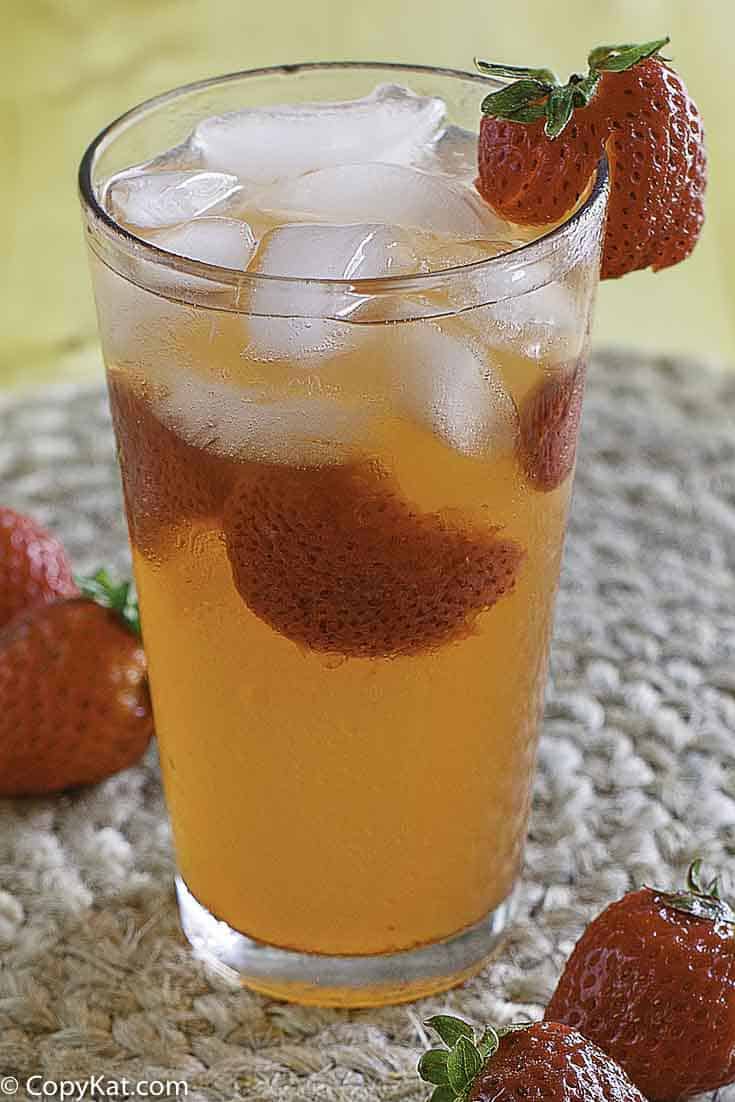 Love Lemon Flavor? Be sure to check out these lemon inspired recipes.
Chick-Fil-A Frosted Lemonade
Easy Lemon Bar Recipe
Lemon Cream Cheese Cookies
Lemon Meringue Pie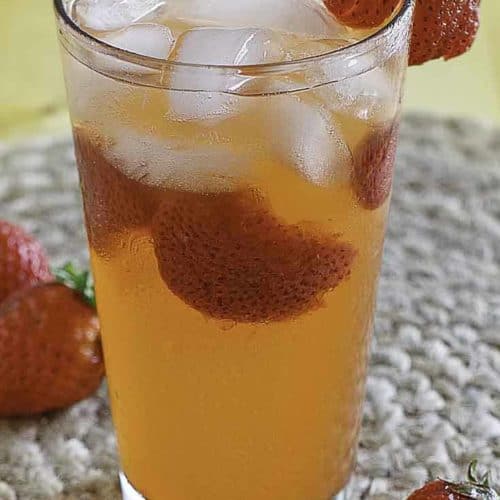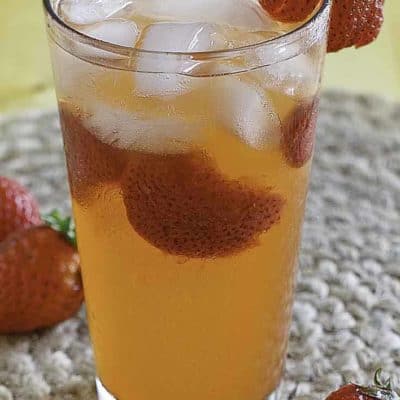 Ingredients
2

tablespoon

frozen strawberries with syrup

left melt

1 1/2

cups

Lemonaide

Minutemaid

Ice

fresh

strawberries

for garnish if desired.
Instructions
In a tall highball glass, place two tablespoons the strawberries and syrup into the bottom of a glass.  Add lemonade and stir the mixture together.  Fill the glass with ice.  Or you can use a shaker if you have one on hand and pour the lemonade and frozen strawberries into the glass, shake and pour over ice. Garnish with fresh strawberries if desired.
Nutrition
Calories:
290
kcal
|
Carbohydrates:
72
g
|
Protein:
0
g
|
Fat:
0
g
|
Saturated Fat:
0
g
|
Cholesterol:
0
mg
|
Sodium:
35
mg
|
Fiber:
0
g
|
Sugar:
61
g
|
Vitamin C:
3.5
mg
|
Iron:
0.2
mg