Subway Chicken Orchard Salad is a seasonal menu item at Subway. Last year, I found this wonderful chicken salad too late. I only had it once before it was taken off of the menu. So this year when this chicken salad that is packed with apples, celery, chicken, and cherry-infused cranberries was available, I made a beeline to Subway. This recipe isn't their secret anymore.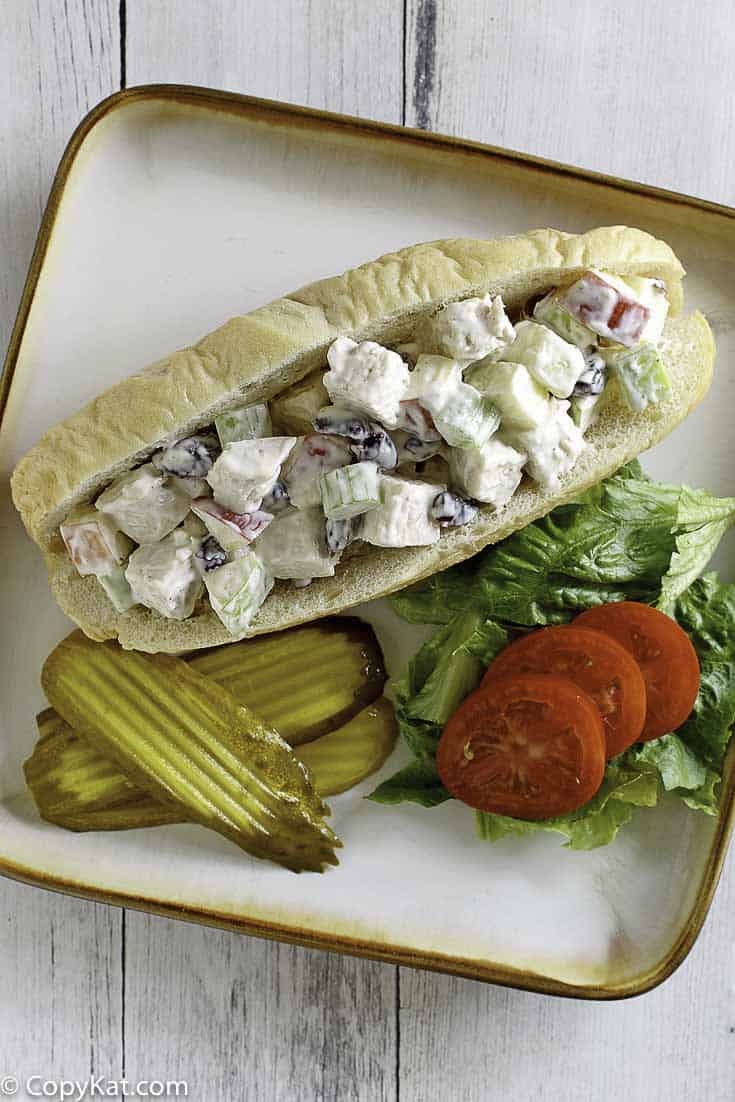 I took a couple of liberties with this orchard chicken salad recipe. They use only red apples, but I used one red, and one granny smith apple because I liked the flavor that the two apples gave.  I also choose to use the cherry juice infused craisins. I thought the cherry added a little extra sweet touch. If you don't have these available the regular ones will taste just as good.
This recipe is made with light mayonnaise so we go a little lighter than using regular mayonnaise. This recipe could be made with regular mayonnaise as well, but I think it may be a little too heavy.
Orchard chicken salad stays fresh in your refrigerator for several days. So you can make this before you are ready to use it to make a delicious sandwich.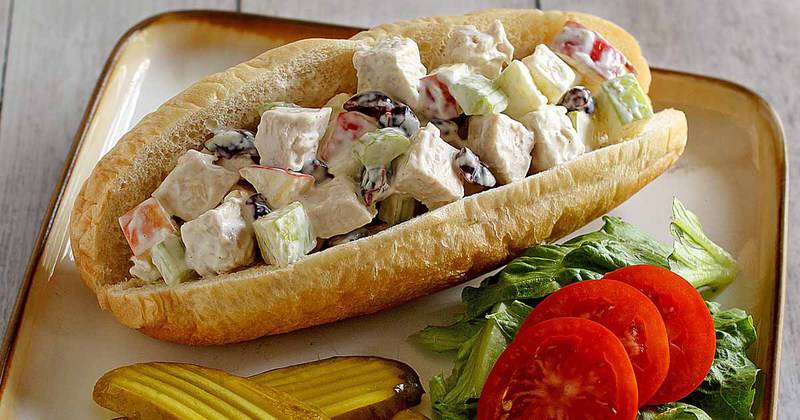 Love Chicken Salad? Be sure to try these chicken salad recipes
Chopped Chicken Salad
Jason's Deli chicken salad
Ming's Chicken Salad
Fruity Chicken Salad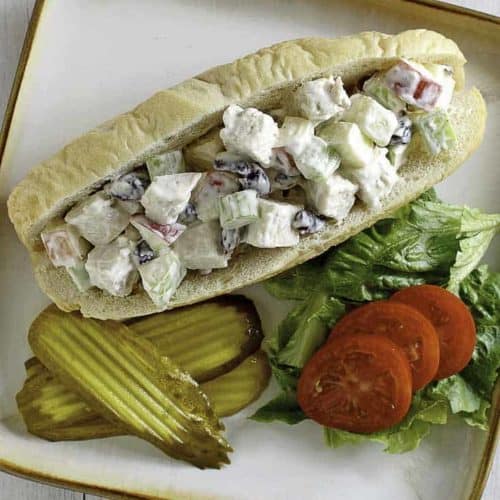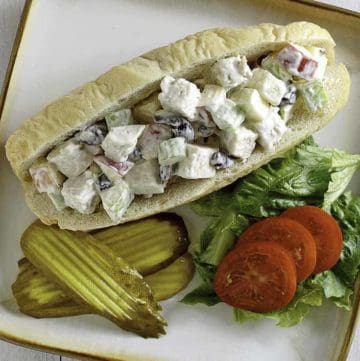 Ingredients
3

cups

cooked chicken breast

1

red apple

Honeycrisp works well

1

granny smith apple

1/2

cup

chopped celery

1/2

cup

cherry juice infused Craisins

1

cup

light mayonnaise

salt and pepper to taste
Instructions
Chop both apples into small cubes, and place into a bowl. Sprinkle over 1 tablespoon of lemon juice over apples, this will help them from turning brown. Add chopped chicken, chopped celery, and craisins. Mix well. Add 1 cup of light mayonnaise, and stir well. Depending on how the salad is coated, you may want to add an additional 1/2 cup of light mayonnaise. Season with salt and pepper. Allow flavors to marry in the refrigerator in a covered container for about an hour before serving. After making this recipe a few times, I added some toasted almond slivers to this salad, and thought the almond slivers added a really nice touch.
Nutrition
Calories:
402
kcal
|
Carbohydrates:
30
g
|
Protein:
33
g
|
Fat:
16
g
|
Saturated Fat:
3
g
|
Cholesterol:
98
mg
|
Sodium:
506
mg
|
Potassium:
416
mg
|
Fiber:
3
g
|
Sugar:
21
g
|
Vitamin A:
165
IU
|
Vitamin C:
4.5
mg
|
Calcium:
30
mg
|
Iron:
1.4
mg