Texas Roadhouse Roadkill is a delicious hamburger steak smothered in mushrooms, onions, and cheese. Save money and make it at home with this easy copycat recipe.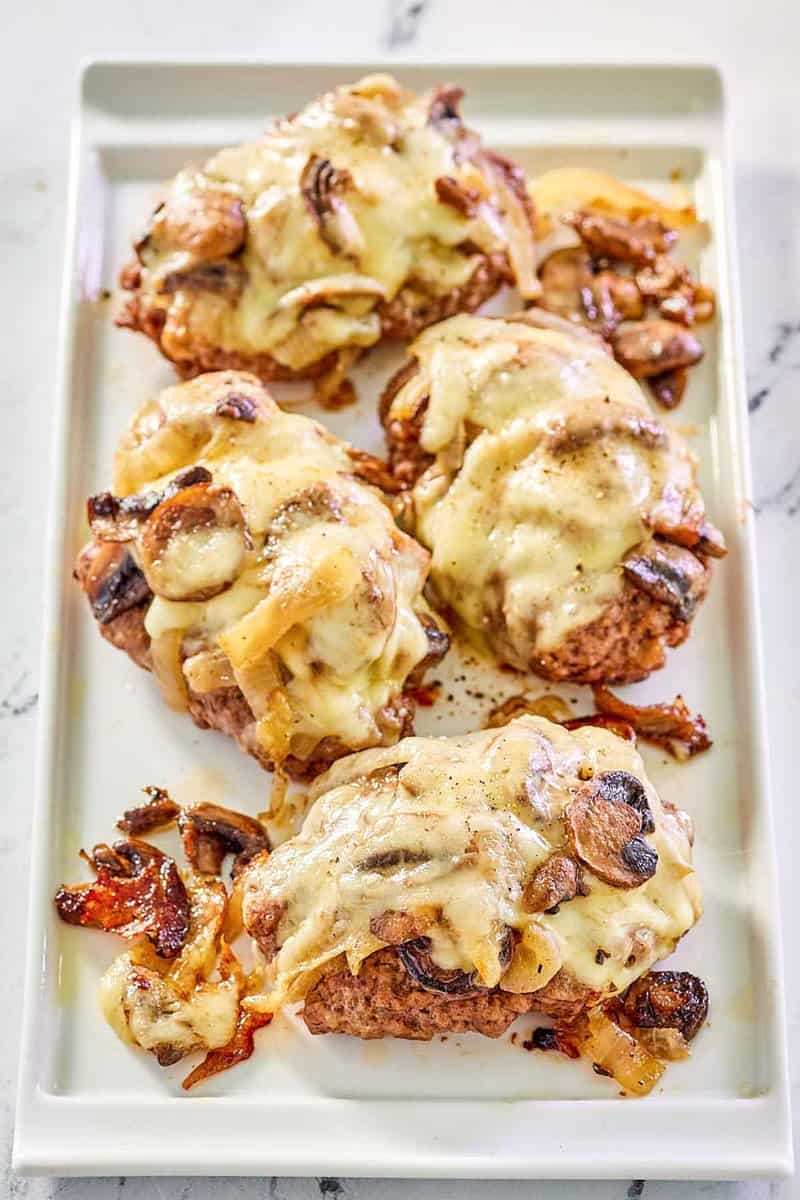 This post contains affiliate links. As an Amazon Associate, I earn from qualifying purchases.
What Makes the Texas Roadhouse Roadkill So Good?
A perfectly seasoned hamburger steak piled high with onions, mushrooms, and gooey Monterrey Jack cheese? Yes, please!
The Texas Roadhouse's famous Texas Roadkill may have an unappealing name, but it is one of the restaurant's most popular items because it's just so gosh-darn delicious. Try making Texas Roadkill in the comfort of your home with this copycat recipe.
Why This Is the Texas Roadhouse Roadkill Recipe You Must Try
Many other online recipes for Texas Roadhouse Roadkill miss the boat entirely when reproducing the texture of the original dish. That's because those recipes contain eggs. The eggs give the patties an almost meatloaf-like mouthfeel which is not what you want here.
This version uses just well-seasoned ground chuck with no fillers for a meatier beef patty that can easily stand out from the toppings.
If you enjoy chopped steak or burgers smothered with cheese, onions, and mushrooms, this dish is for you!
Ingredients For This Texas Roadhouse Favorite Recipe
For this Texas Roadhouse recipe, you'll need a few basic ingredients:
Ground chuck
Worcestershire sauce
Seasoned salt
Ground black pepper
Unsalted butter
Button mushrooms
White onion
Monterey Jack cheese, shredded
Seasoned salt is table salt with dried herbs and other spices. Lawry's seasoning is a famous brand, but you can use your favorite for this recipe.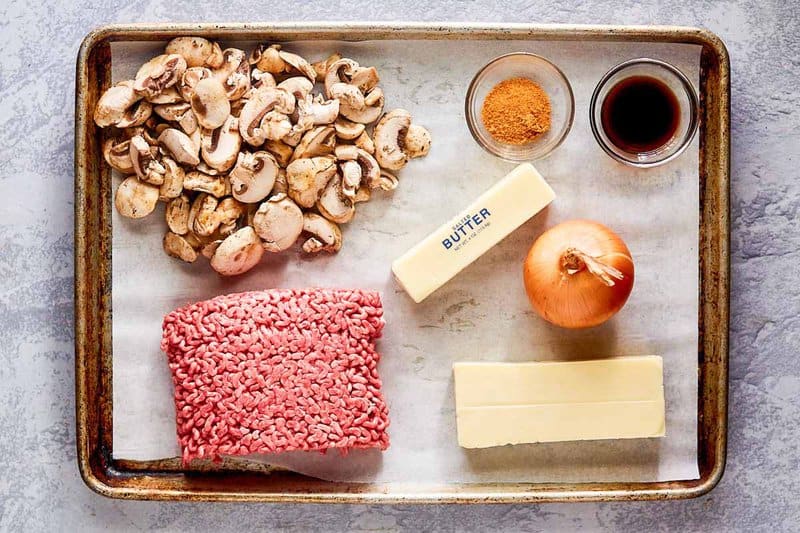 How To Make Texas Roadhouse Roadkill
Here are the simple steps for making this tasty roadkill recipe:
To form the beef patties:
Whisk together the Worcestershire sauce, seasoned salt, and ground black pepper in a large mixing bowl,
Add the ground chuck and use your fingertips to mix in the seasonings lightly.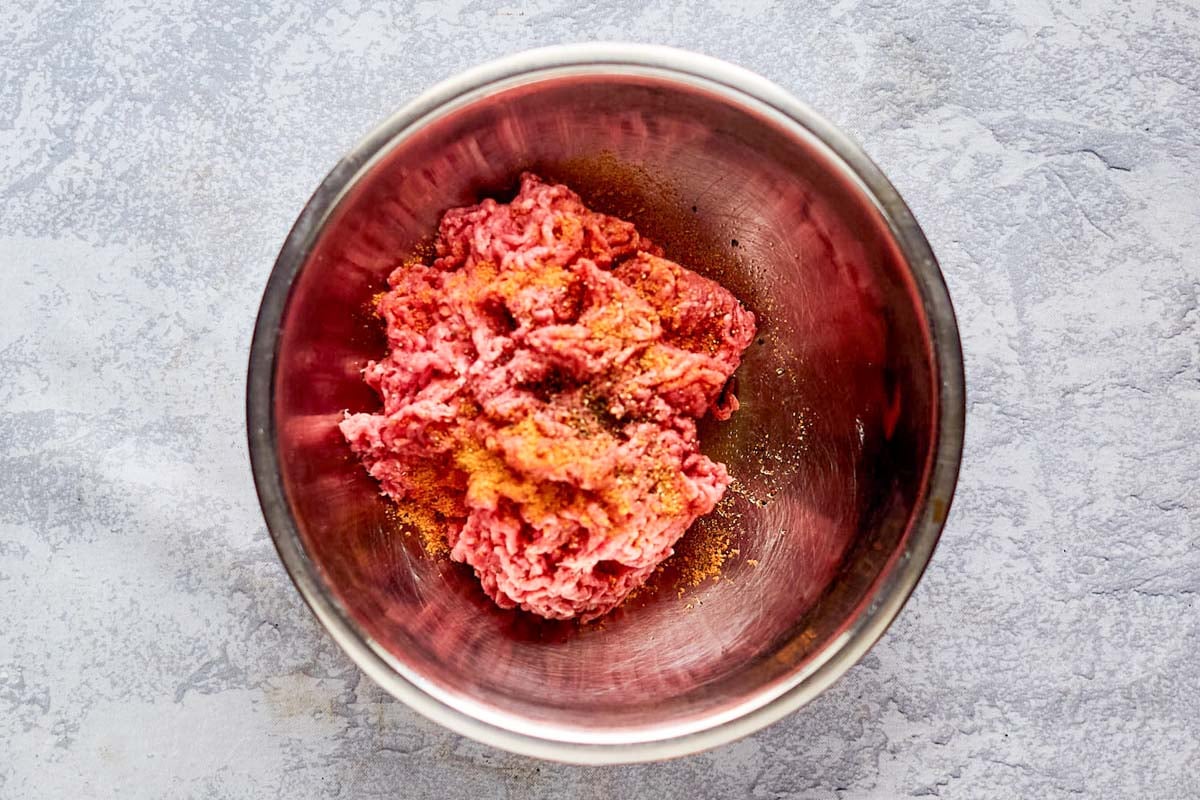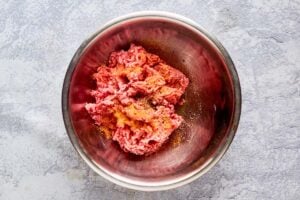 Divide the meat mixture into four equal parts and form each portion into a flat oval about half an inch thick.
Place the formed beef patties on a plate and cover the plate with plastic wrap. You can do this a few hours ahead of time and store the patties in the fridge until cooking.
To cook the vegetables:
Heat a heavy pan over medium-low heat.
While the pan is heating up, cut the white onions into quarter-inch slices.
Add some butter to the pan. Once the butter melts, put the sliced white onions into the pan and add a generous pinch of salt.
Give the white onions a good stir, and cook for 4 to 5 minutes.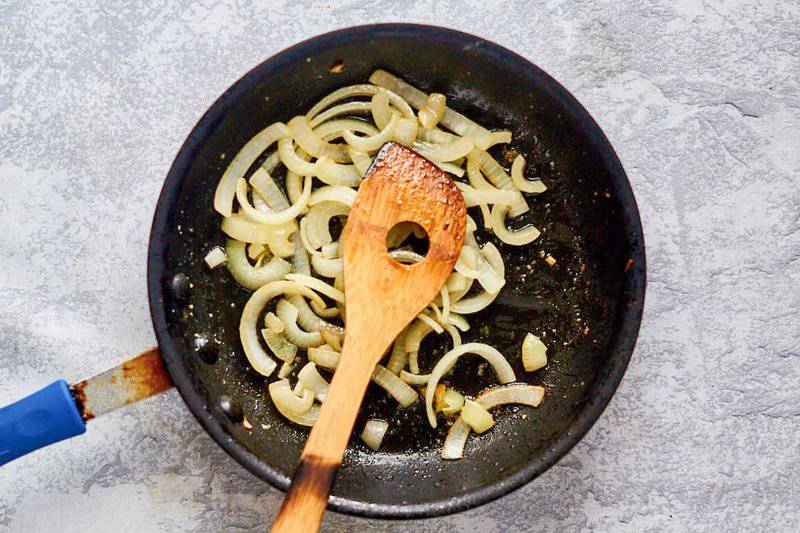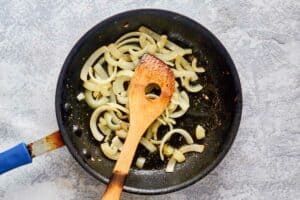 While the white onions are cooking, slice the mushrooms into eighth-inch slices.
Add the sliced mushrooms to the pan and cook until nicely browned.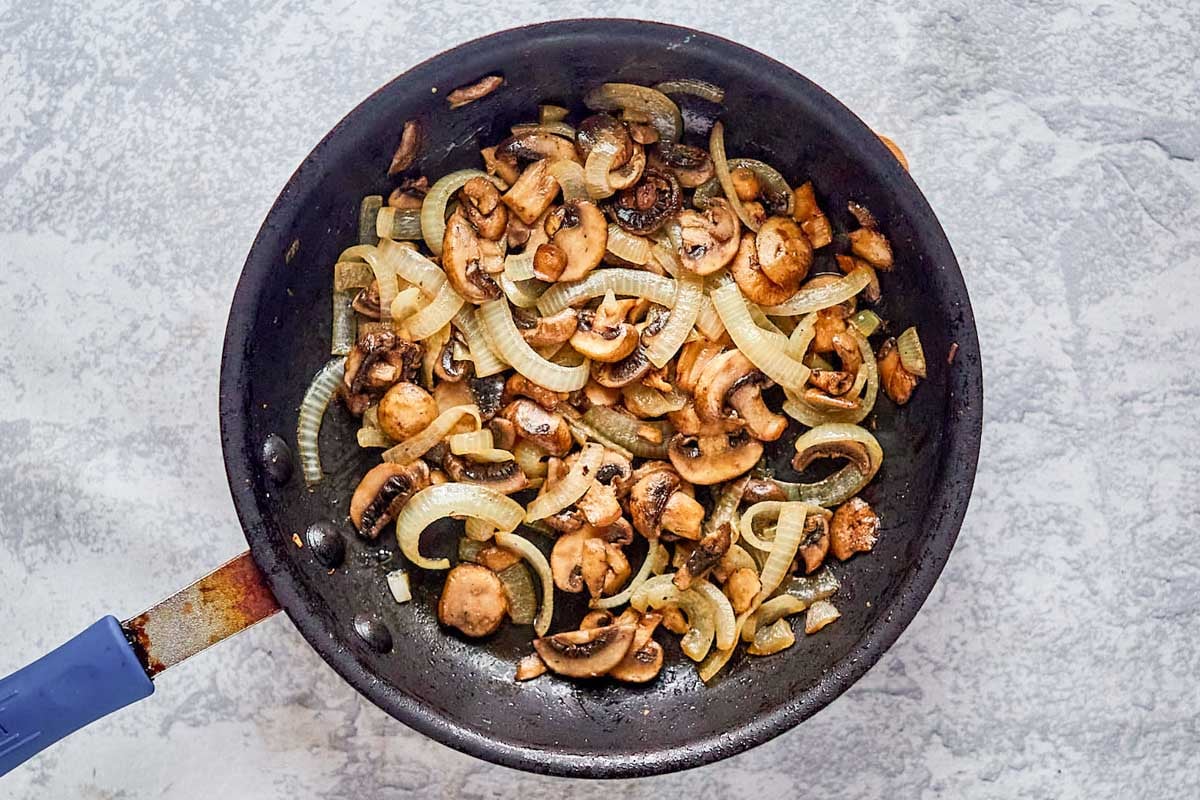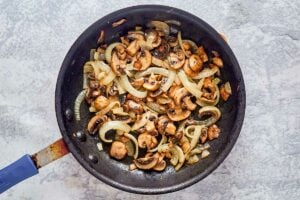 Remove the vegetables from the pan and set aside. Cover with aluminum foil to keep warm.
To finish preparing the dish:
Heat a large, heavy-bottomed skillet, frying pan, or griddle over medium heat. Cast iron is ideal, but stainless steel will also work.
When the cooking surface is hot, cook the beef patties depending on how you like your hamburgers. If you prefer your hamburgers medium, cook the first side for 4 to 5 minutes on the first side and about 2 minutes on the second side. Adjust the cooking times to suit your preference.
Top the beef patty with shredded or a slice of Monterey Jack cheese. Then add the sauteed onions and mushroom mixture. Continue to cook until the cheese melts, about two minutes.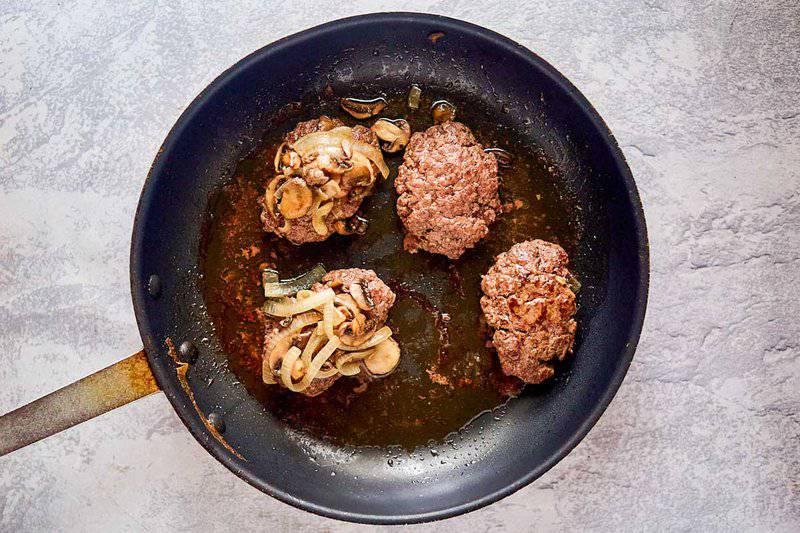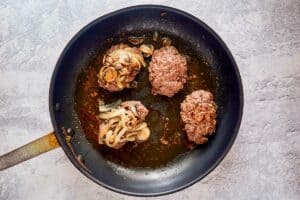 Serve immediately.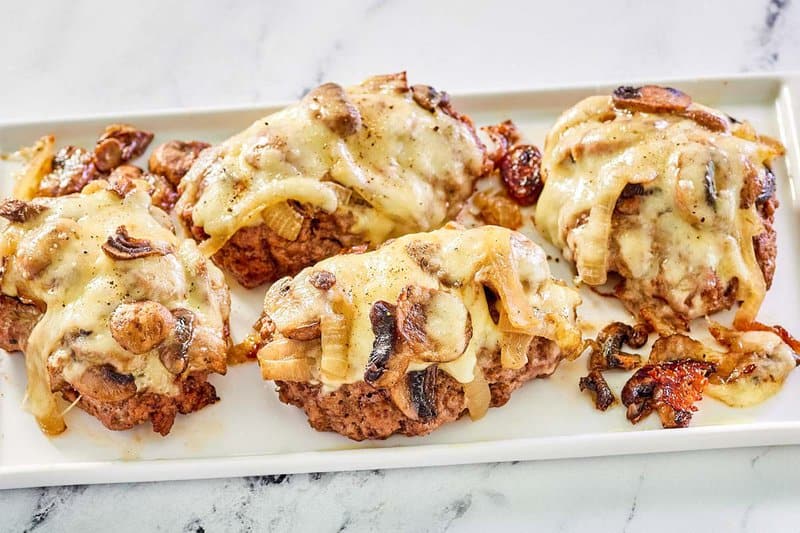 What To Serve With Smothered Hamburger Steak
At the Texas Roadhouse, an order of Texas Roadkill comes with several of the restaurant's famous side dishes, including green beans and fresh-baked bread rolls with sweet cinnamon butter.
But feel free to enjoy any of your favorite steak sides such as french fries, a twice-baked potato, and corn on the cob.
Make Ahead
You can cook the vegetables a couple of days in advance and refrigerate them in an airtight container.
Formed but uncooked beef patties will last up to three days in the fridge in a covered container.
How To Store The Leftovers
Put any extra cooked Roadkills on a plate and cover the top with plastic wrap. Place the covered leftovers in the fridge and consume them within 24 hours.
What's the Best Way to Reheat Leftover Hamburger Steak?
To reheat a Texas Roadkill:
Preheat the oven to 350°F.
Take the Texas Roadkill out of the fridge and allow it to come up to room temperature on the counter.
Place the patty on a cooking sheet and cover it with aluminum foil.
Reheat for about 15 minutes or until hot.
Serve. Throw away any uneaten reheated leftovers.
What Type of Ground Beef Should You Use for Best Results?
For the best results, use an 80/20 mixture of very coarsely ground chuck.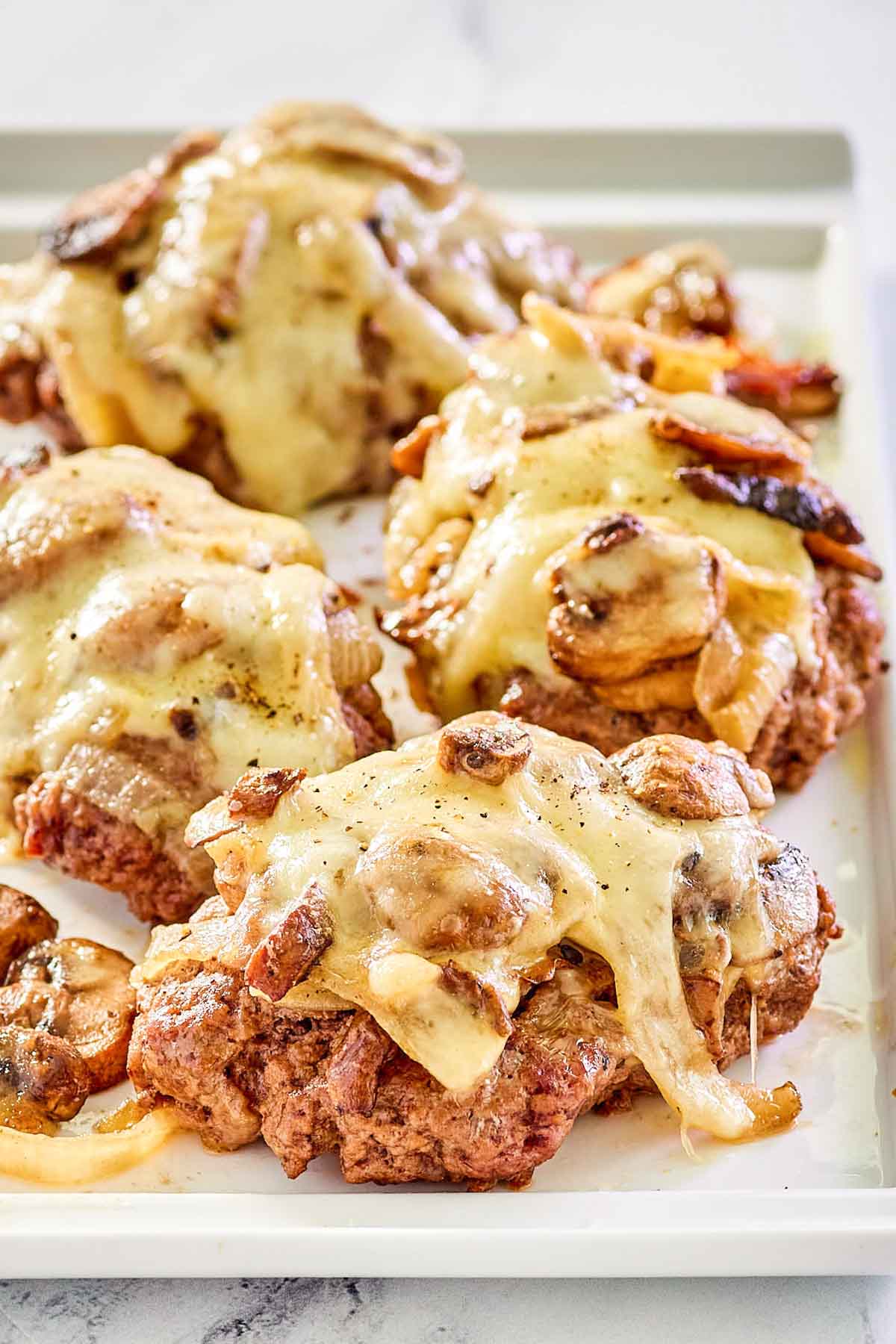 Favorite Steakhouse Recipes
Popular Comfort Food Recipes
Check out more of my easy ground beef recipes and the best copycat restaurant recipes on CopyKat!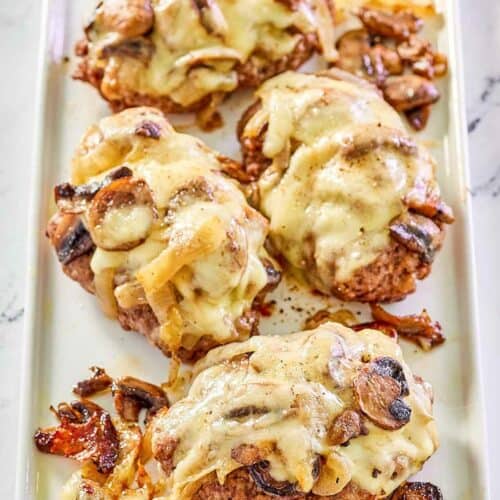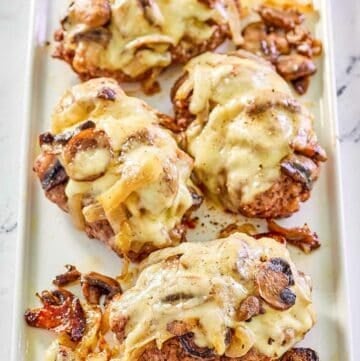 Ingredients
2

pounds

ground chuck

2

teaspoons

Worcestershire sauce

1

teaspoon

seasoned salt

like Lawry's

1/2

teaspoon

ground black pepper

1

tablespoon

butter

1

medium

onion

cut into 1/4-inch slices

salt

1/2

pound

sliced button mushrooms

1/4

pound

shredded Monterey Jack cheese
Instructions
In a medium-sized bowl, combine the ground chuck, Worcestershire sauce, seasoned salt, and ground black pepper and mix until well blended.

Shape mixture into 4 oblong portions about 1/2 inch thick.

Place the butter in a medium-sized skillet over medium-low heat. Place the sliced onions in the pan along with a two-finger pinch of salt. Sauté for 3 to 4 minutes, stirring occasionally.

Add the mushrooms to the skillet and sauté for another 3 to 4 minutes, or until the mushrooms begin to brown. Turn off the heat.

Heat a large cast-iron or stainless-steel skillet over medium heat. Place the seasoned burger patties in the skillet. Cook for 4 to 5 minutes, flip, and cook for another 3 to 4 minutes.

Top with the onions, mushrooms, and Monterey Jack cheese. Turn off the stove and serve when the cheese has melted.
Nutrition
Calories:
746
kcal
|
Carbohydrates:
5
g
|
Protein:
48
g
|
Fat:
58
g
|
Saturated Fat:
26
g
|
Polyunsaturated Fat:
2
g
|
Monounsaturated Fat:
23
g
|
Trans Fat:
3
g
|
Cholesterol:
198
mg
|
Sodium:
980
mg
|
Potassium:
884
mg
|
Fiber:
1
g
|
Sugar:
3
g
|
Vitamin A:
353
IU
|
Vitamin C:
4
mg
|
Calcium:
266
mg
|
Iron:
5
mg