So we know that peanut oil from peanuts, corn oil comes from corn, sunflower oil well comes from sunflower seeds. So does salad oil come from salads? Well, I must say it does not come from salads at all. In fact, salad oil can mean many different types of oils.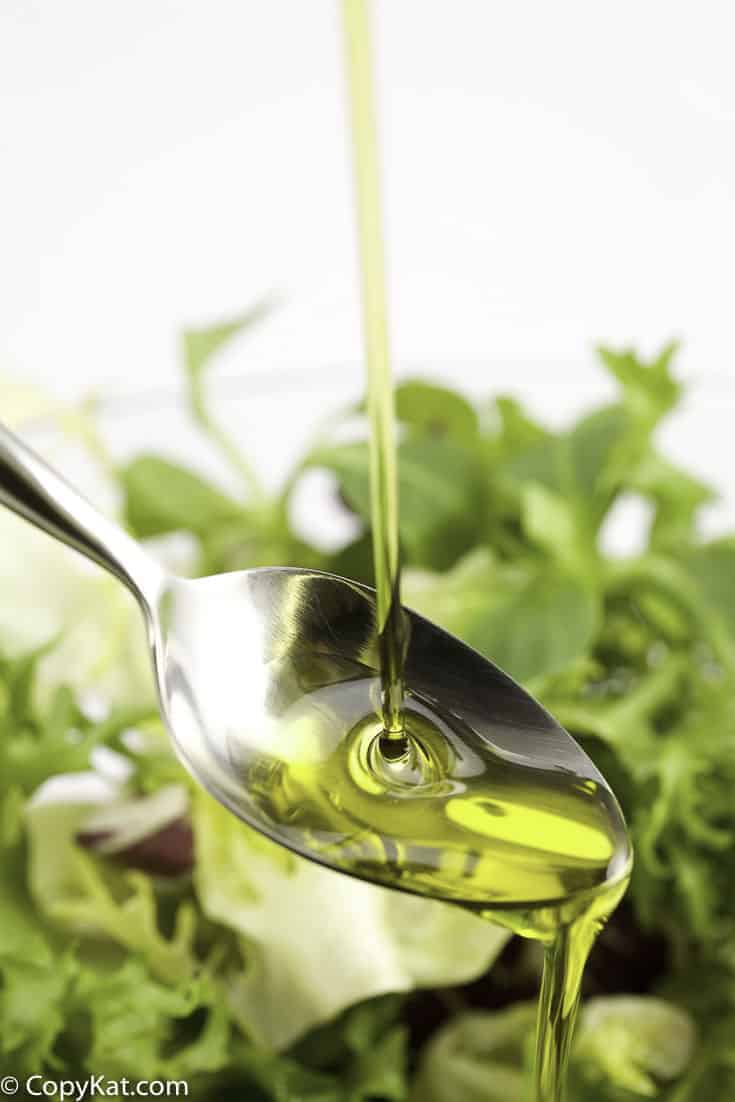 Recipes used to call salad oil
Salad oil is a generic term referring to a variety of oil that you can use for a recipe. Many recipes written years ago often refer to salad oil. Lots of recipes in my grandmother's recipe archives all call for this type of oil.
Salad oil is another term for light tasting vegetable oil. You can use oils like vegetable, canola, corn, peanut, or other light flavored oils. You will want to stay away from oils that give a lot of flavor to a dish.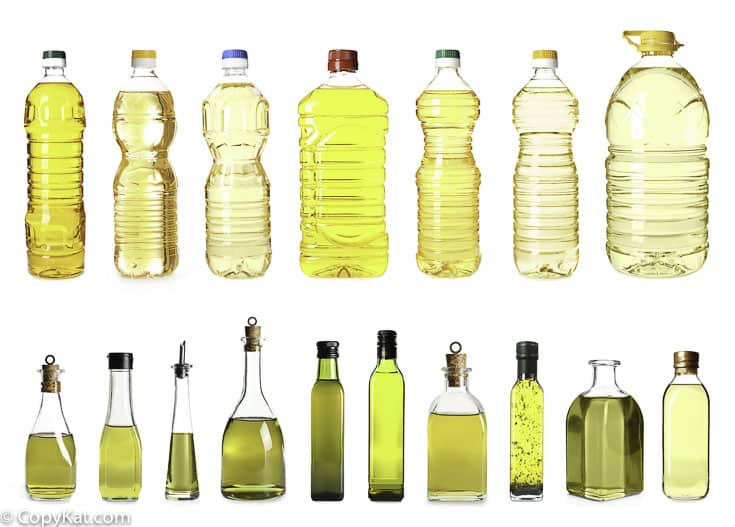 Oils that are poor substitutes
You might be inclined to think that an extra virgin olive oil would be perfect, but it is not a good choice because an oil like an extra virgin olive oil has a lot of extra flavors. An oil like a nut oil would also be a poor choice because they also impart a flavor that will not allow the recipe's flavors to shine through.
So when you see a recipe with this type of oil listed in there, be sure to pick something very neutral that will not give any additional flavors. Again, shoot for an oil that has no flavor.
Recipes designed for Salad oil
Get Answers to These Ingredient Questions
Be sure to check out more of my easy copycat recipes and homemade salads and dressings.