Do you love fresh fruit pies? If you can't make a decision on which one to try, try the Fruit of the Forest Pie. This homemade pie is made with all sorts of fresh berries and apples. This way, you don't have to make a decision. You can enjoy apples, strawberries, blackberries, and more all in one pie!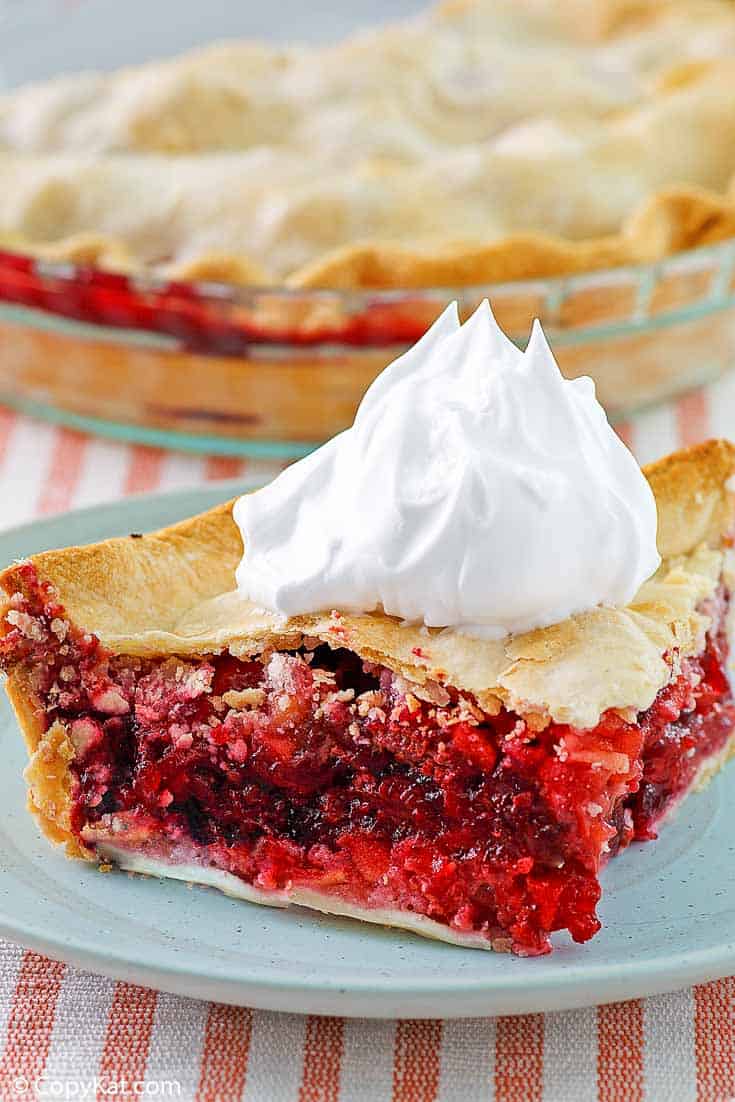 The Best Mixed Berry Pie
Sure you can enjoy an apple pie or a cherry pie. The best way to really indulge your sweet tooth is with a mixed berry pie. All of the textures and different sweet notes all hit your senses at once. It's a culinary dream!
When we first tasted the Fruit of the Forest Pie, we knew we had to recreate it at home. This homemade mixed berry pie is the result of a few different versions. It has the perfect balance of sweetness with tartness and a nice flaky crust.
Fruit of the Forest Pie is an easy dessert that's perfect for any occasion. You can make it any time of the year with fresh or frozen fruit. This recipe uses semi-homemade ingredients that you can find year-round. Don't wait until a holiday to make this pie. Enjoy it today!
Recipe Ingredients
Wondering what's in Fruit of the Forest Pie? Here's a list of what you need to make this mixed berry pie:
Apples
Strawberries
Blackberries
Raspberries
Rhubarb
Sugar
Cornstarch
Pie Crust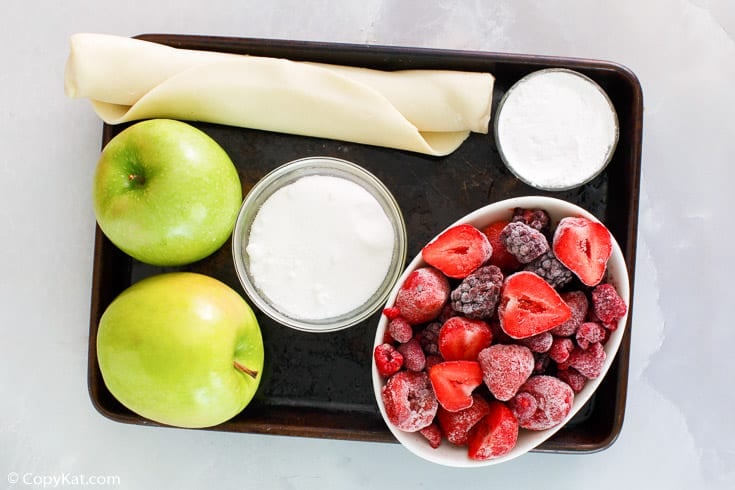 How To Make Fruit of the Forest Pie
If you have always wanted to make a homemade pie but didn't know where to start, try this recipe. It's so easy and turns out perfect every time.
Just look at how easy it is!
Chop up the fruit and mix it with the sugar and cornstarch. What you want to see is a filling that looks like this: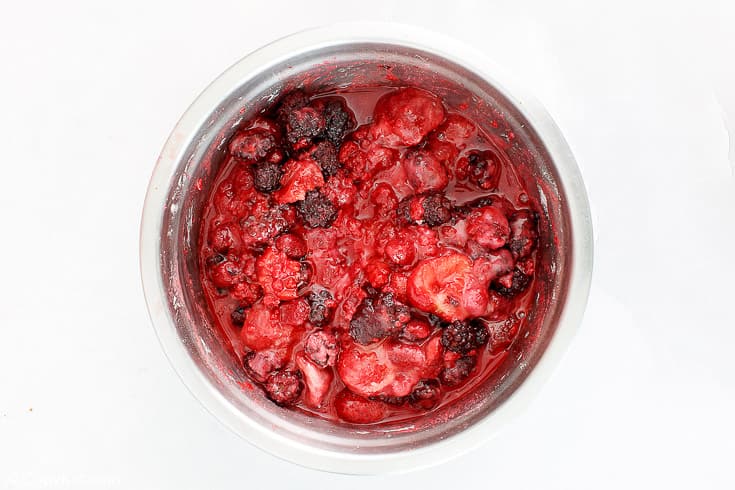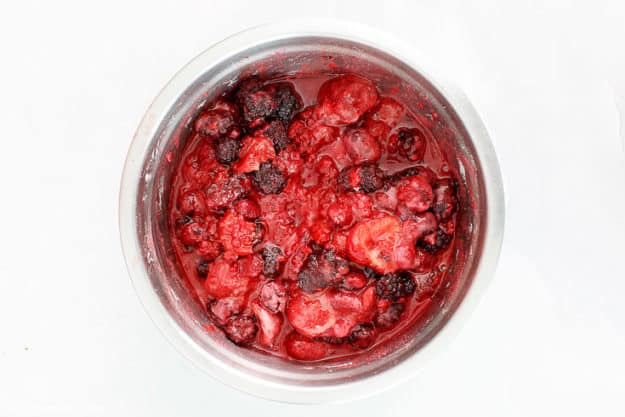 Gently lay the crust in the pie plate. I really like using refrigerated or frozen pie crusts. They save me so much time. Let it thaw completely and gently lay it in your pie plate. If your pie crust is still too cold it could crack and break.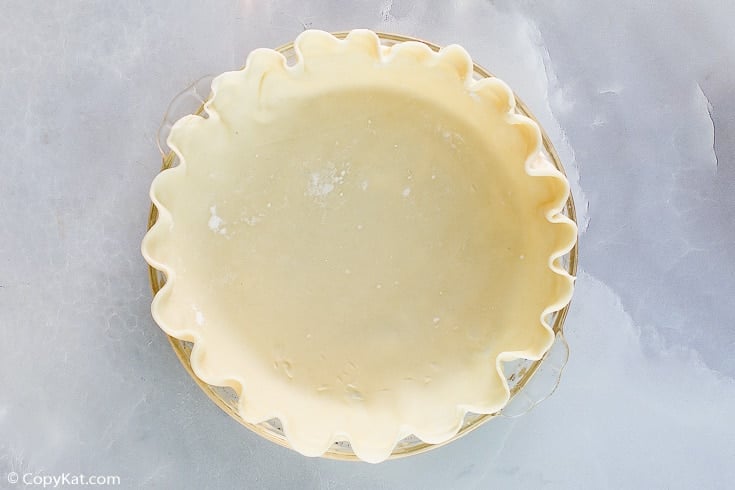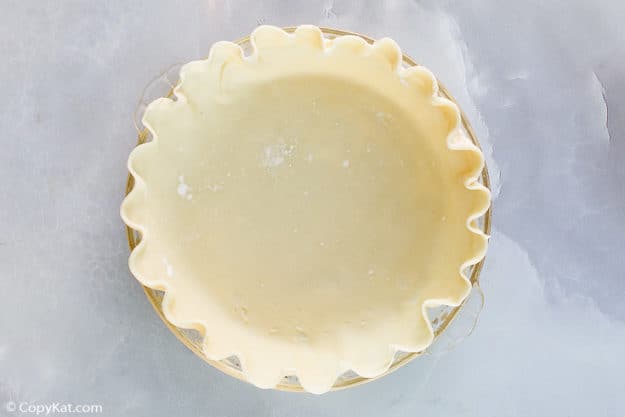 Fill the crust with your mixed berry mixture. Just be careful not to overfill with too much of the berry mixture. If you do, you might not have enough pie crust to completely cover it on the top.
Top with another pie crust. Seal the edges.
Bake until golden and done.
That's it! Let it cool then slice and serve with whipped cream.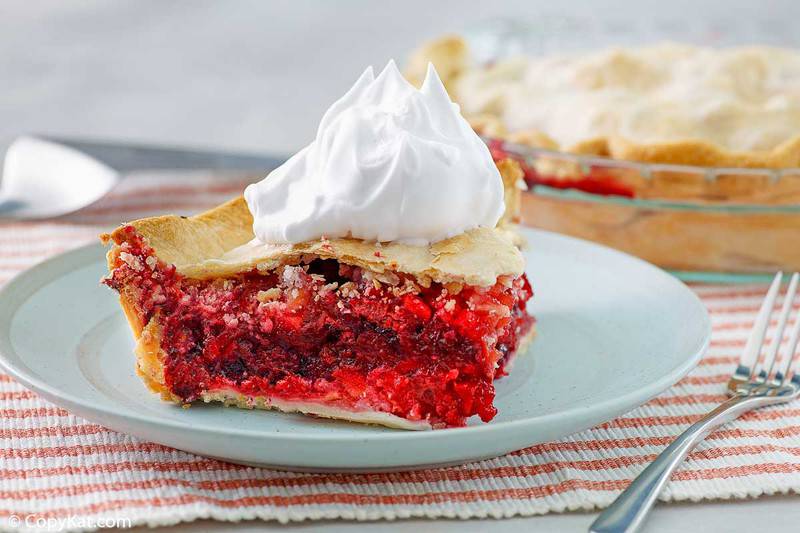 How do you make fruit pie filling from scratch?
You need three basic ingredients: fruit, sugar, and cornstarch. Many fruit pies are also made with lemon juice or vinegar. Beyond that are optional flavorings such as cinnamon or vanilla.
Some fruit has to be cut into pieces, like apples and peaches. Then all you have to do is mix together the ingredients and you have a homemade fruit pie filling.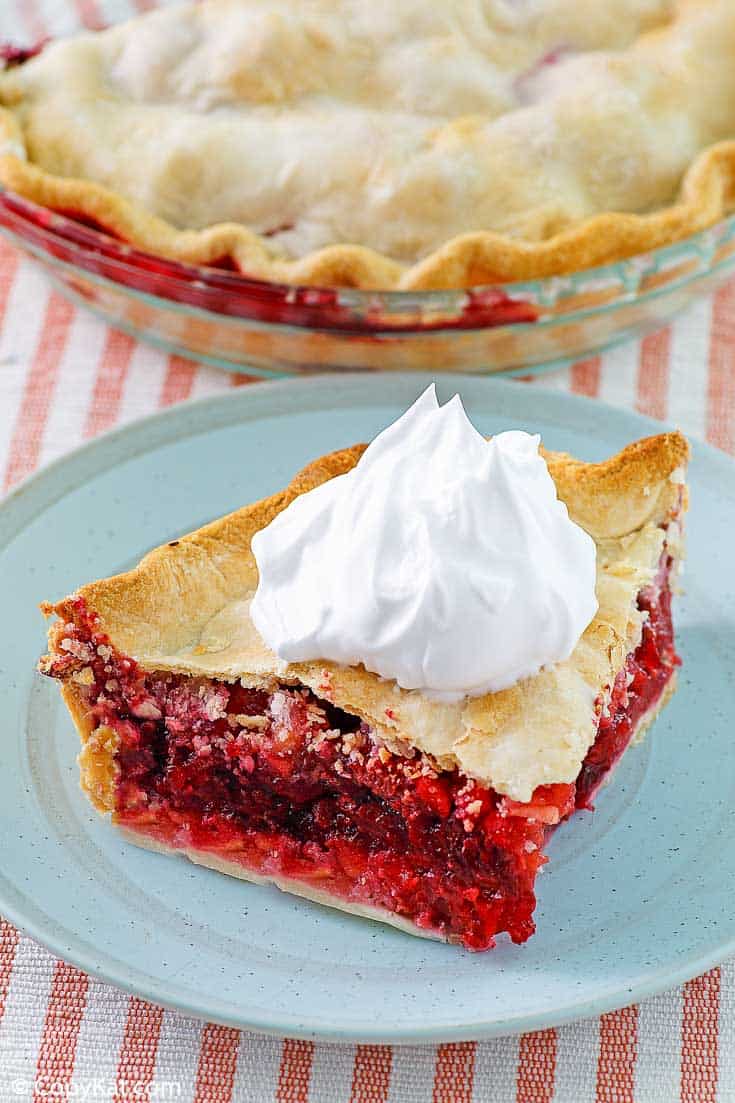 Love pie? Try these recipes!
More Fruit Recipes
Be sure to check out all of our tasty dessert recipes and family favorite recipes.
Thanks to Arne Sandness for sharing this recipe.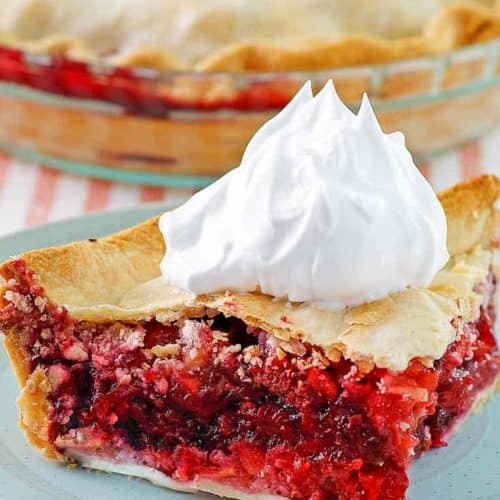 Ingredients
1

cup

sugar

6

tablespoons

cornstarch

5

large

baking apples peeled

cored and thinly sliced

16

ounces

bag fresh or frozen unsweetened halved strawberries, drained

16

ounces

bag fresh or frozen red raspberries, drained

16

ounces

bag fresh or frozen blackberries, drained

16

ounces

bag fresh or frozen rhubarb, drained

2

recipe

double pie crust
Instructions
In a large mixing bowl, stir together sugar and cornstarch (or tapioca). Add fruit; gently tossing until berries are coated. When using frozen fruit allow fruit mixture to stand for 15 to 30 minutes or until fruit is thawed. Line a 9-inch pie plate with half of the pastry.

Stir berry mixture, and transfer half to the crust-lined pie plate. Top with second crust, seal and crimp the edge. Repeat with second pie. To prevent over-browning, cover the edge of the pie with foil. Bake at 375 degrees F (190 degrees C) for 25 minutes when using fresh fruit, 50 minutes for frozen fruit. Remove foil. Bake for an additional 20 to 30 minutes, or until the top is golden. Cool on a wire rack.
Nutrition
Calories:
504
kcal
|
Carbohydrates:
93
g
|
Protein:
5
g
|
Fat:
14
g
|
Saturated Fat:
4
g
|
Cholesterol:
0
mg
|
Sodium:
210
mg
|
Potassium:
625
mg
|
Fiber:
13
g
|
Sugar:
48
g
|
Vitamin A:
280
IU
|
Vitamin C:
71
mg
|
Calcium:
106
mg
|
Iron:
2.6
mg