Fruity Rum drinks are perfect for a hot summer day or anytime you want to enjoy a delicious sweet rum cocktail. You'll find cocktails with white rum, dark rum, coconut rum, spiced rum, and more. Some are blended and others are on the rocks.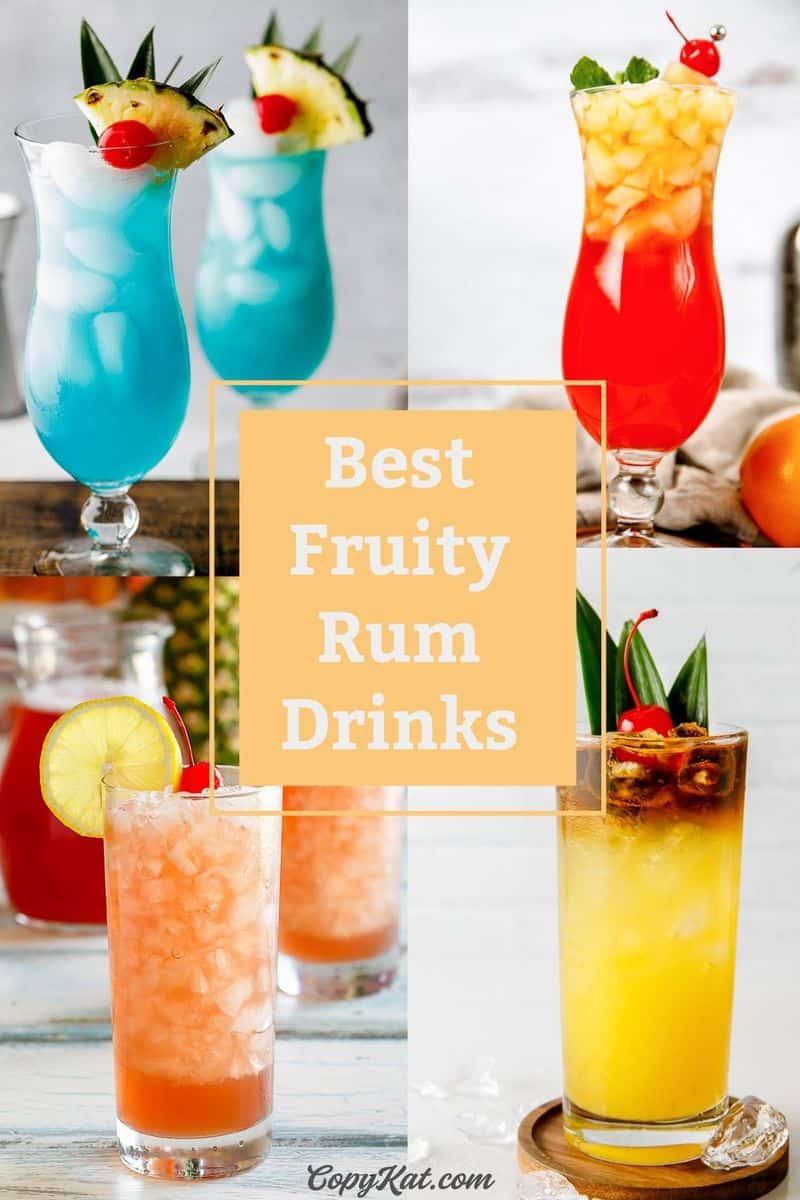 Fruity Mixed Drinks with Rum
When you imagine the perfect cocktail for sipping in the shade of a beach umbrella or cooling you off while lounging poolside, it probably has rum in it. Rum, sun, and fun just naturally go together like lime and coconut, and it's a must-have alcohol for your summer bar setup.
You don't have to blow your entire holiday budget when stocking up on rum to make these fruity alcoholic drinks. Most of the following fruity drinks have so much going on that a fine rum's subtleties would be lost. Instead, choose a good-value rum, and keep the party going all summer long.
Best Rum for Cocktails
The recipes for these fruity drinks with rum, call for both dark and light rum varieties. It is a good idea to have at least one of each kind of rum so you can mix up your favorite fruity drinks.
White Rum Brands
Some of the white rums worth stocking up on include:
Bacardi Superior. This is the go-to light rum of most people for a reason. Bacardi Superior is easy on your pocket as well as being very drinkable. If you can buy one bottle of rum for your bar, make it this one for its versatility and taste.
Havana Club Añejo Blanco. After spending a bit of time in a cask, Havana Club Añejo Blanco has a little more character than other white rums. The slight oakiness of this rum works wonders when combined with citrus flavors.
Plantation 3 Stars White Rum. A little more expensive than the other white rums on this list. However, its distinct brown sugar and tropical fruit flavors are well worth the bump in price. Try this rum in simple three-ingredient drinks like a daiquiri or Nantucket.
Dark Rum Brands
Are you whipping up a drink with dark rum? Then try these bottles for extraordinary flavor:
Goslings Black Seal. A longtime favorite of bartenders and drinkers, Goslings Black Seal has been around since the 1800s and has become the go-to dark rum for many. It is an excellent choice with its hint of spice and ample smoothness.
Cruzan Aged Dark Rum. One of the best values when it comes to dark rum. Cruzan Aged Dark Rum is aged up to four years in oak casks, giving it a smoothness that is hard to find at this price point. It has hints of molasses and vanilla but is in no way overpowering.
Hamilton Overproof Rum. At 151 proof (75.5 percent alcohol content), you shouldn't be drinking Hamilton Overproof Rum straight. But when used in moderation, its creamy vanilla and intense banana flavors add a lot of character to fruit cocktails.
Fruity Rum Cocktail Recipes
Don't confuse these fruity cocktails with those overly sugary versions you find in the slush machines at your local chain restaurant bar. This list of good fruity mixed drinks is the real deal! Learn how to make your favorite or perhaps find a new rum-based cocktail.
Bahama Mama
Made with three different rums, fruit juices, and coffee liquor, this Bahama Mama cocktail is a flavorful and refreshing drink.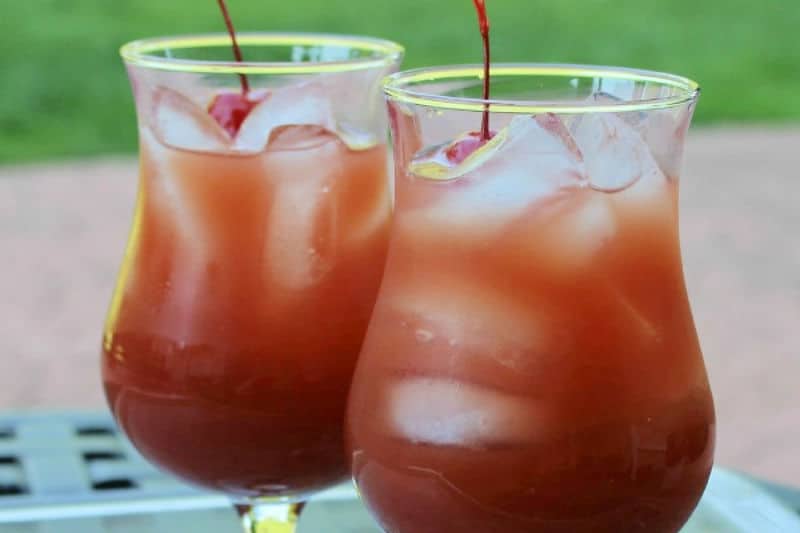 Get the Bahama Mama recipe from Ann's Entitled Life.
Blue Hawaiian
Olive Garden's Blue Hawaiian drink is a colorful and delicious mixture of rum, blue curacao, and pineapple juice.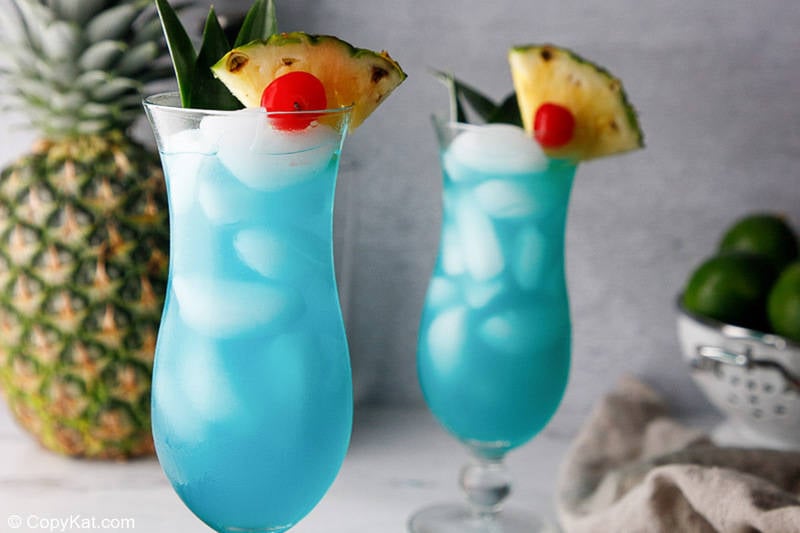 Get the Olive Garden Blue Hawaiian drink recipe.
Blood Orange Mojito
A gorgeous and delicious twist to a Cuban mojito. Blood orange adds flavor and vibrance to this cocktail with rum and mint.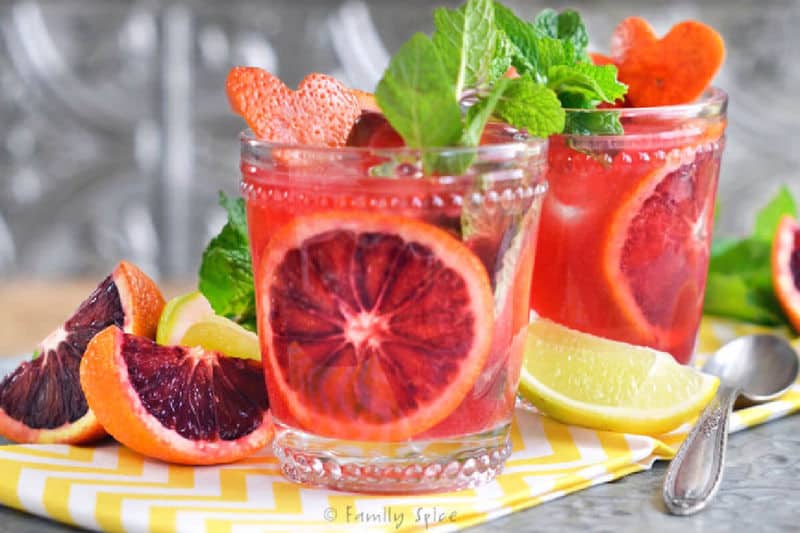 Get the Blood Orange Mojito recipe from Family Spice.
Carribbean Rum Punch
Light rum, dark rum, Triple Sec, pineapple juice, sour mix, and grenadine make this Caribbean Rum Punch a tasty tropical cocktail to sip on while lounging around the pool.
Get the Caribbean Rum Punch recipe from The Kitchen Is My Playground.
Chang Mai Tai
PF Chang's packs a wallop with three types of rum, orange curacao, and almond syrup in this fruity cocktail with a nutty accent.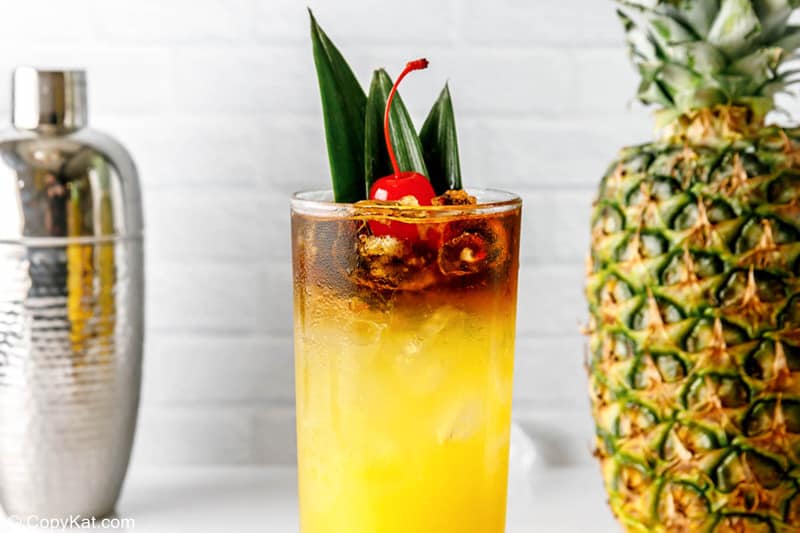 Get the PF Chang's Mai Tai recipe.
Christmas Punch
Brighten the holidays with a festive and flavorful Christmas Punch. Cranberries, apples, citrus fruit, and rum will bring much cheer to a celebration.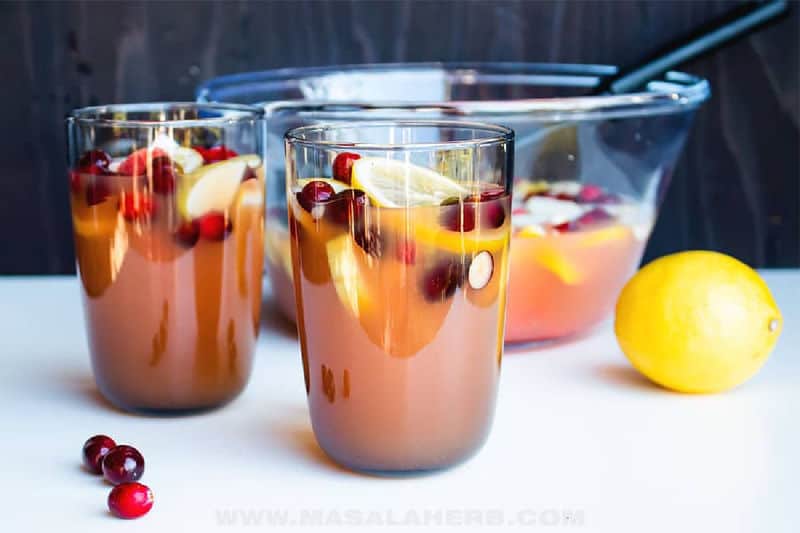 Get the Christmas Punch recipe from Masala Herb.
Dole Whip with Rum Float
Perfect for a hot summer day. This creamy frozen pineapple drink is topped with spiced rum.
Get the Dole Whip Float recipe.
Island Rum Punch
Taste the tropics with this delightful cocktail made with Captain Morgan spiced rum, Myers rum, amaretto, passion fruit, and grenadine.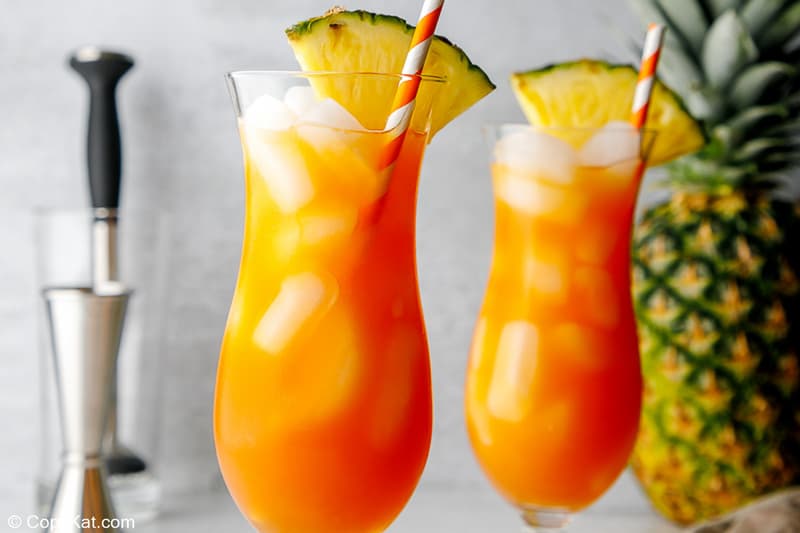 Get the TGI Friday's Captain Morgan Island Rum Punch Cocktail recipe.
Italian Rum Punch
Olive Garden's Rum Punch has the right blend of smooth rum, nutty amaretto, and strawberry-passion fruit flavors.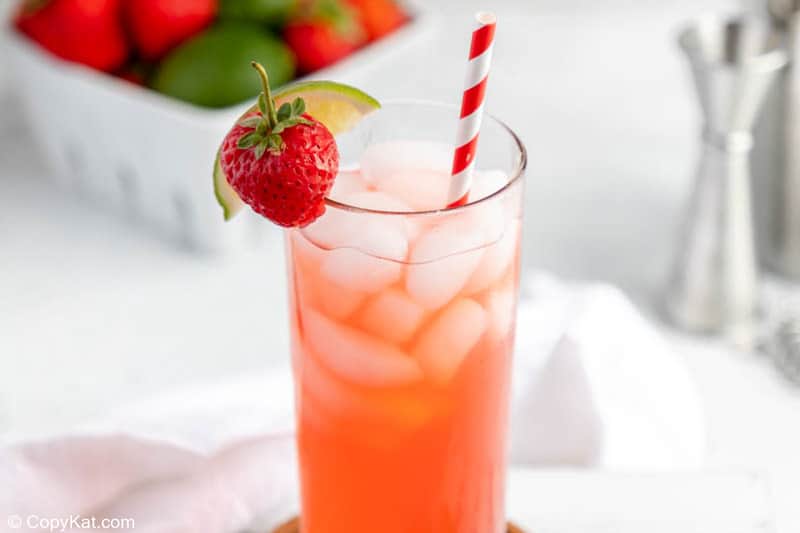 Get the Olive Garden Italian Rum Punch recipe.
Jamacian Rum Punch
A delicious tropical cocktail with rum, pineapple and orange juices, grenadine, and a touch of lime.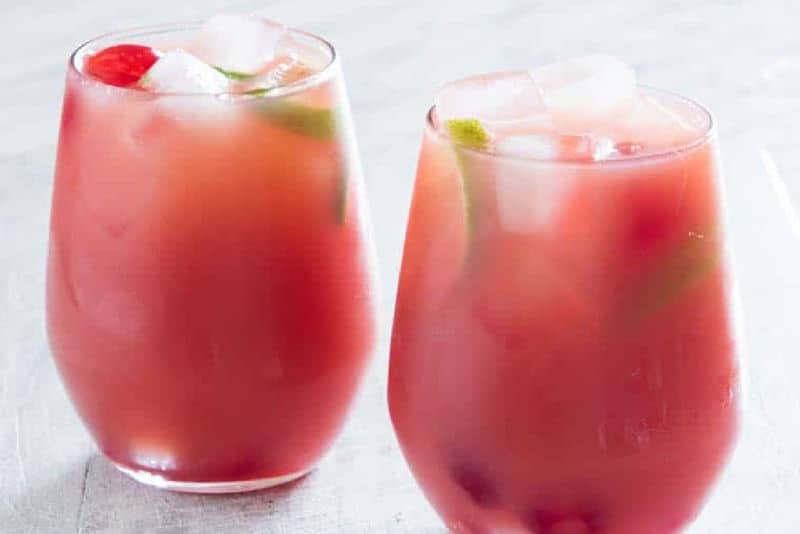 Get the Jamaican Rum Punch recipe from Recipes From A Pantry.
Mai Tai with Rum Float
A unique take on the classic cocktail. Grenadine and a float of dark rum make this Mai Tai special.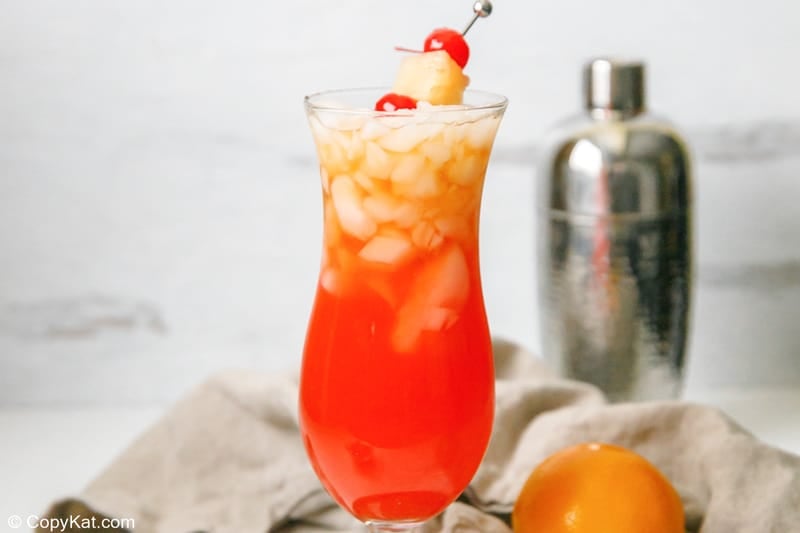 Get the Red Lobster Mai Tai recipe.
Malibu Bay Breeze
Malibu Bay Breeze is a visually stunning layered cocktail. It is the perfect balance of sweet and tart flavors that will remind you of summertime.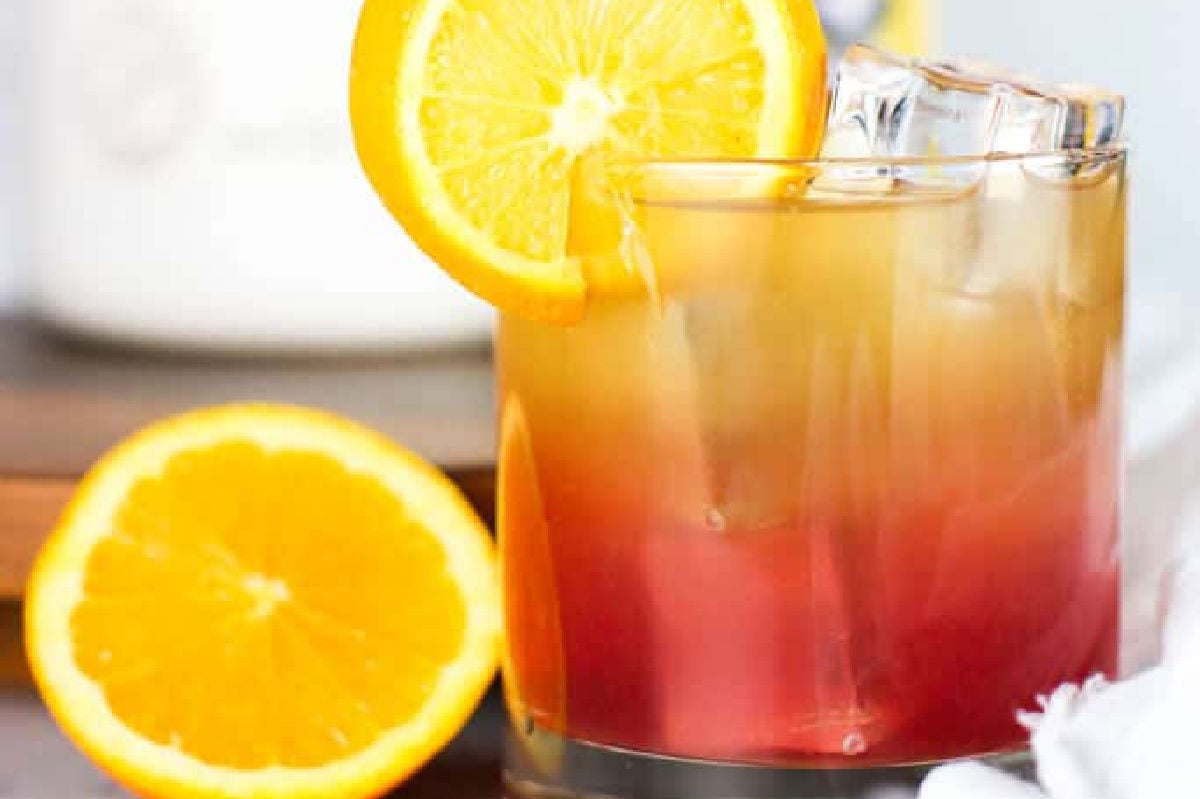 Get the Malibu Bay Breeze recipe from Become Betty.
Mango Colada
A tasty twist to a pina colada, this Mango Colada combines fresh mango, cream of coconut, pineapple juice, and rum.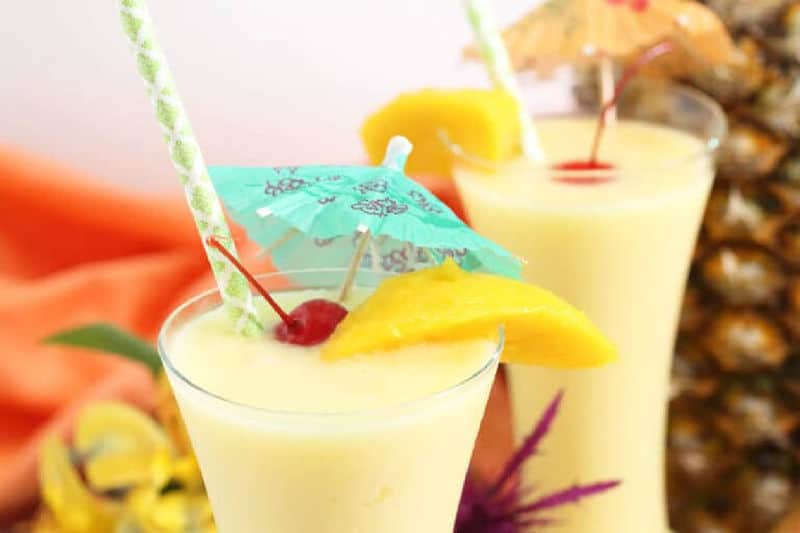 Get the Mango Colada recipe from 2 Cookin Mamas.
Mango Tango
A Mango Tango cocktail will make you feel like you're on a Caribbean beach even in the middle of winter. A blend of mango, orange, coconut, and rum makes a tasty tropical drink to enjoy throughout the year.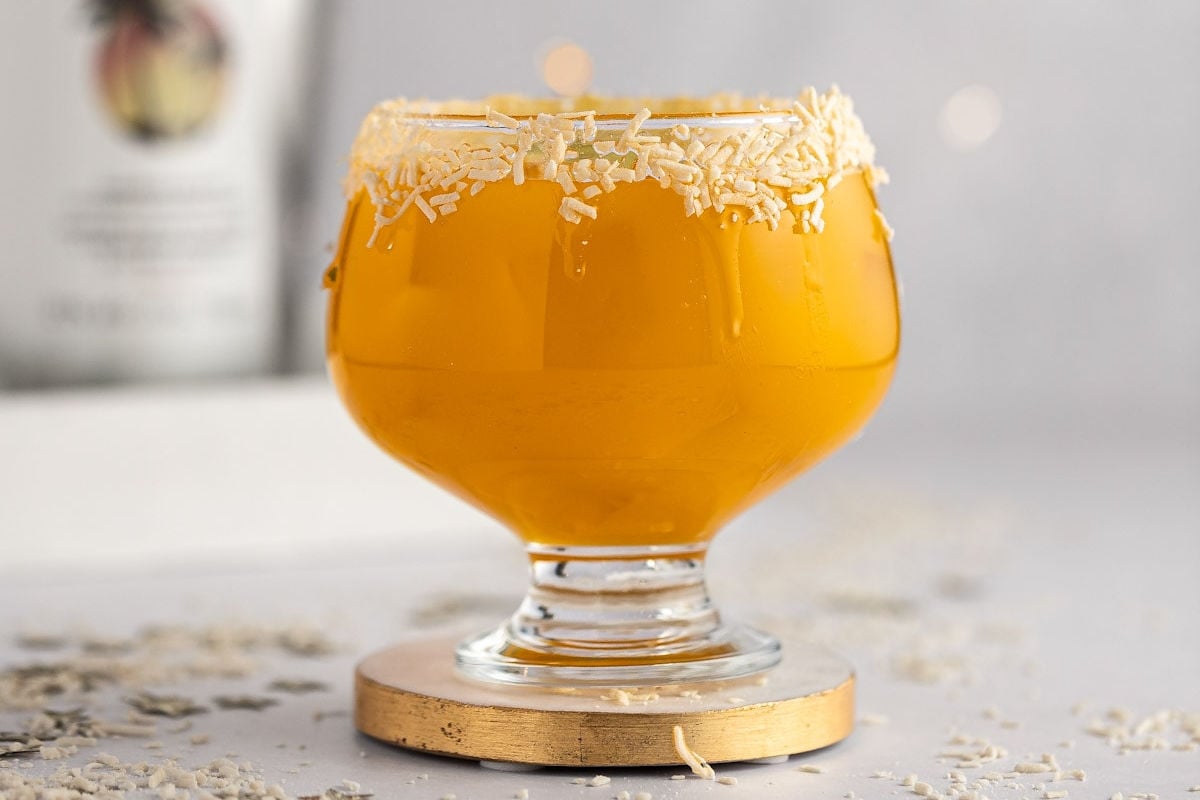 Get the Mango Tango drink recipe from The Littliest Crumb.
Mixed Berry Rum Slushies
The ultimate adult slushie is made with mixed berries, rum, and a little lime. A wonderful sweet-tart drink to enjoy in summer!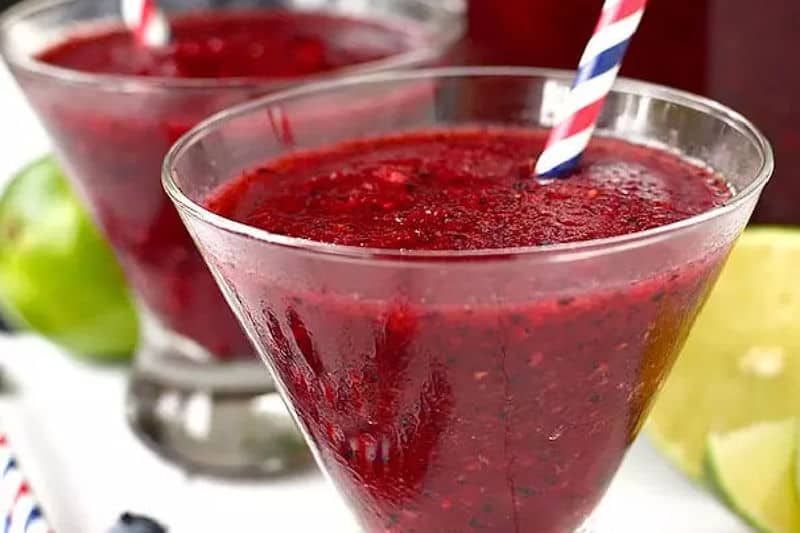 Get the Mixed Berry Rum Slushies recipe from Iowa Girl Eats.
Mojito
A classic Cuban Mojito is a refreshing sweet-tart cocktail made with rum, lime, and fresh mint.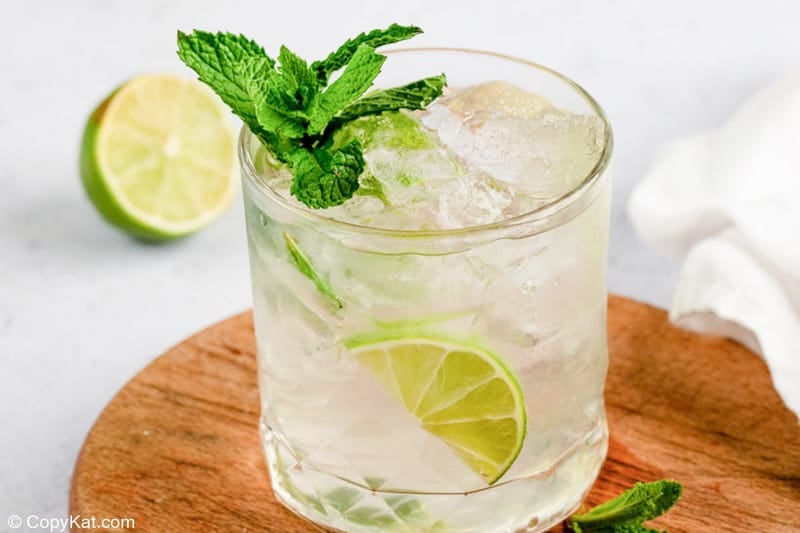 Get the best Mojito recipe.
Paddy O' Punch
Bennigan's Paddy O' Punch is a fishbowl drink made with Malibu rum, Midori melon liqueur, blue curacao, pineapple juice, and sour mix. It's a fun rum cocktail that's great for St. Patrick's Day.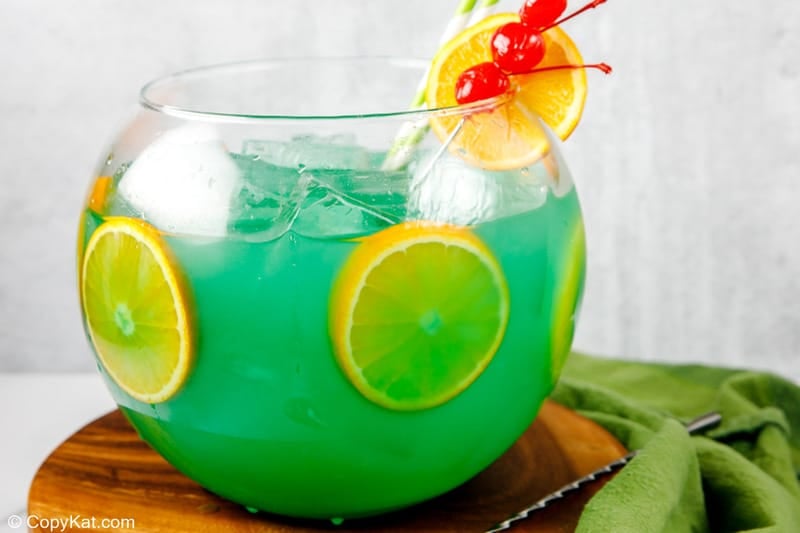 Get the Bennigan's Paddy O' Punch fish bowl drink recipe.
Painkiller
Orange juice, pineapple juice, cream of coconut, and Pussers rum will take away the pains of the day.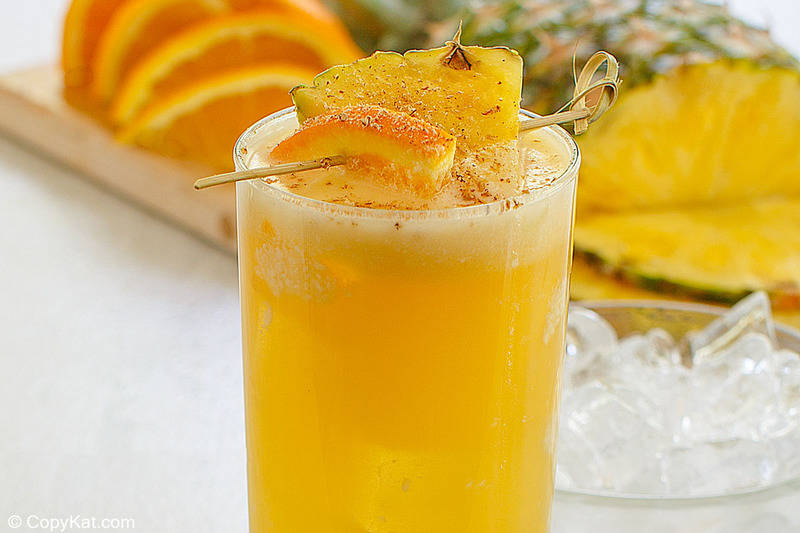 Get the Soggy Dollar Painkiller drink recipe.
Passion Fruit and Ginger Mojito
This fruity mojito has passion fruit and ginger and takes the classic drink to a whole new tropical level with sweet and tart flavors.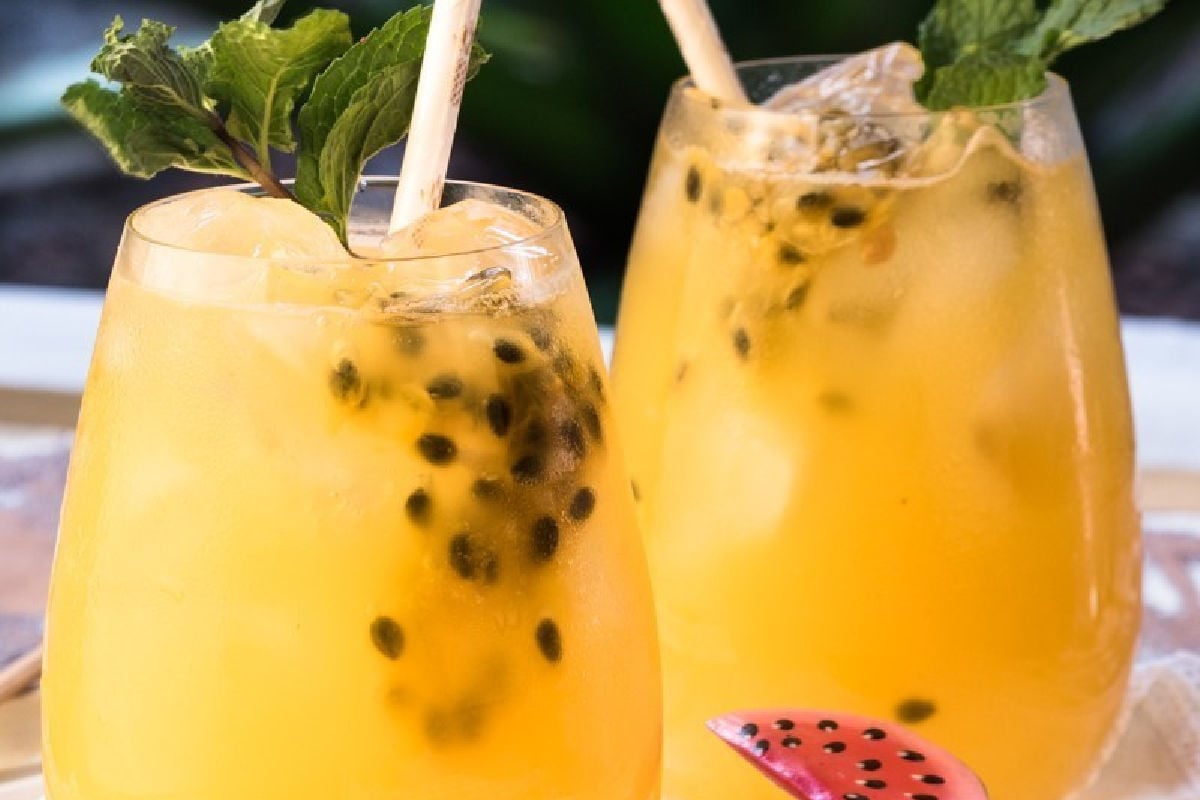 Get the Passion Fruit and Ginger Mojito recipe from In The Kitch.
Passion Punch
The combination of cranberry juice, pineapple juice, banana liqueur, rum, and Chambord makes a tasty tropical cocktail.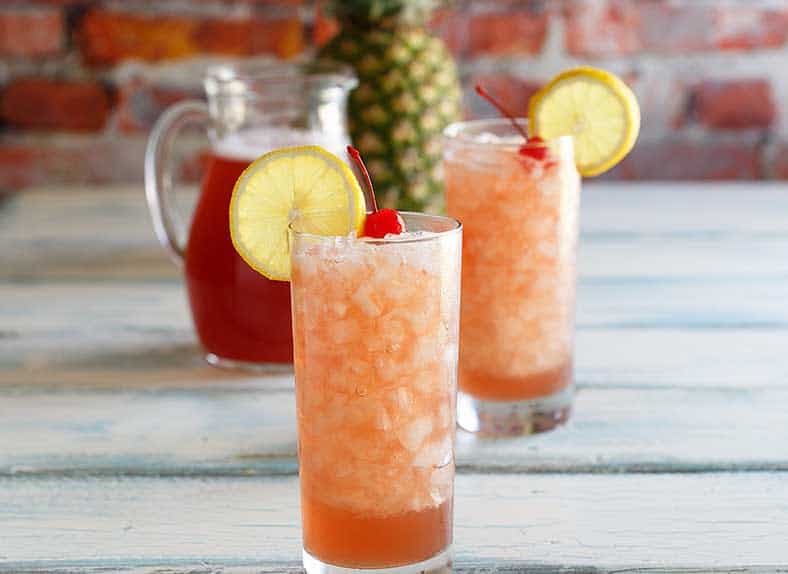 Get Joe's Crab Shack Secret Passion Punch recipe.
Pina Colada
A frozen Pina Colada made with coconut, pineapple, and a hint of lime is a quintessential summer drink.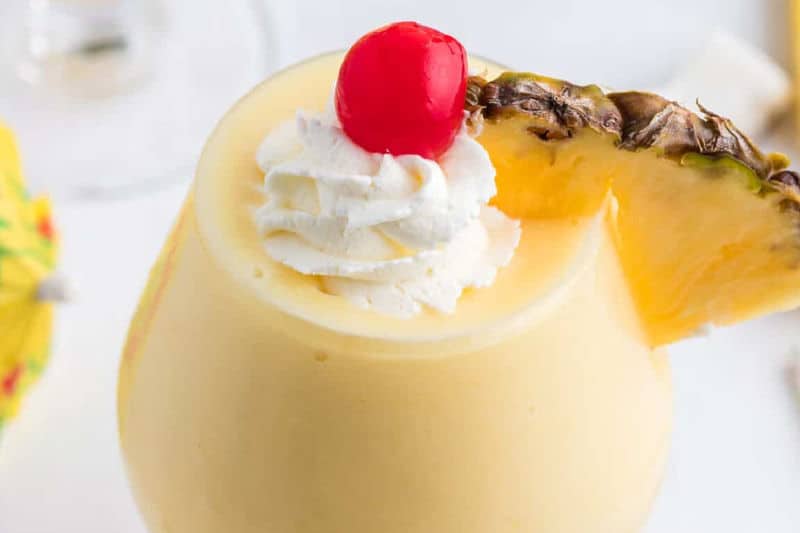 Get the Pina Colada recipe from BellyFull.
Pina Colada Milkshakes
The ultimate creamy tropical adult milkshake! Coconut, pineapple, ice cream, and rum blended together and garnished with cherries, pineapple chunks, and coconut flakes.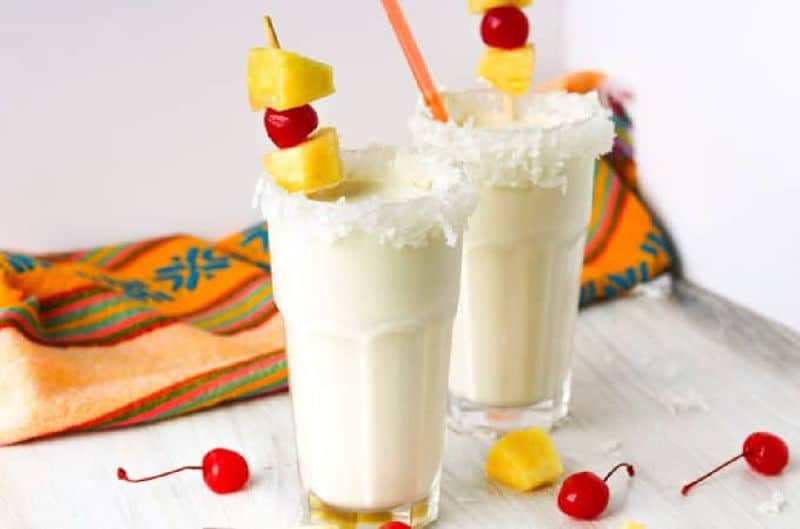 Get the Pina Colada Milkshakes recipe from 365 Days of Baking & More.
Planters Punch
Planters Punch has light rum, dark rum, Southern Comfort, amaretto, and fruit juices for a cocktail that will make you want to keep planted in your seat.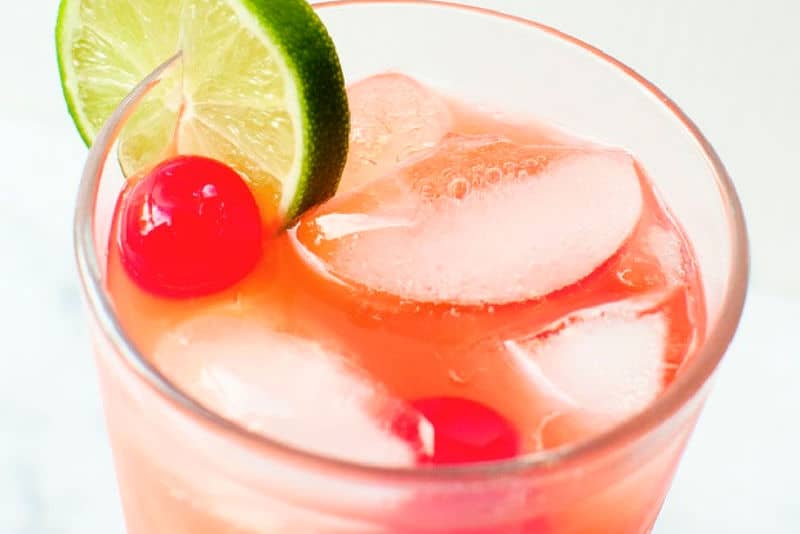 Get the Planters Punch recipe from Sweet Recipeas.
Ruby Relaxer
Coconut rum, vodka, peach schnapps, cranberry, pineapple, and cherry syrup make a gorgeous cocktail that tastes as good as it looks.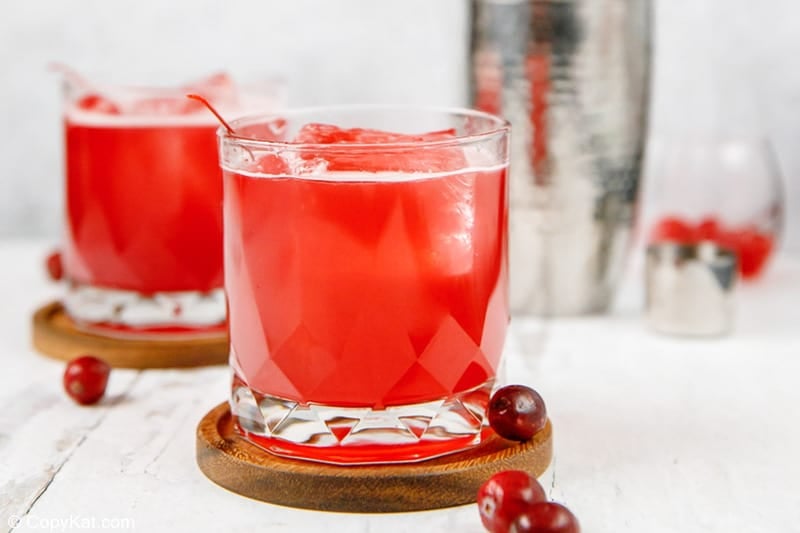 Get the Ruby Tuesday Ruby Relaxer recipe.
Rum Runner
Rum Runner is a classic tiki cocktail with dark rum, light rum, banana liqueur, blackberry liqueur, pineapple juice, and orange juice.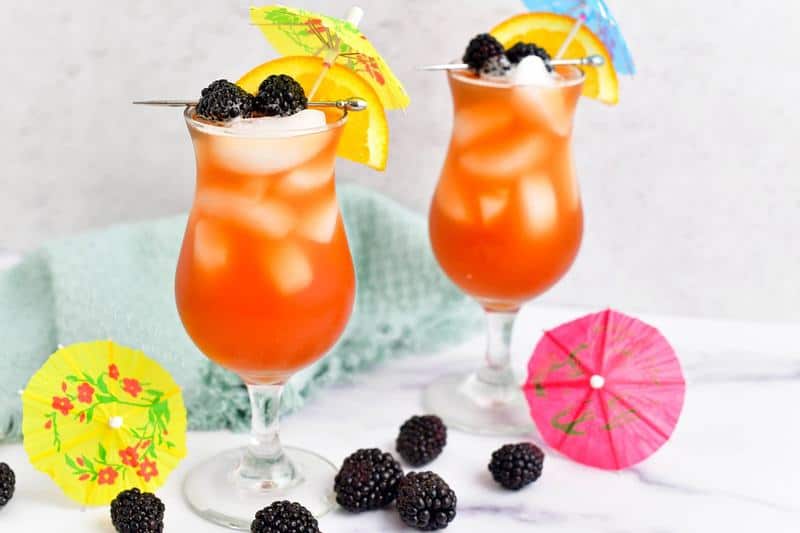 Get the Rum Runner recipe from Will Cook For Smiles.
Screaming Red Zombie
A cocktail that may be strong enough to revive the dead. Three types of rum with lemon juice, orange juice, and grenadine.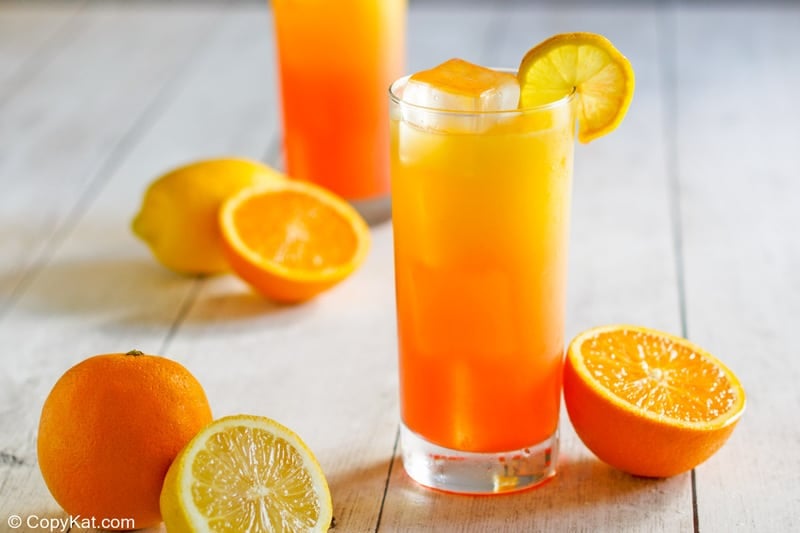 Get the Red Robin Zombie drink recipe.
Strawberry Daiquiri
A special frozen strawberry daiquiri with a hint of lime is perfect for a hot summer day.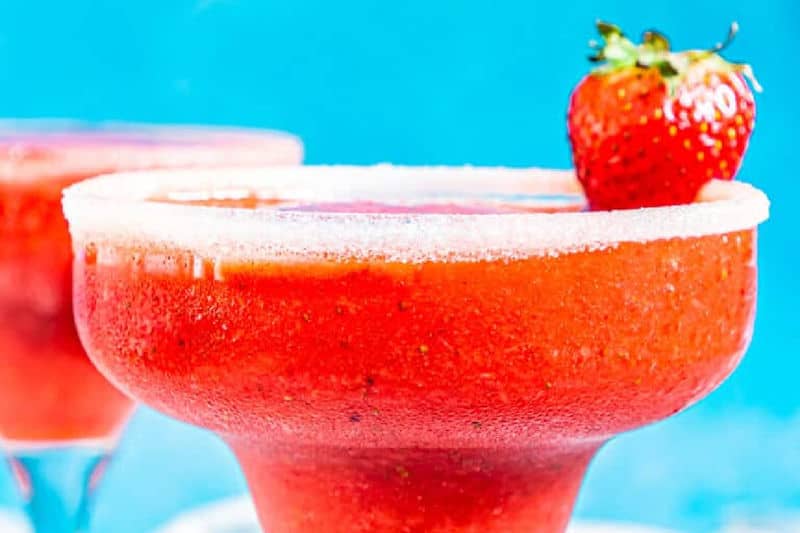 Get the Strawberry Daiquiri recipe from Love From The Oven.
Tropical Rum Slush
Tropical Rum Slush is peach, mango, and strawberry blended with rum and topped with coconut slushie. An incredible layered cocktail that's perfect for summer sipping.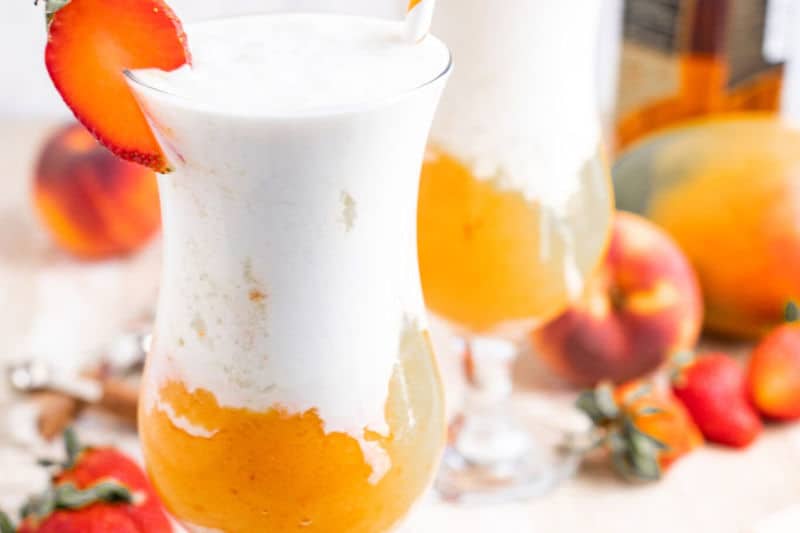 Get the Tropical Rum Slush recipe from Amanda's Cookin'
Watermelon Rum Slush
No better way to turn a ripe watermelon into an adult cocktail than a Watermelon Rum Slush.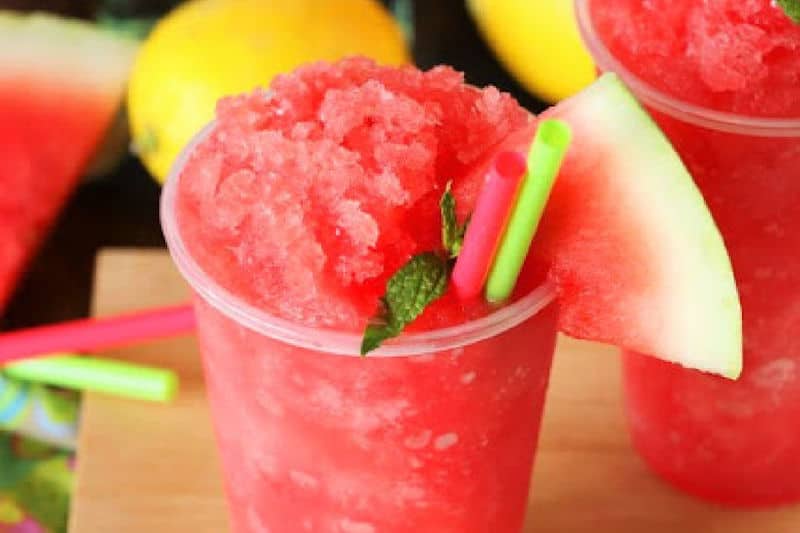 Get the Watermelon Rum Slush recipe from The Kitchen Is My Playground.
Ya Ya Punch
Joe's Crab Shack's Ya Ya Punch combines coconut rum, vodka, peach schnapps, pineapple juice, and grenadine for a tasty tropical rum drink.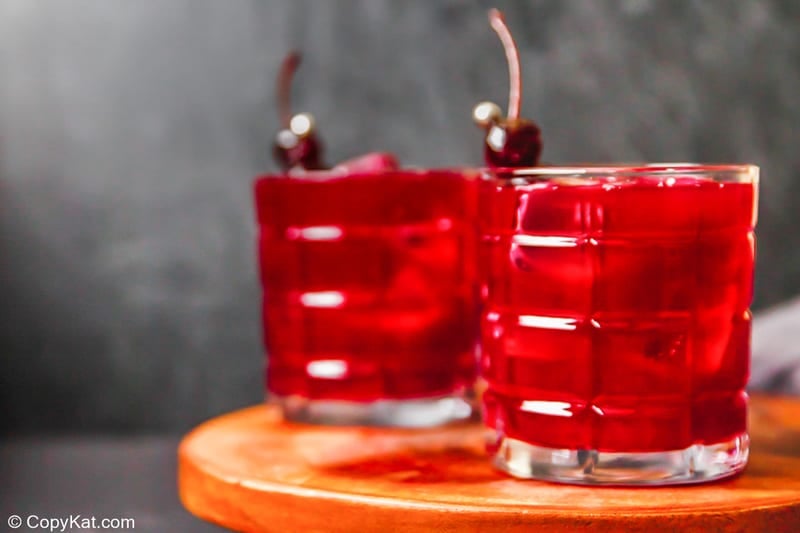 Get the Joe's Crab Shack Ya Ya Punch recipe.
Find lots more fruity cocktail recipes here on CopyKat!