This video is the 5th in my Learn to Cook series and this recipe is how to make cooked carrots. So often we are making a meal and want a simple and delicious side dish. Boiled carrots are a perfect choice.
Carrots are a wonderful vegetable to try. When you cook them they are soft and sweet. They are hard to beat. I love to serve them as a side dish; they are tender, sweet, and so inexpensive to make.
You don't need to buy the baby-cut carrots. You can cut the carrots yourself. It is easy to do. You simply need to grab a vegetable peeler and peel those carrots.
When you buy carrots, you may see them in a bunch with the greens on or in a cellophane bag. Either way, you purchase your carrots will be fine.
This cooked carrots recipe is pretty flexible. If your bunch weighs over 1 pound just add a little extra salt and some extra butter. When you are cooking them it is important not to let them simply boil away. You want them to simmer for their cooking time.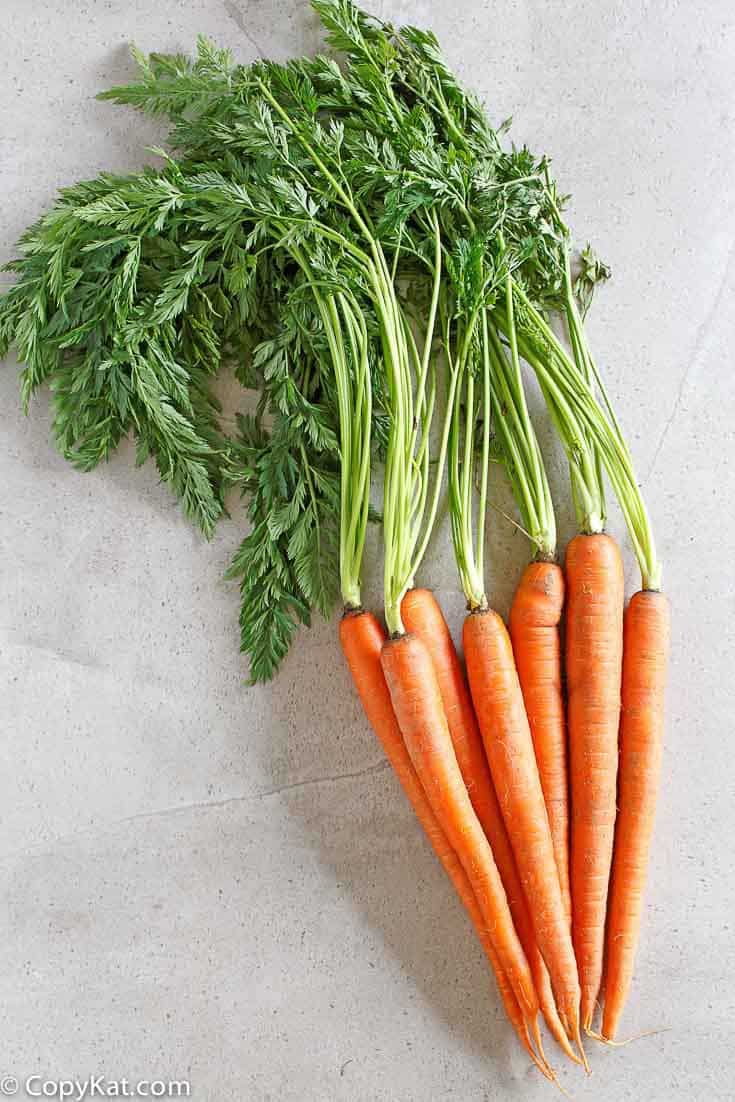 How Long to Boil Carrots
Not a lot can go wrong with this particular carrot recipe, but you do need to pay attention to a couple of details if you want to get the best results. The most common mistake cooks make is cooking the carrots too long or not long enough. So, how long does it take to boil the perfect carrot?
The only answer is until they are done to your liking. The exact time depends on you like your carrots cooked along with the size of the pieces.
If you love this beginner cook recipe, be sure to check out the other videos/recipes. This series is me cooking my way through my old home economics book from junior high.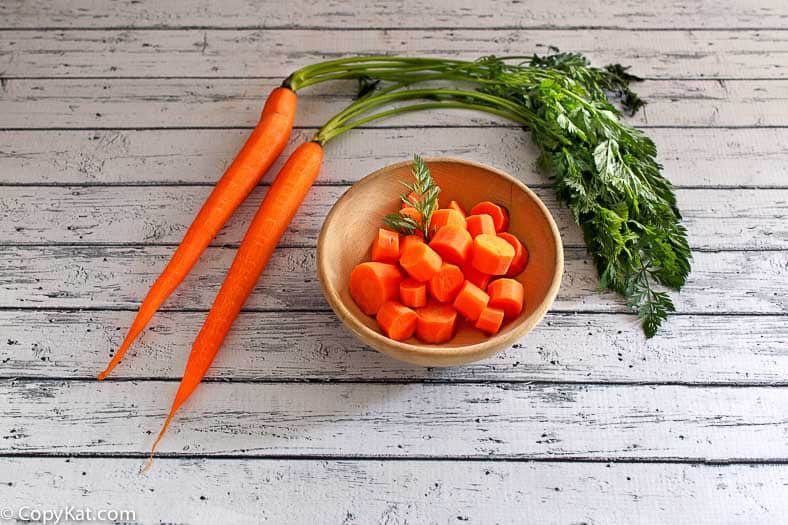 Love carrots? Try these carrot recipes!
Favorite Vegetable Side Dishes
Check out more of my easy vegetable side dish recipes and the best Easter recipes here on CopyKat!
Ingredients
1

pound

carrots

2

cups

water

1

teaspoon

salt

1

tablespoon

butter
Instructions
Peel carrots, and then slice carrots in approximately 3/8 inch thick. Place carrots in a medium sized pot, and add enough water to cover the carrots. Add salt and stir the salt into the carrots. Add 1 tablespoon of butter to the carrots. Cook over medium heat for 10 to 12 minutes or until carrots are soft.
Nutrition
Calories:
71
kcal
|
Carbohydrates:
10
g
|
Protein:
1
g
|
Fat:
3
g
|
Saturated Fat:
1
g
|
Cholesterol:
7
mg
|
Sodium:
690
mg
|
Potassium:
362
mg
|
Fiber:
3
g
|
Sugar:
5
g
|
Vitamin A:
19030
IU
|
Vitamin C:
6.7
mg
|
Calcium:
41
mg
|
Iron:
0.3
mg