Otis Spunkmeyer Blueberry Muffins are some of the best blueberry muffins around. They are moist and great for breakfast or a snack. You can recreate these muffins at home!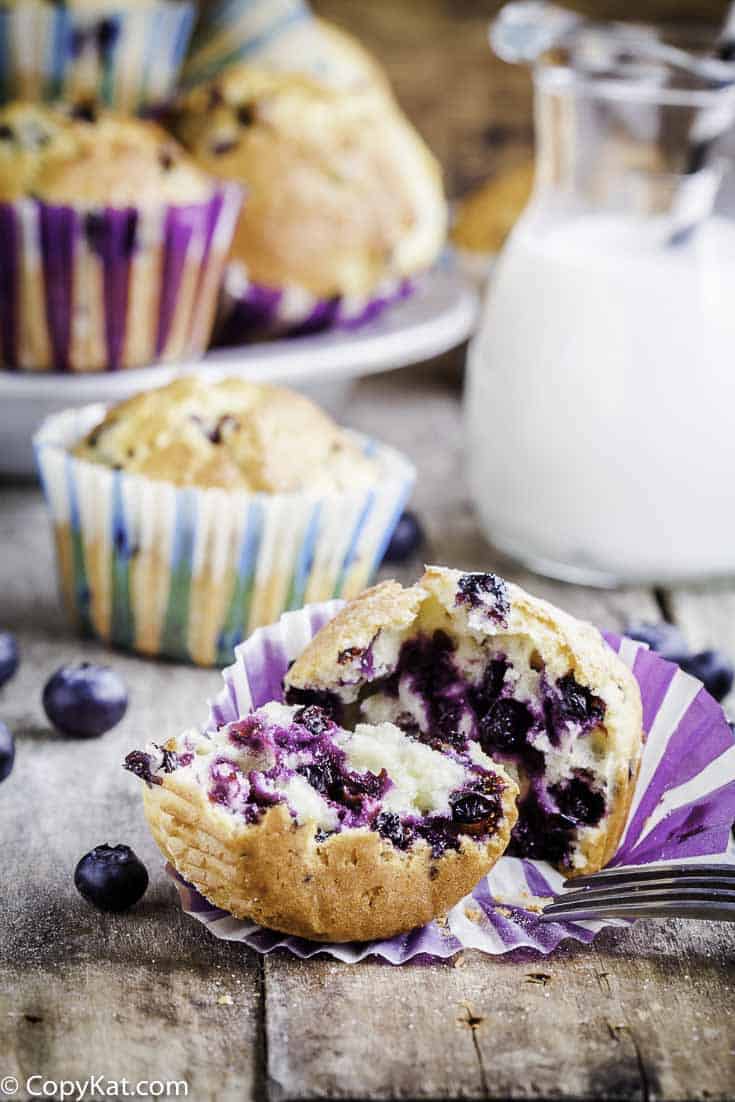 There's nothing better than fresh blueberry muffins and Otis Spunkmeyer Blueberry Muffins are some of the best blueberry muffins around. I'm sure you've seen them in stores everywhere.
These muffins are part of Otis Spunkmeyer's flagship line of muffins and cookies. Blueberry muffins that use real blueberries, making an ideal healthy treat for breakfast or a snack.
Now, you can recreate these famous muffins at home and enjoy blueberry muffins made with no artificial colors or flavors.
The Otis Spunkmeyer Story
If you've ever wondered who Otis Spunkmeyer was, well the answer is he wasn't! It was a name made up Kimberly, founder Ken Rawling's daughter, then a tween with a fabulous imagination! The company has been dedicated to creating and baking delicious baked goods for over forty years. Now the brand is practically a household name. As they like to say:
"We are forever committed to making better treats with fewer ingredients and none of the funky stuff."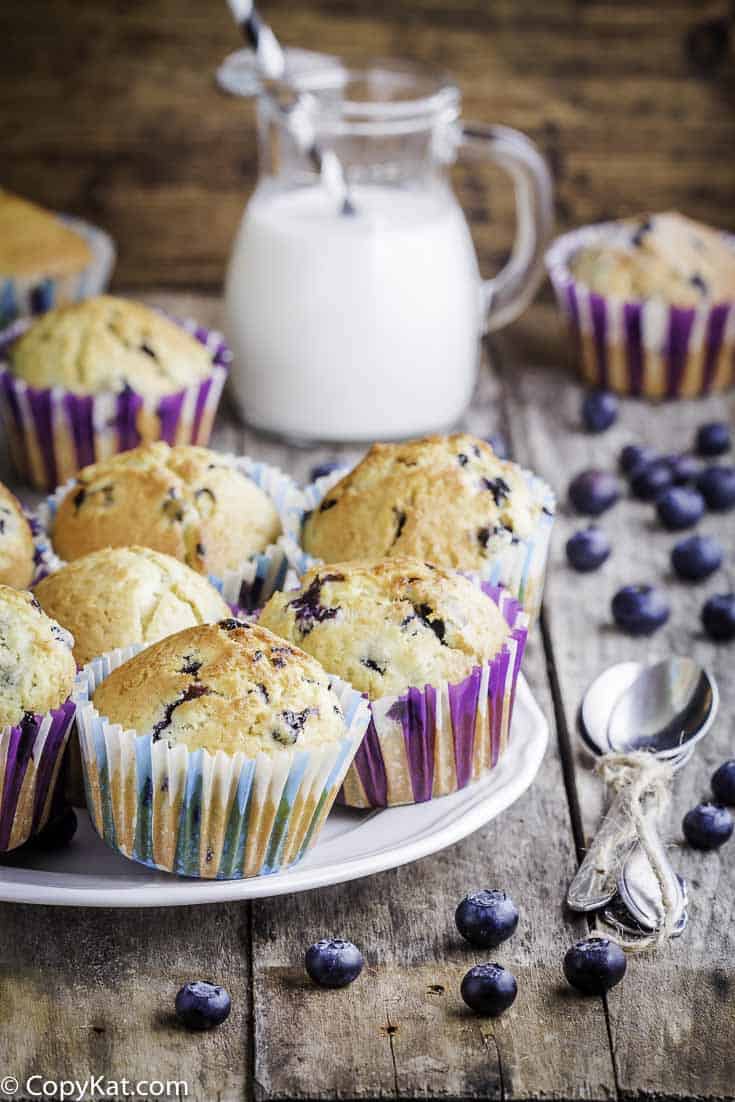 More Otis Spunkmeyer History
What began as an idea to take on famous cookie brands like Mrs. Fields, Otis Spunkmeyer soon decided that the way to go was to offer frozen cookie dough to foodservice establishments. Clients have ranged from small family-owned businesses and restaurants to military organizations such as the United States Army. Read more about Otis Spunkmeyer, by clicking here.
The Fundraising Story
After dominating the foodservice space, Otis Spunkmeyer segued into school fundraising by offering its frozen cookie dough for sale. Schools were a sector dear to Mr. Rawlings, who often enjoyed hosting his employees' kids after school activities and even taking them on sky tours in one of the company's twin-engined vintage jets. (By the way, it used to be a familiar sight over the Golden Gate Bridge – a pair of DC-3 aircraft emblazoned with the company logo.) Check out some successful fundraising stories by clicking here. As the company likes to say:
"We've always given back, and it's always been fun."
Otis Spunkmeyer Blueberry Muffins
You are going to love how easy is to make these famous muffins at home. They taste just like the real thing with this recipe.
Love blueberries? Click here for thirteen recipes where fresh blueberries have the starring role. And, here are a few more.
Love Muffins? Here are enough recipes to keep you going for a whole year.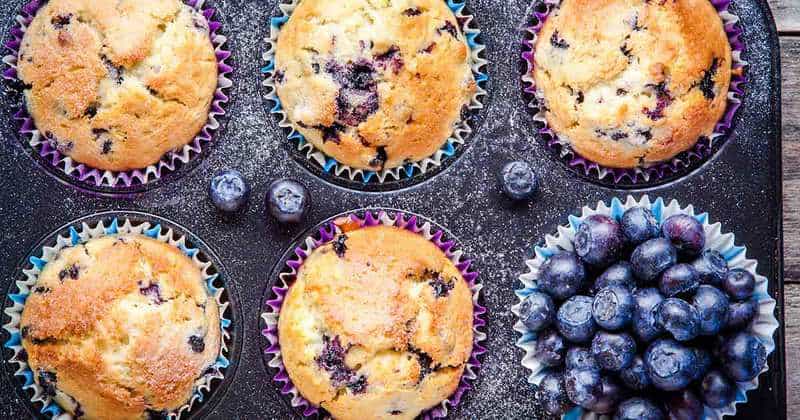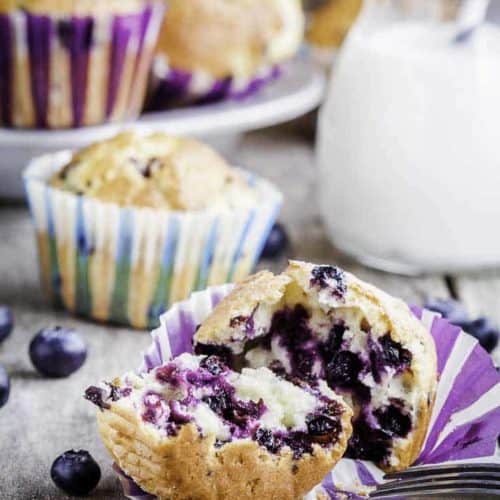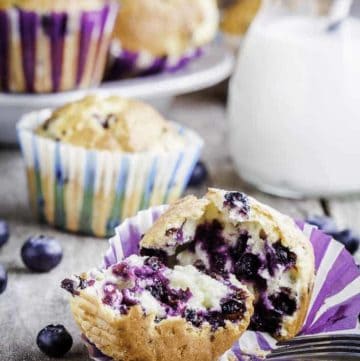 Ingredients
15

ounces

blueberries

drianed or 1 cup of fresh or frozen blueberries

1

box

White Cake Mix

3

tablespoons

flour

1

package

Instant vanilla pudding

4 serving size

4

beaten eggs

1/2

cups

vegetable oil

3/4

cups

milk

1

teaspoons

vanilla
Instructions
Rinse blueberries lightly and drain well. In mixing bowl beat eggs until light. To the eggs add cake mix, flour, pudding, vegetable oil, vanilla, and milk. Beat until smooth but do not overbeat. About two to two and half minutes. The batter will be thick.

Carefully fold blueberries in batter with a spoon or spatula. try not to break the berries, they can be very tender. Fill muffin cups 3/4 full and place in a preheated oven at 350 degrees for 20 - 30 minutes depending on the size of your muffin cups. Test with a toothpick and taking care, not to over bake. Will make about 9 large muffins or 12 - 15 small muffins. Store muffins in an airtight container.
Nutrition
Calories:
320
kcal
|
Carbohydrates:
48
g
|
Protein:
4
g
|
Fat:
12
g
|
Saturated Fat:
9
g
|
Cholesterol:
56
mg
|
Sodium:
377
mg
|
Potassium:
94
mg
|
Fiber:
1
g
|
Sugar:
28
g
|
Vitamin A:
125
IU
|
Vitamin C:
3.5
mg
|
Calcium:
122
mg
|
Iron:
1.2
mg