You can make sweet muffins anytime. These are easy to make, and you can add anything like blueberries, or semi-sweet chocolate chips if you like. This is my mother's recipe, I have had these for years, and I would like to share my family's secret recipe with you.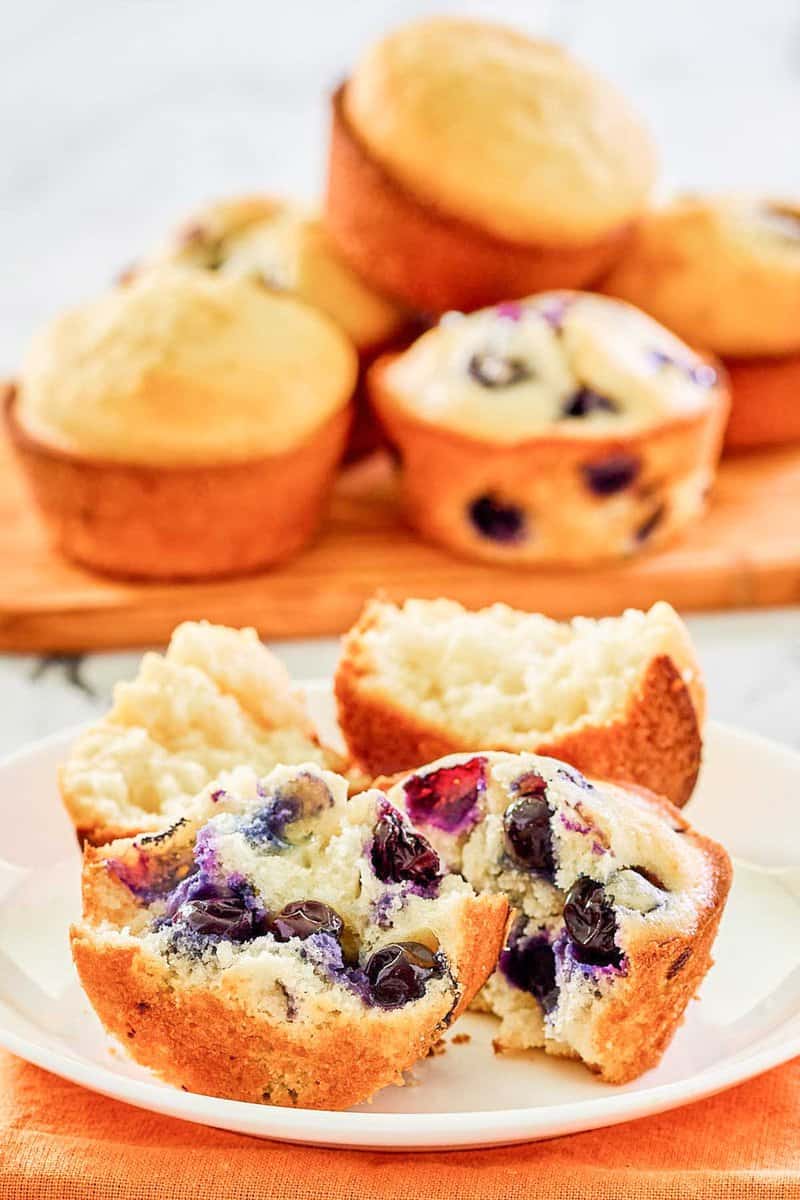 This post contains affiliate links. As an Amazon Associate, I earn from qualifying purchases.
Simple Homemade Muffins
Simple homemade muffins will bring a smile to your breakfast table or elevate your afternoon tea. With a soft, moist interior and a perfectly golden top, these muffins are the epitome of home-baked goodness.
The basic muffins can be baked plain or with add-ins such as blueberries or other fruit, chocolate chips, and nuts. See the recipe variations section below for lots of ideas for muffins to make with the base recipe.
Muffin History
The English word muffin comes from the French word moufflet. However, muffins did not originate in France. Rather they are British and American specialties that vary both in taste and history.
British Muffins are flat with a hollow inside. They originated in Wales in the Middle Ages and were made with dough cooked in a special ring-shaped mold. Muffin recipes began to appear in the Victorian era, and muffins were sold from street carts. Bells were rung to attract buyers, which inspired the English song Do You Know the Muffin Man?
American Muffins are made from batter, not dough. Until the beginning of the 19th century, a chemical yeast (pearlash) that produced carbon dioxide was used in the batter. Nowadays, baking powder is used.
Official State Muffins
Did you know there are three states that have official muffins?
Massachusetts: corn muffins
Minnesota: blueberry muffins
New York: apple muffins
Why You Should Try This Sweet Muffins Recipe
This best homemade sweet muffins recipe makes the most moist, sweet, and delicious muffins. If you and your family love a good muffin, this basic muffins recipe will serve you well because you can easily add any of your favorite flavors. Although these are called sweet breakfast muffins, they are not overly sweet.
If you want to get your kids involved in baking, this muffins recipe is a good start. Ask your children to read the recipe and scoop the ingredients. You could even have some fun by introducing them to the muffin man song (see muffin history above).
Sweet Muffins Recipe – Ingredients You Will Need
Basic ingredients to make basic muffins:
Egg
Milk
Oil
All-purpose flour
Sugar
Baking powder
Salt
Blueberries or other add-ins (optional)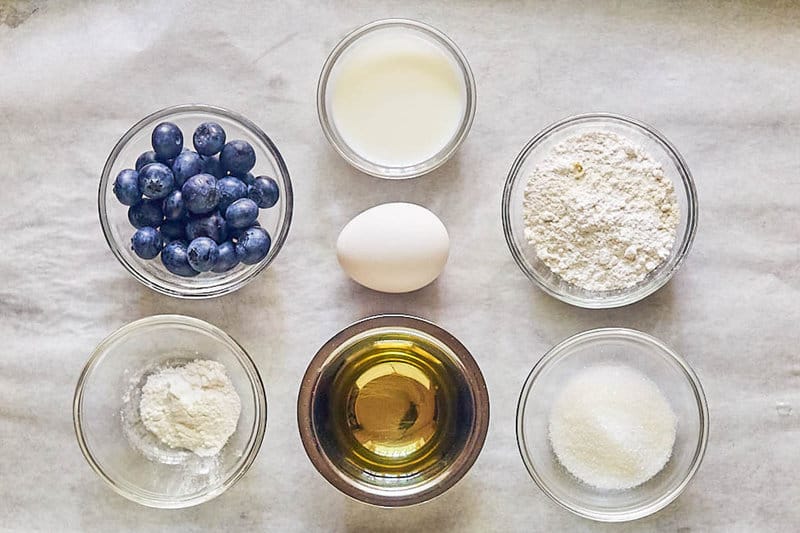 Want Sweet Muffins for Breakfast? Here's How to Make Them
These sweet breakfast muffins couldn't be simpler to make as follows:
Preheat the oven to 400°F and grease some muffin pans.
Beat together the egg, milk, and oil in a large bowl.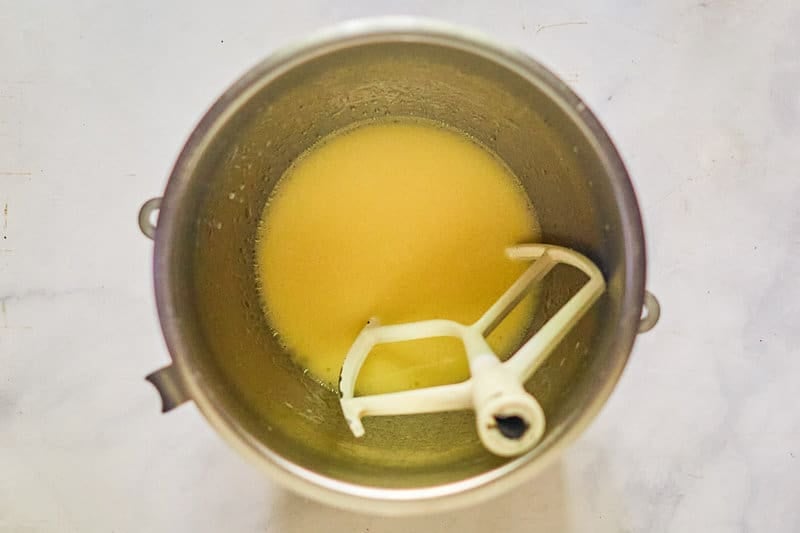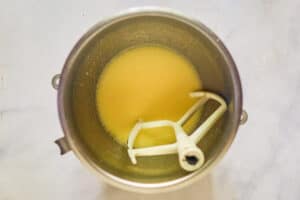 Add the remaining base ingredients and mix.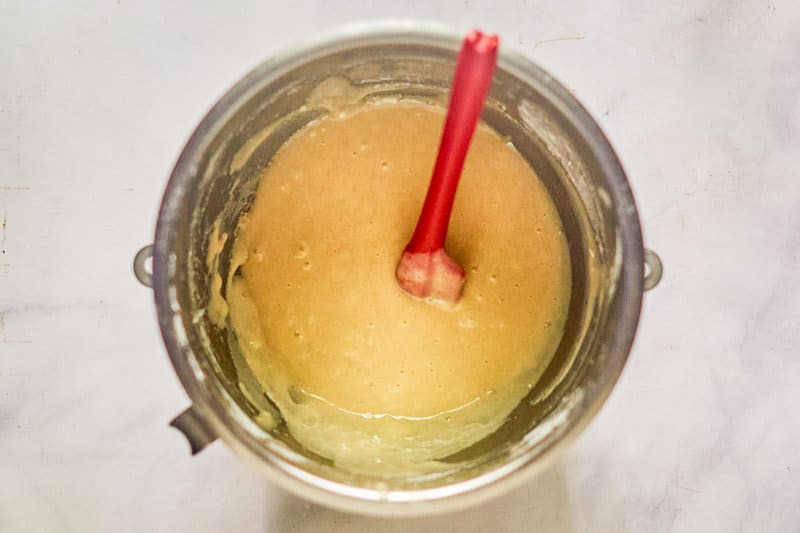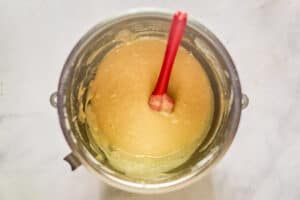 If using add-ins, stir them into the mixture.
Pour the batter into the muffin tins.
Bake at 400°F for 20 to 25 minutes.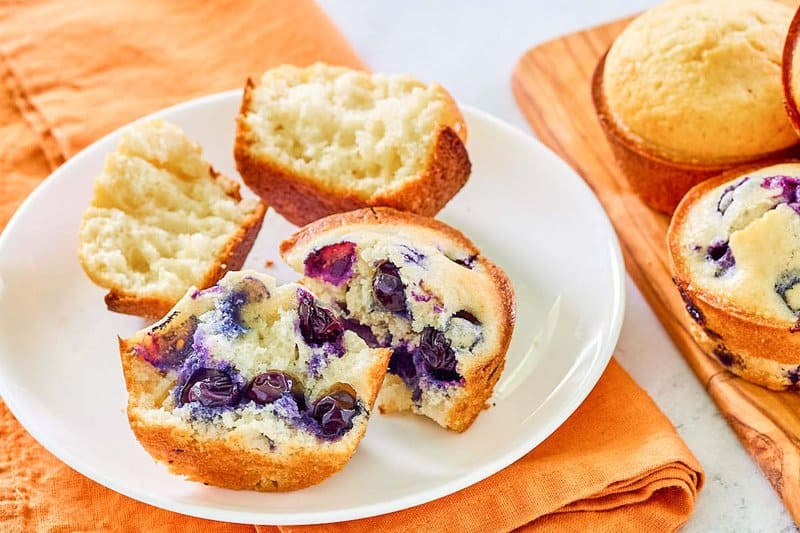 Recipe Variations
This recipe gives you basic muffins, making it ideal for incorporating your favorite muffin additions. Here are some ideas:
Sweet Blueberry Muffins: Coat 1 cup of blueberries with a teaspoon or so of flour. Gently stir into the batter before pouring the batter into the muffin tins. (You could also use 3/4 cup of frozen blueberries, thawed and drained.)
Sweet Cranberry Orange Muffins: Fold in 1 cup of cranberries cut in halves and a tablespoon of grated orange peel.
Sweet Apple Cinnamon Muffins: Add 1/2 teaspoon cinnamon to the flour and stir 1 cup grated apple into the batter. Top with a sweet caramel glaze.
Sweet Almond Strawberry Muffins: Added 1/2 teaspoon of almond extract to the batter. Fill the muffin cups 1/2 full. Drop in a teaspoon of strawberry jam and add more batter until the cups are 2/3 full. Sprinkle the tops with sugar.
Sweet Jelly Muffins: Fill the muffin cups 1/2 full with batter. Drop in a teaspoon of jelly and add more batter on top until the cups are 2/3 full.
Sweet Coconut Muffins: Add 1 cup of shredded coconut to the batter. Top with more shredded coconut and chopped pecans.
Nut Crunch Topping: Mix together 1/3 cup packed brown sugar, 1/3 cup chopped nuts, and 1/2 teaspoon cinnamon.
Other suggested additions:
Chocolate Chips
Raisins
Chopped dates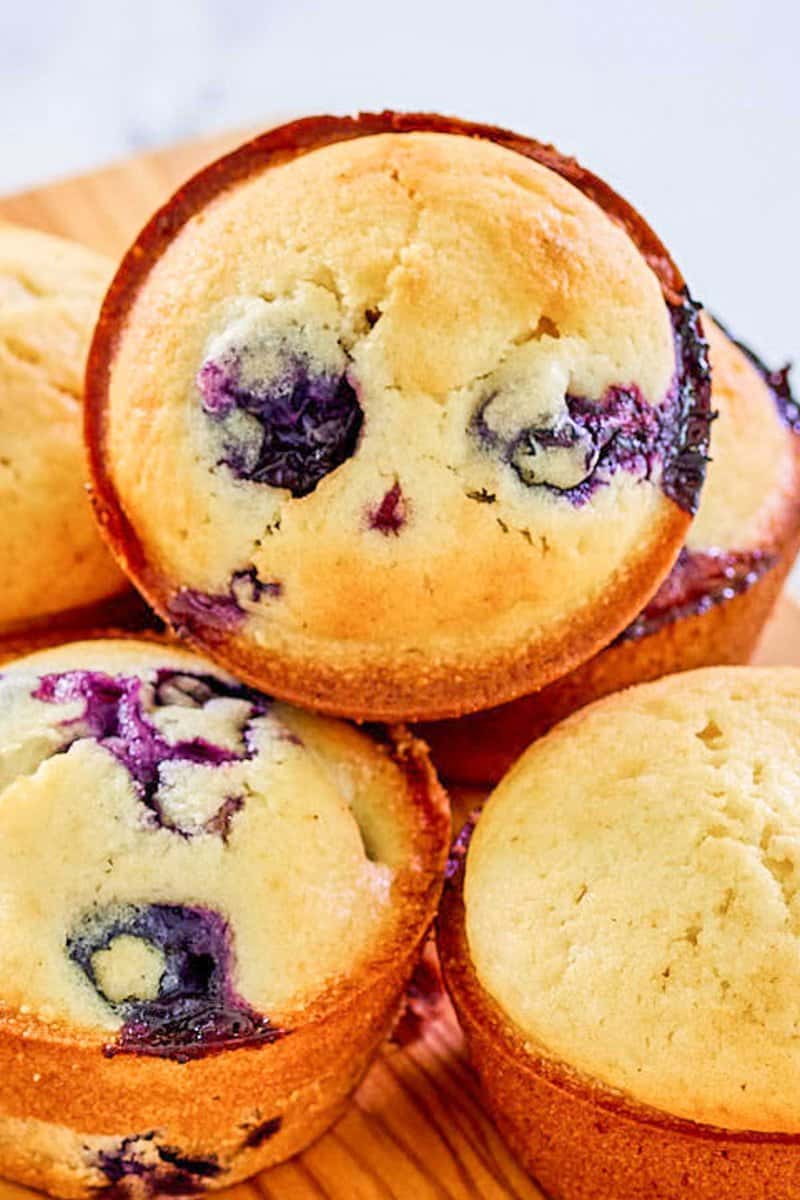 How to Serve Old-Fashioned Sweet Muffins
Place a warm basket of these on the breakfast table together with banana bread French toast, a stack of fluffy buttermilk pancakes, or homemade waffles.
Serve sweet muffins for breakfast or your mid-morning coffee break.
Although this is a recipe for sweet breakfast muffins, you can eat them anytime you want. And they make a great after-school snack for your kids.
How to Store Muffins
Storing: Leftover muffins can be stored in an airtight container at room temperature – best eaten within a couple of days.
Freezing: Arrange cooled muffins on a baking tray and place it in the freezer for about an hour. Once frozen, transfer the muffins to a freezer-safe bag or container. Good for up to 3 months.
Thawing: Let the muffins thaw at room temperature or place them in the microwave for about 30 seconds.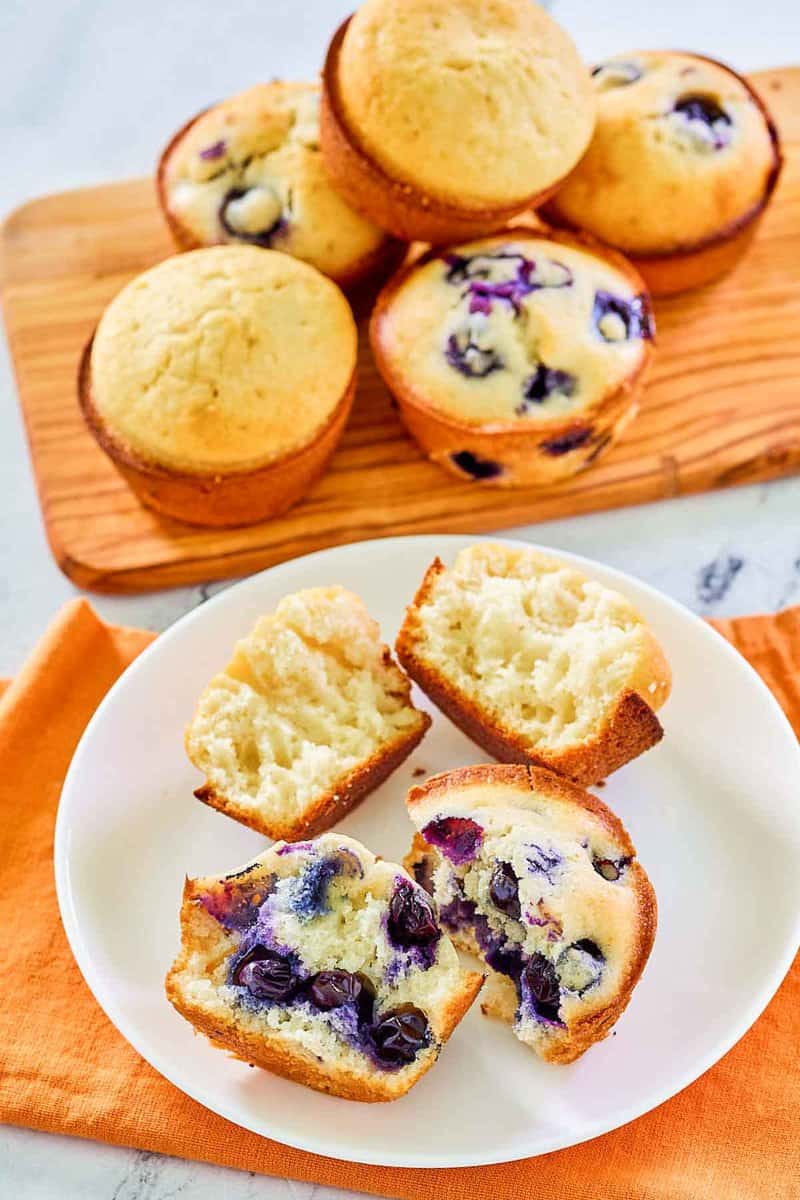 More Muffin Recipes
Popular Quick Bread Recipes
Check out more of my easy bread recipes and family favorite recipes on CopyKat!
Recipe Source: Judy Eynard. Topeka, KS. 1975.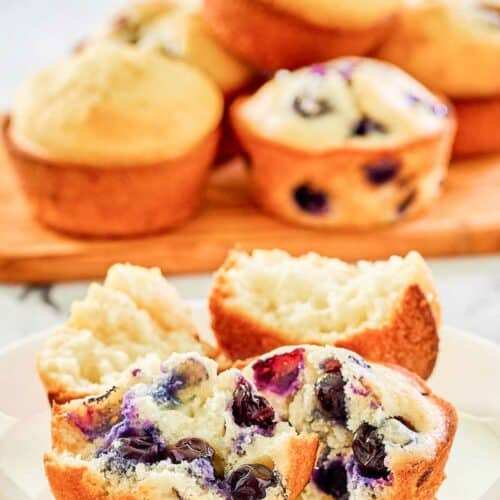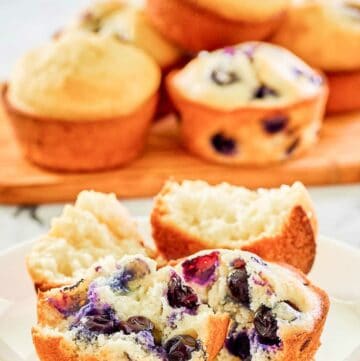 Ingredients
1

egg

1/2

cup

milk

1/2

cup

oil

1 1/2

cups

all-purpose flour

1/2

cup

sugar

1

teaspoon

baking powder

1/2

teaspoon

salt

blueberries or jelly

optional (see variations below)
Instructions
Preheat the oven to 400°F and grease muffin tins.

Beat the egg with the milk and oil.

Add the remaining ingredients and mix until the batter is moist and lumpy.

Pour the batter into the muffin tins until the cups are 2/3 full.

Bake for about 20 to 25 minutes or until a toothpick inserted into the center comes out clean or has a few moist crumbs on it.
Notes
Variations
Blueberry: Coat 1 cup of blueberries with a teaspoon or so of flour. Gently stir them into the batter before pouring the batter into the muffin tins.
Jelly: Fill the muffin cups only 1/2 full with batter. Drop in a teaspoon of jelly and add more batter on top until the cups are 2/3 full.
Nutrition
Calories:
183
kcal
|
Carbohydrates:
21
g
|
Protein:
2
g
|
Fat:
10
g
|
Saturated Fat:
1
g
|
Polyunsaturated Fat:
3
g
|
Monounsaturated Fat:
6
g
|
Trans Fat:
0.04
g
|
Cholesterol:
15
mg
|
Sodium:
107
mg
|
Potassium:
71
mg
|
Fiber:
0.4
g
|
Sugar:
9
g
|
Vitamin A:
36
IU
|
Calcium:
31
mg
|
Iron:
1
mg