Easy Copycat Pizza Hut Cavatini is the perfect meal for a weeknight!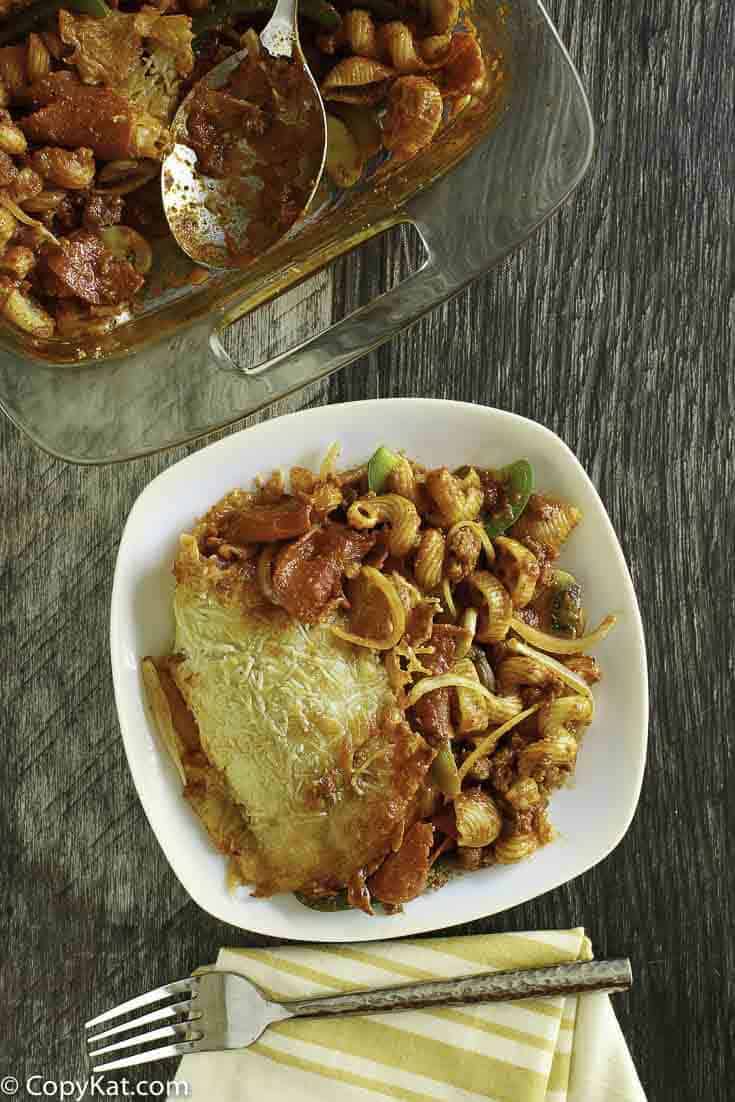 Make Pizza Hut Cavatini at home
Baked cavatini is a hearty dish filled with three different types of pasta, spaghetti sauce, pepperoni, and Italian sausage, all topped off with cheese. It's perfect with just a green salad. I believe that Pizza Hut no longer makes this dish and there is a lot of nostalgia out there for the old Pizza Hut where you could order dishes like cavatini.
History of Pizza Hut
Pizza Hut was founded in Wichita, Kansas in 1958 by two brothers, Dan and Frank Carney, who borrowed $600 to reach their pizza dreams. They chose the name Pizza Hut because they only had room for nine characters and spaces on the sign they bought. By 1966, Pizza Hut was a chain of 145 restaurants, and amazingly, by 1971, Pizza Hut was the number one pizza chain in the world. See a picture of the original Pizza Hut building that was relocated to the campus of Wichita State University where the Carney brothers went to school. In 1977, the company was sold to PepsiCo for $300,000,000 – not a bad return on a $600 investment!
Pasta – Shapes of History
Who doesn't love pasta? Many of us think of the more popular styles of pasta such as spaghetti, penne, or linguine, but there are actually many more different types of pasta. Each kind comes with its own unique culinary application and flavor profile, and some even have regional origins. You can discover eighty, yes eighty, kinds of pasta. But how did pasta come about in the first place?
Pasta is Ancient History
The practice of molding flour and eggs or water into strings or other shapes has been around for millennia. A popular theory is that Marco Polo, the famous Venetian explorer, brought noodles from China to Italy during the 13th Century. However, some historians believe that many kinds of pasta found in Italy have been around way longer than that. For instance, the Greeks, who founded the city of Naples in the 3rd Century BC, discovered a local dish called "macaria" made from barley flour and water that was dried in the sun. Another pasta-like dish was called "laganum" or "laganas," a predecessor of lasagna.
From Central Asia to Europe
Many archaeologists think that the earliest types of pasta were being eaten in Central Asia thousands of years before Marco Polo ever journeyed there. Pasta traveled westward from that region into Europe via nomadic Arab tribes. Whichever stories you believe, the real truth is that pasta is beloved today not just in Italy but all over the world.
Here's another Pizza Hut recipe you might like – Pizza Hut Cheese Bread
And, for more CopyKat pasta recipes, click here – you are sure to find some that will become favorites.
Enjoy Pizza Hut Cavatini at Home
If you don't eat meat, you can make this without. I believe that Pizza Hut used to offer a meatless version.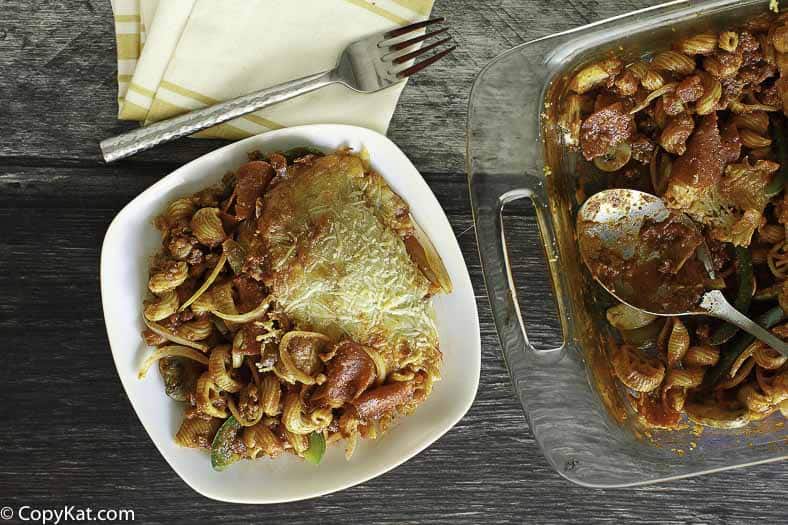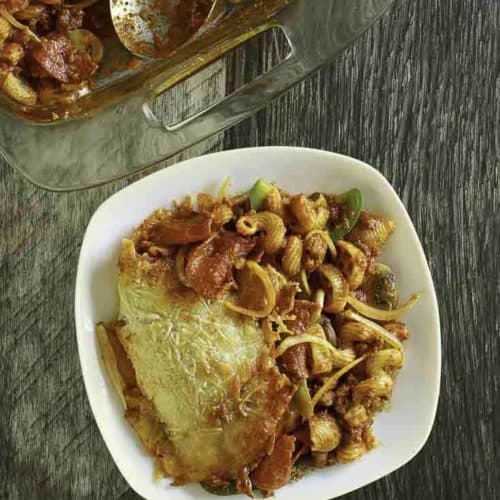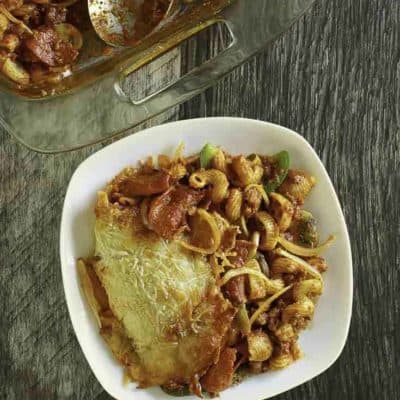 Ingredients
1/2

pound

pepperoni

sliced thin

1/4

pound

spiral noodles

1

green bell pepper

sliced thing

1/4

pound

shell noodles

1

onion

sliced thin

1/4

pound

wheel noodles

8

ounces

mozzarella cheese

shredded

1/2

pound

hamburger

browned

8

ounces

Parmesan cheese

shredded

1/2

pound

Italian sausage

browned

32

ounces

spaghetti sauce
Instructions
Cook noodles according to box directions. Heat sauce and combine with cooked hamburger and cooked sausage. In a 11 X 13 pan, sprayed with Pam cooking spray, layer noodles and sauce. Top layer with pepperoni, onions and green peppers, mushrooms and cheeses. Make about 3 layers and top with cheese. Bake at 350 degrees for about 45 minutes or until cheese is melted.
Recipe Tips for the Cook
This recipe was graciously submitted by Tammy Bentz. This is a great way to dress up pasta !
Nutrition
Calories:
467
kcal
|
Carbohydrates:
36
g
|
Protein:
24
g
|
Fat:
24
g
|
Saturated Fat:
10
g
|
Cholesterol:
61
mg
|
Sodium:
1384
mg
|
Potassium:
487
mg
|
Fiber:
2
g
|
Sugar:
5
g
|
Vitamin A:
640
IU
|
Vitamin C:
14
mg
|
Calcium:
376
mg
|
Iron:
2.6
mg