This is a wonderful way to make potatoes. When I was growing up, dinner was always a meat, two vegetables, and a starch. Often that starch was potatoes.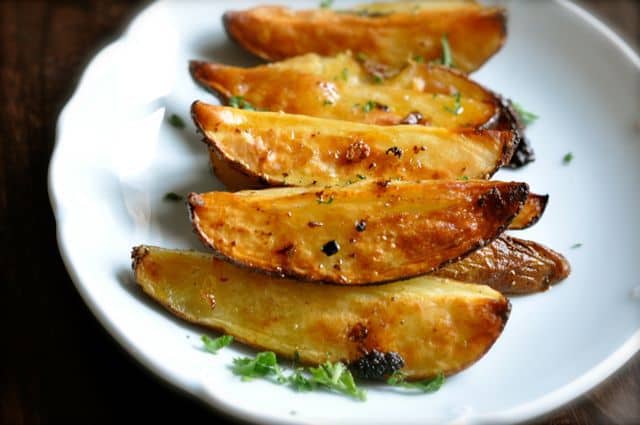 In Houston there is a wonderful restaurant called Nikkos Nikkos where they serve up some of the best Greek food in town. You always have the choice between their french fries, which are homemade fresh, or their Greek-style roasted potatoes. It is hard to turn down fries that haven't seen a freezer, but I can do it every time for these incredible roasted potatoes. These potatoes are marinated simply with lemon juice, garlic, and olive oil, then baked in the oven.
These potatoes are so easy to make, and if you have a roast in the oven, it is the perfect time to make these. They can come out wonderfully crisp and are packed with flavor—a nice change from plain old roasted potatoes.