Do you love the salad dressing Applebee's Oriental Salad dressing? It is creamy and has that flavor that isn't quite describable. Learn how to make that famous salad dressing at home.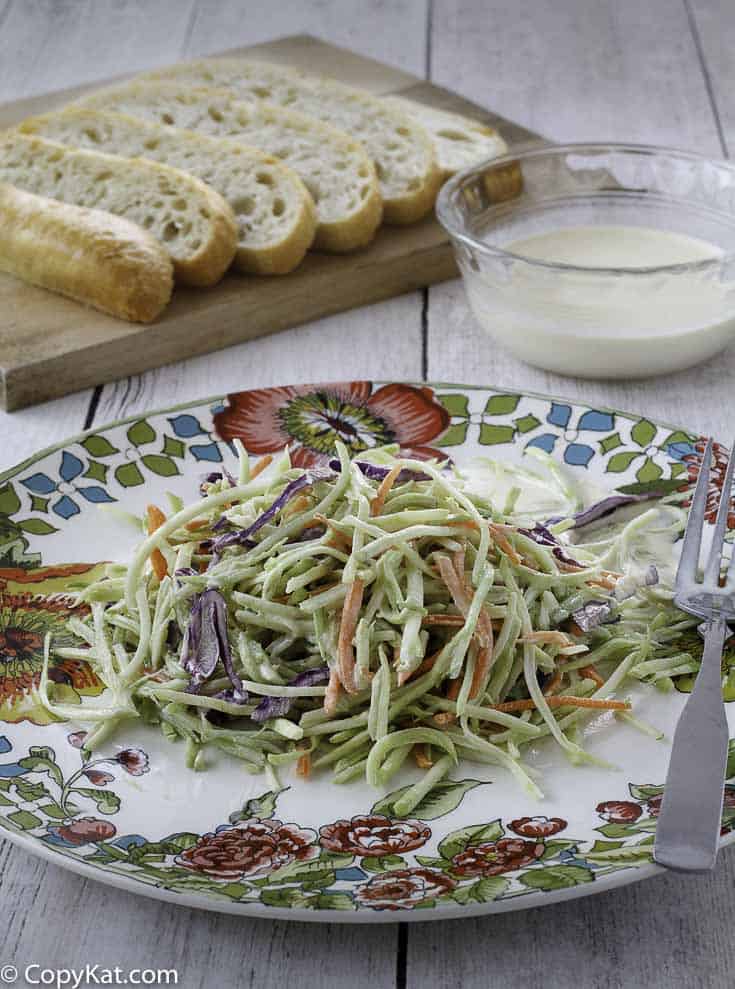 Applebee's Oriental Salad Dressing
I have to admit that the Applebee's Oriental Salad Dressing had me stumped, and stumped for a long time. I love the sweet, almost smoky flavor of the Applebee's Oriental Salad Dressing—I haven't been able to go into that restaurant and not order extra salad dressing each time. So I began the experimenting. This salad dressing is a variation on vinaigrette. Vinaigrettes are made with vinegar, oil, seasonings, and Dijon mustard. Since this dressing was creamy, adding mayonnaise gives this dressing creaminess. And for the oil, we use regular sesame oil (that you'd use for cooking) plus toasted sesame oil. Using all toasted sesame oil overpowers the salad dressing, so you just want to use a touch of it in the dressing for an enhanced flavor.
I love making homemade salad dressings, you know all of the ingredients inside of the recipe, and you can customize the salad dressing the way you like. I bet you are going to want to pour this copycat recipe for Applebees Oriental Salad dressing on many different salads. So why not mix up a batch of it today and prepare a salad dressing you are going to love.
Love homemade salad dressings? Be sure to try these homemade salad dressings.
Japanese Salad Dressing
Cheesecake Factory Santa Fe Salad Dressing
Benihana Salad Dressing
Chart House Blue Cheese Salad Dressing
Ingredients
2

tablespoons

sugar

1/4

cup

rice vinegar

1/4

cup

mayonnaise

2

tablespoons

refined sesame oil

1

teaspoon

toasted sesame oil

1

teaspoon

Dijon mustard
Instructions
In a medium bowl combine sugar and rice vinegar and mix until sugar is completely dissolved. Add the mayonnaise, both sesame oils, and the mustard and stir until well blended. Refrigerate the salad dressing in a covered container for up to 1 week.Notes About the Ingredients Rice vinegar is carried in most grocery stores, be careful not to purchase the seasoned rice wine vinegar, as it is sweetened and makes the dressing way too sweet.The refined sesame oil can be found in the regular section of the oils in a grocery store. For the toasted sesame oil, look in the Asian section of your grocery store.
Nutrition
Calories:
96
kcal
|
Carbohydrates:
3
g
|
Protein:
0
g
|
Fat:
9
g
|
Saturated Fat:
1
g
|
Cholesterol:
2
mg
|
Sodium:
51
mg
|
Sugar:
3
g