Are you a fan of Applebee's delicious and comforting dishes but don't always have the time or budget to dine out? Well, we've got great news for you! We've compiled a collection of the most popular and tasty Applebee's copycat recipes you can make in your home.
From the signature Bourbon St. entrees, and even their famous salads, these recipes will satisfy your cravings and save you money. Impress your family and friends with your culinary skills by recreating your favorite Applebee's dishes. Get ready to indulge in restaurant-quality dining without ever having to leave your home!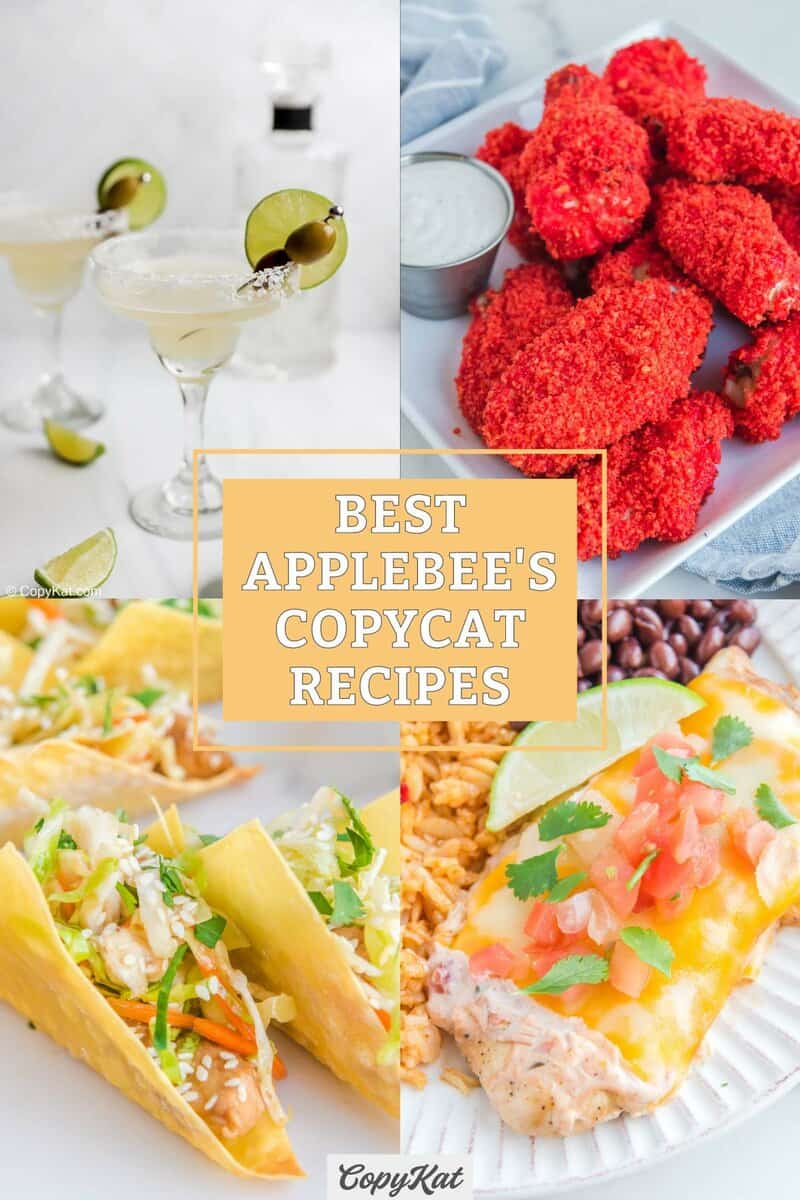 Applebee's Grill and Bar Menu Favorites
Applebee's has been around since the 1980s and has been one of everyone's favorite restaurants since day one and initially started by Bill and TJ Palmer in Atlanta, Georgia. This restaurant would soon spread across the United States. Applebee's is loved by everyone.
They feature a diverse menu with everything from delicious appetizers to burgers, steaks, and even seafood. They serve a great variety of cocktails and desserts, so it is a great place to go for a meal or to grab a drink and appetizers.
Appetizers and Drinks
What better way to start a meal or grab a quick bite with your friends? These copycat Applebees appetizers are sure to please!
Applebees Soups and Salads
Are you looking for a lighter option? Be sure to try one of their delicious soups or salads.
Applebee's Main Dishes
Do you love going to a place with a wide variety of dishes to please everyone? They have such a wide range of dishes, everything from burgers to pasta to seafood. Known for their bold and flavorful seasonings, you will find many dishes you will love!
Most-loved Applebees Side Dishes
Applebees Dessert Options
No meal is complete without a delicious dessert. Try some of these flavorful dessert options.