Recreate the refreshing taste of Applebee's White Peach Sangria in your own kitchen! This luscious cocktail is a concoction of peach nectar, peach schnapps, crisp white wine, and a hint of tropical flair. This drink is sunshine in a glass, perfect for warm afternoons or balmy evenings with friends.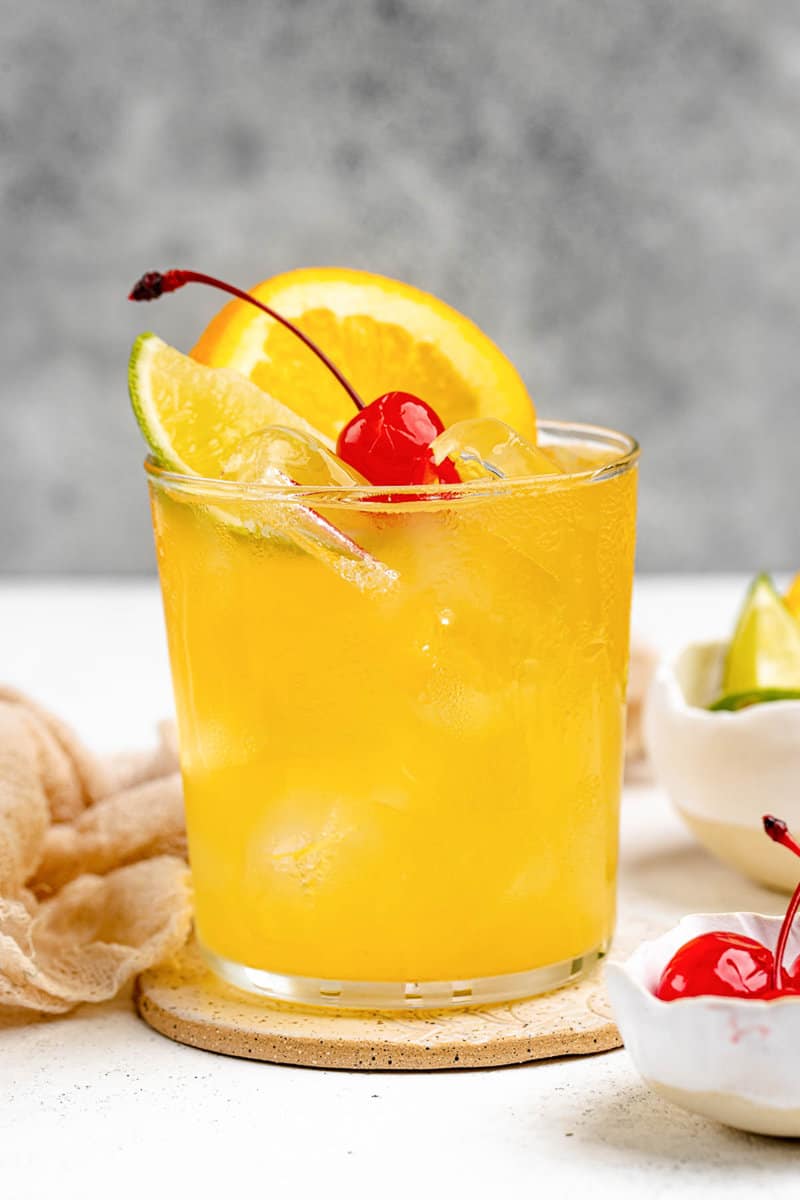 This post contains affiliate links. As an Amazon Associate, I earn from qualifying purchases.
What Makes Applebees White Peach Sangria So Good?
When the weather is pushing the mercury higher, and you want to kick back and relax, there isn't a better drink to do it with than a glass of ice-cold White Peach Sangria.
This version of a White Peach Sangria from Applebee's blends Moscato wine, peach schnapps, and fruit juices with a touch of lemon-lime soda. It's so simple to mix and easy to drink that you will want to make it your summer go-to alcoholic beverage.
Why You Should Try Making Peach Sangria a Home
You've grown up, and so should the way you imbibe. Peachtree Schnapps can be much more complex than sorority house party shots and belong in more mature mixed drinks than those with names like Woo Woo and Gummy Bear Martini.
You don't need fresh peaches so you can enjoy it any time of the year and not just during peach season.
The Moscato wine in this White Peach Sangria recipe adds just enough acidity to tame the sweetness of the peach schnapps, and the fruity notes match well with the other flavors in this drink.
White Peach Sangria Ingredients
For this copycat version of Applebee's White Peach Sangria with schnapps, you'll need:
Barefoot Moscato wine
Peach schnapps
Peach nectar
Pineapple juice
Lemon-lime soda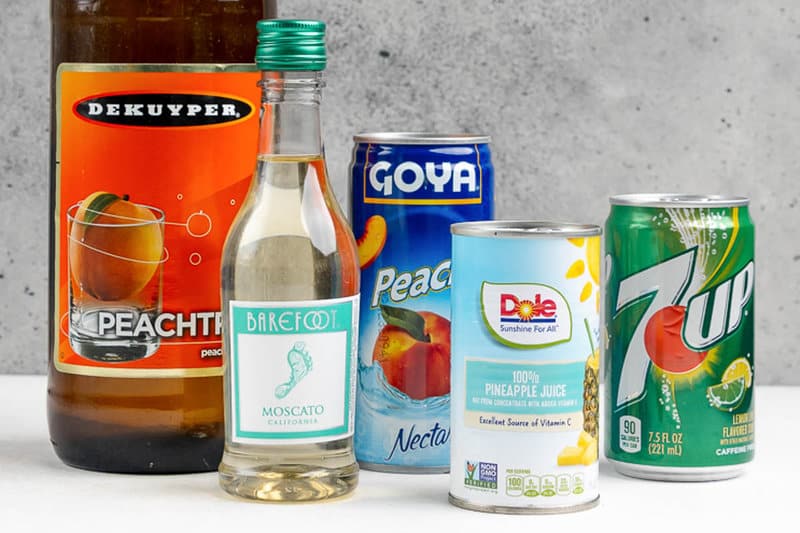 Ingredient Notes
Barefoot Moscato wine is an inexpensive Moscato that is great in this mixed drink, but there are other options:
Yellow Tail Moscato is from Australia and has bright flavors and a light body. The wine is sweet, yet not cloying, and it's a good option and a great value, especially if you can find the 1.5 L bottles.
Saracco Moscato D'Asti is a quality Italian wine that is a little more expensive than the others on this list, but it is worth it for its enjoyable stone fruits, honey, and herbal flavors.
Risata Moscato D'Asti is another white Moscato from Italy with citrus, florals, honey, and nectarine notes. It is sweet but light on the palette.
You can also use a bottle of white wine of your preference. Sutter Home White Zinfandel wine also is another sweet wine you can use instead of Moscato.
The peach schnapps for this Applebee's white peach sangria recipe doesn't have to be top-of-the-line, but don't go for the cheapest bottle in the store either. DeKuyper Peachtree Schnapps (not the Pucker Peach from the same brand) is an excellent option here.
Fresh peach nectar is pretty pricey, but you can save a lot of money using peach nectar from a concentrate, and it won't affect the quality of this recipe. Kern's Peach Nectar in a Tetra Pak is a good value.
Sprite, 7-Up, and Sierra Mist are good choices for the lemon-lime beverage.
How to Make Peach White Wine Sangria
To mix up a single serving of Applebees White Peach Sangria:
Pour the white Moscato wine, peach schnapps, peach nectar, and pineapple juice into a mixing glass.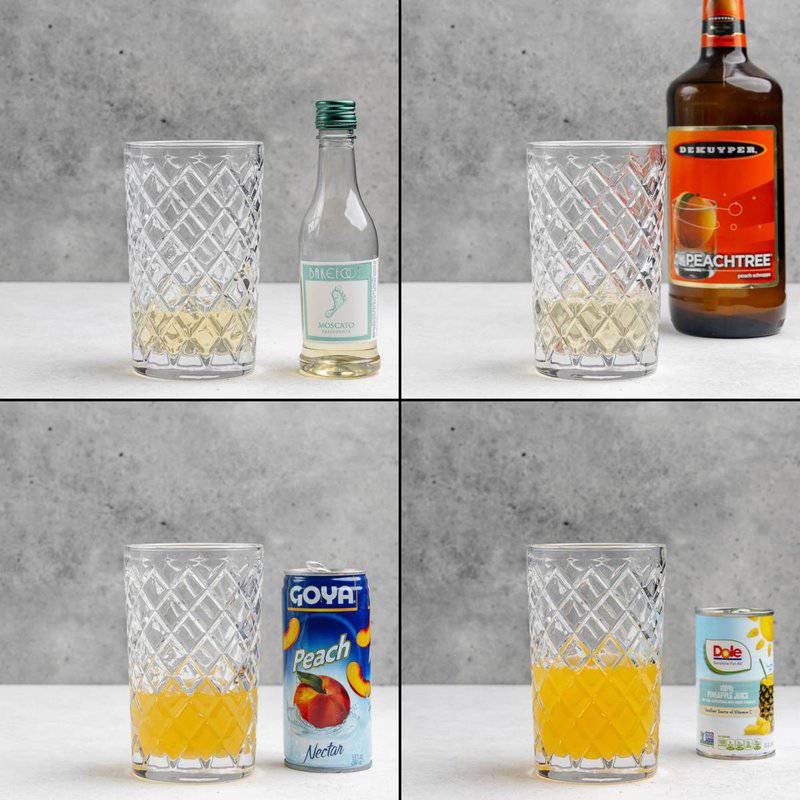 Mix well with a bar spoon.
Fill a glass most of the way with ice and pour the Moscato mixture over it, leaving an inch and a half at the top. Stir it with a cocktail stirrer or a spoon.
Add an inch of lemon-lime soda.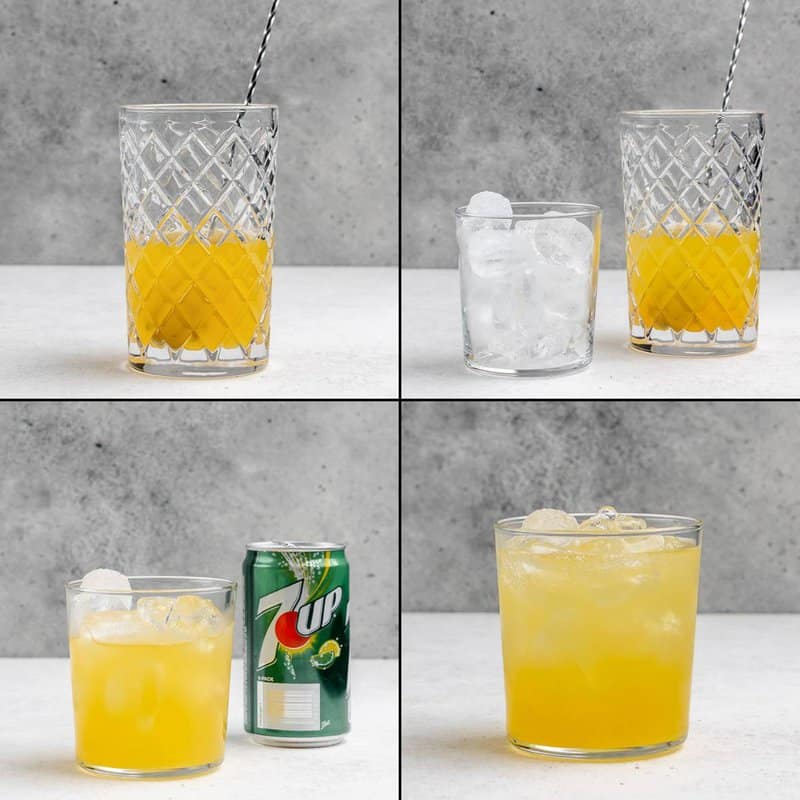 Garnish the sangria with a lime and orange wedge or slice and a maraschino cherry. You can also garnish it with peach slices if desired.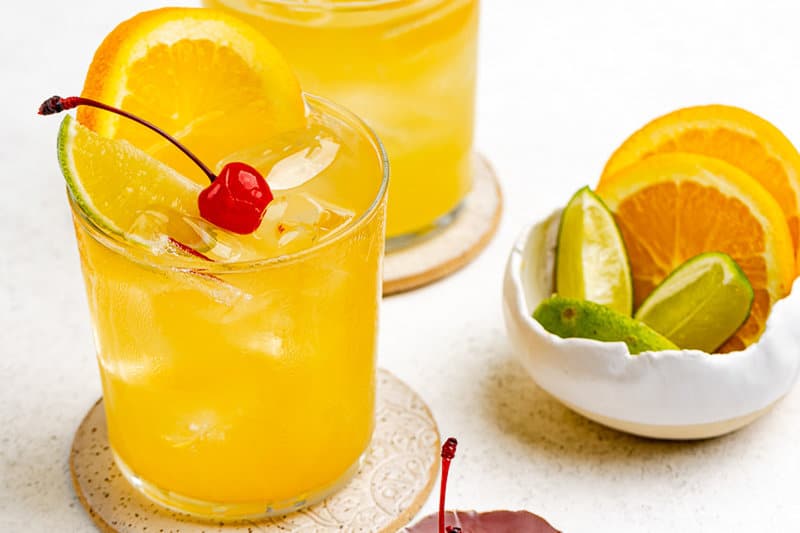 What to Serve It With
A White Peach Sangria is great for brunch or as a sundowner, so it works with a wide variety of foods. Here are a few suggestions:
Chicken skewers brushed with a simple Italian dressing pair perfectly with the fruity flavors of the drink.
Hor devours and a pitcher of White Peach Sangria is all you need for a casual cocktail party. Simple appetizers include Goat Cheese Crostini, Spiced Pecans, and Homemade Boursin Cheese with Crackers.
Quiché Lorraine makes a perfect brunch meal, and the acidity and sweetness of the White Peach Sangria go wonderfully with the richness of the cheese and eggs and the savory ham.
How to Make This White Peach Sangria Recipe Ahead of Time
Prep a pitcher or two of White Peach Sangria with schnapps, and you'll have plenty for your next pool party:
Combine a 750 ml bottle of Moscato wine in a large pitcher with 16 ounces of pineapple juice, eight ounces of peach schnapps, and four ounces of peach nectar.
Stir well. Chill in the fridge until needed.
To serve:
Stir the pitcher of White Peach Sangria premix.
Pour the White Peach Sangria with schnapps into a glass filled with ice cubes. Make sure to leave an inch and a half of free space.
Add an inch of lemon-lime soda.
Stir gently and garnish with orange or lime wheel and a maraschino cherry.
How Long Does It Last?
You can make a pitcher of Applebees White Peach Sangria and keep it in the fridge for two to three days before the Moscato wine completely oxidizes.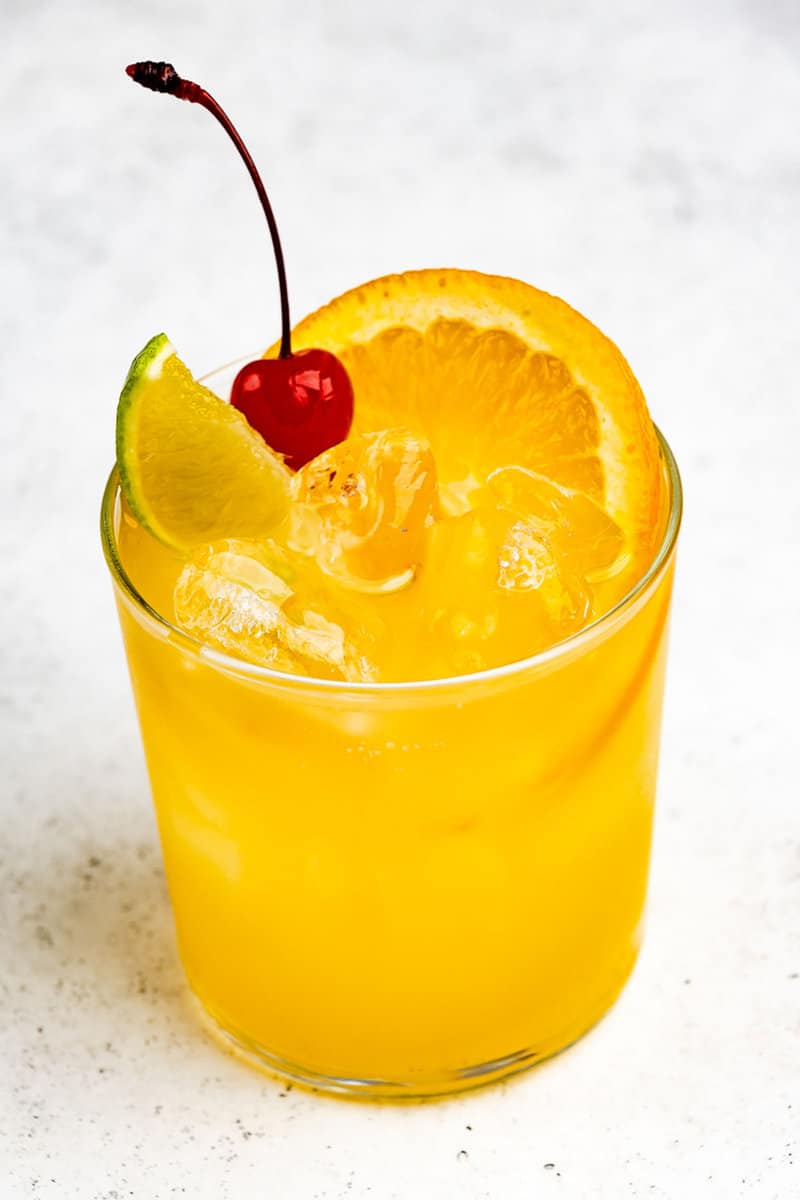 Favorite Applebee's Copycat Recipes
Popular Fruity Cocktail Recipes
Check out more of my easy cocktail recipes and the best copycat restaurant recipes on CopyKat!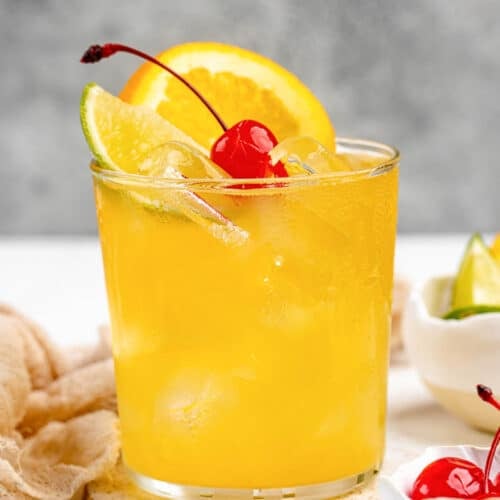 Ingredients
3

ounces

Barefoot Moscato Wine

1

ounce

DeKuyper Peachtree Schnapps

1/2

ounce

peach nectar

2

ounces

pineapple juice

1

ounce

lemon-lime soda

plus extra
Garnishes
Orange wheel

Lime wedge

Maraschino cherry
Instructions
Pour the wine, schnapps, peach nectar, pineapple juice, and lemon-lime soda into a shaker and stir.

Fill a glass with ice. Pour the sangria over the ice and top of with additional with lemon-lime soda. Stir slightly and garnish with an orange wheel, a lime wedge, and a cherry.
Nutrition
Calories:
191
kcal
|
Carbohydrates:
23
g
|
Protein:
0.3
g
|
Fat:
0.2
g
|
Saturated Fat:
0.01
g
|
Polyunsaturated Fat:
0.02
g
|
Monounsaturated Fat:
0.01
g
|
Sodium:
6
mg
|
Potassium:
78
mg
|
Fiber:
0.1
g
|
Sugar:
17
g
|
Vitamin A:
39
IU
|
Vitamin C:
6
mg
|
Calcium:
9
mg
|
Iron:
0.2
mg