You don't have to buy store crackers at the store – you can make them at home with this easy recipe. And homemade Crackers are so much better than store-bought. These healthy and tasty crackers are great to enjoy on their own or with cheese, peanut butter, spreads, and charcuterie boards.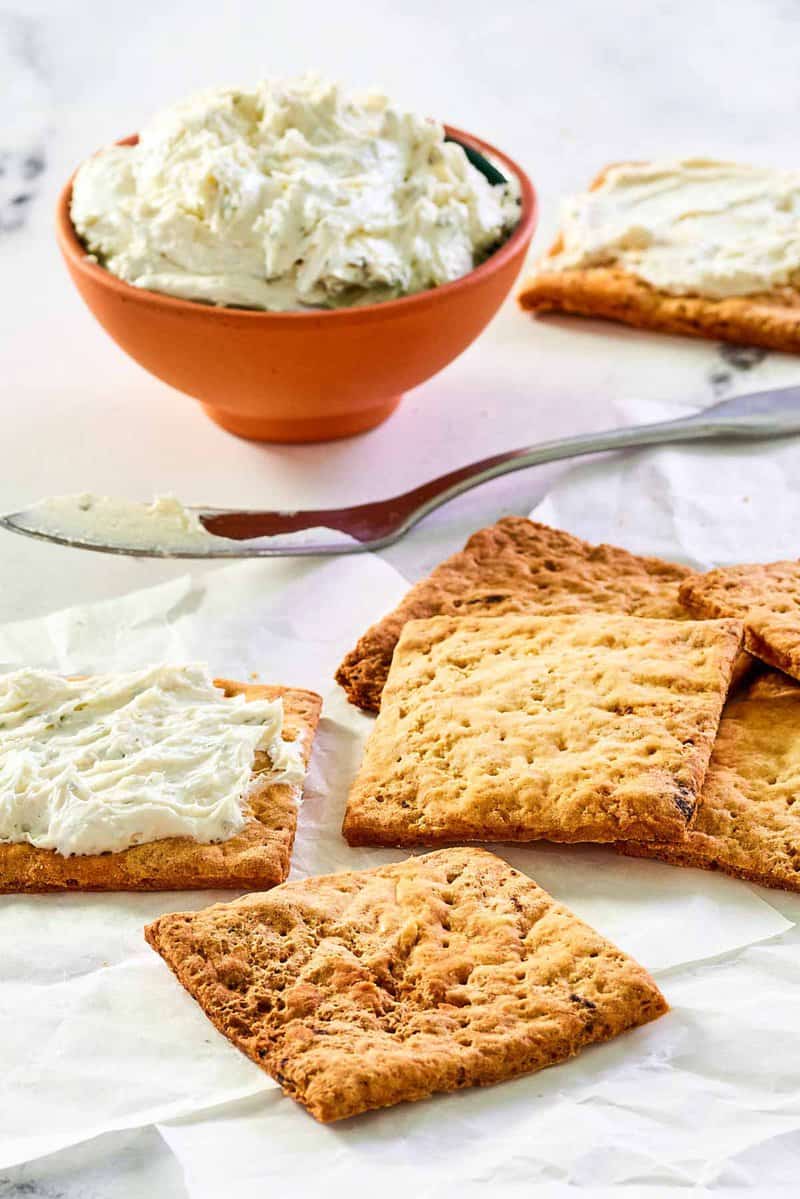 This post contains affiliate links. As an Amazon Associate, I earn from qualifying purchases.
What Makes Homemade Crackers So Good?
Baking crackers at home may sound like a lot of unnecessary work. After all, you can easily purchase crackers in the supermarket. Still, it would be tough to find healthy crackers as delicious as these.
These crackers are made from all-natural ingredients and baked to a crispy texture. Try them once and you won't ever want to store-bought ones again.
Why You Should Try This Recipe
You crumble crackers into soup or use them as a base to create great snacks, but have you ever stopped to think about what's in the crackers you're eating? Many contain ingredients like corn syrup, preservatives, and other chemical additives.
These crackers are all-natural and taste amazing on their own. And unlike other cracker recipes, they are extremely easy to make.
Homemade Cracker Recipe Ingredients
For this recipe, you'll need:
All-purpose flour
Baking powder
Salt
Vegetable shortening
Cold water
Chill the vegetable shortening in the fridge for about an hour before you start making the crackers.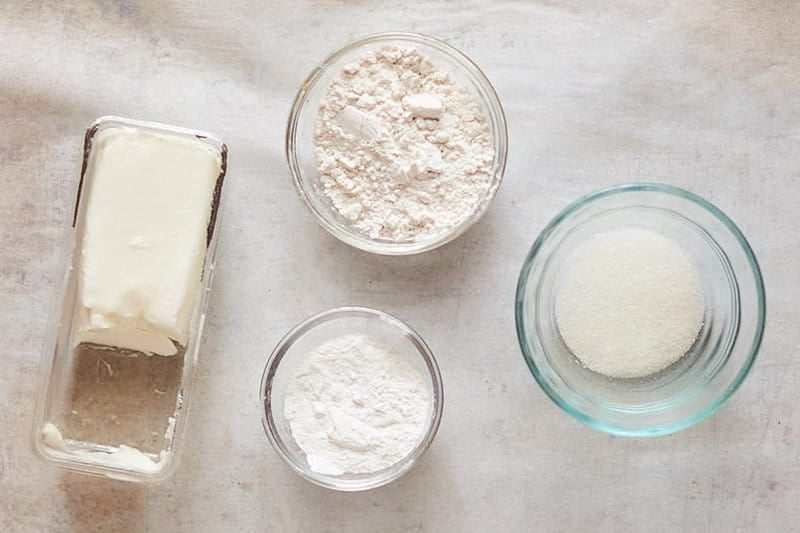 How to Make Homemade Crackers
To bake these easy homemade crackers:
In a large mixing bowl, use a fork to stir together the flour, baking soda, and salt.
Cut in the chilled vegetable shortening using a pastry cutter or your fingers. The dough should have the texture of cornmeal at this point.
Add the cold water to the flour mixture a little at a time and work it into the dry flour into a dough. Depending on the weather and the flour you use, you may not need to add all the water. It is essential to avoid overworking the dough at this point. The dough should be stiff, but it needs to stay together easily when you form it into a ball.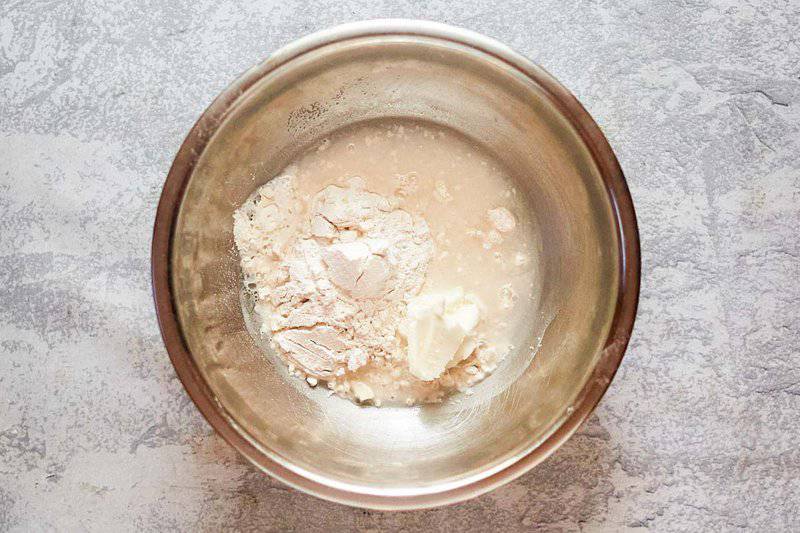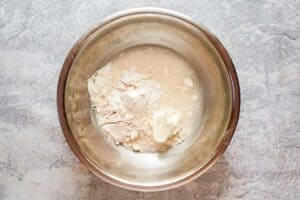 Cover the bowl with a kitchen towel and stick it in the fridge for about 30 minutes to allow the flour to hydrate fully.
Preheat the oven to 400°F.
Once the cracker dough is rested, roll it out very thinly into a rectangle on a lightly floured work surface. To make rolling out the cracker dough easier, try running it through a pasta machine.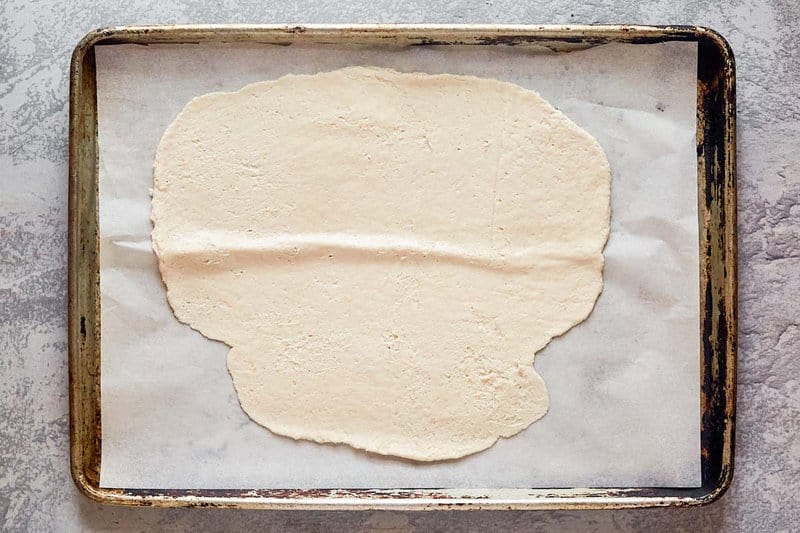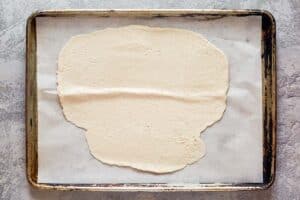 Use a bench scraper, pizza cutter, or sharp knife to cut into cracker-sized squares. Poke each cracker several times with the tines of a fork to prevent it from puffing while baking.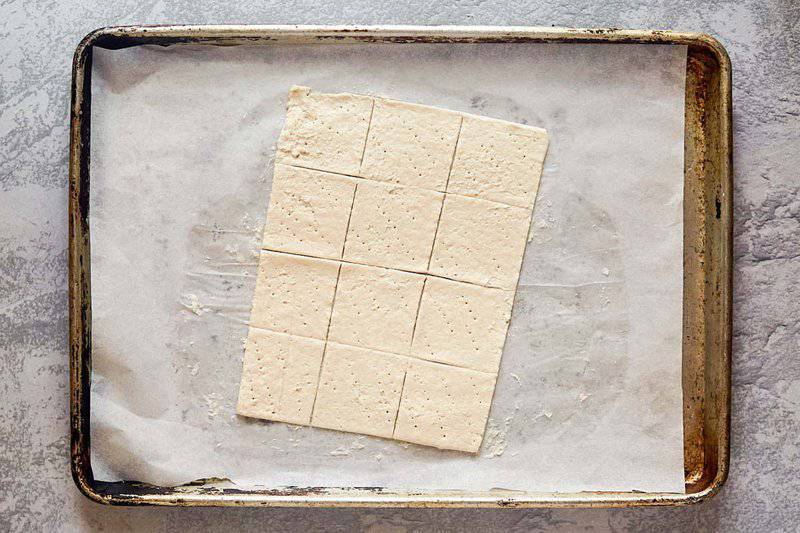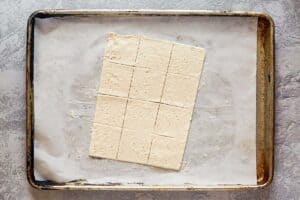 Separate the dough into individual crackers, and place the uncooked crackers onto a baking sheet lined with parchment paper.
Bake the crackers on the bottom rack of the oven for 10 minutes. Crank the heat up to 450°F and place the tray on the top oven rack to brown slightly.
Remove the baked crackers from the oven and place the baking tray on a wire rack. Sprinkle salt on the crackers while they are still hot.
Allow the crackers to cool before serving.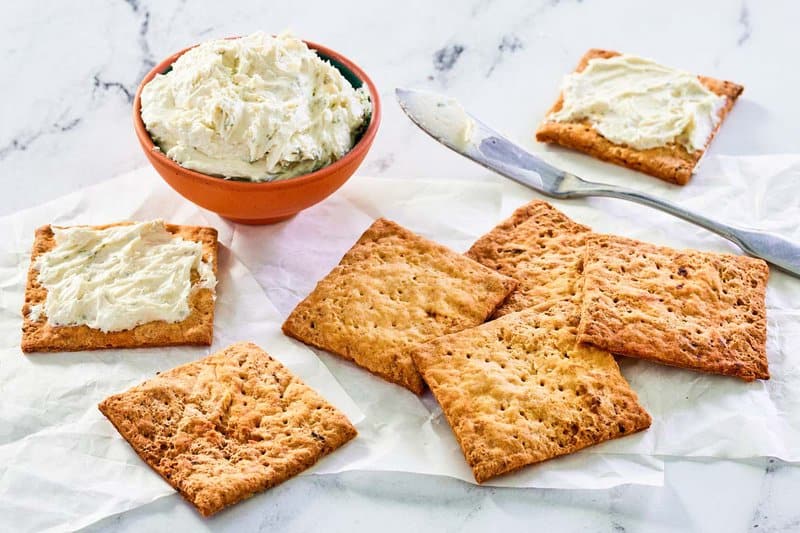 Recipe Variations
Plain crackers are good, but you also have many options to make them a bit fancier. Here are a few suggestions:
Add half a tablespoon of chopped, dried herbs to the dough. Thyme, oregano, or rosemary would taste amazing in this recipe.
Sprinkle a few poppy seeds, sesame seeds, or bagel seasoning on top of the crackers before baking for a bit of added texture.
A quarter-cup of powdered cheese and a pinch of smoked paprika gives these crackers a nice cheesy flavor.
What to Serve These Crackers
Use these healthy crackers as usual. Besides just munching on them, you can:
Turn them into appetizers with a piece of hard salami and a slice of cheese.
Crumble the crackers on top of your favorite casserole dish.
Turn them into crumbs to bread a chicken breast for the crunchiest baked chicken you have ever had.
How to Keep Homemade Crackers Crisp
Store crackers in an airtight container at room temperature in the cupboard. Do not refrigerate or freeze.
Believe it or not, you can re-crisp stale crackers by spreading them on a baking tray. Reheat the crackers in a 225°F oven for about ten minutes, turning them halfway through the cooking time. Watch the crackers closely to prevent them from burning.
How Long Do Homemade Crackers Last?
Homemade crackers will stay crispy in an airtight container for up to two weeks. Do not store them in a plastic bag where they can easily break.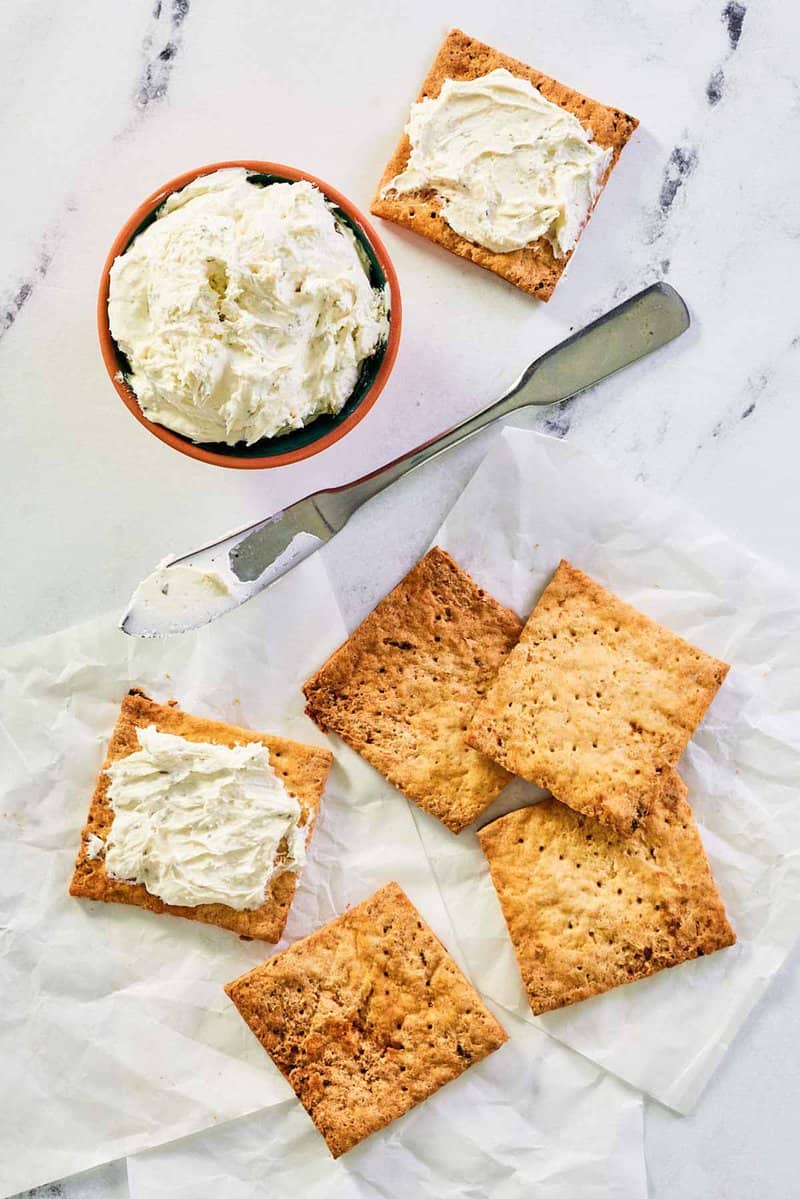 Great Dips and Spreads to Serve with Crackers
Great Toasty Bread Recipes to Make
Check out more of my easy bread recipes and the best DIY recipes on CopyKat!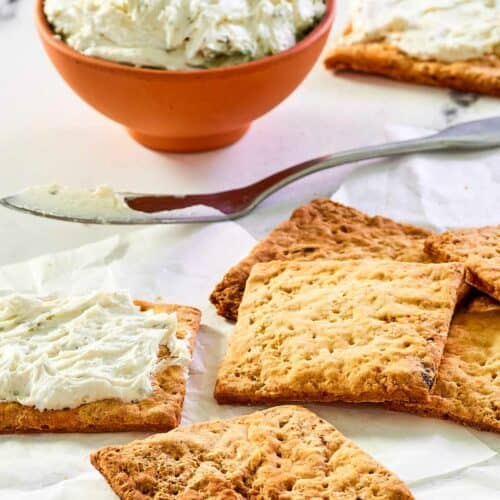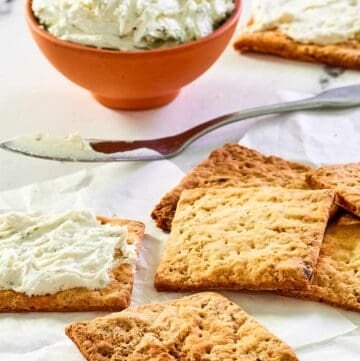 Ingredients
1

cup

flour

1

teaspoon

baking powder

2

tablespoon

shortening

1

teaspoon

salt

1/2

cup

water
Instructions
Mix to make like pie dough, turn on slightly floured surface. Roll with rolling pin until very thin. Cut into square and pick several times with a fork. Bake on bottom rack in a 400-degree oven for 10 minutes. Then remove and place on top rack and increase temperature to 450 degrees to brown the crackers. Immediately salt to taste when removed from oven.
Nutrition
Calories:
68
kcal
|
Carbohydrates:
9
g
|
Protein:
1
g
|
Fat:
2
g
|
Saturated Fat:
0
g
|
Cholesterol:
0
mg
|
Sodium:
233
mg
|
Potassium:
53
mg
|
Fiber:
0
g
|
Sugar:
0
g
|
Calcium:
19
mg
|
Iron:
0.6
mg