Looking for the perfectly seasoned Etouffee? The Magnolia Bar and Grill Crawfish Etouffee is easy to make, and you will soon enjoy a delicious bowl of Etoufee in no time at all.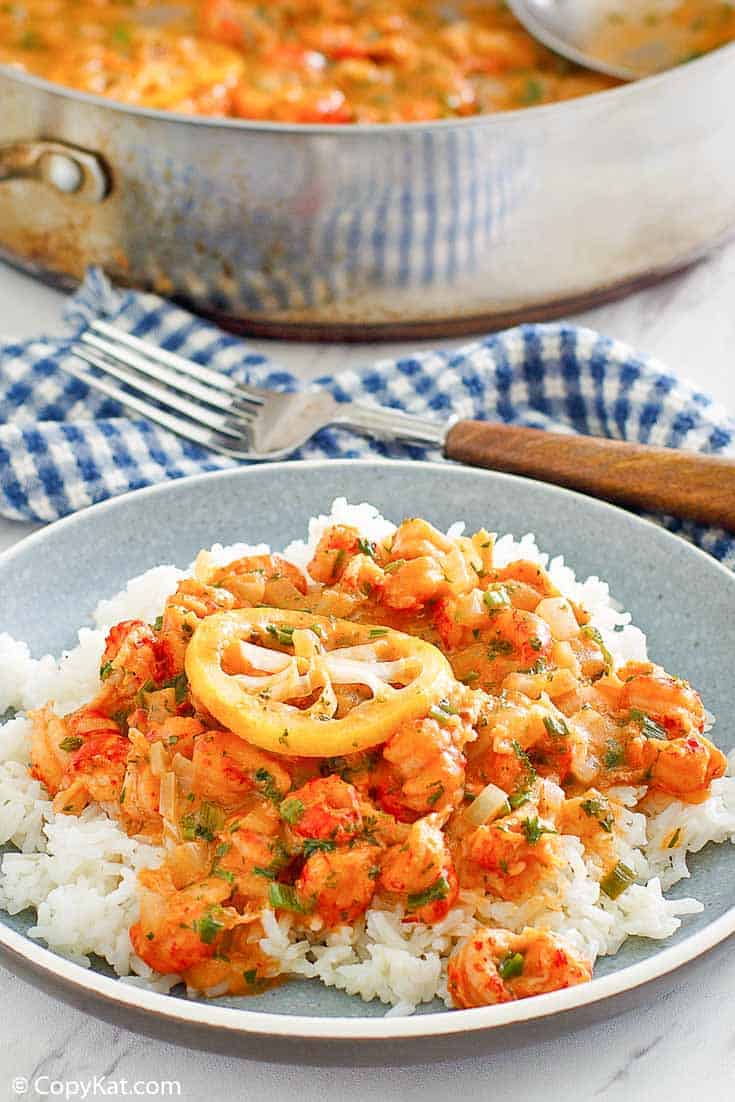 Magnolia Bar & Grill Crawfish Etouffee
Magnolia Bar & Grill is located in Houston, Texas, and their Crawfish Etouffee is a dish that is well known and liked. I personally just love etouffee. If you have never tried etouffee, it is a popular style of soup/stew in the south that is served with bowls of rice. You simply pour the etouffee over the rice and enjoy this tasty southern treat.
Magnolia Bar & Grill began life in 1983 during Houston's Cajun-restaurant craze. Many of the Cajun restaurants that opened during that time compromised on the spicy Cajun flavors in order to cater to families. But, fortunately, Magnolia Bar & Grill chose not to go down that road. Their food tastes just as good today as it did twenty years ago – spicy, rich, and outrageously delicious. If you ever get to eat there, try the pee-wee soft-shell crabs, the gumbo, the fresh red snapper, the roasted duck, and the etouffee.
What Is an Etouffee?
The word etouffee (pronounced eh-too-fey) derives from the French and means to smother. Etouffee is like a very thick stew that is chock full of delicious, plump crawfish (or shrimp), seasoned to perfection, and served over rice. The dish can be likened to gumbo – the same wonderful Creole seasonings and made with a roux. However, unlike gumbo, etouffee is often prepared with a "blonde" roux that gives it a lighter color. The almost sweet flavor is very different and unique. It's a taste you won't soon forget.
Etouffe is a traditional New Orleans dish and is very popular at Mardi Gras. Although Mardi Gras is a short season, you can enjoy Mardi Gras favorites all year long. Now you can make the Magnolia Bar & Grill Crawfish Etouffee recipe at home.
Crawfish (also known as mudbugs) are only in season for a short time during the year. These small red crustaceans are a Louisiana and East Texas delicacy. The morsel of edible meat that a crawfish produces is tiny and located in its tail. You can buy frozen crawfish tails in many grocery stores, and you may want to pick up a package of these to make this crawfish etouffee recipe.
What to Serve With Crawfish Etouffee
The most popular way to serve crawfish etouffee is to simply pour it over white rice. You could use brown or wild rice if you prefer. However, you could be a little more inventive if you want:
Serve it over spinach pasta.
Serve it over grits
For a grain-free option, serve it over chopped and cooked cauliflower.
Ingredients for Magnolia Bar and Grill Crawfish Etouffee
This is what you need to make crawfish etouffee:
Crawfish Tails
Salt
Cayenne Pepper
Butter
Onion
Flour
Lemon
Tomato Paste
Green Onion
Parsley
How to Make Crawfish Etouffee
Season the crawfish tails with salt and cayenne pepper.
Make a roux with butter, onion, and flour.
Add water, tomato paste, and lemon to the roux. Stir to combine.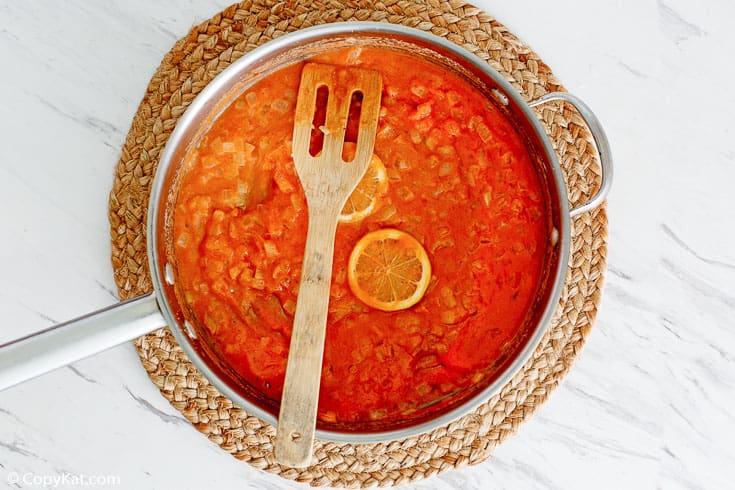 Cook sauce for 20 minutes.
Add seasoned crawfish, cover, and cook for 8 minutes.
Serve with steamed white rice.
If you love Cajun food, you may want to try these copycat Cajun shrimp recipes. And, please let me know what your favorite Cajun food is – I would love to hear about it.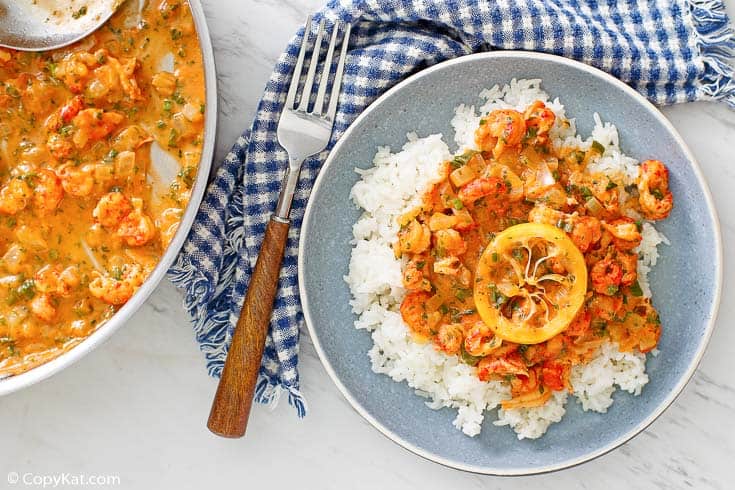 Love New Orleans Cajun food? Try these recipes
Popular Shrimp Recipes
Find new seafood recipes and lots of famous restaurant recipes.
Ingredients
1

pound

cleaned Crawfish Tails

1

teaspoon

Salt

1/4

teaspoon

Cayenne Pepper

1/2

cup

butter

1

medium

Onion, chopped fine

1

teaspoon

Flour

2

thin

slices lemon

1

tablespoon

Tomato Paste

1

tablespoon

Green Onion

1

tablespoon

Parsley
Instructions
Use a saucepan with a tight fitting lid to "Etouffe". Season crawfish tails with salt and pepper; set aside. Melt butter, add chopped onion, and cook over medium heat until onions are tender. Stir in flour, blend well, and add 3/4 cup water, lemon, tomato paste, and cook slowly for about 20 minutes, and add a little more water occasionally. When sauce is done, add crawfish tails; cover with lid. Cook 8 minutes. Season again, to taste. Add green onion, parsley, cook 2 minutes longer. Serve over steamed rice.
Nutrition
Calories:
237
kcal
|
Carbohydrates:
5
g
|
Protein:
3
g
|
Fat:
23
g
|
Saturated Fat:
14
g
|
Cholesterol:
79
mg
|
Sodium:
831
mg
|
Potassium:
131
mg
|
Fiber:
0
g
|
Sugar:
2
g
|
Vitamin A:
920
IU
|
Vitamin C:
5.7
mg
|
Calcium:
23
mg
|
Iron:
0.4
mg