Starbucks Cold Brew is a smooth iced coffee drink to enjoy at any time of the day. There's no need to go to the coffee shop to order cold brew when you DIY and save money too.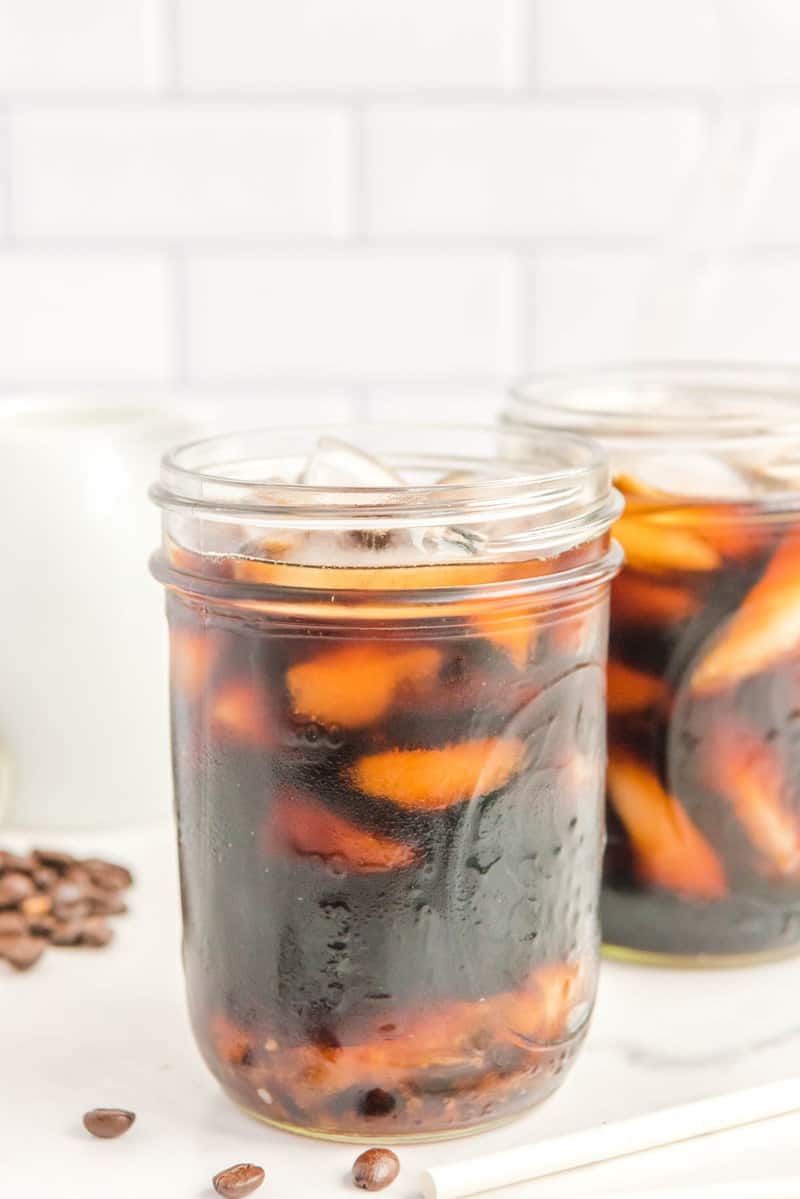 This post contains affiliate links. As an Amazon Associate, I earn from qualifying purchases.
Why is Starbucks Cold Brew Is So Good?
One common complaint about coffee is that it can sometimes be a bit too acidic. And have you ordered an iced coffee recently? More than likely, you got something that weak, watery, and didn't taste much like coffee. No one wants that.
Cold Brew from Starbucks is neither acidic nor weak. It is the perfect way to enjoy strong but smooth coffee over ice.
You Can Make Delicious, Cheap Cold Brew at Home
If you are wondering what is Starbucks Cold Brew, it is coffee that is made without heat. With this straightforward cold brewing method, you can make a deliciously smooth and rich cold brew without expensive equipment. It is every bit as good as the stuff you buy in a cafe or supermarket but at a fraction of the price.
The only downside is that it will take a little planning. But once you make it a few times, you will be able to predict when and how much cold brew you need to prepare to avoid running out.
Cold Brew Starbucks Style Ingredients
For Starbucks Cold Brew, you'll need: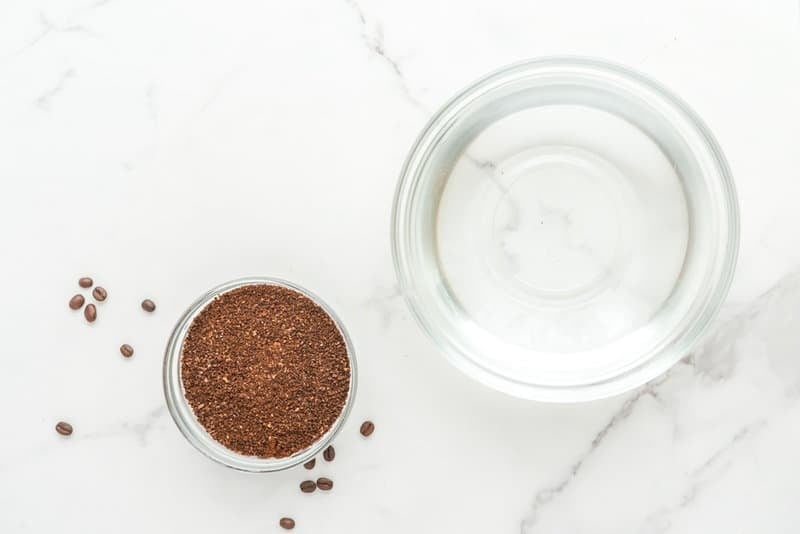 Ingredient Notes
With only two ingredients, you must be very selective about what to use.
Choose a medium or dark-roasted coffee. If you are ordinarily wary of using darker roasts because you don't like the acidity, have no fear. Cold-brewing releases only a fraction of the coffee's acidity compared with other brewing methods.
You can't purchase the same blend that Starbucks uses for its cold brew coffee (Nariño 70 Cold Brew Coffee), but you can buy the chain's similar Ethiopian coffee. For the best results, use whole beans and grind them right before brewing.
Don't brew with the water directly from the tap. Starbucks uses filtered water, and so should you. Avoid distilled or boiled water, as it can make your coffee taste flat.
Preparing this recipe is a lot less messy if you have a cold brew maker. If you don't have one, you can still make Cold Brew in a pitcher or jar and filter through a cheesecloth or coffee filter. There are many inexpensive cold brew makers online if you find that you like drinking cold-brewed coffee.
To brew and serve:
Add the coffee grounds to the container.
Pour in the water and stir gently.
Cover the container and put it in the fridge for at least 24 hours.
Strain the coffee through a cheesecloth or a coffee filter and return the strained coffee to the fridge.
Serve cold brew over ice.
To sweeten the drink, add simple syrup, plain or flavored such as vanilla syrup.
For a creamy drink, add half-and-half, cream, or your favorite flavored creamer.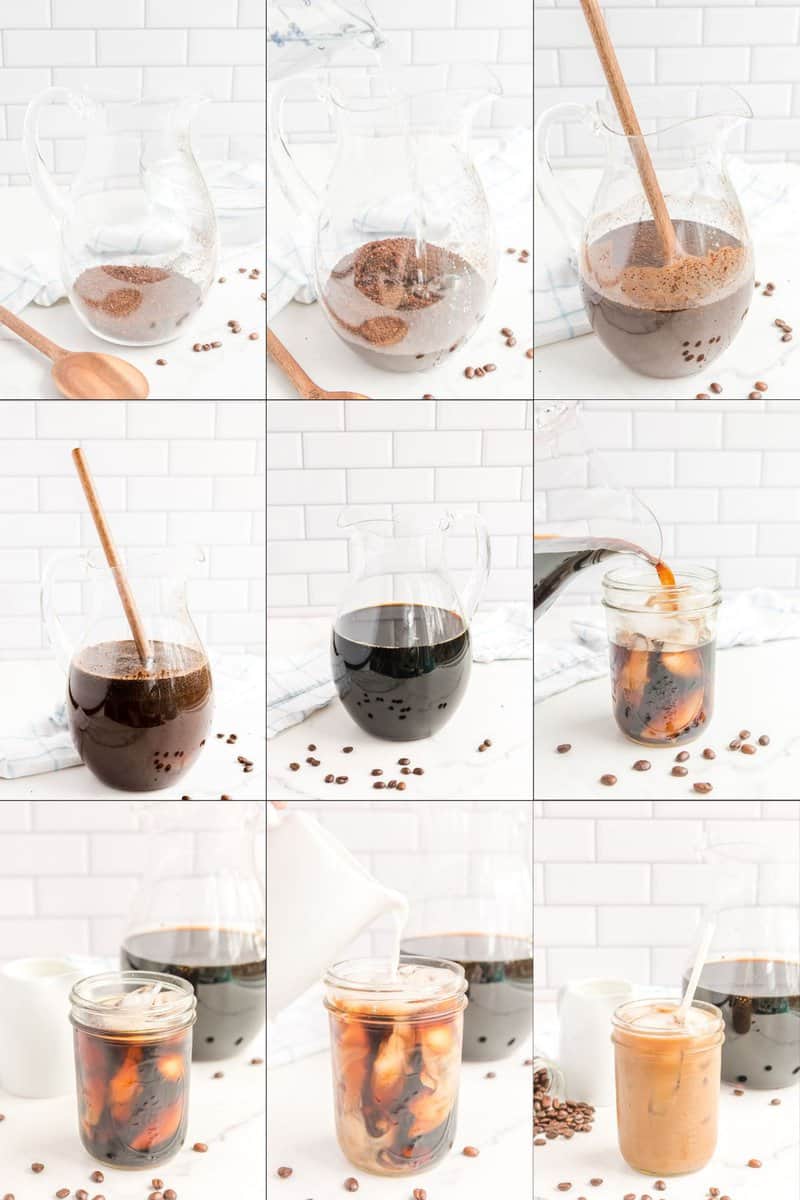 What To Serve Cold Brew With
Enjoy cold brew coffee in the same way you drink any other coffee. You may want to taste the coffee black before adding any half & half, cream, or sweetener. Since cold-brewed coffee isn't as bitter as regular coffee, many people find they need less dairy and sugar.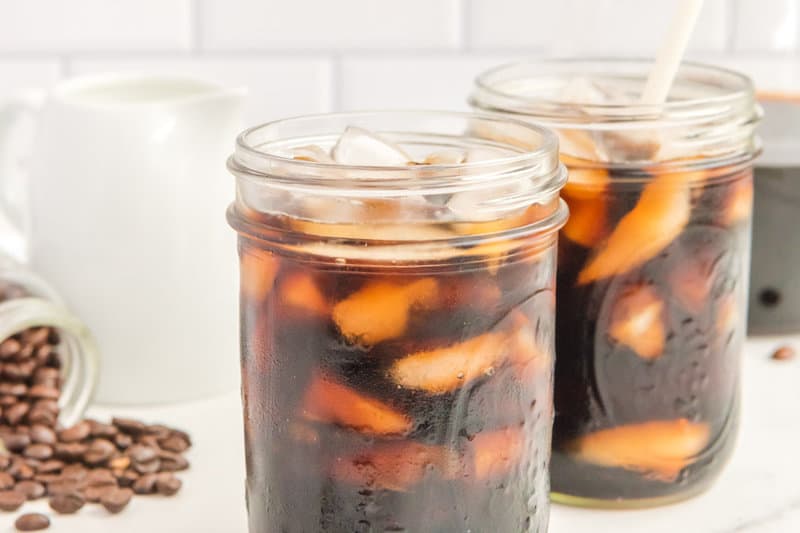 How To Store Cold Brew
Always keep Cold Brew in the fridge in a covered container to keep it fresh for longer.
How Long Does Cold Brew Coffee Last
Although you can drink Cold Brew coffee for up to 10 days after making it, it is best within the first two to three days.
Starbucks Cold Brew vs Iced Coffee
Believe it or not, you can also order Iced Coffee at Starbucks. So, what is the difference between Cold Brew and Iced Coffee besides the brewing method? Quite a bit.
While the chain makes its Cold Brew with the Nariño 70 blend, it uses a different blend to brew double-strength coffee for its Iced Coffee. The results are that while Starbucks Cold Brew is full-bodied and smooth, the chain's Iced Coffee is less intense and has sharper flavors.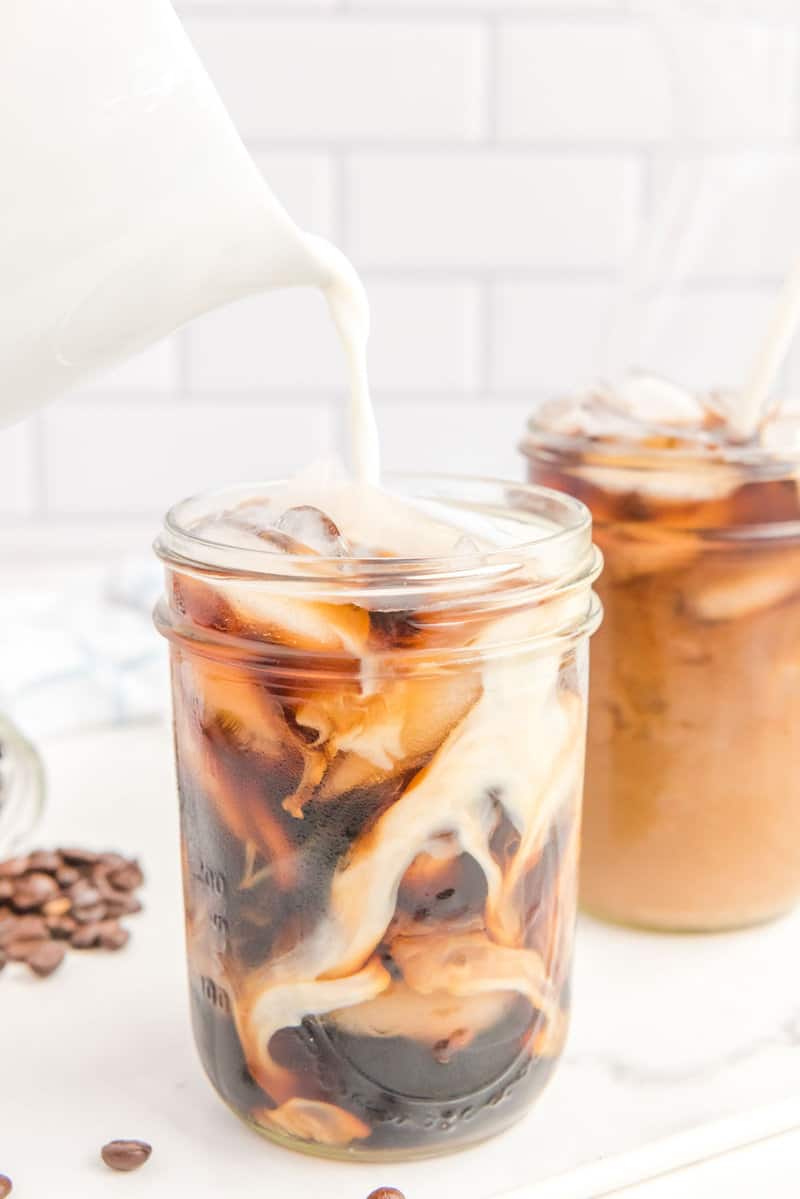 Delicious Cold Brew Drinks
Favorite Cold and Frozen Coffee Drinks
Check out more of my easy drink recipes and the best copycat Starbucks coffee recipes on CopyKat!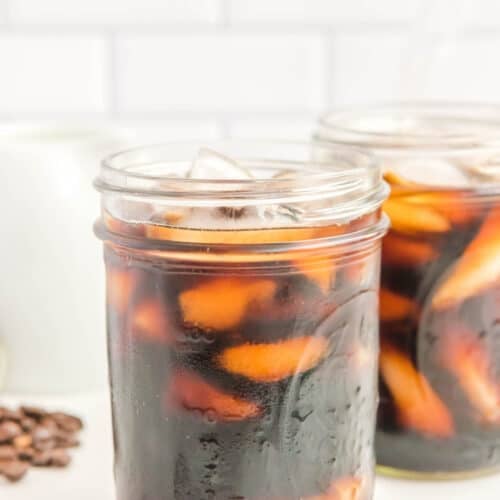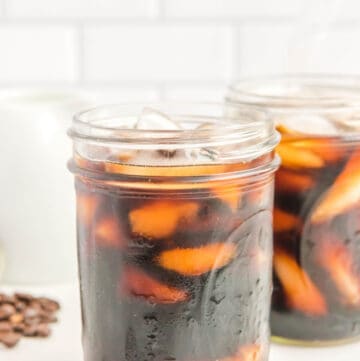 Ingredients
1

cup

whole coffee beans

freshly ground, fine ground

6

cups

cold water

ice

for serving

¾

cup

creamer

optional
Instructions
In a large pitcher, combine coffee grounds with cold water. Mix well until the coffee grounds are fully submersed. They will rise to the top after mixing.

Place the pitcher inside the refrigerator and allow it to chill for at least 24 hours. Chill longer for richer taste.

When ready to serve, stir it again. Most of the coffee grounds should be absorbed into the water. If any other grounds are visible, pour through a strainer before serving.

Pour cold brew over ice and serve with your choice of creamer, if desired.
Notes
Use Starbucks coffee beans or coffee beans of your choice.
The coloring will get slightly darker as your cold brew chills.
Use a coffee grinder for best results when grinding your coffee. You want this very finely ground. You can purchase a coffee grinder or find one in the coffee aisle at your local grocery store.
Nutrition
Serving:
8
ounces
|
Calories:
40
kcal
|
Carbohydrates:
1
g
|
Protein:
1
g
|
Fat:
3
g
|
Saturated Fat:
2
g
|
Polyunsaturated Fat:
0.2
g
|
Monounsaturated Fat:
1
g
|
Cholesterol:
11
mg
|
Sodium:
30
mg
|
Potassium:
40
mg
|
Sugar:
1
g
|
Vitamin A:
107
IU
|
Vitamin C:
0.3
mg
|
Calcium:
39
mg
|
Iron:
0.01
mg