McDonald's Iced Coffee is sweet, creamy, and simple to make at home. Save money and make this delicious iced coffee drink with brewed coffee, homemade simple syrup, and cream.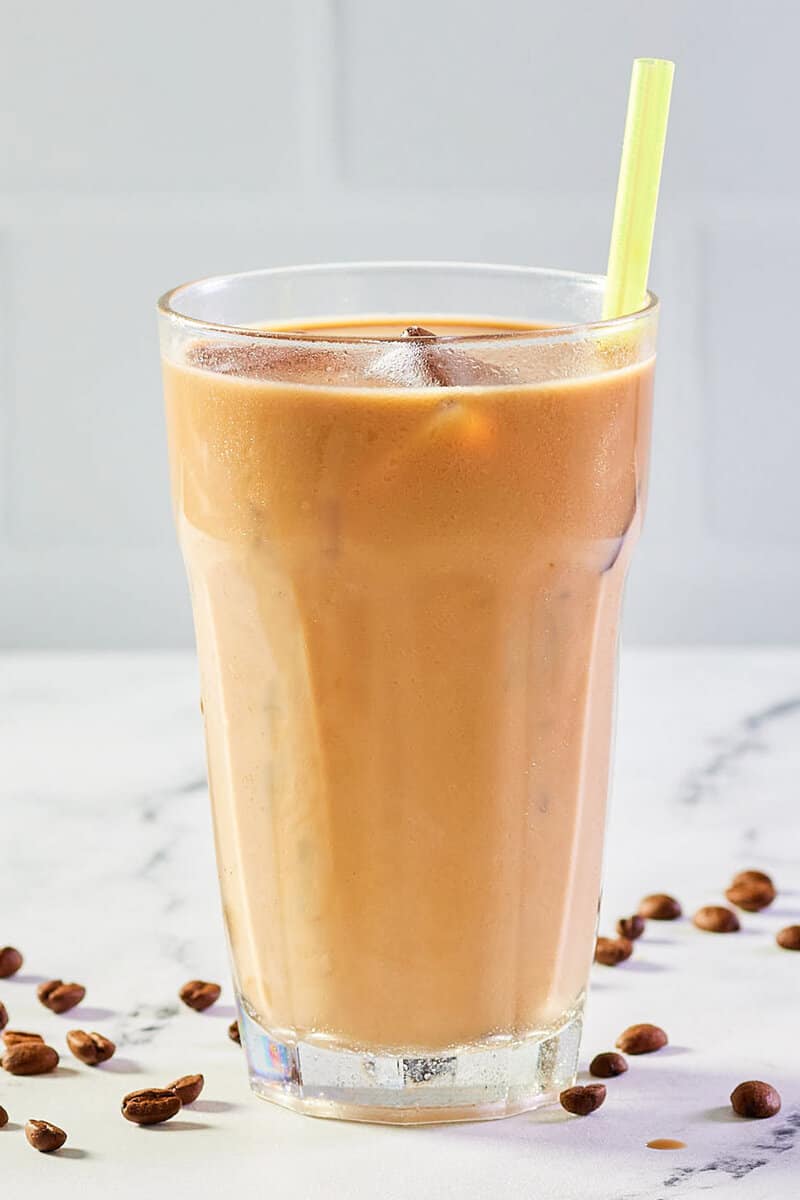 This post contains affiliate links. As an Amazon Associate, I earn from qualifying purchases.
What Makes a McDonald's Iced Coffee So Refreshing?
Sometimes it seems like the whole coffee culture thing has gone a bit too far. It is nice to know that some people have resisted the pull for new, more elaborate coffee options.
McDonald's Iced Coffee isn't fancy. The coffee's not cold-brewed, nor are there any unnecessary garnishes. It's just their premium roast coffee served sweet and light, this is the one iced coffee to choose when you just want something delicious without any frills.
Why You Should Try This Recipe?
This is a basic recipe that requires no fancy equipment or brewing techniques. It is inexpensive and pretty much foolproof to make. Mix up a big batch and keep it in your fridge, and you'll always be able to satisfy your iced coffee craving.
Is the McCafe Brand Coffee Sold in the Grocery Store the Same as What You Get at McDonald's?
The overwhelming online opinion is that the Premium McCafe Roast available in grocery stores is similar but not the same as the coffee McDonald's serves.
McDonald's Iced Coffee Ingredients
For rich simple syrup, you'll need:
For preparing McDonald's iced coffee recipe, you'll need:
Brewed coffee, cooled
Rich simple syrup
Half & half
Some people claim that McDonald's uses double-strength coffee for their iced coffee. Try making it both ways and taste and see which one you prefer.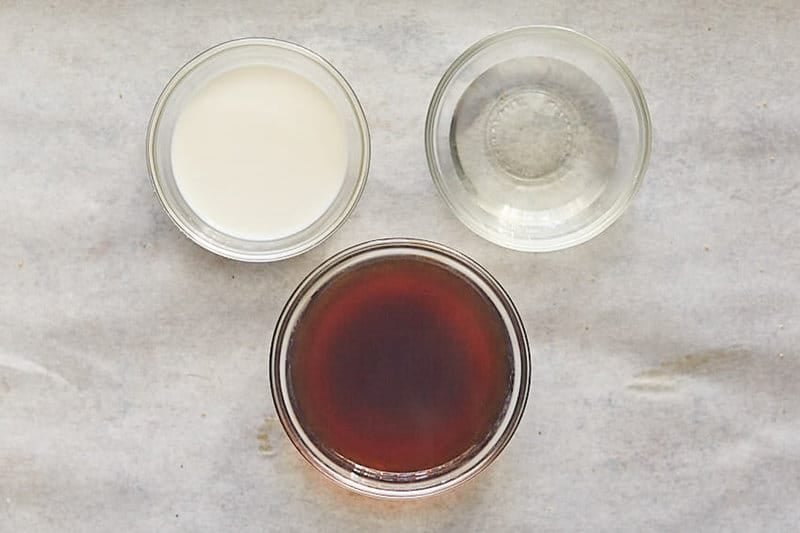 How to Make McDonald's Iced Coffee
To prepare the rich simple syrup:
Combine sugar and water in a small saucepan over medium-low heat.
Stir until the sugar dissolves fully.
Let the rich simple syrup cool completely before transferring it to an airtight container and storing it in the fridge.
Note: This recipe makes multiple servings of rich simple syrup. The extra will keep in the refrigerator for up to two weeks.
To brew the coffee for McDonald's Iced Coffee:
Brew a pot of coffee as usual, or make a double-strength brew by using twice the coffee grounds as usual for the same amount of water.
Let the coffee cool on the counter and then chill in the fridge before using.
To prepare the copycat iced coffee from McDonald's:
Put ice cubes in a 16-ounce serving glass.
Add a tablespoon of the rich simple homemade syrup.
Fill the glass with cold coffee, leaving enough room for half & half.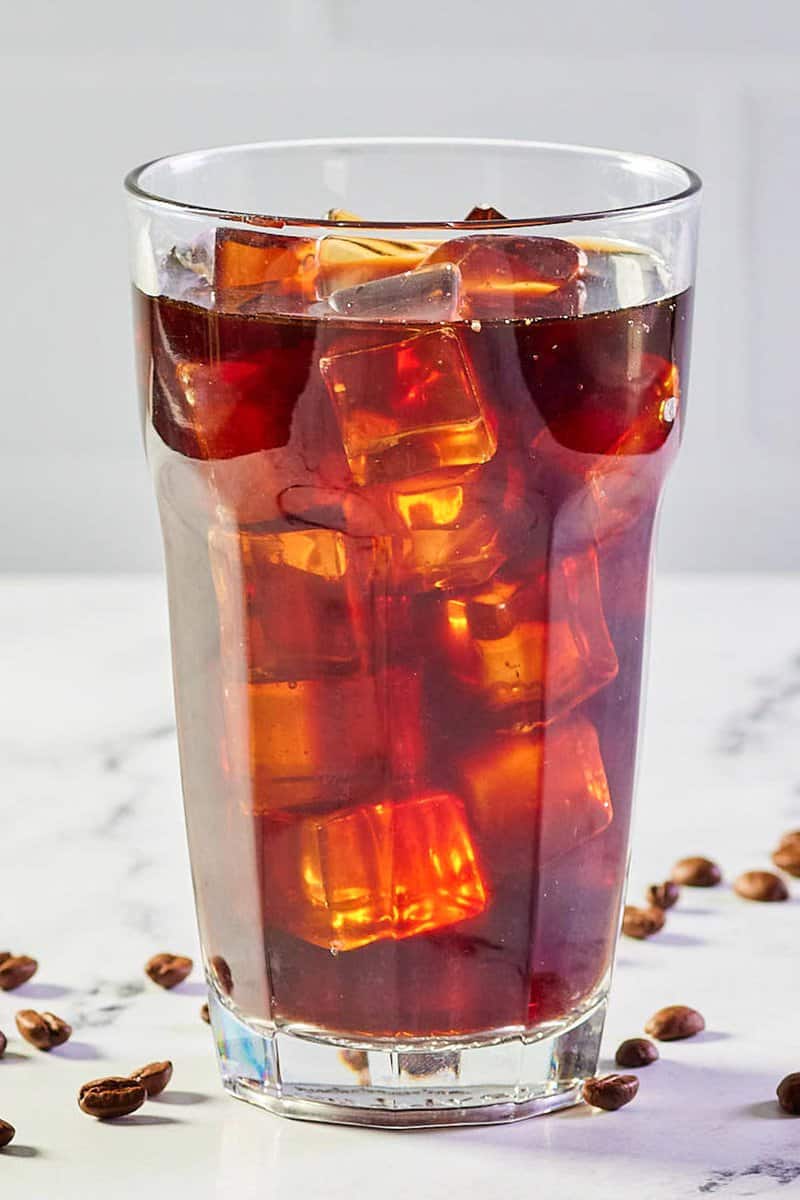 Add as much half & half as you want.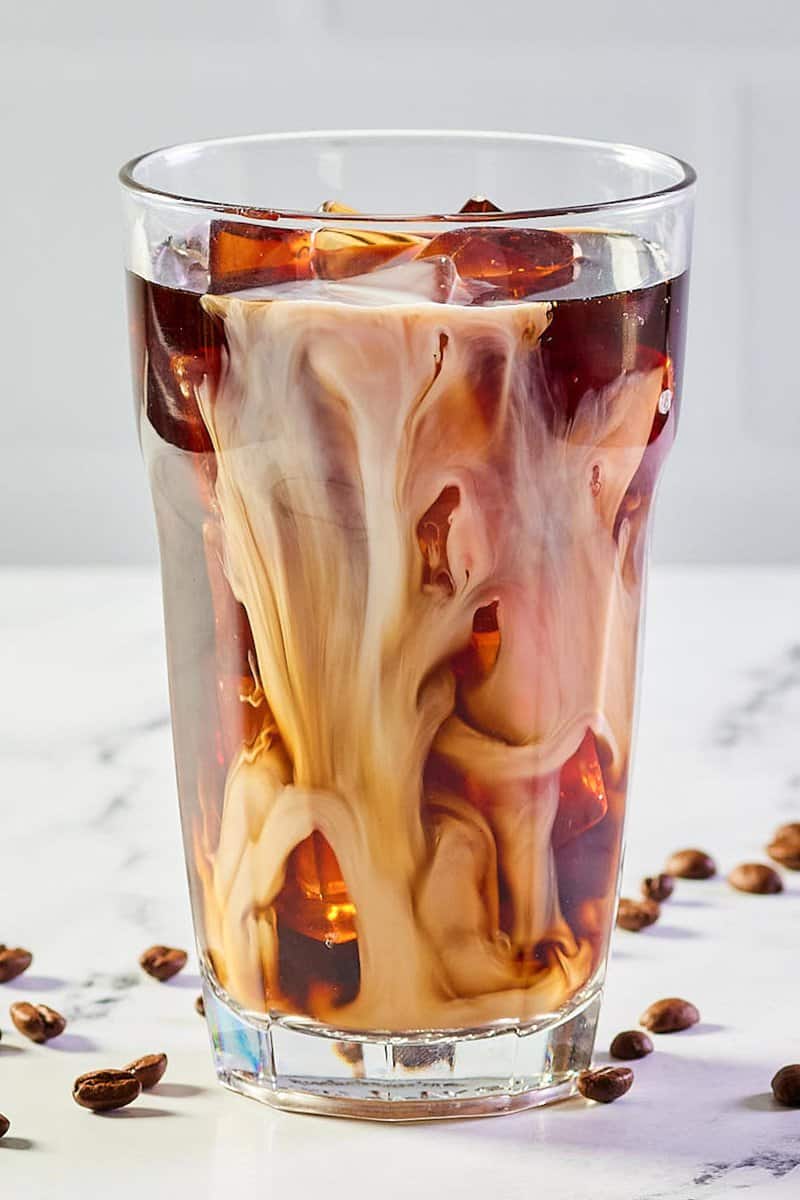 Stir and serve with a straw.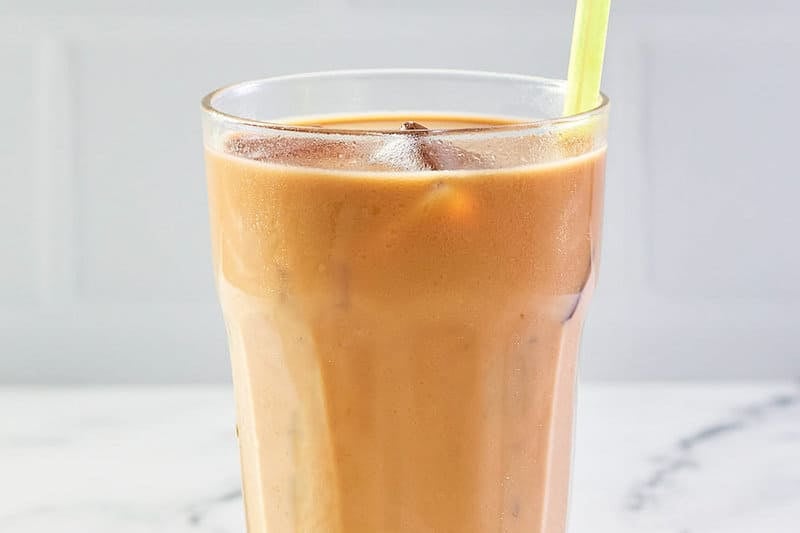 What To Serve It With
Iced coffee from McDonald's is a refreshing drink to sip while eating a light snack like a bagel or pastry. Enjoy it as a basic iced coffee, or experiment with some of the variations below.
Recipe Variations
Making this recipe at home means you really can have it your way. Here are a few suggestions to customize your iced coffee:
Make the recipe with different types of coffee, including decaf and flavored roasts.
Use non-dairy milk or heavy whipping cream in your coffee. Try adding sweetened condensed milk to create Thai Iced Coffee.
For lighter versions, use light cream, whole milk, 2%, 1%, or nonfat milk.
Go with cold-brewed coffee for a beverage with much less acidity.
Choose your favorite flavored syrup like vanilla syrup or spike your drink with Bailey's Irish Cream or Rum Chata.
Add some chocolate syrup to make it an iced mocha coffee.
Make a pitcher by brewing a strong pot of coffee with your coffee maker and letting it cool. Pour 1 cup of simple syrup, 5 to 6 cups of cooled coffee, and 1 cup half and half into an ice-filled pitcher. Use a large spoon to stir and the coffee mixture.
Frequently Asked Questions About McDonald's Iced Coffee
How Much Caffeine Is in a McDonald's Iced Coffee?
According to Caffeine Informer, a small iced coffee has 94 mg of caffeine; a medium coffee has 133 mg of caffeine; a large coffee has 200 mg of caffeine.
Does McDonald's Serve Iced Coffee All Day?
McDonald's Iced Coffee is available all day. Just how fresh it is, well, that is another question. 
Does McDonald's Have Decaf Iced Coffee?
Decaf is not an official menu item at McDonald's, but some customers claim that you may get lucky if you ask the manager. However, there's a good chance that the decaf you get will just be stale regular decaf and not double-brewed like the regular iced coffee.
Can You Customize a McDonald's Iced Coffee?
Yes, you can order McCafe Iced Coffee without cream or sugar, and you can add your choice of Caramel, Hazelnut, French Vanilla, or Sugar-Free French Vanilla syrups. 
More McDonald's Copycat Recipes
Favorite Iced Coffee Drinks
Check out more of my easy drink recipes and the best copycat McDonald's recipes on CopyKat!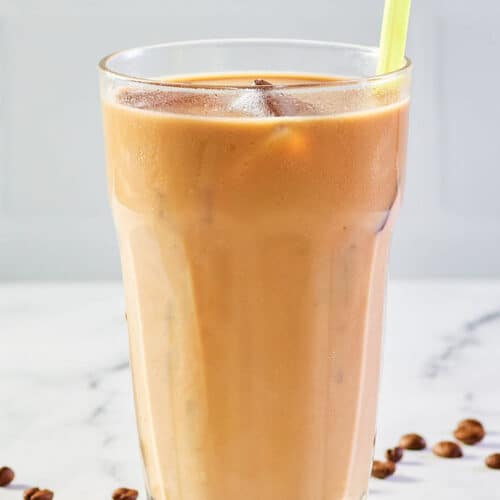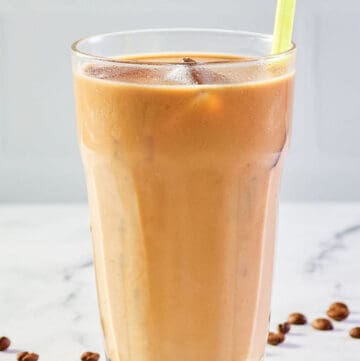 Ingredients
Drink
ice

1

cup

brewed coffee

cooled

3

tablespoons

simple syrup

3

tablespoons

half and half
Instructions
Simple Syrup
Bring the sugar and water to boil in a pot, stirring constantly until the sugar dissolves.
Drink
Fill a glass with ice.

Add the cooled coffee and 3 tablespoons of simple syrup.

Top with half and half and use a bar spoon to stir.
Nutrition
Calories:
223
kcal
|
Carbohydrates:
46
g
|
Protein:
2
g
|
Fat:
5
g
|
Saturated Fat:
3
g
|
Polyunsaturated Fat:
0.3
g
|
Monounsaturated Fat:
2
g
|
Cholesterol:
16
mg
|
Sodium:
67
mg
|
Potassium:
213
mg
|
Sugar:
46
g
|
Vitamin A:
159
IU
|
Vitamin C:
0.4
mg
|
Calcium:
61
mg
|
Iron:
2
mg