Who doesn't love McDonalds Sweet Tea? Iced tea is so refreshing. Nothing says summer like a thirst-quenching glass of iced tea. If asked what is my favorite menu item at McDonalds I will tell you it is their sweet tea.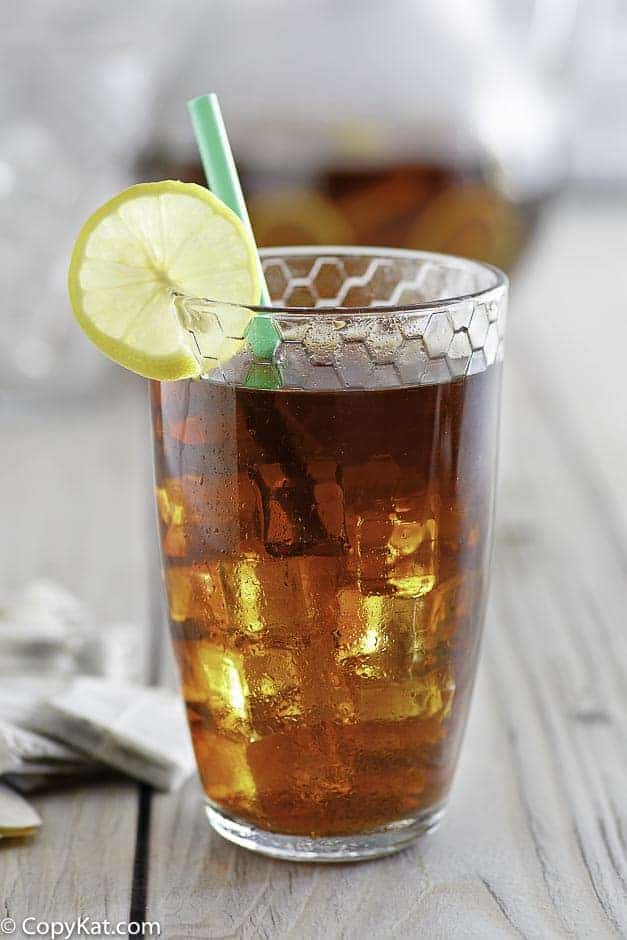 I know Iced tea making can be a very personal drink to make. We all have our favorite ways to make iced tea. I have friends that have special microwave methods. Other people I know have ways they make their sun tea. Other people like to let their tea steep for about an hour.
Now McDonald's doesn't do anything exotic like this. They make their tea in a large machine like a coffee maker. So the tea steeps only for the right amount of time. You and I don't have their machines at home, but we can make a similar type of tea just like they do.
One of the most important things you can do is to use the right type of tea. McDonald's uses a proprietary blend. I like to use Luzianne or even Lipton brand tea when making iced tea. I think both offer a really good flavor.
One mistake some people make is if they want a stronger tea they steep it for a longer time over heat. This can make the tea bitter. If you want a stronger tea, simply add more tea.
One of the benefits of making your own sweet tea is that you can control the amount of sugar that is in the recipe.   Did you know that a large sweet tea at McDonald's has 280 calories in it?  If you want you could make your tea with less sugar to save on calories.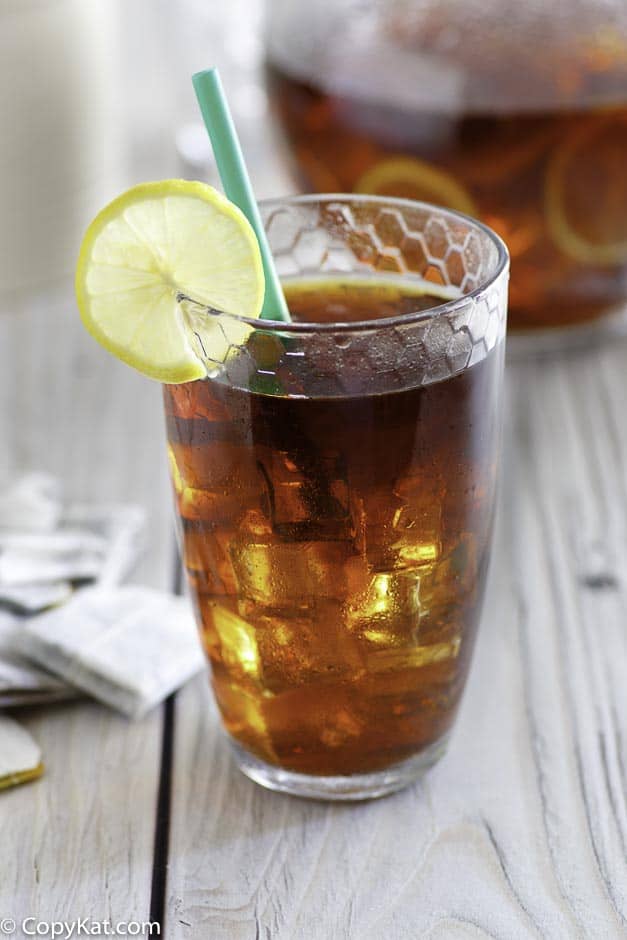 Important Steps in Making Iced Tea
Always use double the amount of tea as compared with hot tea. I find when making two quarts of iced tea, I like to use either three family-sized bags or twelve regular-sized bags.
Add the sugar at the same time as the tea bags. This way the sugar will absorb better into the tea.
As soon as the tea finishes steeping, pour over ice. The sudden cooling preserves the flavor of the tea and keeps its fruity flavors intact.
One mistake some people make is if they want a stronger tea they steep it for a longer time over heat. This can cause the tea to become bitter. If you want a stronger brew, simply add more tea.
Love fast food drinks? Check out these other restaurant drink recipes
Most Popular McDonald's Copycat Recipes
Be sure to check out more of my copycat recipes of drinks and easy restaurant recipes.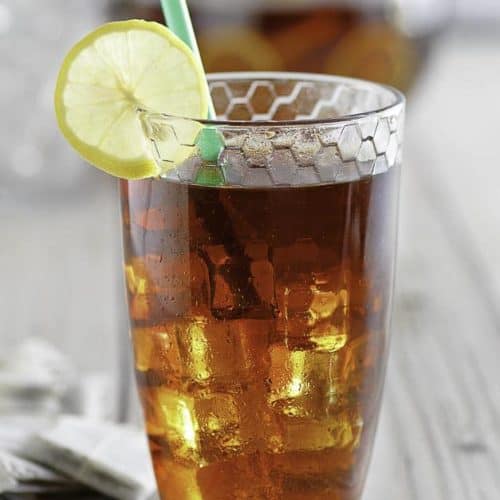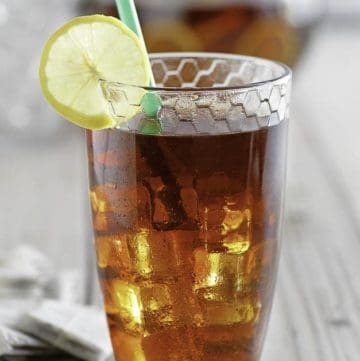 Ingredients
2

quarts

water

divided use

3

family-sized teabags

or 12 regular-sized teabags

2

cups

sugar

or less, if desired

ice
Instructions
Boil 1 quart of water. When the water reaches a boil, add the teabags and sugar and stir until the sugar dissolves.

Reduce the temperature to a simmer and let the tea steep for 5 minutes. Remove and discard the teabags.

Fill a pitcher with ice. Pour the tea over the ice and add the rest of the water to fill the pitcher.

Store the tea in the refrigerator.
Nutrition
Calories:
258
kcal
|
Carbohydrates:
66
g
|
Protein:
0
g
|
Fat:
0
g
|
Saturated Fat:
0
g
|
Cholesterol:
0
mg
|
Sodium:
0
mg
|
Sugar:
66
g
|
Iron:
0
mg