Enjoying one of the tastiest, most refreshing fast-food tea drinks no longer requires a trip to the Golden Arches. Whip up this perfect McDonald's sweet tea copycat recipe at home with just a few common ingredients, and you'll have plenty to quench your thirst whenever a craving hits.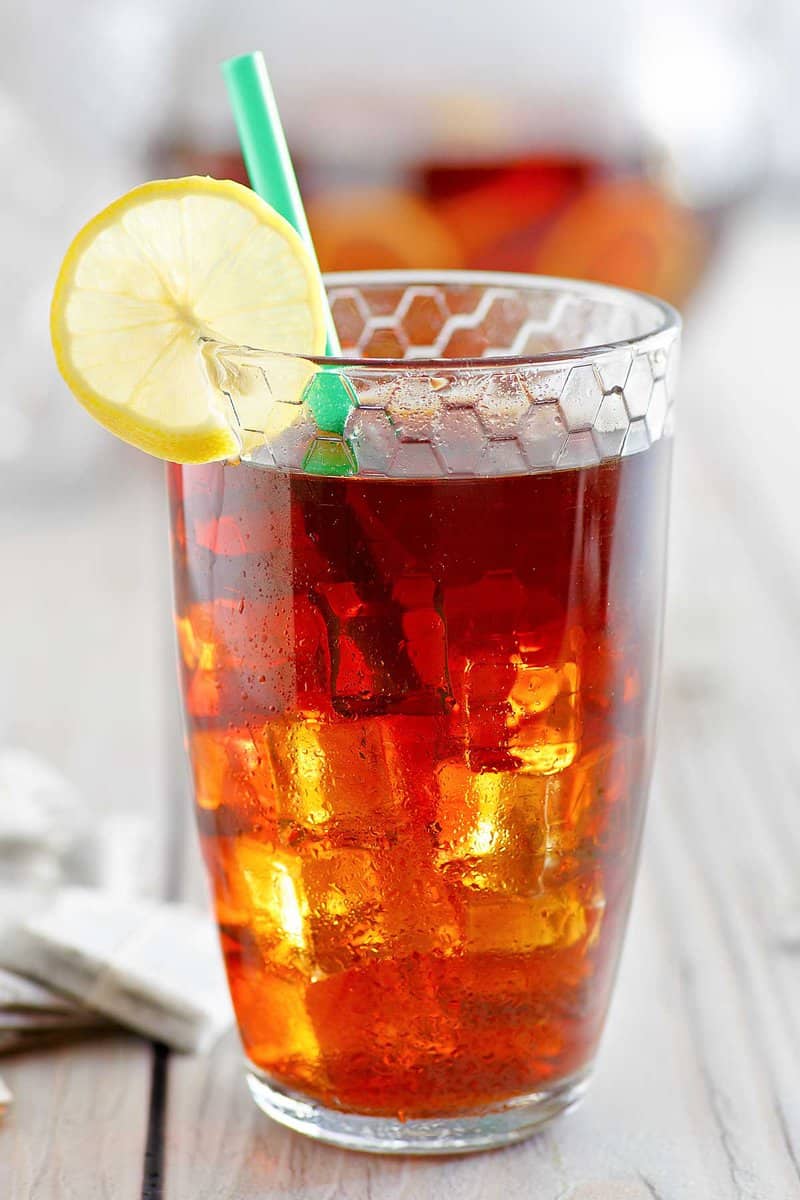 This post contains affiliate links. As an Amazon Associate, I earn from qualifying purchases.
McDonald's Sweet Iced Tea
Sweet tea is a refreshing beverage popular throughout the country, but nowhere more so than in the South. Still, even Southerners may often find themselves skipping the old family recipe and grabbing some of the delicious, addictingly sippable sweet tea from McDonald's.
However, there's no need to hit the drive-thru for it. You can save money and time by brewing some right at home, swapping out those massive coolers and industrial-sized ingredients for your everyday kitchen equipment.
What Makes McDonald's Sweet Tea So Good
Sometimes, you need a cold, flavorful drink to wash down your meal, but a soda just doesn't feel right. That's where McDonald's-style sweet tea shines. There's no carbonation, only moderate amounts of caffeine, and it's incredibly versatile, pairing well with any kind of food or excelling on its own.
Studies show that tea is also rich in antioxidants and other compounds that improve heart and brain health and reduce cancer risk.
Why This is the Best Recipe for McDonald's Sweet Tea
So much of the appeal of McDonald's sweet tea is its simplicity. It's easy to keep these ingredients on hand for brewing up a quick batch, which can be ready to drink in just a few minutes.
In addition, it's simple to scale up (or down) for your needs. Doubling the ingredients produces a gallon for larger events while halving them produces a personal batch that limits the potential for waste.
While this copycat McDonald's sweet tea recipe calls for two cups of sugar for six servings, nothing is stopping you from reducing this to cut back on sugar in your diet or to match your preferred taste.
McDonald's Sweet Tea Ingredients
Unsurprisingly, you can whip up a refreshing batch of copycat McDonald's Sweet Tea with just four everyday ingredients:
Black Tea Bags
Sugar
Water
Ice Cubes
As with many simple, homestyle recipes, the magic here doesn't come from any special inputs; it's how they're used instead.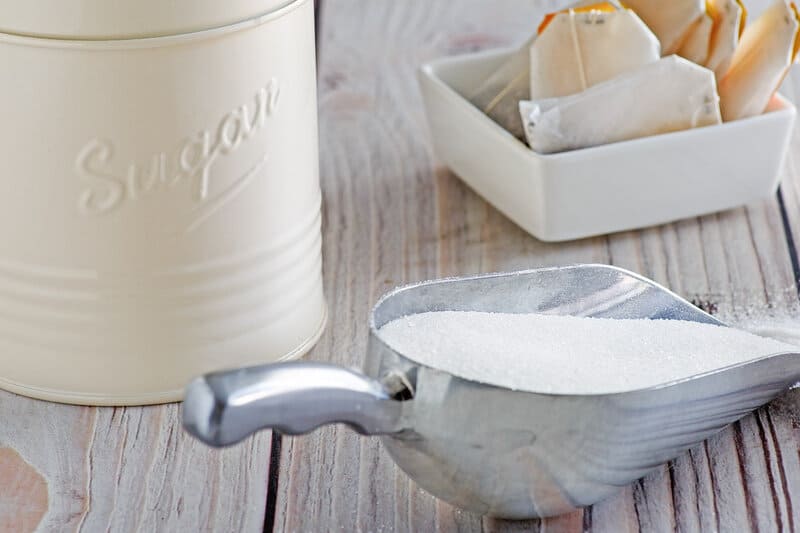 Ingredient Substitutions
Those sensitive to caffeine or looking to avoid it can easily replace regular black tea bags with decaffeinated ones. This won't require any other alterations to the recipe.
You can substitute part or all of the white granulated sugar with brown sugar or honey for added flavor.
It's also possible to replace the sugar with artificial sweeteners, though these may slightly affect the flavor.
How to Make McDonald's Sweet Tea
The process for making this refreshing beverage is about as quick and easy as it gets. Here are the easy steps:
Bring a quart of water to a rolling boil in a large pot or saucepan.
Add the sugar to the boiling water and stir until dissolved, then add the tea bags.
Steep tea for five minutes.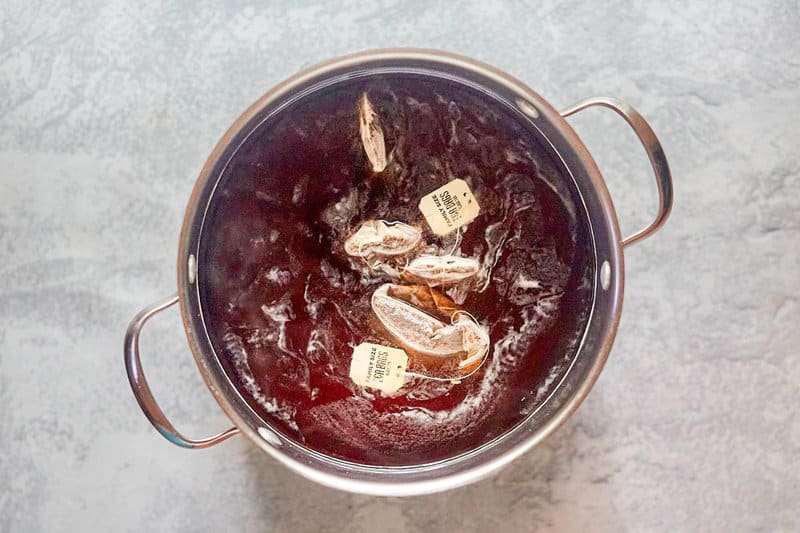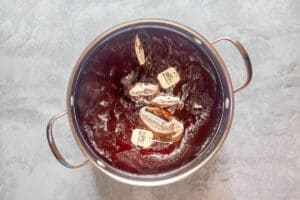 Remove and discard the tea bags.
Pour the tea into a glass pitcher with ice, then add another quart of cold water.
Let the tea chill in the refrigerator or serve immediately.
If you want to make a gallon of tea, double the recipe.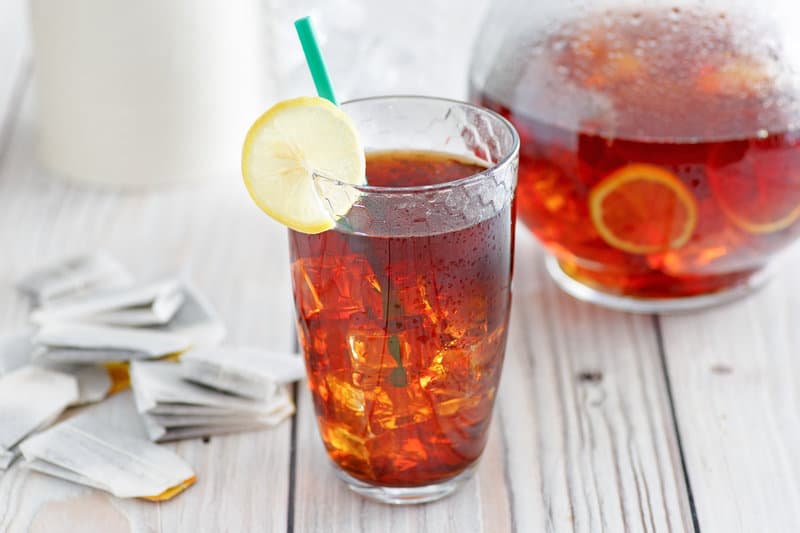 Essential Tips and Tricks for Making Iced Tea
McDonald's uses their own unique tea blend that's not available to the public. However, you can get very close to the same flavor using brands like Lipton or Luzianne.
Always use double the amount of tea bags compared to when you make hot tea. For two quarts of sweet tea from McDonald's, steep three family-sized bags or twelve regular-sized ones.
Add the sugar at the same time as the tea bags. This way, the sugar will be absorbed better into the tea.
As soon as the tea finishes steeping, pour over ice. The sudden cooling preserves the flavor of the tea and keeps its fruity flavors intact.
One common mistake made by those looking for stronger tea is steeping it for a longer time over heat. This can cause the tea to become bitter. However, adding a pinch of baking soda to the mixture can reduce bitterness. It will also darken the color of the tea. If you want a more potent brew, add more tea.
How to Serve McDonald's Sweet Tea
Serve this sweet tea in a tall glass with ice. If desired, garnish with a slice of lemon for an extra zest.
What Goes Well with McDonald's Sweet Tea
A drink like McDonald's tea is remarkably versatile, suitable for pairing with everything from fresh, healthy salads to spicy, flavorful ethnic food.
However, nothing goes better with it than delicious burgers, chicken sandwiches, fried chicken, and other cookout-friendly or Southern-style foods. The indulgent sweetness and refreshing character contrast perfectly with these saltier, richer, more savory meals.
However, it's also perfect for enjoying on its own, whether you're kicking back on the front porch on a summer afternoon or need something to sip on while working.
How to Store Sweet Tea
McDonald's tea is also easy to store. If possible, remove the ice or pour the tea into another airtight or easy-to-cover container. Then, stash the batch in your fridge, ideally in an airtight or covered container or pitcher. It should be good for about two to four days. You should avoid leaving the tea at room temperature for more than 24 hours.
Don't bother trying to freeze the tea. While it's technically possible, it'll likely alter the flavor or mouthfeel of the tea, and with such a simple recipe, it's easy to make up a new batch when you need it.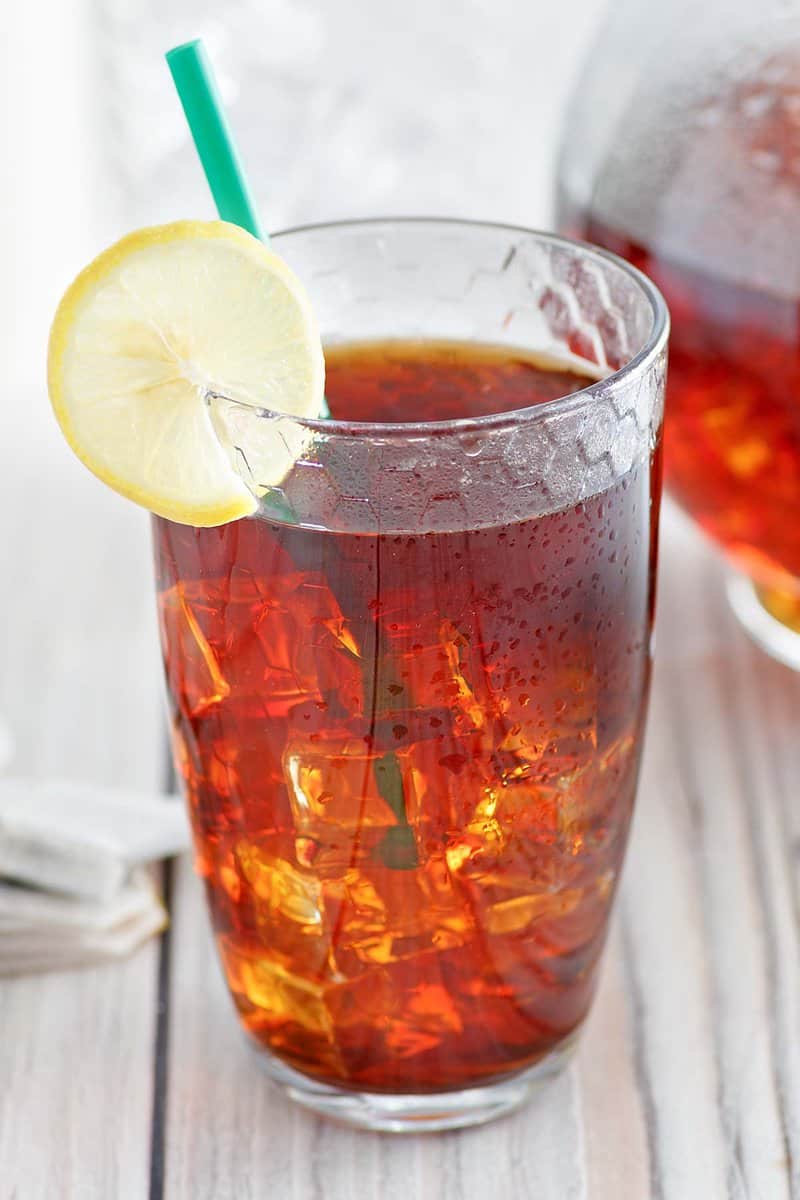 Love fast food drinks? Check out these other restaurant drink recipes!
Most Popular McDonald's Copycat Recipes
Be sure to check out more of my copycat recipes of drinks and easy restaurant recipes.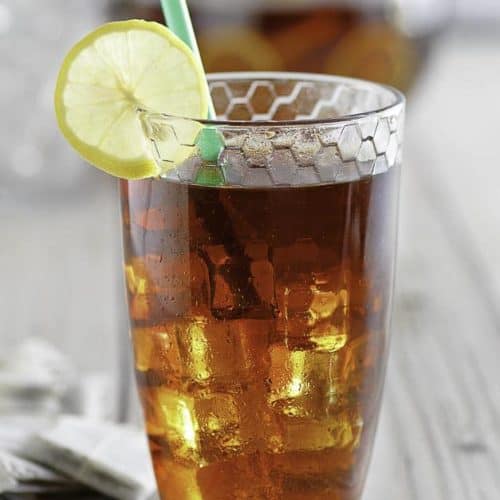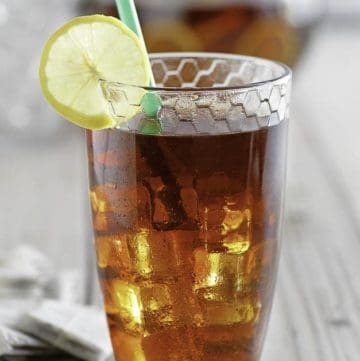 Ingredients
2

quarts

water

divided use

3

family-sized teabags

or 12 regular-sized teabags

2

cups

sugar

or less, if desired

ice
Instructions
Boil 1 quart of water. When the water reaches a boil, add the teabags and sugar and stir until the sugar dissolves.

Reduce the temperature to a simmer and let the tea steep for 5 minutes. Remove and discard the teabags.

Fill a pitcher with ice. Pour the tea over the ice and add the rest of the water to fill the pitcher.

Store the tea in the refrigerator.
Nutrition
Calories:
258
kcal
|
Carbohydrates:
66
g
|
Protein:
0
g
|
Fat:
0
g
|
Saturated Fat:
0
g
|
Cholesterol:
0
mg
|
Sodium:
0
mg
|
Sugar:
66
g
|
Iron:
0
mg