Zaxby's Zax Sauce is perfect for dipping chicken, fries, or veggies. This homemade creamy and tangy sauce is sure to be a hit with your family and friends. With this copycat recipe, you can enjoy Zaxby's Zax Sauce anytime you want!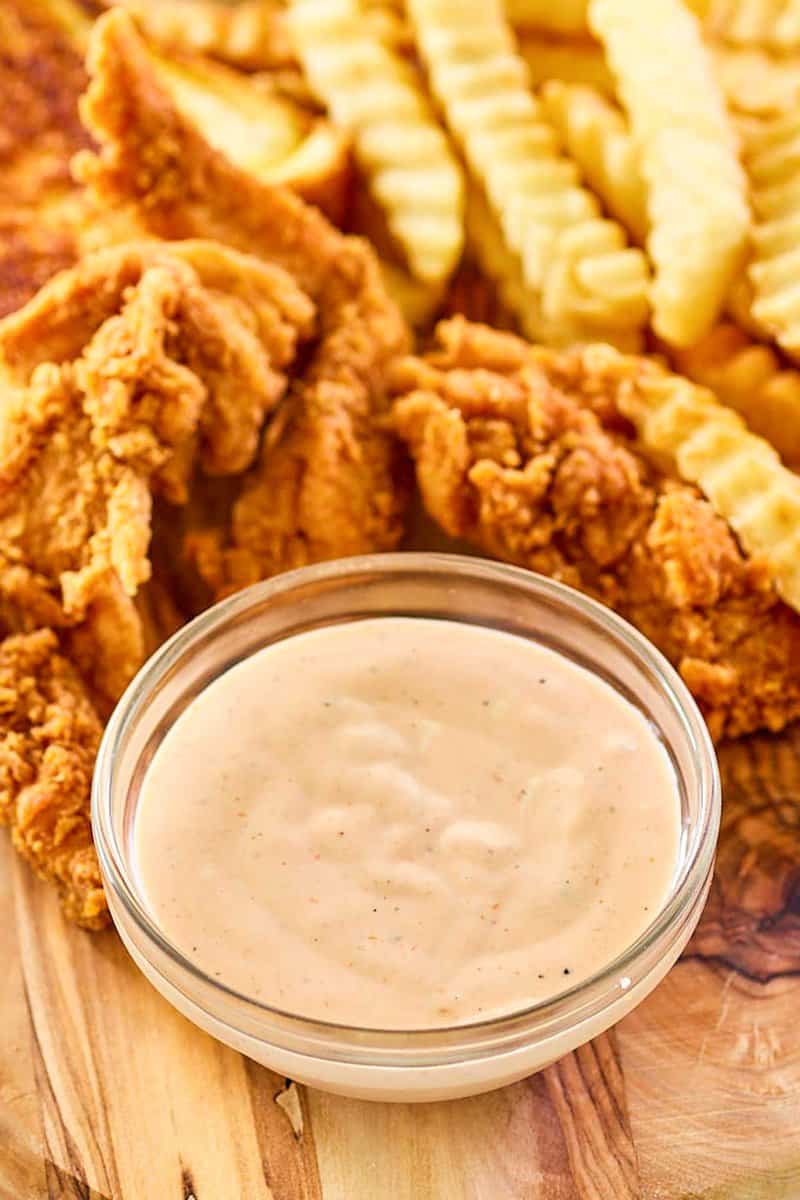 This post contains affiliate links. As an Amazon Associate, I earn from qualifying purchases.
What Makes Zaxby's Zax Sauce So Good?
You can dip chicken tenders in just about anything, but one of your tastiest options is Zaxby's Sauce from Zaxby's. Zaxby's is a favorite Southern chain serving some of the best chicken nuggets and fingers around.
Zax Sauce, as the restaurant's loyal customers call it, is the restaurant's signature dipping sauce, and folks can't stop eating (and talking) about it. It's rich and creamy with just enough zing to keep things more than a bit interesting. Although the ingredients are similar to Fry Sauce, there are enough differences to make it worthwhile to try this Zax Sauce recipe.
Why You Should Try This Recipe For Zaxby's Sauce
Zax Sauce is the go-to sauce at Zaxby's, but it's so easy to make; why not try serving it at home as well? This version of the sauce calls for using white vinegar and opts to replace general-purpose seasoning salt with a variety of individual seasonings.
The white vinegar gives this Zaxby's sauce recipe a bit of an extra kick that helps balance the heaviness of greasy fried food. Using different seasonings instead of a premade spice mix will allow you to customize the sauce's taste based on your preferences.
Homemade Zax Sauce Ingredients
For this sauce, you'll need:
Mayonnaise
Ketchup
White distilled vinegar
Worcestershire sauce
Garlic powder
Salt
Freshly ground black pepper
Traditional mayo brands like Duke's or Hellman's work best in this sauce. Gourmet, reduced-fat, vegan, and Japanese-style mayonnaise all tend to have flavors that will change the overall taste of the sauce.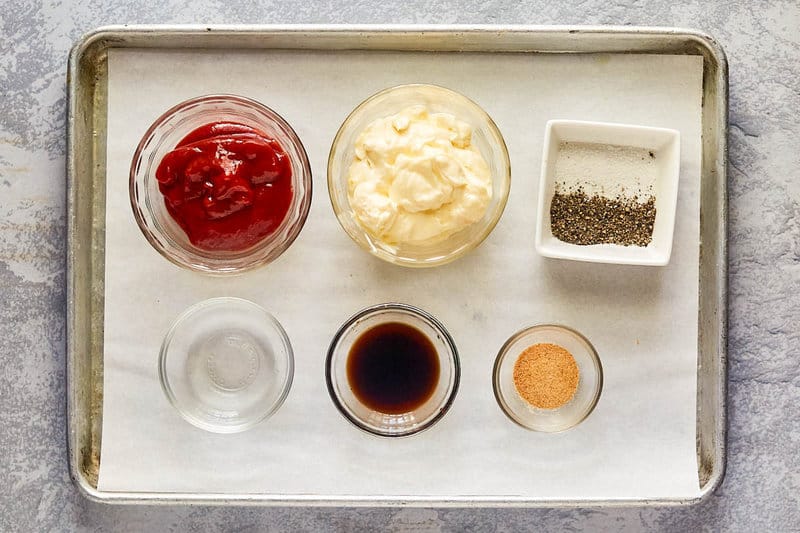 How to Make the Sauce
To make this copycat Zax sauce recipe:
Combine all the ingredients for the sauce in a mixing bowl.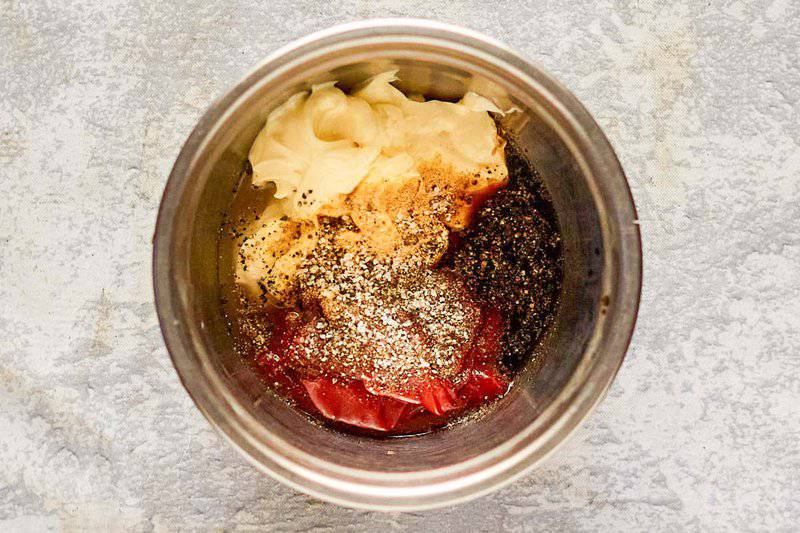 Whisk well to combine.
Use a rubber spatula to scrape the sauce into an airtight container. Chill the sauce in the fridge for at least a few hours before serving for the best flavor.
The sauce can start to separate if it sits for a long time in the fridge. It is normal. A few stirs with a spoon are all it takes to return the sauce to the correct consistency.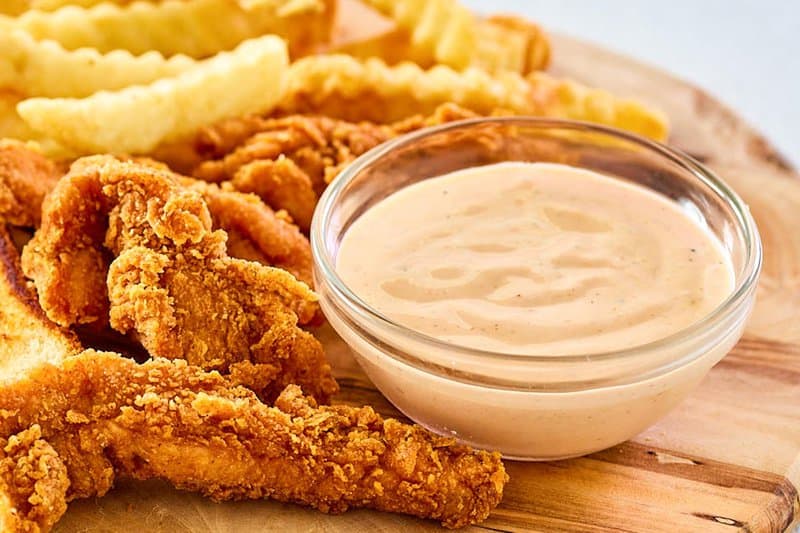 What to Serve With the Zaxby's Sauce?
Homemade Zax Sauce is, of course, the perfect sauce for fried chicken fingers (or as Zaxby's calls them "chicken fingerz"), chicken strips, and nuggets, but it is much more versatile than that. Use it as a dipping sauce for French fries, onion rings, or tater tots. It pairs equally well with fried clams or fried clams.
Anything breaded and fried is fair game for this sauce. But you can also use Zax Sauce instead of regular mayonnaise for tuna, chicken, or egg salad, or spread it on a burger or sandwich! It's a flavorful salad dressing too.
And, believe it or not, you can freeze it into popsicles just like Zaxby's. "Zaxby's sauce is going where no sauce has gone before: the freezer. Why? Because we figured if you'll lick every last drop of that legendary sauce off your fingers, you'll probably lick every last drip of sauce off a popsicle". Check out their saucesicles.
How to Store the Sauce
Keep the homemade sauce in an airtight container in the fridge. Discard any leftover sauce that you served. If you cover the surface of sauce with plastic wrap it will prevent a skin from forming on the surface.
How Long Does Zax Sauce Last?
The sauce should stay fresh for at least five days in the fridge. Since the Zaxby's Sauce recipe contains mayo, it shouldn't be at room temperature for longer than 20 or 30 minutes to prevent spoilage.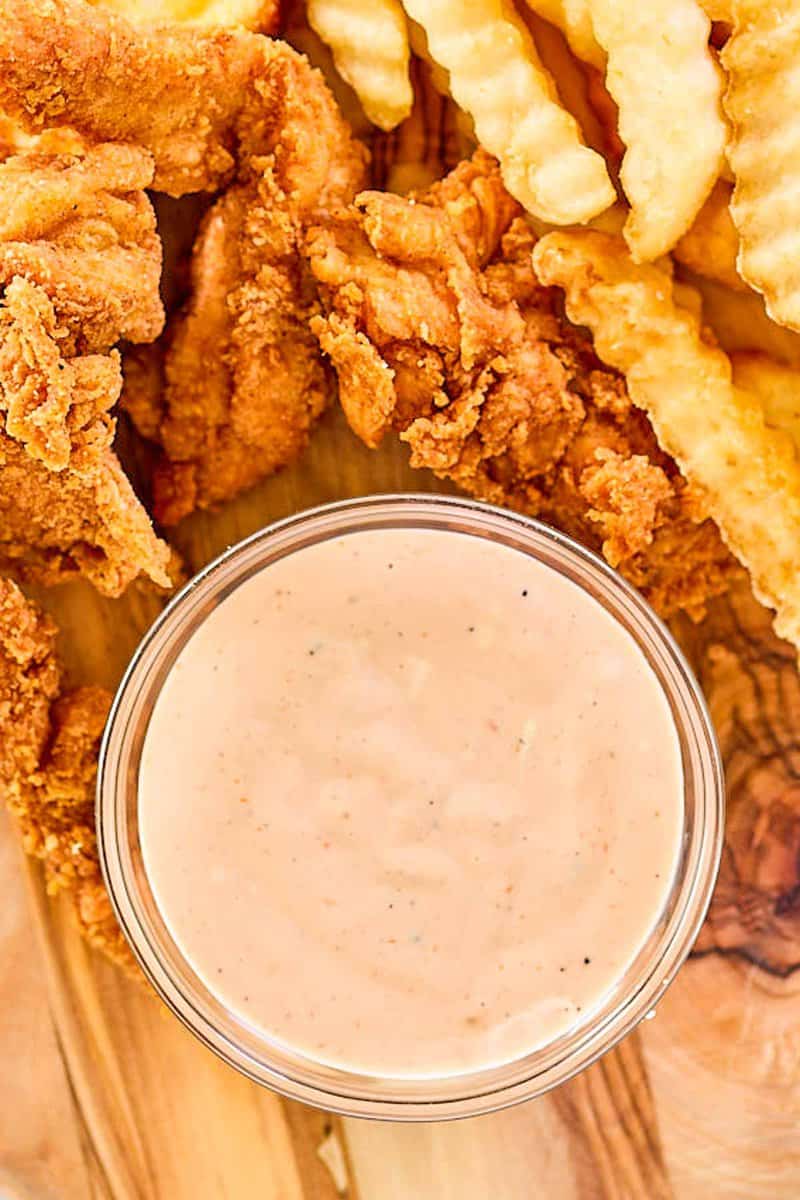 More Copycat Fast Food Sauces
Popular Dipping Sauces
Check out more of my easy recipes for dips and sauces and the best copycat fast food recipes on CopyKat!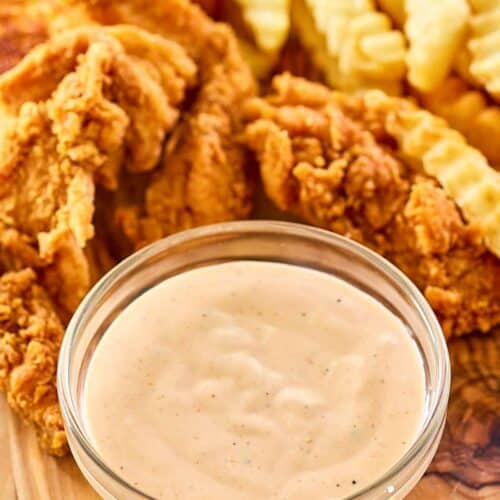 Ingredients
1

cup

mayonnaise

Hellman's or Duke's recommended

1/2

cup

Heinz ketchup

2

teaspoons

white distilled vinegar

1 1/3

tablespoons

Worcestershire sauce

1

teaspoon

garlic powder

1/4

teaspoon

salt

1 1/2

teaspoons

freshly ground black pepper
Instructions
Place all the ingredients in a small bowl and mix well.

Refrigerate the sauce in an airtight container for a few hours before serving.
Nutrition
Calories:
140
kcal
|
Carbohydrates:
4
g
|
Protein:
0.4
g
|
Fat:
14
g
|
Saturated Fat:
2
g
|
Polyunsaturated Fat:
8
g
|
Monounsaturated Fat:
3
g
|
Trans Fat:
0.03
g
|
Cholesterol:
8
mg
|
Sodium:
282
mg
|
Potassium:
53
mg
|
Fiber:
0.1
g
|
Sugar:
2
g
|
Vitamin A:
66
IU
|
Vitamin C:
1
mg
|
Calcium:
6
mg
|
Iron:
0.2
mg