Experience a tropical flavor explosion with Chick Fil A Polynesian Sauce! This vibrant, sweet and sour dipping sauce is known for its perfect blend of fruity island flavors and tangy finish. Ideal for dipping chicken nuggets, drizzling over salads, or jazzing up a sandwich, this sauce adds a delightful exotic touch to any dish.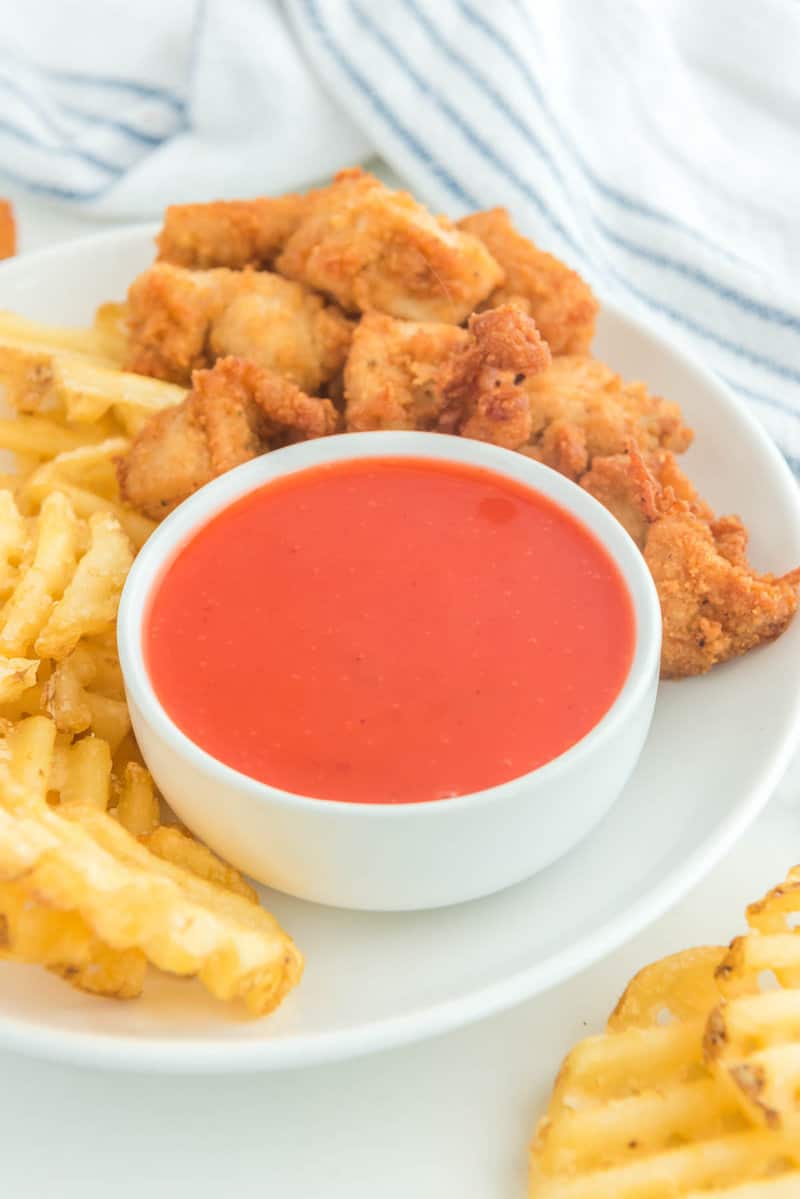 This post contains affiliate links. As an Amazon Associate, I earn from qualifying purchases.
What Makes the Chick-fil-A Polynesian Sauce So Good?
Fans of Chick-fil-A already know all about Polynesian Sauce. But those who haven't heard about it usually have the same two questions. The first one is: What is Chick-fil-A Polynesian Sauce? And the second question is: What does Chick fil-A Polynesian Sauce taste like?
Polynesian Sauce is Chick-fil-A's version of the ubiquitous sweet-and-sour dipping sauce you can get at most fast-food restaurants. The name is probably more of a nod to the Tiki culture of the 40s and 50s than an accurate representation of authentic Polynesian cuisine.
The taste is much more intense than your average sweet and sour sauce, thanks to the ketchup-based dressing and vinegar in the recipe. But worry if you don't love foods that are overly tart because the hit of honey helps to balance the flavors out, resulting in a one-of-a-kind addictive dipping sauce.
Why You Should Make This Sauce at Home
Sure, you can purchase premade Chick-Fil-A Polynesian Sauce from the store, but when making it at home is this easy, why would you? Besides, making it yourself lets you use your choice of ingredients or tweak the recipe to suit your taste.
Once you make a batch, you'll want to have all the ingredients on hand to feed your new addiction.
Chick Fil A Polynesian Sauce Ingredients
To make this Chick fill A sauce, you'll need:
Catalina salad dressing
Honey
Apple cider vinegar
Catalina salad dressing is very similar to French dressing, although the consistency is thinner, and it contains more ketchup. If you do not want to buy Catalina salad dressing just for this recipe, you use regular or California French dressing, but the taste won't be exactly the same.
You can use another vinegar if you don't have apple cider vinegar in the cupboard. Balsamic vinegar makes a particularly good substitute in this Chick fil A Polynesian Sauce recipe.
How to Make Polynesian Sauce
In a mixing bowl, whisk together the Catalina dressing, honey, and apple cider vinegar.
Transfer the sauce to an airtight container and put it in the fridge. Chill it in the refrigerator for at least half an hour before serving to let all the flavors meld. Stir well before serving.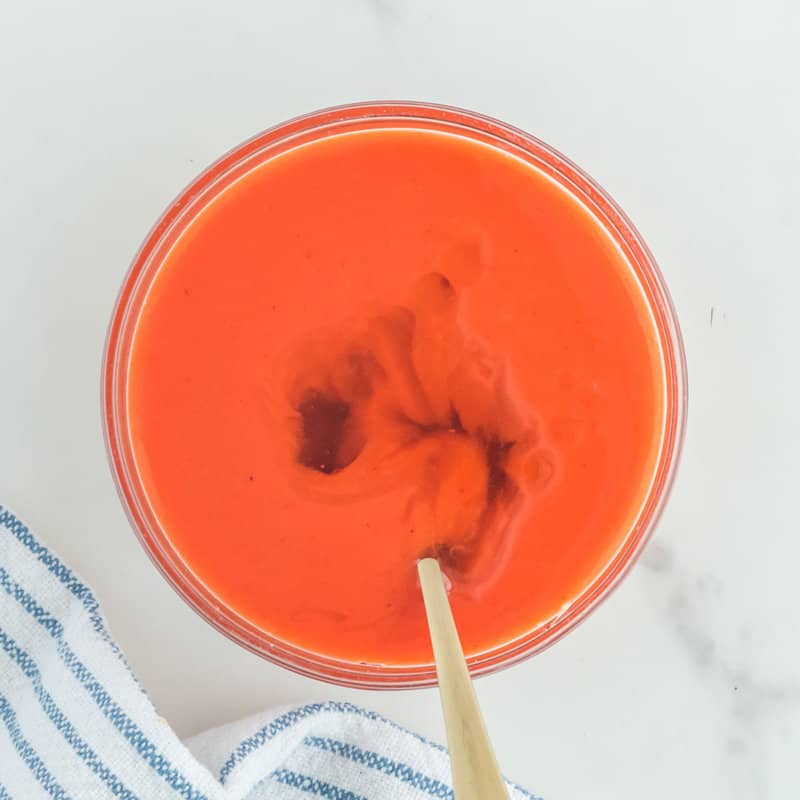 What to Serve This Sauce With
Most people like to use Polynesian Sauce as a dip for chicken nuggets, chicken tenders, or French fries, but it is way more versatile than that.
Drizzle it in fried fish or chicken sandwiches or wraps.
Add olive oil to the sauce to thin it out, and then quickly marinate shrimp or chicken breasts for 20 minutes before pan-searing.
Turn the dipping sauce into a mouthwatering glaze by brushing a little of it onto meat or veggies before grilling. Pork chops, portabello mushrooms, and eggplant are particularly good choices.
How to Store the Sauce
Always keep your Chick fil A Polynesian Sauce in an airtight container in the fridge. The sauce tends to separate after a day or two, so stir well before using.
How Long Does the Sauce Last?
Copycat Polynesian Sauce will taste its best a day or two after making it but should stay good for up to five days in the fridge.
Favorite Chick Fil A Copycat Recipes
Popular Fast Food Sauce Recipes
Check out more of my easy sauce recipes and the best copycat Chick Fil A recipes on Copykat!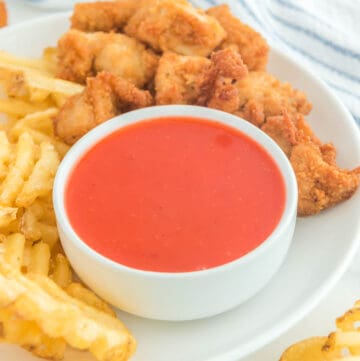 Ingredients
16

ounces

Catalina Salad Dressing

½

cup

honey

1 ½

tablespoons

apple cider vinegar
Instructions
Add all ingredients to a medium mixing bowl. Mix well with a fork until fully blended together.

Cover and place inside the refrigerator to chill for 30 minutes or until ready to use.
Notes
This recipe makes 2 cups of sauce. A serving is 2 tablespoons.
Nutrition
Calories:
116
kcal
|
Carbohydrates:
17
g
|
Protein:
0.03
g
|
Fat:
5
g
|
Saturated Fat:
1
g
|
Sodium:
351
mg
|
Potassium:
7
mg
|
Fiber:
0.02
g
|
Sugar:
16
g
|
Vitamin C:
0.1
mg
|
Calcium:
1
mg
|
Iron:
0.05
mg