Chilis Chicken Crispers copycat recipe is a great way to enjoy the original Chilis Chicken Crispers at home.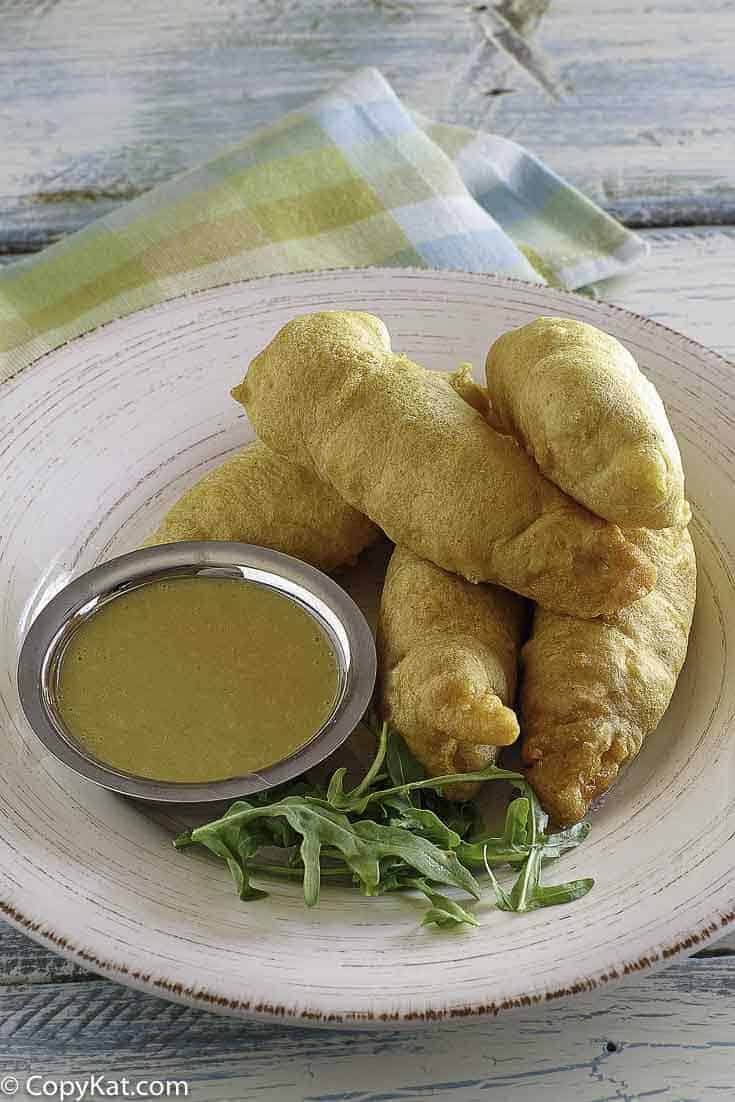 It's amazing to find out that what started in 1975 as a funky little hamburger joint named Chili's, in what was originally a post office in Dallas, Texas, has turned into an international eatery chain with more than 1,600 Chili's in 33 countries. Only in America! To read more about the history of Chili's, click here.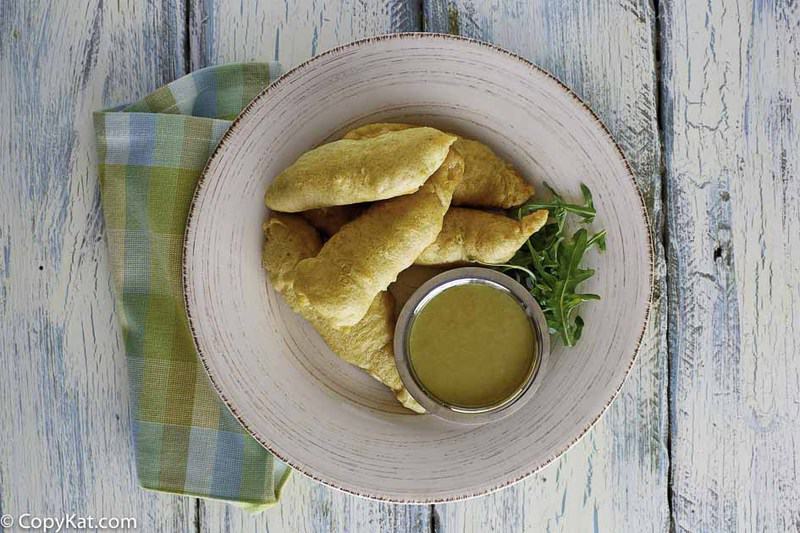 Upside Down for Luck
Did you know that there's one photo hanging upside down in most Chili's locations? If you've never noticed, take a look the next time you go. The tradition appears to have begun with the very first Chili's when a photo was hung the wrong way on purpose. The upside down picture symbolizes that good luck will arrive for everyone that eats at Chili's. Another reason to eat there, besides the delicious food!
Why Chili's Chicken Crispers are Different
These crispers stand out because they are a delightful international cross between a tempura texture (Japan) and a fish and chips texture (Britain). The yummy batter is so smooth, light, and super crispy that you'll find yourself sneaking morsels of it while still cooking.
Does Chili's Use MSG?
Yes, Chili's does use MSG as a seasoning accent. However, my recipe swaps out the MSG for chicken broth, which works well to produce the same flavor.
The Dipping Sauce
Two "honey" favorites at Chili's are Chili's Honey Chipotle Sauce and Chili's Honey Mustard Sauce. These are also easy to make at home, and I tell you how to create them below the recipe for the crispers.
What Goes with Chili's Chicken Crispers?
You can serve these delicious crispers with potato wedges, coleslaw, crispy sweet potato fries, or potato salad. Chili's Chicken Crispers have a wonderfully delicious crispy crust. They're real easy to make at home, and the batter is also great for fish! Chili's Chicken Crispers will be a favorite with you and your kids.
Love Chilis? Check out these other Chilis Copycat Recipes
Chilis Awesome Blossom Petals
Copycat Chilis Southwest Egg Rolls
Chilis Molten Lava Cakes
Chilis Skillet Queso Made in a Slow Cooker
Chilis Original Chili Recipe
Chilis Margarita Chicken
What is your favorite menu item of Chilis? What recipe do I need to tackle next? Let me know in the comments!!
Blog post contains an affiliate link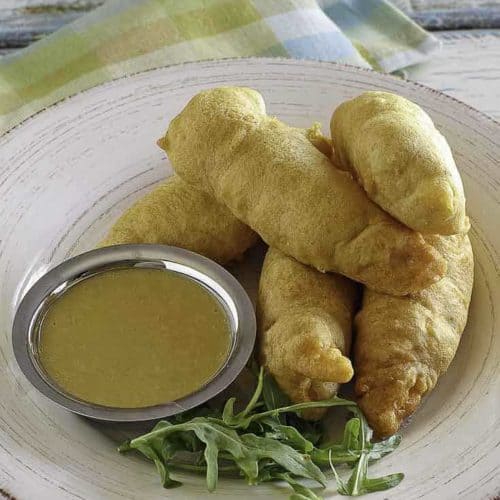 Ingredients
Chicken Crispers
1

pound

chicken tenders

1 1/2

cup

flour

2

teaspoons

baking powder

1 1/2

teaspoons

salt

1/2

teaspoon

black pepper

1

egg

1

cup

club soda

plus 2 tablespoons

1/2

cup

flour

for dredging
Honey Mustard
1

cup

mayonnaise

1/4

cup

dijion mustard

1/4

teaspoon

cayenne

1/4

cup

honey

vegetable oil

for frying
Instructions
Make the batter by first combining the club soda and the egg together. Whisk together until they form a uniform mixture. Then add in the dry ingredients: 1 1/2 cups flour, baking powder, salt, pepper. Stir together. Allow the batter to sit for a few minutes.

Remove chicken from package and pat dry with a paper towel. Dredge the chicken with the 1/2 cup flour. Preheat the oil to 350 degrees F. Dip chicken into the batter an fry a few pieces at a time. If there is any additional batter left over, could make some onion rings, but the excess batter should be discarded.

Prepare honey mustard by combining the mayonnaise, dijon mustard, cayenne, and honey. Stir well. You can store the honey mustard for about a week in your refrigerator.
Recipe Tips for the Cook
Tools recommended for this recipe.
I personally really love my TFal deep fryer. It makes deep frying a snap.
Nutrition
Calories:
609
kcal
|
Carbohydrates:
48
g
|
Protein:
31
g
|
Fat:
31
g
|
Saturated Fat:
23
g
|
Cholesterol:
113
mg
|
Sodium:
1025
mg
|
Potassium:
703
mg
|
Fiber:
1
g
|
Sugar:
0
g
|
Vitamin A:
95
IU
|
Vitamin C:
1.3
mg
|
Calcium:
105
mg
|
Iron:
3.7
mg