Chili's Margarita Grilled Chicken is wonderfully flavored chicken. So easy to make and always perfectly seasoned. You are going to love this easy way to prepare chicken breast.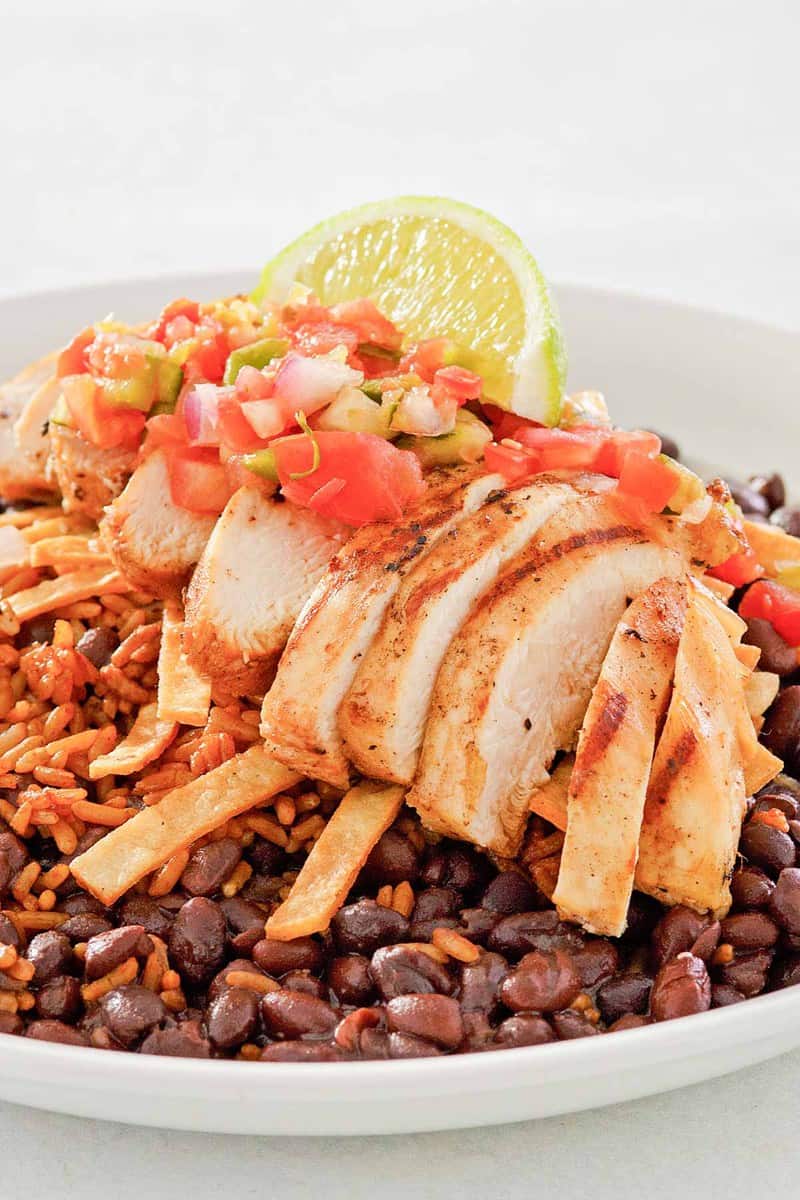 This post contains affiliate links. As an Amazon Associate, I earn from qualifying purchases.
Easy Marinated Chicken Breast Recipe
Are you looking for a new way to prepare chicken? Using a margarita mix is an easy way to flavor chicken that is scrumptious.
Margarita mix is the perfect chicken marinade, as it adds the perfect citrus flavor. Everyone will love this perfectly seasoned chicken.
Chilis Margarita Chicken is Perfect for Grilling
Are you looking for the perfect way to prepare chicken on the grill? Marinating this chicken in your favorite Margarita mix is the ideal solution for flavoring chicken.
Margarita mix adds a wonderful citrus flavor to the chicken. The Margarita mix also makes the chicken wonderfully tender.
Do not marinate the chicken for more than two hours. If the chicken is in the Margarita mix for too long, the chicken can become mushy and stringy. So don't marinate the chicken for too long.
What Makes Chilis Margarita Grilled Chicken so Good?
Once you try this recipe for Margarita Grilled Chicken that Chili's customers have come to love, you can say goodbye to bland chicken dinners forever. It is a low-fat meal, yet so full of bright, citrusy flavors that you won't feel like you're eating something healthy.
Whether you serve margarita chicken with rice and black beans like they do at Chili's or get a bit more creative like slicing it to make a Margarita Chicken Burrito, your family will love the taste, and you will love how easy it is to make.
Why This Is the Best Copycat Chilis Margarita Grilled Chicken Recipe?
Few recipes deliver this much flavor with such little prep work. When you make this seriously delicious four-ingredient meal, your family will think you spent all day cooking. The flexibility and simplicity make this version of the recipe the best.
You can find recipes for this dish online with garlic, cumin, taco spices, orange juice, and even cheddar cheese, but who wants to deal with all that? The truth is you don't need to when you use a good quality margarita mix and allow enough marinating time.
Margarita Grilled Chicken Ingredients
Here's a list of what you need:
Chicken breasts, boneless and skinless
Margarita mix
Salt
Pepper
Lime – (optional)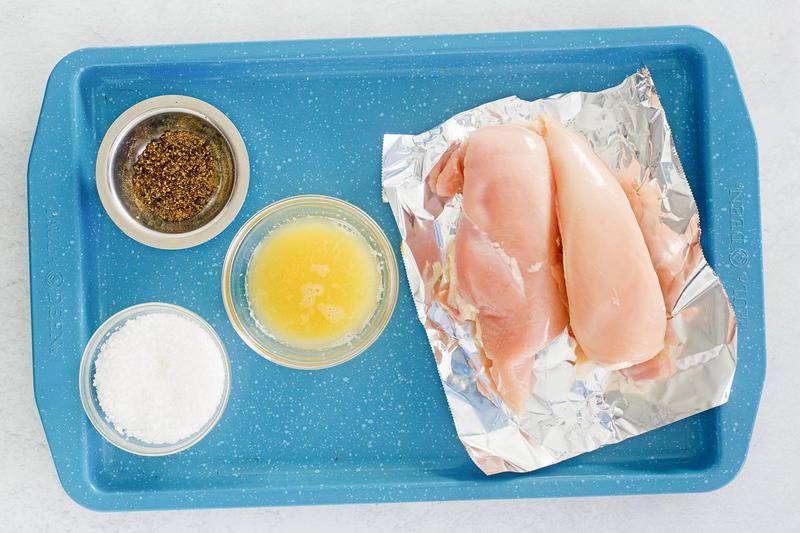 How to Make Margarita Grilled Chicken (Chilis) Recipe
Pour margarita mix over chicken breasts and marinate for 2 hours in the refrigerator.
Remove chicken from marinade and season with salt and pepper. Discard marinade.
Grill or pan-fry chicken until done.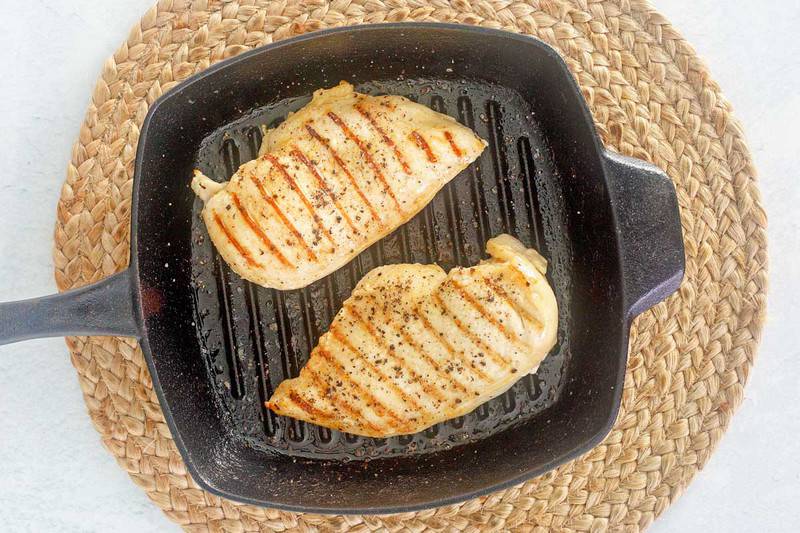 Perfect Sides for Margarita Chicken (Chilis Copycat)
Serve this with Chili's black beans, Mexican rice, and Chili's pico de gallo. For a lighter meal, steam or air fry broccoli. You can enjoy this with a Chili's Presidente Margarita. Other options would be serving your favorite Mexican rice or other beans with this dish.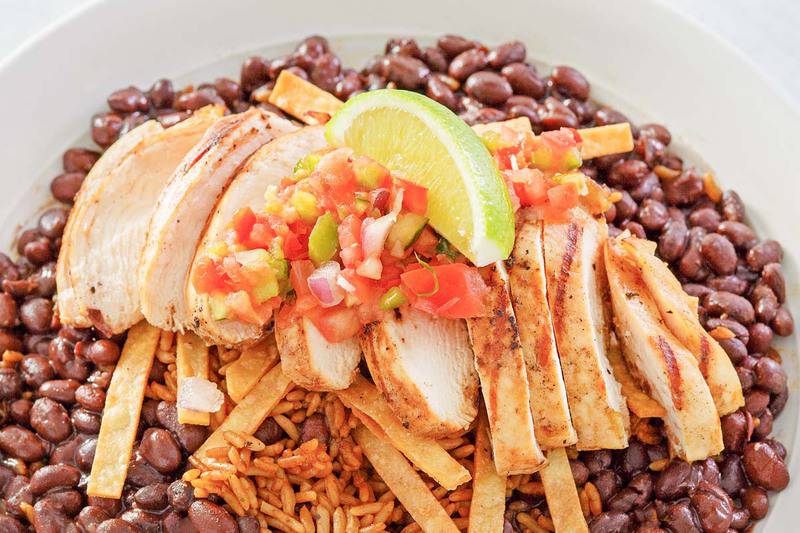 How to Store, Freeze, and Reheat Chili's Margarita Chicken
While Chilis Margarita Chicken is easy to make, it does need time to marinate. Plan ahead by precooking the chicken and keeping it in the fridge for up to three days. For any longer than three days, try freezing.
To freeze:
Cool the chicken to room temperature as quickly as possible.
Lay the chicken on a parchment-lined baking tray and put it in the freezer uncovered until frozen, about two to three hours.
Transfer the chicken to freezer bags. It is a good idea to put one serving of chicken in each bag to prevent the need to defrost more than one portion later.
Store each bagged portion in a larger container for up to three months.
To reheat:
Defrost the chicken overnight in the freezer.
Preheat the oven to 400 degrees.
To speed up reheating time and help prevent the chicken from drying out, you can cut each chicken breast into three pieces.
Place the chicken on a wire rack over a rimmed baking tray. Pour a few tablespoons of water onto the baking tray.
Cover tightly with aluminum foil.
Cook for about 10 to 15 minutes for whole chicken breasts over medium heat and 6 to 8 minutes for cut chicken breasts.
Garnish with a lime wedge, I love to squeeze the lime juice over the chicken just before taking a bite!
Chilis Margarita Chicken FAQs
Does Chilis Margarita Chicken Have Alcohol in It?
No. Chili's Margarita Chicken does not contain alcohol, but it does use margarita mix as a marinade.
Use a store-bought margarita mix with orange flavoring in the ingredient list for the best flavor. Most of these brands advertise something like, "Just add tequila" on the label.
How Many Calories Are in a Margarita Chicken from Chili's?
According to a nutritional menu, the Margarita Grilled Chicken Chilis serves has 650 calories, with 150 calories coming from fat.
How Many Carbs Are in Chili's Margarita Chicken?
Based on a nutritional menu, Chili's version of Margarita Grilled Chicken contains 68 grams of carbs when served with the standard pico de gallo, crunchy tortilla strips, Mexican-style rice, and black beans.
Love Chilis? Try these copycat recipes!
Popular Chicken Recipes
Be sure to check out more easy chicken dinner recipes and the best copycat restaurant recipes here on CopyKat.com!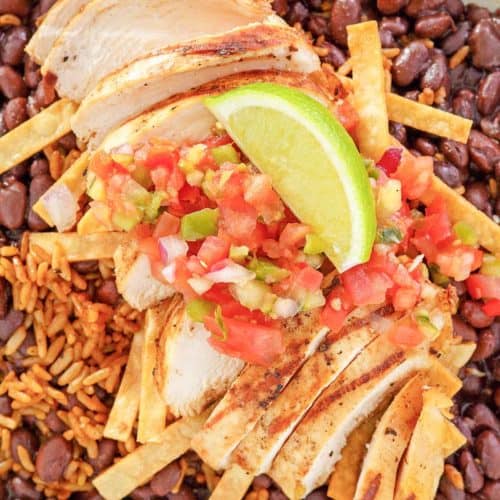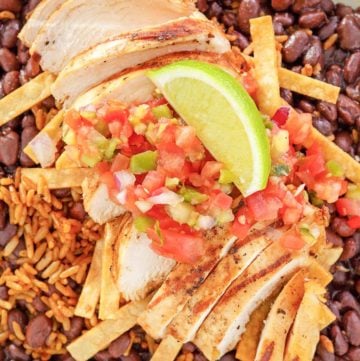 Ingredients
4

boneless, skinless chicken breasts

1

cup

margarita mix

1/2

teaspoon

salt

1/4

teaspoon

pepper
Instructions
Pour the margarita mix over the chicken breasts and marinate for 2 hours in the refrigerator.

When ready to prepare, drain and season the chicken with salt and black pepper. Discard the marinade.

Heat a grill to 450°F (medium-high).

Grill the chicken until the internal temperature reaches 165°F. Turn the chicken halfway through grilling.

If you do not have a grill, heat a

cast iron skillet

over medium-high heat. When it reaches temperature, spray the skillet with oil. Cook the chicken breast on each side until the internal temperature reaches 165°F, about 5 to 7 minutes on each side.

To serve margarita grilled chicken like Chili's, place the grilled chicken breast on top of black beans, Mexican rice, and tortilla strips, and top with pico de gallo.
Notes
Do not marinate the chicken for more than 2 hours, the protein will begin to break down.
Discard all extra marinade, it can not be used again.
If the chicken breasts are very large, consider slicing horizontally to cut down the portion size.
Serve left over chicken on a salad.
Nutrition
Calories:
310
kcal
|
Carbohydrates:
12
g
|
Protein:
48
g
|
Fat:
5
g
|
Saturated Fat:
1
g
|
Cholesterol:
145
mg
|
Sodium:
304
mg
|
Potassium:
839
mg
|
Sugar:
12
g
|
Vitamin A:
70
IU
|
Vitamin C:
2.7
mg
|
Calcium:
11
mg
|
Iron:
0.8
mg