The Cheesecake Factory has to be one of my favorite restaurants. The Cheesecake Factory Chicken Madeira is an amazing meal that you won't want to miss. This flavorful chicken has an amazing wine sauce that is so hard to resist. Now you can make this Cheesecake Factory menu item at home.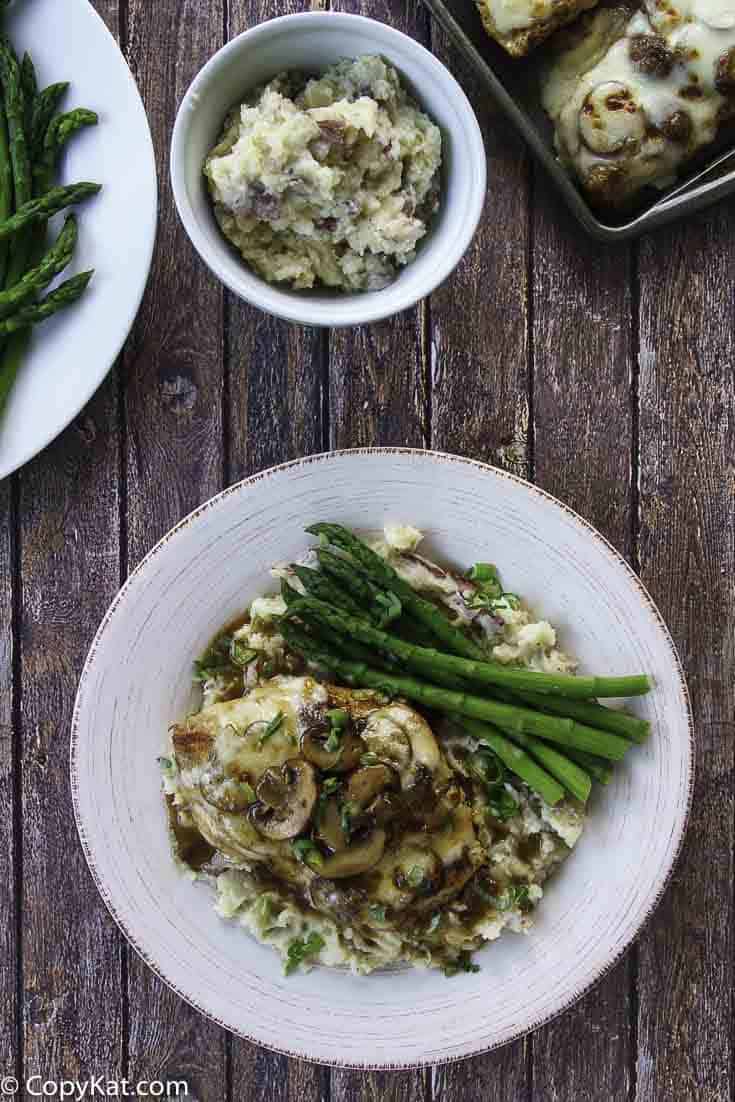 Everything seems to taste better at the Cheesecake Factory, they make amazing cocktails, cheesecake, and so much more. If you go here everyone will be satisfied. There is something for everyone to love here. I fell in love with their Chicken Madeira the first time I tried it. It reminds me a little of Chicken Marsala, but the Madeira wine has a much more full-bodied flavor. I love that this recipe is served with mashed potatoes, you won't want any of that gravy to go to waste.
This recipe's key ingredient is Madeira wine. I love these fortified wines like Madeira, Sherry, or even Marsala. Why do I love them? If you cook with wine only once in a while, these are perfect. Because they are fortified they aren't going to go bad. So if you ever want to make a little wine sauce and you don't want to open a whole bottle of wine, you keep a couple of these on hand. For white wine, I often use Sherry, for the red wine I will use a Marsala or even a Madeira. Best of all, you can pick up these fortified wines fairly inexpensively.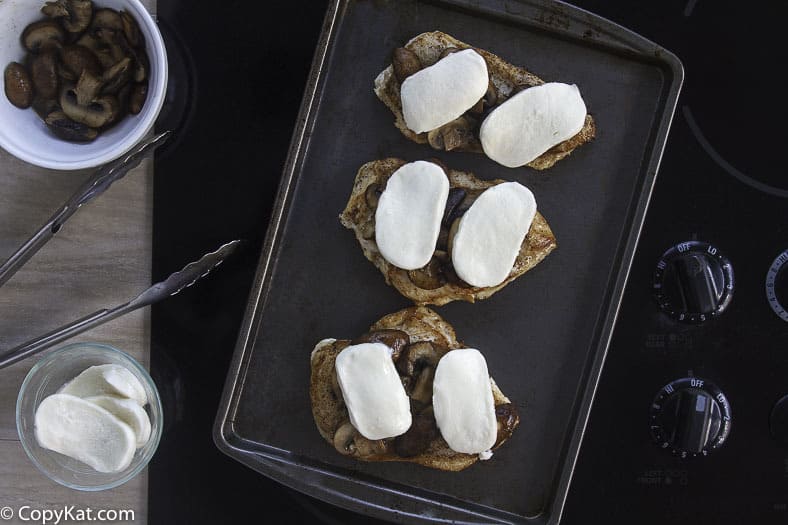 This recipe uses Mozzarella cheese in it. The type I like to use for the recipe is the more expensive fresh Mozzarella, but my grocery store cheese counter often has these marked down. You can use this type of cheese, but Mozzarella you find in the regular deli case also works well. My preference is for the fresh if you can get it.
We are going to be economical with our chicken here. I like to use two chicken breasts for this recipe, but we are going to cut them in half, and then we are going pound them out nice and thin. This will help you stretch out the chicken, but it also makes it cook in a flash.
Cheesecake Factory Chicken Madeira is served with red mashed potatoes. You can use red potatoes, or you can use another type. The important thing in this recipe is making sure you have something to enjoy with that sauce.
This sauce while it isn't tricky to make, it does take a little time to prepare. You want to make sure you reduce the sauce down so it becomes thick, and the raw taste of the alcohol will lessen. If you do not drink alcohol, you can substitute the Madeira wine with beef stock. It won't be as good, but it will taste pretty good.
Ingredients
1

pound

chicken breast

1/2

teaspoon

salt

1/2

teaspoon

black pepper

1

tablespoon

butter

1

tablespoon

vegetable oil

1

tablespoon

butter

8

ounces

mushrooms (white or baby Portobello mushrooms)

8

ounces

beef stock

2

cups

Madeira wine

2

tablespoons

butter

1

tablespoon

corn starch

1

tablespoon

water

6

ounces

Mozzarella cheese

(fresh is best)

8

asparagus spears

steamed
Instructions
Slice chicken breasts in half horizontally. Place cut chicken breast onto a sheet of plastic wrap, and cover the chicken with plastic wrap, use a meat pounder to flatten out chicken to 1/4 inch thickness. Flatten out remaining pieces of chicken with a meat pounder. Season chicken with salt and pepper. In a large skillet over medium heat add butter and vegetable oil. When the butter begins to foam slightly add chicken. Be

careful not to overcrowd the pan. You may need to cook the chicken in batches. When the chicken's edges turn white, flip over, and cook chicken on the other side. The chicken should be slightly browned. Remove chicken from the pan. Add 1 tablespoon of butter to the pan, and add mushrooms. Cook the mushrooms for a couple of minutes. The mushrooms will begin to brown and sear. Remove mushrooms from the pan.

Add 2 cups of Madeira wine in the pan, scrape the browned bits up from the bottom of the skillet. Add beef broth to the wine, stir to blend well. Cook the sauce until it reduces by 1/3. When the sauce has reduced add a slurry of 1 tablespoon cornstarch and 1 tablespoon water. Stir to blend well cook for about 2 minutes. Add two tablespoons of butter to the sauce and stir well. Return mushrooms to the sauce. To serve: place chicken breast on a pile of mashed potatoes.

Spoon sauce over the chicken, and add a slice or two of the Mozzarella cheese on top of the chicken. Place the chicken under the broiler until the cheese browns if desired. You can place the chicken with cheese in a hot oven to warm the cheese. Garnish with Asparagus spears.
Nutrition
Calories:
514
kcal
|
Carbohydrates:
8
g
|
Protein:
36
g
|
Fat:
27
g
|
Saturated Fat:
16
g
|
Cholesterol:
136
mg
|
Sodium:
910
mg
|
Potassium:
822
mg
|
Fiber:
0
g
|
Sugar:
3
g
|
Vitamin A:
685
IU
|
Vitamin C:
2.6
mg
|
Calcium:
236
mg
|
Iron:
1.4
mg