Who doesn't love a bowl of piping-hot Cracker Barrel dumplings? These pillows of starchy goodness so often hit the spot when you are looking for something that makes you feel full and warm.
Interestingly, these are actually served without chicken at the restaurant when ordered as a side dish. If you like, you can add some cooked shredded chicken and have your own homemade chicken and dumplings.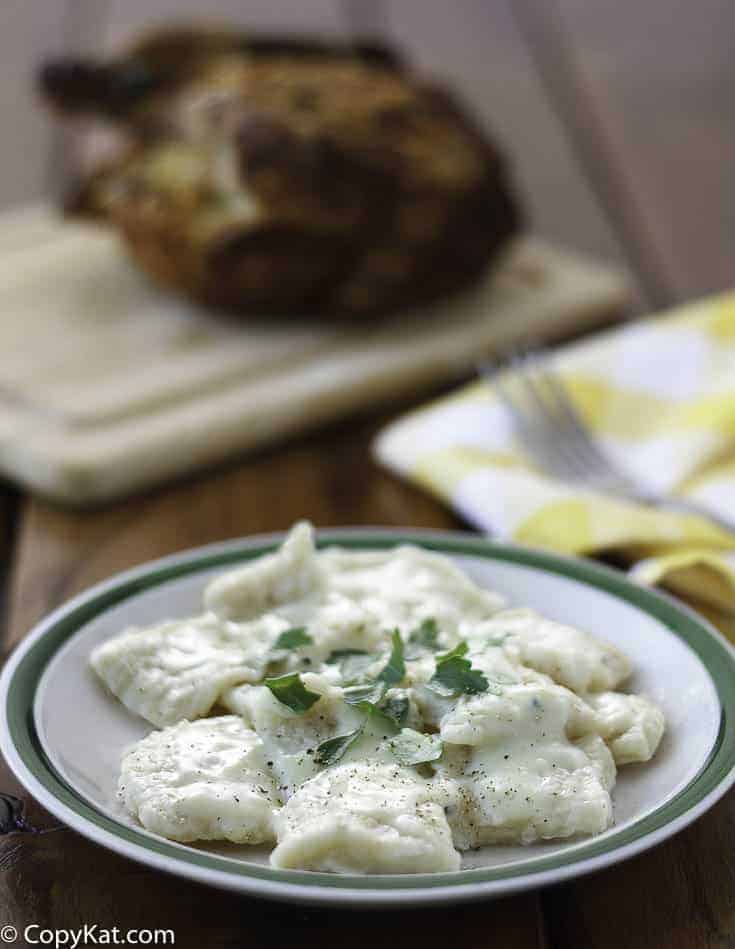 Cracker Barrel Dumplings
These aren't difficult to make, and they can be put together rather quickly. This side dish doesn't require a lot of different ingredients that you may need to go out and buy, but rather it has a lot of ingredients you already have in your pantry. So if you are looking for an easy side dish from ingredients you already have on hand, this may be the right one for you to try.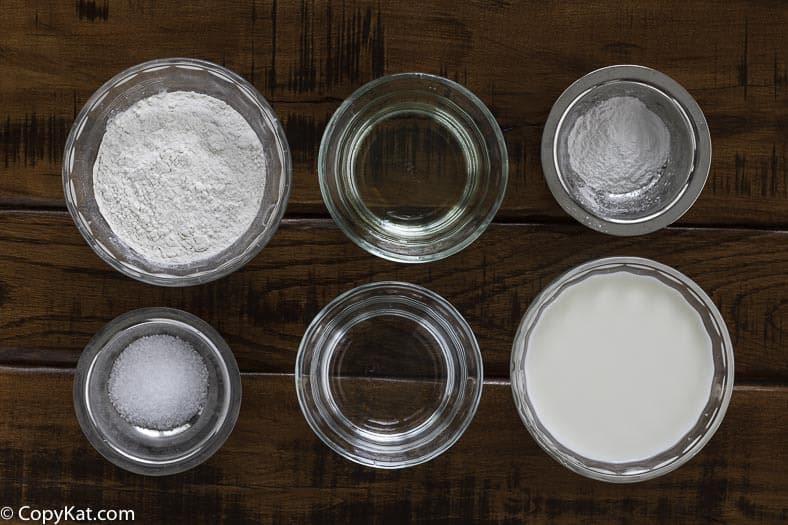 This recipe is intended to be a side dish, so there aren't a lot of extra items in here. This is a meatless recipe. So if you had some leftover cooked chicken, it would be a great addition to the recipe.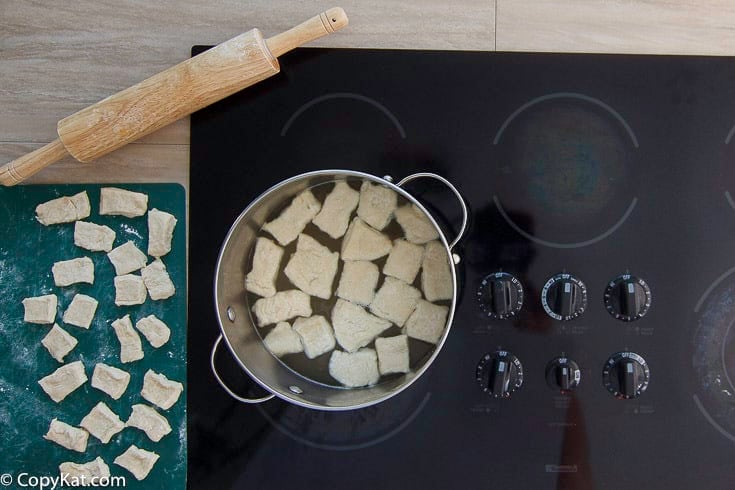 After this recipe was developed, I switched to using soup bases over bouillon cubes. It is my opinion that the soup base tastes better, it is a fact they often have less sodium. So it is now my preference to use soup base in place of bouillon cubes.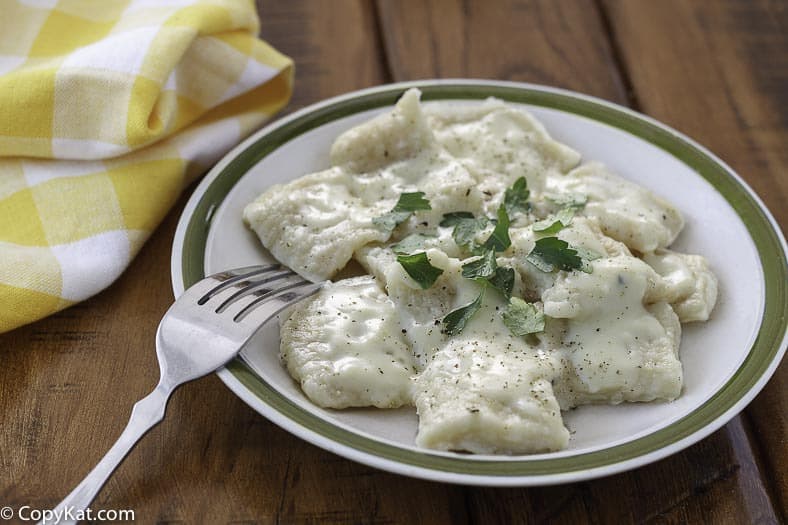 Ingredients for Cracker Barrel Dumplings
All-purpose flour
Baking powder
Salt
Whole milk
Vegetable oil
Chicken bouillon cubes or chicken soup base
Butter
Sugar
Popular Cracker Barrel Copycat Recipes
Southern Side Dishes
Be sure to check out more of my restaurant sides and easy copycat recipes.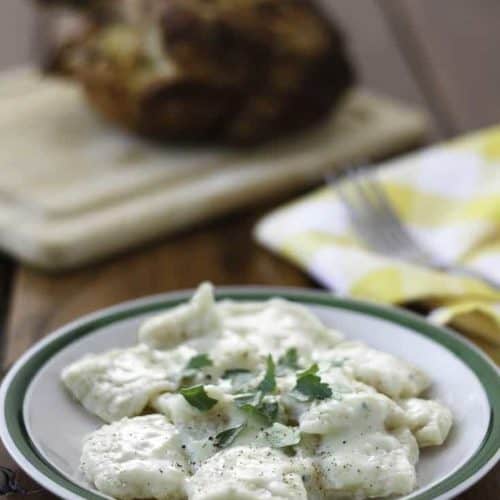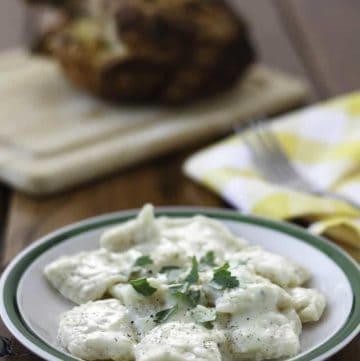 Ingredients
2

cups

all-purpose flour

plus more for kneading and rolling

2

teaspoons

baking powder

1/2

teaspoon

salt

1

cup

whole milk

1/4

cup

vegetable oil

2

quarts

water

3

chicken

bouillon cubes

s or about 2 teaspoons of soup base

3

tablespoons

butter

1

teaspoon

salt

1/4

cup

all-purpose flour

1/2

teaspoon

sugar

1

cup

buttermilk or whole milk

2

chicken

bouillon cubes, crumbled or about 2 teaspoons chicken soup base

1/2 to 3/4 cup dumpling cooking liquid (from after dumplings have been cooked)

1/2 to 3/4 cup dumpling cooking liquid (from after dumplings have been cooked)
Instructions
Dumplings Mix the flour, baking powder, salt, milk, and oil, blending well, and turn out onto a floured surface. Knead four or five times. Divide the dough into two pieces. Roll out one piece to 1/8-inch thick and cut into 1 x 1 1/2-inch dumplings. In a large saucepan, combine the water and bouillon cubes/soup base.

Boil until the bouillon cubes/soup base dissolve. Cook half of the dumplings until just about done; dumplings are done when they float up towards the top of the pot. Use a strainer to remove them to a bowl and set aside. Finish the other half of the dumplings in the same way. Reserve the cooking liquid. Sauce While the dumplings are cooking, you can start to prepare the sauce. Melt the butter in medium saucepan. Add salt and flour; stir until thick. Mix the sugar with the milk and add to flour mixture a little at a time, stirring constantly with a whisk until thick and smooth.

Remove from heat. Add the cooked dumplings to the sauce. Dissolve the crumbled bouillon cubes in 1/2 cup of the cooking liquid and stir gently into the sauce and dumplings. Return to low heat and simmer until blended. If the sauce seems too thick, gently stir in a little more cooking liquid.
Nutrition
Calories:
529
kcal
|
Carbohydrates:
61
g
|
Protein:
11
g
|
Fat:
26
g
|
Saturated Fat:
18
g
|
Cholesterol:
35
mg
|
Sodium:
1363
mg
|
Potassium:
430
mg
|
Fiber:
1
g
|
Sugar:
6
g
|
Vitamin A:
460
IU
|
Calcium:
251
mg
|
Iron:
3.4
mg