Houlihan's Honey Mustard Sauce is great as a dipping sauce or salad dressing. It's easy to make with only 4 simple ingredients.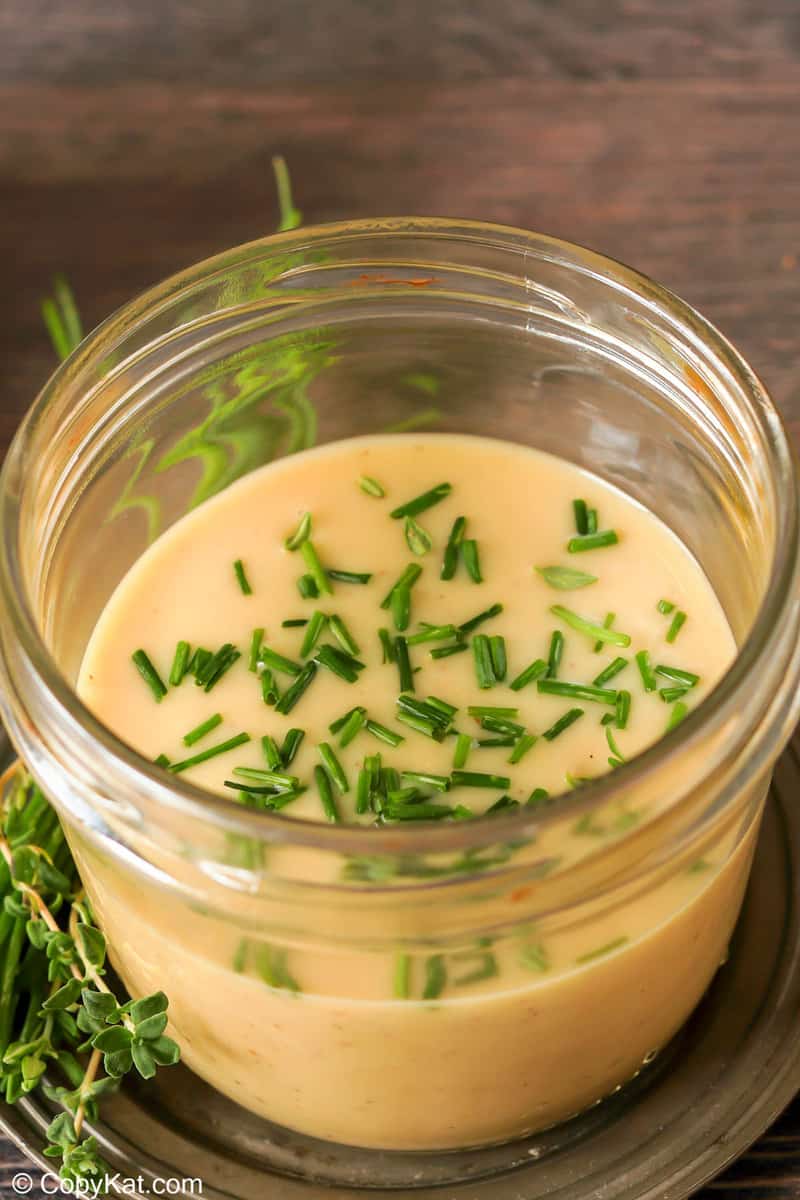 You, too, and make Honey Mustard Sauce in a jiffy. You can use this on a salad, dip chicken in it, and so much more. This stays fresh for seven days in your refrigerator. So you can make a little extra, and enjoy all week long.
When it comes to fast and casual dining, it is tough to beat the American classics served up at Houlihan's Restaurant and Bar. But one of the favorite items on the menu is not a burger or chicken fingers, but the chain's famous Honey Mustard Sauce. The sauce is sweet and creamy but still has a bit of a bite. Whether you use it as a dip or a spread, it adds a ton of flavor, and it's definitely worth trying.
It's All About the Mustard
Mustard is the heart of this recipe, and the one you choose will make a huge difference in how the sauce turns out in the end. The perfect mustard to use is Mr. Mustard Original Mustard, not the sweet hot or mustard with honey varieties. If you have never tried Mr. Mustard Hot Mustard before, it certainly packs some heat. It's a bit like a deli mustard since it contains mustard seeds, but it's a lot spicier. First made by Frank Tea and Spice Company of Cincinnati, Ohio, the brand quickly developed a faithful following.
The Mr. Mustard brand is not available in every supermarket, so if yours doesn't have it, you can try ordering online. However, if you can't wait to try this recipe, you can always substitute another spicy mustard like Sir Kensington's Spicy Brown Mustard or Kosciuszko Spicy Brown Mustard.
If you would like to try your hand at making your own hot mustard, it is not too difficult. Try one of the recipes from our website.
How to Use Your Homemade Honey Mustard Sauce
Honey Mustard Sauce is very flexible and will enhance the flavor of just about everything from chicken fingers to sandwiches. It works well with any chicken dish and is particularly good when preparing chicken salad since the spicy mustard's boldness comes through even when cold. It is the perfect dip for french fries, and you can even use it as a spicy salad dressing.
Tips for Making, Serving, and Storing the Honey Mustard Sauce Recipe
Make the sauce ahead of time. For the best tasting sauce, you need to allow the flavors to mingle with each other. Try to make your homemade Honey Mustard Sauce at least 4 hours before using it. Better yet, let the ingredients mix overnight.
Try using horseradish mustard. If you are one of those people who can't get enough of nose-running and eye-water spiciness, then you may want to switch out Mr. Mustard Original Mustard for horseradish mustard. Silver Spring Beer's Brat Horseradish Mustard is highly recommended.
Chives are a great add-in but don't stop there. The onion and garlicky taste of chives help cut through the mayonnaise's creaminess, but if you don't like chives, you may consider using capers instead.
Store the Honey Mustard Sauce in the covered in the fridge. Try to finish the sauce within two weeks of making it, although it should stay good for at least a month.
You can find some of our newest recipes on Pinterest!
Ingredients
Here's a list of what you need:
Mr. Mustard Hot Mustard
Mayonnaise
Honey
Chives
How to Make Houlihan's Honey Mustard Sauce
Simply mix together all of the ingredients and serve.
This does taste better if you refrigerate it for a couple of hours or overnight.
Fun and exciting dips to try!
Popular Salad Dressing Recipes
Check out more easy sauce recipes and the best restaurant copycat recipes here on CopyKat!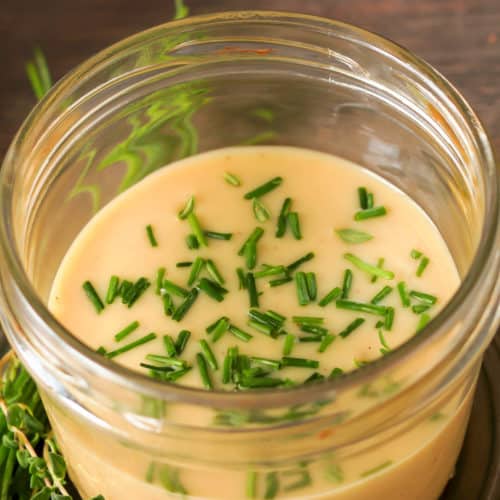 Ingredients
4

tablespoons

Mr. Mustard Hot Mustard

6

tablespoons

mayonnaise

4

tablespoons

honey

4

tablespoons

chives
Instructions
Mix well and serve. This does taste better if you allow it to sit for a couple of hours, or even overnight.
Nutrition
Calories:
54
kcal
|
Carbohydrates:
4
g
|
Protein:
0
g
|
Fat:
4
g
|
Saturated Fat:
0
g
|
Cholesterol:
2
mg
|
Sodium:
76
mg
|
Potassium:
10
mg
|
Fiber:
0
g
|
Sugar:
4
g
|
Vitamin A:
35
IU
|
Vitamin C:
0.5
mg
|
Calcium:
3
mg
|
Iron:
0.1
mg