It's time to get that Instant Pot out of the box to make some popcorn in it! You should try Instant Pot Popcorn.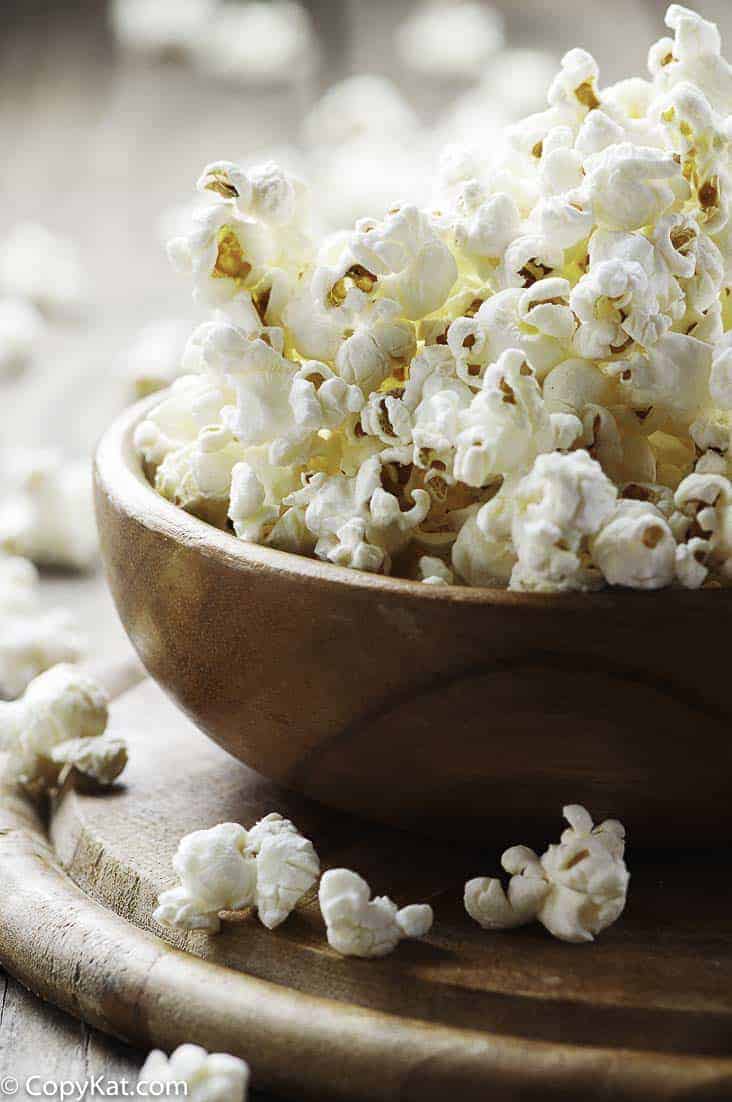 This post contains affiliate links. As an Amazon Associate, I earn from qualifying purchases.
Have you tried making Instant Pot popcorn? It is so easy to do. The Instant Pot is such a versatile cooking gadget. You can make just about anything you want in one. I have made instant macaroni and cheese, Instant Pot roast beef, best ever beef stew, and much more.
For this recipe, you really only need a few simple ingredients. I use coconut oil, but you can use vegetable oil. You will also need popcorn, and I use popcorn seasoned salt. It costs so much less when you make it like this instead of those expensive microwavable packages.
There is one thing I like to do. I like to add my seasoned salt in the popcorn while it pops. This way the salt coats all of the popcorn. In movie theaters, they add the salt to the popcorn. I like to use the Flavacol brand, it is what is used in most commercial popcorn machines.
If you don't have the glass lid for the Instant Pot, dig around in your cabinet, I bet you have another lid that you can use. You will need to use a lid to keep the popcorn from going all over the place.
I hope you try making popcorn in your Instant Pot. You'll enjoy how easy it is to make a light and healthy snack.
Be sure to check out my latest Instant Pot recipes
Use Instant Pot Popcorn for these recipes
Be sure to check out all my easy Instant Pot recipes and the best homemade snacks.

Ingredients
2

tablespoons

coconut oil

1/2

cup

popcorn

1/2

teaspoon

popcorn seasoned salt
Instructions
Turn on the Instant Pot, push the saute button, and then the adjust button, this should set your Instant Pot to a higher saute setting. Wait for 2 to 3 minutes until the pot heats up. Add the coconut oil, and when it melts add the popcorn. Add seasoned salt, and stir around to make sure the popcorn is coated with oil and salt. Put a lid on the pot, and once it 2/3rd's of the popcorn turn off the Instant Pot.
Nutrition
Calories:
65
kcal
|
Carbohydrates:
1
g
|
Protein:
0
g
|
Fat:
7
g
|
Saturated Fat:
6
g
|
Cholesterol:
0
mg
|
Sodium:
290
mg
|
Fiber:
0
g
|
Sugar:
0
g