The Whataburger Honey Barbeque Chicken Strip Sandwich is one of their most loved chicken sandwich menu items. If you don't live near a Whataburger, you can still make one of them at home.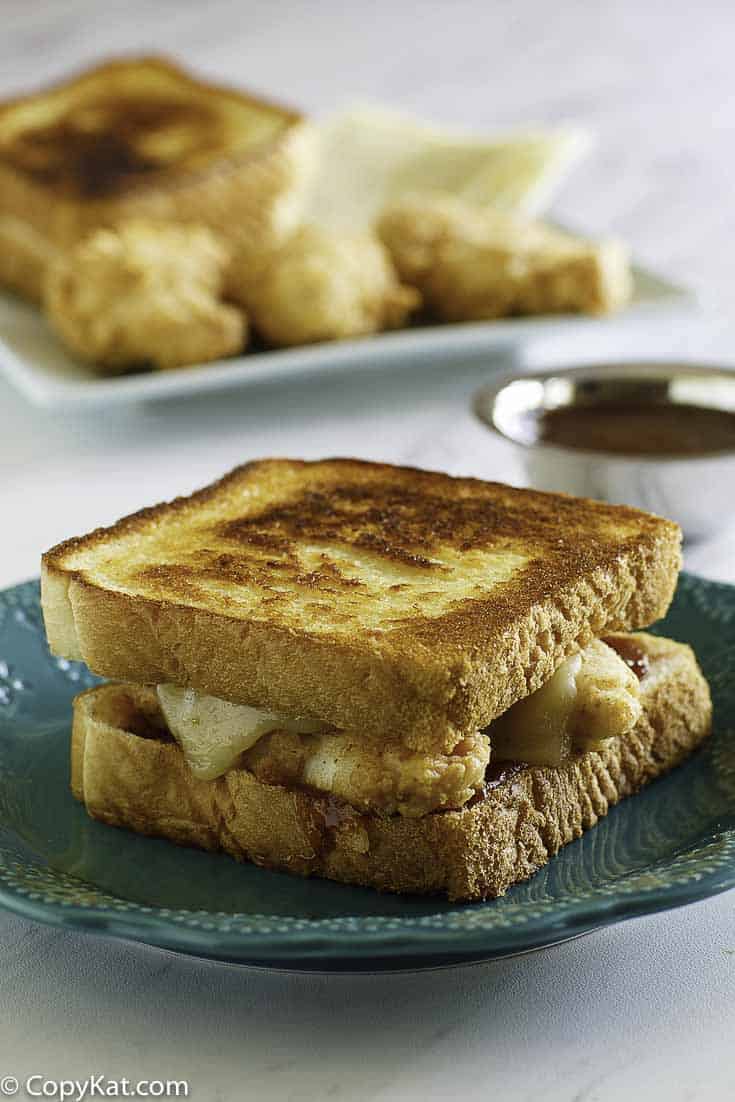 If you have never been to Whataburger, you will soon find out that they sell much more than burgers. Some of their well-known menu items include their Chicken Fajitas, Grilled Chicken Breast Sandwiches, Cinnamon rolls, Honey-butter biscuits, Breakfast-on-a-bun. You will soon find that everything is cooked to order, and you can have your food customized any way you desire.
All about the Whataburger Honey Barbeque Chicken Strip Sandwich
Everyone who has discovered Whataburger, loves what you can get to eat there. Whataburger dates back to 1950 when Harmon Dobson envisioned a huge, five-inch burger that would make people say "What a burger!" The first restaurant, in Corpus Christi, Texas, only made $191 total in the first three days.
Then word got around that Harmon's burgers were one inch bigger than everyone else's and on the fourth day, Harmon recorded the following in his diary: "Big day – $141.80 – What a workhorse – 551 burgers."
A Texas Treasure
In 1961, when Whataburger had over seventeen locations, the first iconic white-and-orange striped A-Frame restaurant building was opened in Odessa, Texas. The reason for the brightly-colored roofs? Harmon was a pilot and wanted them to be seen from the sky. (Sadly Harmon died in a plane crash in 1967.) In 2001, the same year the Honey BBQ Chicken Strip Sandwich made its debut, the Texas Legislature designated Whataburger an official Texas Treasure.
Today, Whataburger is still a family-owned business with more than 800 restaurants across ten states. Whatasuccess! Whataburger's history is very interesting.
This post contains affiliate links. As an Amazon Associate, I earn from qualifying purchases.
Honey Barbeque Sauce
Get saucy – this sticky and sweet sauce is a big treat on chicken. I bet you didn't know that you can purchase Whataburger's Honey BBQ Sauce online. It's so much easier to buy Whataburger's authentic sauce than trying to make it yourself.
You can imagine you're eating at a Whataburger's while never leaving your house. Below are three links I found if you don't happen to live near an HEB or Central Market store where you can just walk in and buy the sauce.
Other sauces that you should try are their spicy ketchup, their mustard, and their creamy pepper dressing. All are so good, it makes it hard when you go there when you have to decide which sauce you are going to enjoy.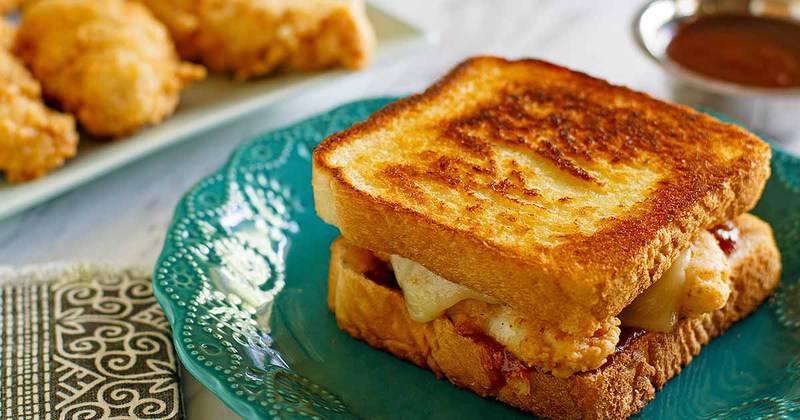 Whatatreat!
If you've never eaten one of these sandwiches, you're about to find out just what you've been missing. If you're not blessed with having a Whataburger near you, this mouthwatering sandwich can easily be made at home. Just be careful when you're biting into this delicious sandwich that you don't get BBQ sauce all over your shirt!
Love the Whataburger? Check out these copycat Whataburger copycat recipes.
Whataburger Breakfast On A Bun
Whataburger Chicken Strips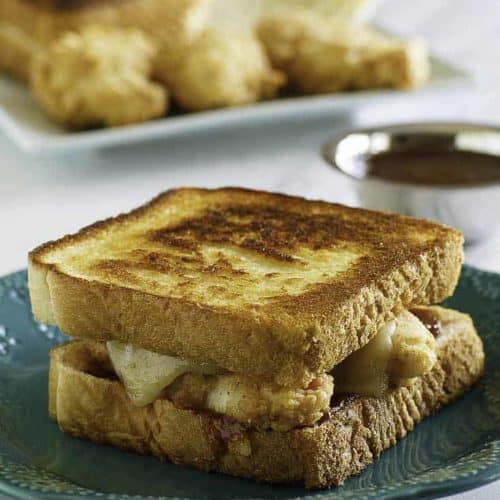 Whataburger Honey Barbeque Chicken Strip Sandwich
Make your own Whataburger Honey BBQ Chicken Strip sandwich at home this is a great recipe to prepare one of Whataburgers Chicken Sandwiches.
Print
Pin
Rate
Add to Collection
Go to Collections
Ingredients
8

slices

Texas Toast

3

tablespoons

butter

8

slices

Monterey Jack Cheese

4

tablespoons

honey barbeque sauce
Chicken Strips
1 1/2

pounds

chicken tenders

2

cups

all-purpose flour

1 1/2

teaspoons

salt

1 1/2

teaspoons

pepper

1/2

teaspoon

garlic salt

2 1/2

cups

buttermilk

oil for frying
Instructions
Chicken Tender Instructions
Make the seasoned flour by combining flour, salt, pepper, and garlic salt. Stir the flour

until it is well blended.

Make a batter of the seasoned flour and buttermilk by pouring in about 1/2 cup of the

buttermilk into the flour. You want the batter a little shaggy.

Coat the chicken with the batter and place on a rack and allow it to dry. The batter may fall off when cooking if you

don't allow the batter to try the chicken.

Discard remaining buttermilk.

Gently place 3 or 4 breaded chicken tenders into the hot oil. Cook chicken tenders a few at a time until they are golden brown. Drain on a clean wire rack

that has been placed on top of a baking sheet.
Chicken tender sandwich assembly
Butter both sides of the Texas Toast. Cook the bread on a skillet or a griddle until the bread is

golden brown, flip the bread over and brown the other side of the bread.

Place three chicken fingers on each four slices of bread, then top with 2 slices of Monterey Jack Cheese, and then spread about 1 tablespoon barbeque sauce on one slice of the bread.
Nutrition
Calories:
1230
kcal
|
Carbohydrates:
97
g
|
Protein:
67
g
|
Fat:
63
g
|
Saturated Fat:
24
g
|
Cholesterol:
197
mg
|
Sodium:
2493
mg
|
Potassium:
994
mg
|
Fiber:
4
g
|
Sugar:
17
g
|
Vitamin A:
1030
IU
|
Vitamin C:
2.1
mg
|
Calcium:
620
mg
|
Iron:
16.1
mg