The Boston Market Squash Casserole is delicious, now you can recreate their famous squash casserole at home.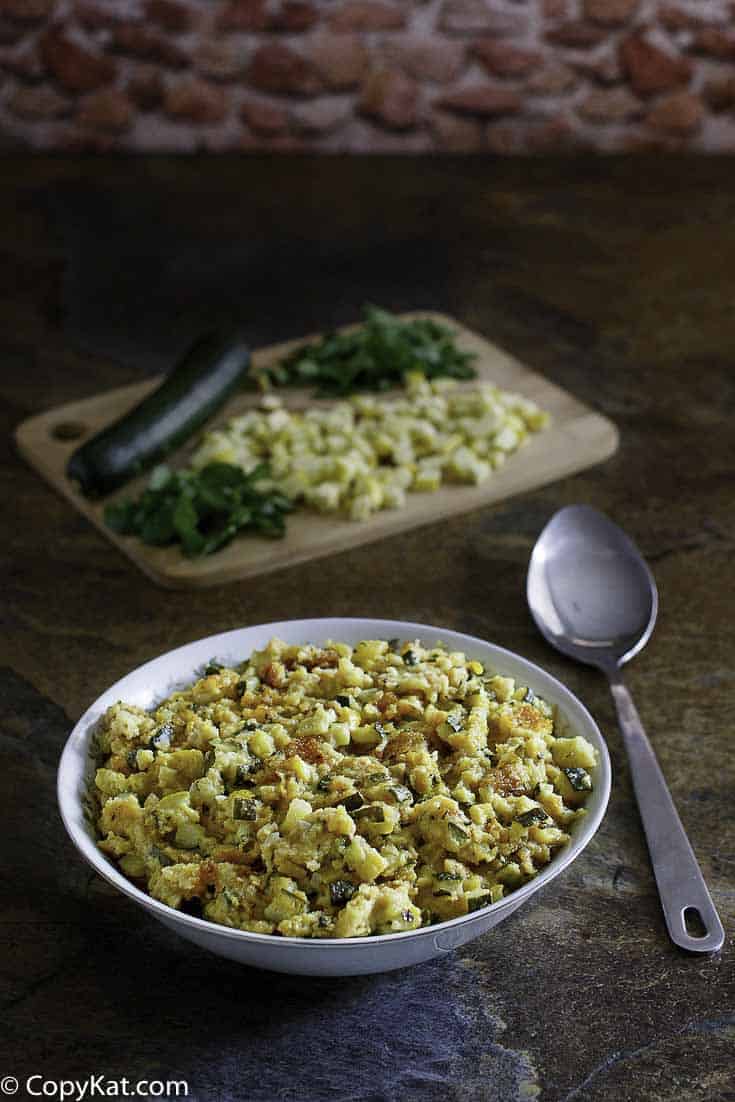 Are you looking for a good side dish? If you love squash, this may be the perfect recipe for you. This Boston Market menu item is made with basic ingredients you can buy at the grocery store. This casserole is made with squash, zucchini, cornbread mix, onions, and more.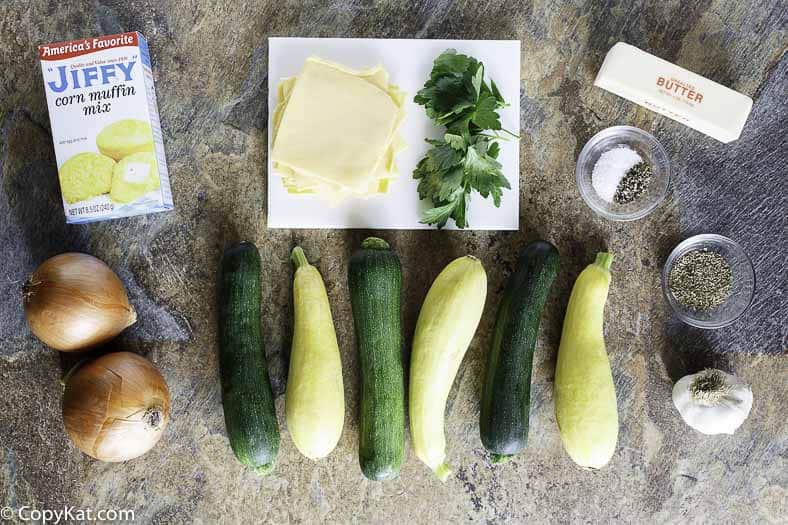 This copycat recipe for Boston Market Squash Casserole makes several servings so this is perfect for a large gathering. You can make this casserole ahead of time. If you cook this casserole completely and then allow it to cool, you can store this in the refrigerator, and reheat when you need to serve this recipe.
Boston Market Squash Casserole
Author:

CopyKat.com

Recipe Type:

Casserole Recipes, CopyKat Restaurant Recipes, CopyKat Recipes

Prep time:

10 minutes

Cook time:

1 hour

Serves:

8
You love this Boston Market now you can make this casserole at home!
Ingredients
4 1/2 cusp zucchini (diced)

4 1/2 cups yellow squash (diced)

1 1/2 cups yellow onion (chopped)

1 Box Jiffy corn muffin mix (prepare as directed on box)

3/4 cup of butter

8 ounces American cheese (diced, use a store brand not Velveeta)

3 cubes of chicken bouillon

1 teaspoon garlic (minced)

1 teaspoon salt

1/2 teaspoon ground pepper

1/2 teaspoon thyme

1 tablespoon parsley (chopped)
Directions
Prepare Jiffy Mix as directed, set aside to cool. Place zucchini and yellow squash in a large sauce pan and add just enough water to cover. Cook on medium low heat just until tender, remove from heat. Drain squash, reserve one cup of water for casserole. On medium low temperature place all of the butter in large sauce pan and saute the onions until the onions turn clear, add salt, pepper, thyme, and parsley . Add chicken bouillon cubes and garlic to onions, stir. Add drained squash and diced cheese, stir. Crumble corn bread in squash and pour the reserved cup of water and mix well.
Place squash mixture in a 13"x11" baking pan that has been sprayed with a non stick spray. Cover casserole and place in a preheated oven at 350 degrees. Bake for 50 - 60 minutes. Remove cover the last 20 minutes of baking time.
We found that this casserole is a great replacement for stuffing or potatoes.
Print Recipe