The King Cole Restaurant French Dressing is a homemade dressing that will bring back great memories if you were lucky to live in the Dayton, Ohio area. It's hard to beat this creamy French salad dressing.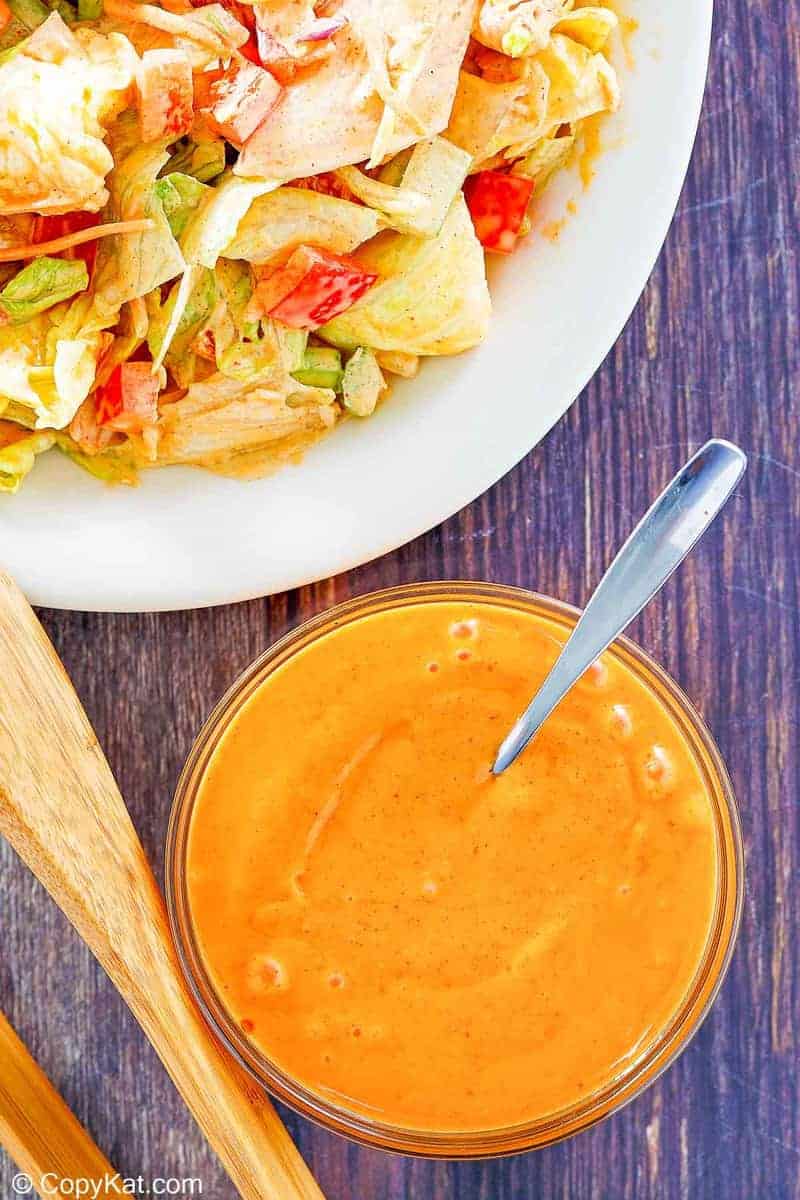 When was the last time you had a salad in a restaurant because you wanted it instead of just thinking that you were "being good" by ordering it? Never, right? That's a shame because a well-made salad can be delicious, especially if you are using a fantastic dressing like this French dressing recipe. This King Cole Restaurant-inspired dressing is not your typical bottled French; it is much, much better. No one-note, cloyingly sweet salad dressing here, just pure flavor that enhances, not conceals the taste of fresh veggies.
What Makes This Homemade French Dressing Recipe So Unique?
This homemade French dressing is the real thing, the way it used to taste before the mega food corporations took over. Today, most bottled French dressings are little more than ketchup and mayo with a little seasoning thrown in, but this one is different. It has a secret that puts it well above anything you can find on the supermarket shelves: It contains a fresh egg.
The uncooked egg makes all the difference when it comes to both the consistency and the flavor of this French dressing. However, it is important to note that although many traditional salad dressings use raw eggs, uncooked eggs can sometimes cause medical issues. If you are concerned, you may want to use pasteurized eggs or choose a different dressing recipe.
How to Make This Easy Homemade French Dressing
This recipe is an emulsion, meaning that it combines oil and egg yolk. Creating an emulation requires a bit of technique, but bringing this French dressing together is very similar to making mayonnaise. Try to use a blender to get the best results, but if you don't have one, a whisk will work as long you're ready for a good workout.
Start by putting all of the ingredients in the mixing bowl except for the oil. You can use any neutral flavored oil in this recipe, such as canola, vegetable, or corn oil.
If you are using a stand mixer, make sure to install the balloon whisk attachment and give the ingredients a little mix on the lowest setting to incorporate everything.
Once the base ingredients are combined, keep the blender running on the lowest setting, and begin to add a few drops of the oil at a time. After you add about two to three tablespoons of oil, turn the blender to medium-low, and continue to pour in a thin, steady stream until you add all the remaining oil.
Tips for Serving and Storing This Easy Homemade French Dressing
See what we are cooking by following us on Instagram.
Ingredients
Here's a list of what you need: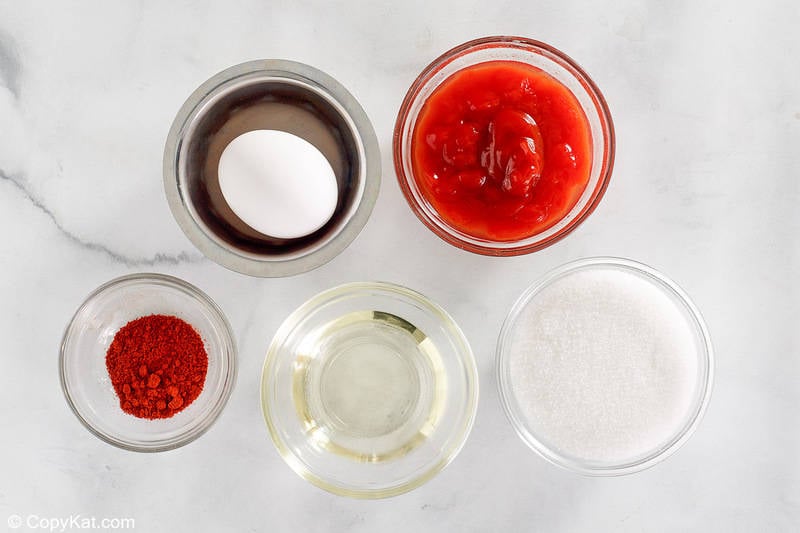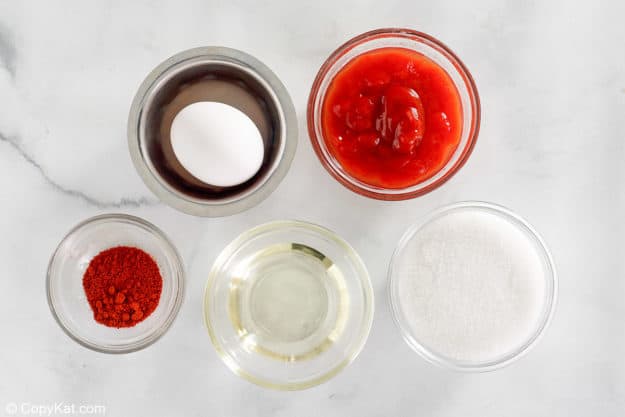 How to Make French Dressing
Mix all ingredients except salad oil in a blender.

With the motor running, drizzle the salad oil in a steady stream and blend until emulsified.
Season with salt and pepper if desired.
You may wonder how long you can store this salad dressing. You can store this salad dressing for up to 3 days. You must keep this salad dressing refrigerated as it is homemade and it does contain an egg.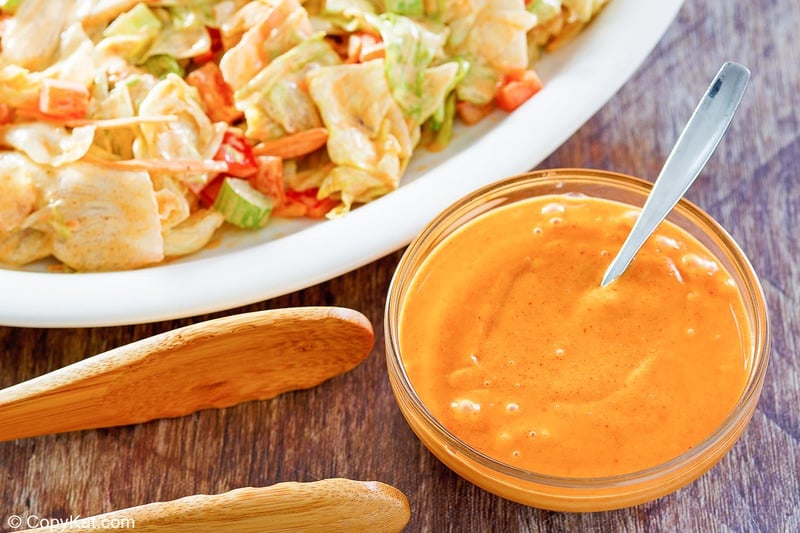 Looking for more great homemade salad dressings? Try these recipes!
Popular Salad Recipes
Be sure to check out more of my easy salad dressing recipes and the best restaurant copycat recipes here on CopyKat!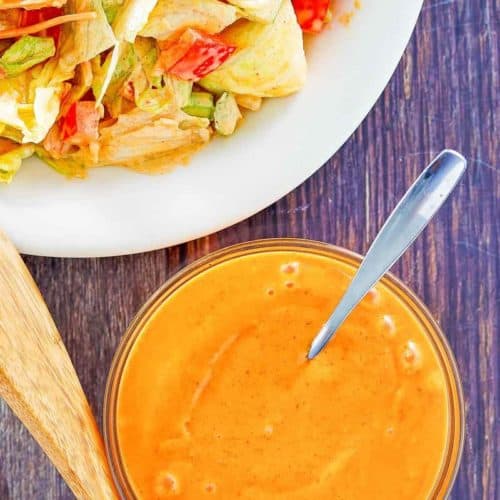 Ingredients
1

egg

1

cup

ketchup

1/2

cup

white vinegar

1/2

cup

sugar

1/2

tablespoon

salt

2

tablespoons

paprika

2 1/2

cups

salad oil
Instructions
Mix all ingredients except salad oil in a blender.  

With the motor running, drizzle the salad oil in a steady stream. Blend until emulsified.

Season with salt and pepper if desired.
Nutrition
Calories:
53
kcal
|
Carbohydrates:
7
g
|
Protein:
0
g
|
Fat:
2
g
|
Saturated Fat:
0
g
|
Cholesterol:
6
mg
|
Sodium:
239
mg
|
Potassium:
47
mg
|
Fiber:
0
g
|
Sugar:
6
g
|
Vitamin A:
350
IU
|
Vitamin C:
0.4
mg
|
Calcium:
4
mg
|
Iron:
0.2
mg