Once you find the perfect Caesar Salad Dressing, you will never need another one. This is that Caesar Salad recipe! The Outback Steakhouse Caesar salad dressing may be the best around and now you can make it at home.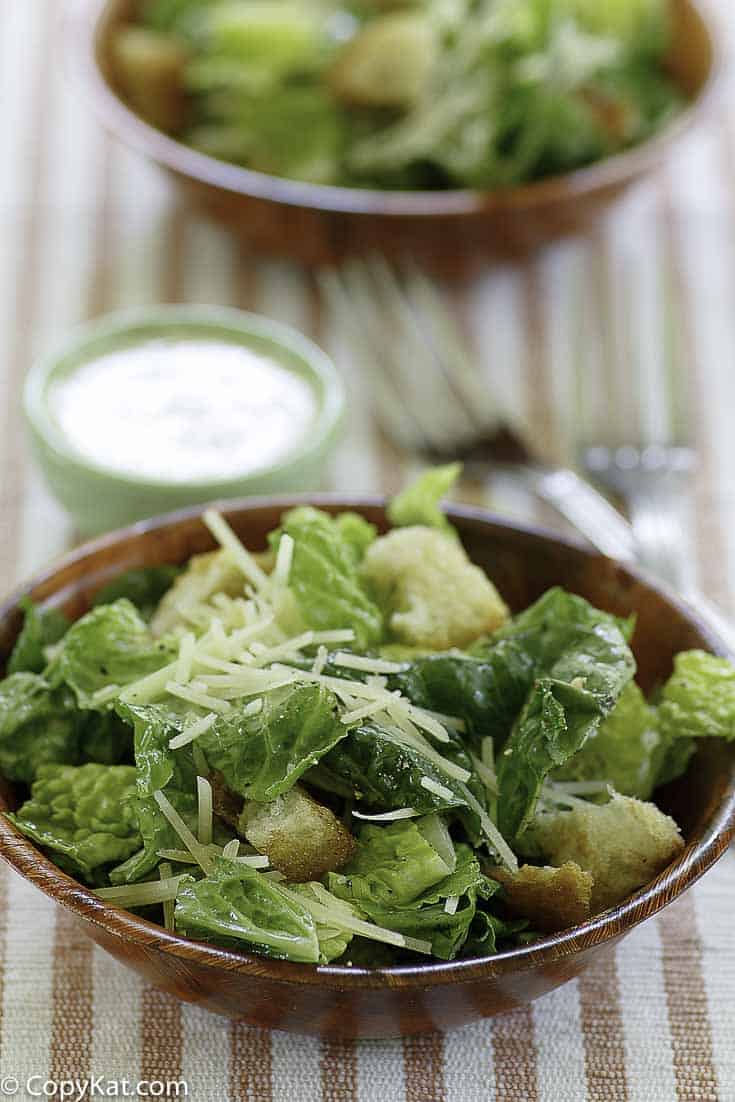 This post contains affiliate links. As an Amazon Associate, I earn from qualifying purchases.
Why this Recipe Works
Once you find a great Caesar salad dressing, you never want to let go. This Outback Steakhouse Caesar Salad Dressing Recipe goes with just about everything. It can be your go-to salad for all of your favorite Outback Steakhouse recipes too.
A Caesar salad dressing recipe may also feel ingredient heavy. But consider this, if you could make a salad dressing that is good for two weeks, wouldn't that be worth it! I say yes!
What Makes a Great Caesar Salad
If you make a lot of salads, you know what works and what doesn't work. Keep these salad tips in mind next time you plan to make a caesar salad.
Always buy the freshest of ingredients. If you are not sure if the lettuce is at it's best, put it in ice-cold water to help make it extra crisp. Make sure to dry it all the way before adding the dressing.
After you buy your romaine lettuce, remove the outer layer and discard. These leaves tend to have a bitter taste.
Instead of cutting up the lettuce, consider leaving it alone and arranging the long leaves on a plate with the dressing and accessories on top
Splurge on the Parmesan cheese! It's always nice to have quality cheese for anything but especially a Caesar salad. Make sure you pick-up Parmigiano-Reggiano that is aged for at least 24 months. This will give you the perfect sharp flavor for your salad.
Ingredients
Making a Caesar Salad dressing is really easy — and did I mention it's good for up to two weeks? Here's what you'll need:
Mayonnaise
Egg Substitute
Grated Parmesan Cheese
Olive Oil
Lemon Juice
Anchovy Paste
Chopped Garlic
Sugar
Salt & Pepper
Parsley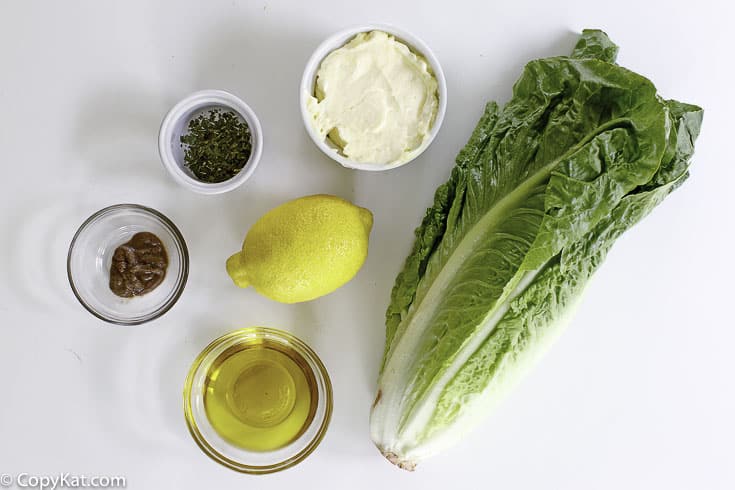 How to Make Outback Caesar Dressing
It's super simple to mix up, and then you can make the salad by adding the romaine lettuce, croutons to a bowl, and maybe some fresh Parmigiano-Reggiano cheese for the top! Add some grilled chicken or shrimp for a hearty dinner salad.
Place all ingredients in a bowl.
Beat with an electric mixer for about 1-2 minutes.
Cover and refrigerate for several hours.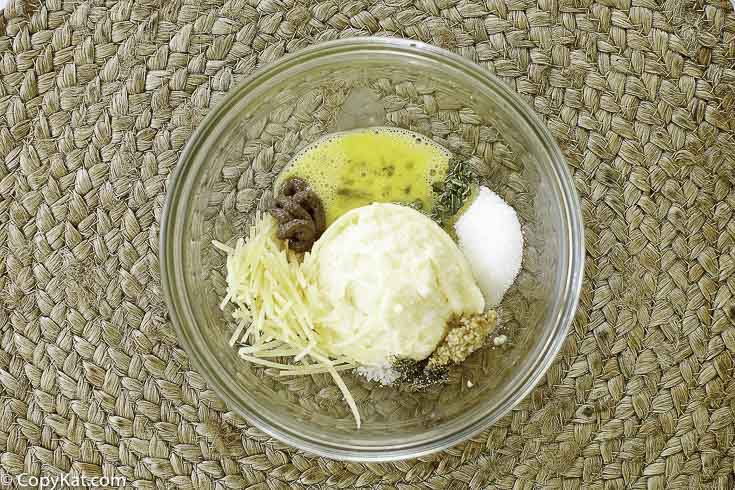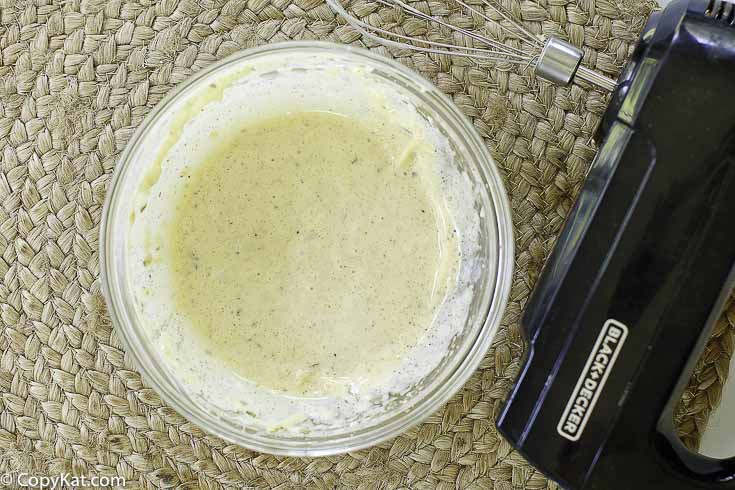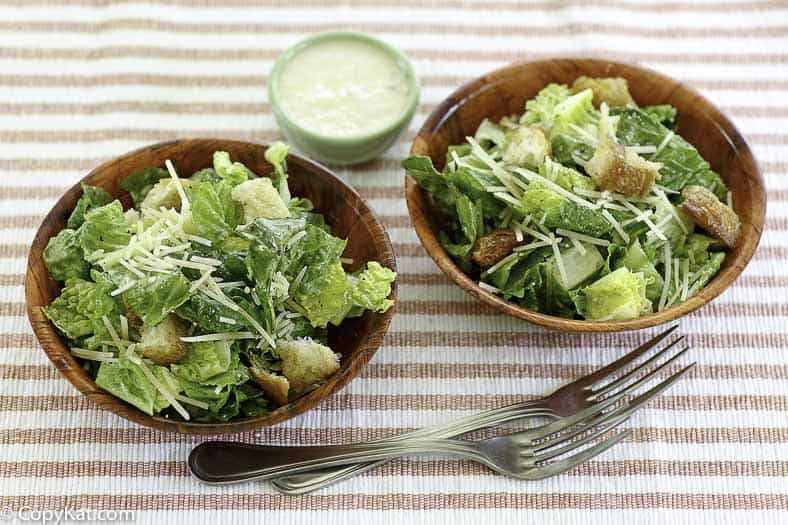 10 (Yes 10!) Suggestions for What You Can do with Your Caesar Salad Dressing
A dressing for pasta or potato salad. Ditch your usual dressing and use Caesar instead. It's thick enough to thoroughly coat your ingredients and instantly add a flavor boost.
Swap it for plain old mayo. Caesar dressing makes for a much more interesting and tastier chicken or tuna salad.
Make a superior coleslaw. Using Caesar dressing for coleslaw is a big win. It adds that touch of richness that coleslaw desires.
A delicious dip for veggies or breadsticks. Just like crisp lettuce, raw veggies love Caesar dressing. Pour some in a bowl and get dunking.
Toss your veggies in it before roasting. Choose your veggies — potatoes, carrots, broccoli, cauliflower – all work well. Toss them with Caesar dressing and roast until they're caramelized, crispy, and extra tasty.
Drizzle it on corn on the cob. Of course, corn on the cob is terrific with just a little butter and salt, but try drizzling a little Caesar dressing on it for an extra delight.
Spread it on your sandwich bread or burger bun. Forget ketchup or mustard; slather Caesar dressing on instead.
A marinade for meat. Toss chicken in Caesar dressing and let it marinate for several hours or overnight. When grilling or roasting your chicken, the rich dressing tenderizes and adds a wonderful flavor to the meat.
Use it on wings. Toss chicken wings in Caesar dressing before baking them for a different twist on this popular way to eat chicken.
Spread some on fish before baking. Caesar dressing makes a flavorful sauce for fish such as salmon, tuna, or cod.
It's impossible to mess up when making this wonderful-tasting caesar salad dressing – it's just so easy to put together. And, it tastes even better if it's allowed to chill in your refrigerator overnight.
In fact, it will keep in your fridge for up to two weeks. So why not make some extra so you'll always have it on hand? I look forward to hearing how you use this copycat Caesar salad dressing.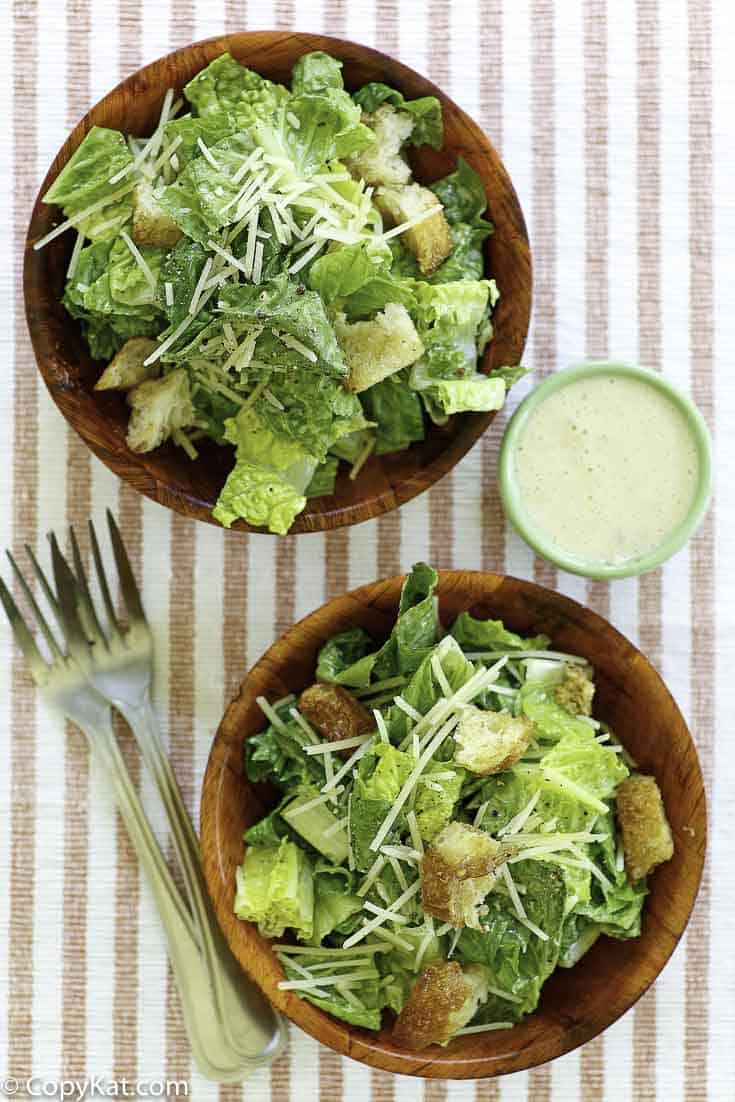 How to store Caesar Salad Dressing
Caesar salad dressing made with mayonnaise should be stored in an airtight container in the refrigerator. It is important to keep the dressing cold to prevent bacteria growth and to ensure that it stays fresh for longer. The dressing can typically last for up to one week in the refrigerator, but it is important to check for any signs of spoilage, such as an off smell or appearance, before consuming. Additionally, if the dressing has been sitting out at room temperature for more than two hours, it should be discarded for safety reasons.
Homemade Salad Dressing Recipes
Favorite Outback Steakhouse Copycat Recipes
Be sure to check out more of my easy salad dressing recipes and the best Outback Steakhouse copycat recipes here on CopyKat!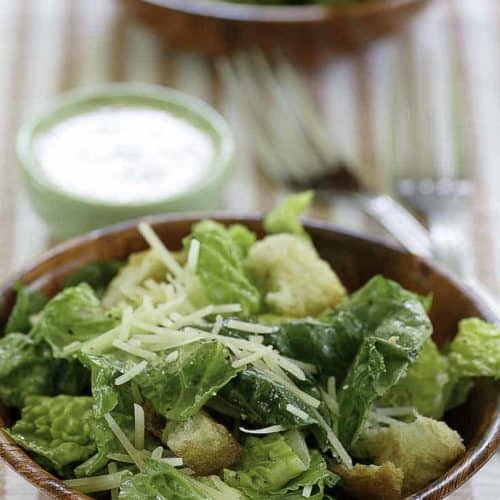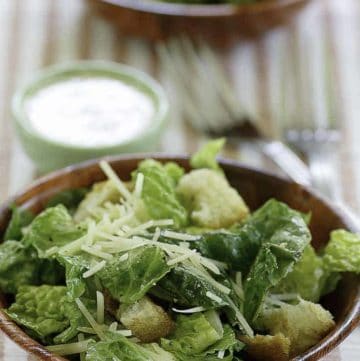 Ingredients
1

cup

mayonnaise

1/4

cup

egg substitute

1/4

cup

grated parmesan cheese

2

tablespoons

water

2

tablespoons

olive oil

1 1/2

tablespoons

lemon juice

1

tablespoon

anchovy paste

2

teaspoons

chopped garlic

2

teaspoons

sugar

1/2

teaspoon

coarsely ground pepper

1/4

teaspoon

salt

1/4

teaspoon

crushed dried parsley
Instructions
Combine all ingredients in a bowl. Beat with an electric mixer for about 1-2 minutes. Cover and chill for several hours. This salad dressing stays fresh for about two weeks.
Nutrition
Calories:
1989
kcal
|
Carbohydrates:
15
g
|
Protein:
23
g
|
Fat:
204
g
|
Saturated Fat:
34
g
|
Cholesterol:
129
mg
|
Sodium:
3101
mg
|
Potassium:
265
mg
|
Fiber:
0
g
|
Sugar:
14
g
|
Vitamin A:
505
IU
|
Vitamin C:
10.6
mg
|
Calcium:
389
mg
|
Iron:
2.7
mg
Special thanks to gnvdude for this recipe.