Ruby Tuesday Killer Kool Aid is an adult cocktail that is Kool-Aid like you have never had it before. You can easily make this delicious drink at home.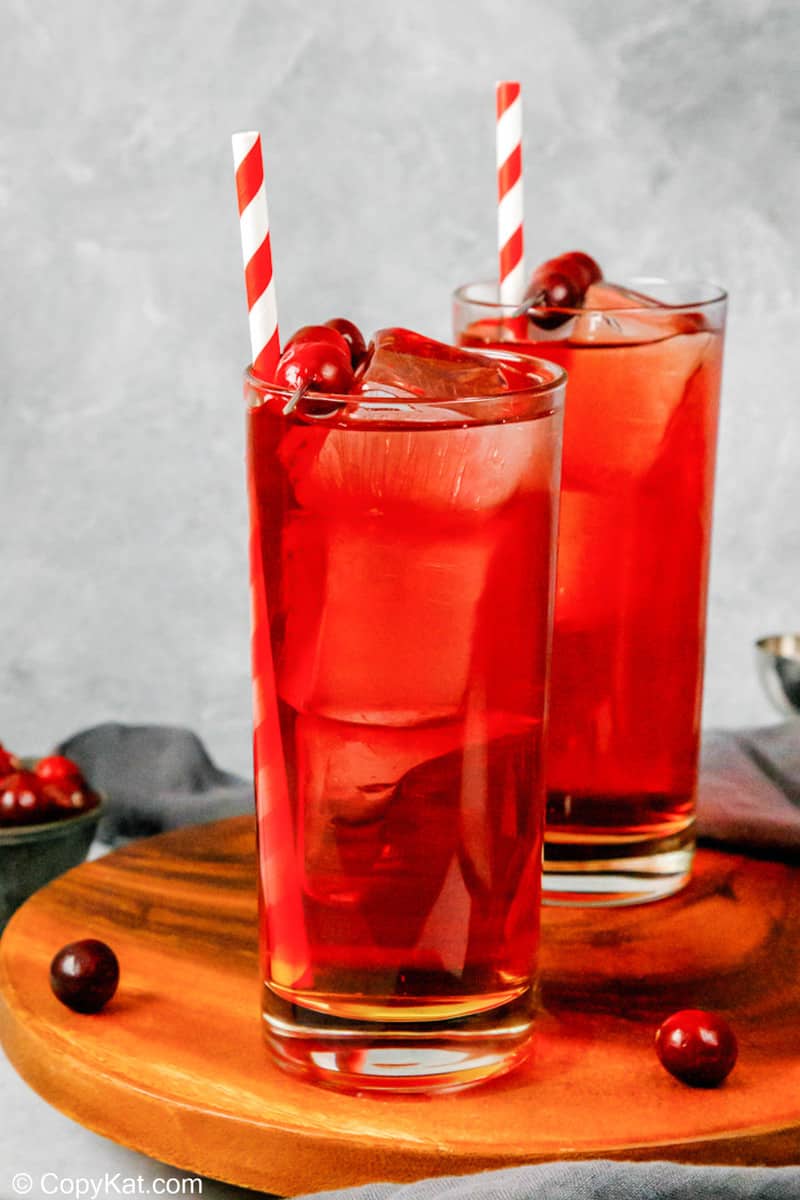 Do you remember sipping on Kool Aid back when you were young? A stained tongue and a sugar rush were just about the greatest thing a kid could get back then. In college, Jungle Juice replaced Kool Aid as the party fuel of choice. But now that you are older, neither seems like that good of an idea to drink. It's okay because this cranberry juice and Southern Comfort cocktail has you covered. Yep, it is the same happy hour one you loved when you could still find it was on Ruby Tuesday's signature cocktails menu. Sadly, the drink disappeared from the restaurant, but now you can make it at home. Mix one up on a lazy Saturday out by the pool, or stir up an entire pitcher for your next summer BBQ!
What's in This Ruby Tuesday's Cocktail?
It all starts with cranberry juice. The tartness of the juice is an essential part of this cocktail because it balances out the rest of the ingredients' sweetness. Choose a brand containing 100 percent cranberry juice and no added sugar at all, like Ocean Spray Pure Cranberry. Although Ocean Spray Pure Cranberry juice is probably not something you want to drink on its own, it is perfect for use in a mixed drink like cocktails or smoothies. If you can't find this Ocean Spray Pure Cranberry in your supermarket, you can use any cranberry juice cocktail as long as it is sweetened with other fruit juices.
Amaretto is an almond-flavored liqueur. It is cloyingly sweet and syrupy, making it a great foil to the tartness of the cranberry juice. Amaretto comes from Italy and has a long tradition of use not just as a cocktail ingredient but also for baking, especially for treats associated with Christmas and other holidays. Disaranno one of the most popular brands, but there are others.
Despite what you might think, Southern Comfort is not a whisky. It is a grain-neutral alcohol that gets its unique flavor from a variety of fruit concentrates. Although you may remember taking shots of Southern Comfort during your college days, its pronounced apricot flavor works better as an ingredient in a fruity cocktail like this one.
Tips for Making a Couple of Cool Variations of Ruby Tuesday's Killer Kool Aid
Sure, the Ruby Tuesday's cocktail is delish, but you can a few different drinks using the same ingredients. Give these cranberry-based cocktails a try!
The Christmas Cooler. Cranberries are super festive, and so is this simple cocktail. To make spirits bright on a cold winter's night, all it takes is serving 4 oz of cranberry juice and 2 oz of amaretto in a high ball glass over ice. Stir the drink with a sprig of rosemary and serve.
The Scarlett O'Hara Cocktail. What better liqueur to use in a cocktail named after one of the most famous Southern belles than Southern Comfort? Fill an old fashion glass with ice. Pour in a shot of Southern Comfort and a squeeze of lime. Top with 4 oz of cranberry juice and garnish with a lime wheel.
Check out more of our cocktails on YouTube!
Ingredients
Here's a list of what you need:
Southern Comfort
Amaretto
Cranberry Juice
Ice
How to Make Killer Kool Aid Cocktail
Fill a highball glass with ice.

Add Southern Comfort.

Add Amaretto.

Fill to the top with cranberry juice.

Garnish with cherries if desired.
How about dessert? Check out this creamy Kool Aid Pie.
Favorite Cocktail Recipes
Popular Non-alcoholic Drink Recipes
Check out more of my easy cocktail recipes and the best copycat recipes for casual dining restaurants here on CopyKat!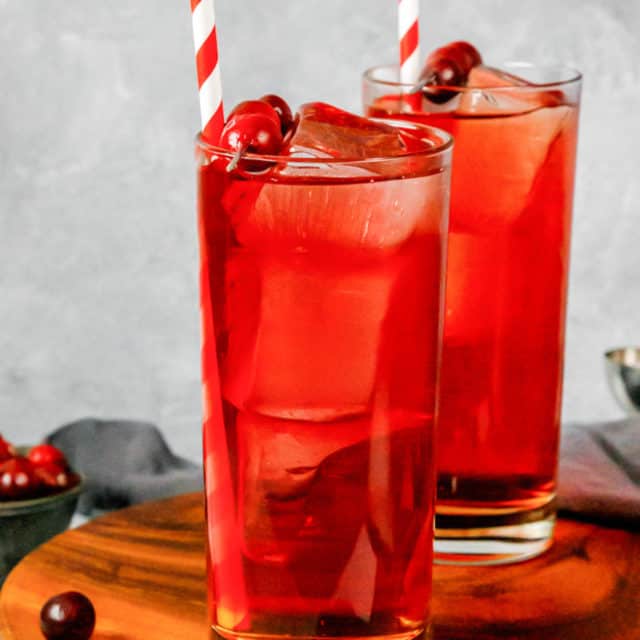 Ingredients
1

jigger

Southern Comfort

1

jigger

Amaretto

4

ounces

cranberry juice
Instructions
Fill a highball glass with ice.

Add Southern Comfort and Amaretto.

Fill to the top with cranberry juice.

Garnish with cherries if desired.
Nutrition
Calories:
214
kcal
|
Carbohydrates:
30
g
|
Protein:
0
g
|
Fat:
0
g
|
Saturated Fat:
0
g
|
Cholesterol:
0
mg
|
Sodium:
6
mg
|
Potassium:
87
mg
|
Sugar:
30
g
|
Vitamin A:
50
IU
|
Vitamin C:
10.6
mg
|
Iron:
0.3
mg