Make Dolly Parton's Dixie Stampede Creamy Vegetable Soup at home with this easy copycat recipe. This soup was made famous by her first restaurant in Pigeon Forge, Tennesee, but you can enjoy this soup no matter where you live.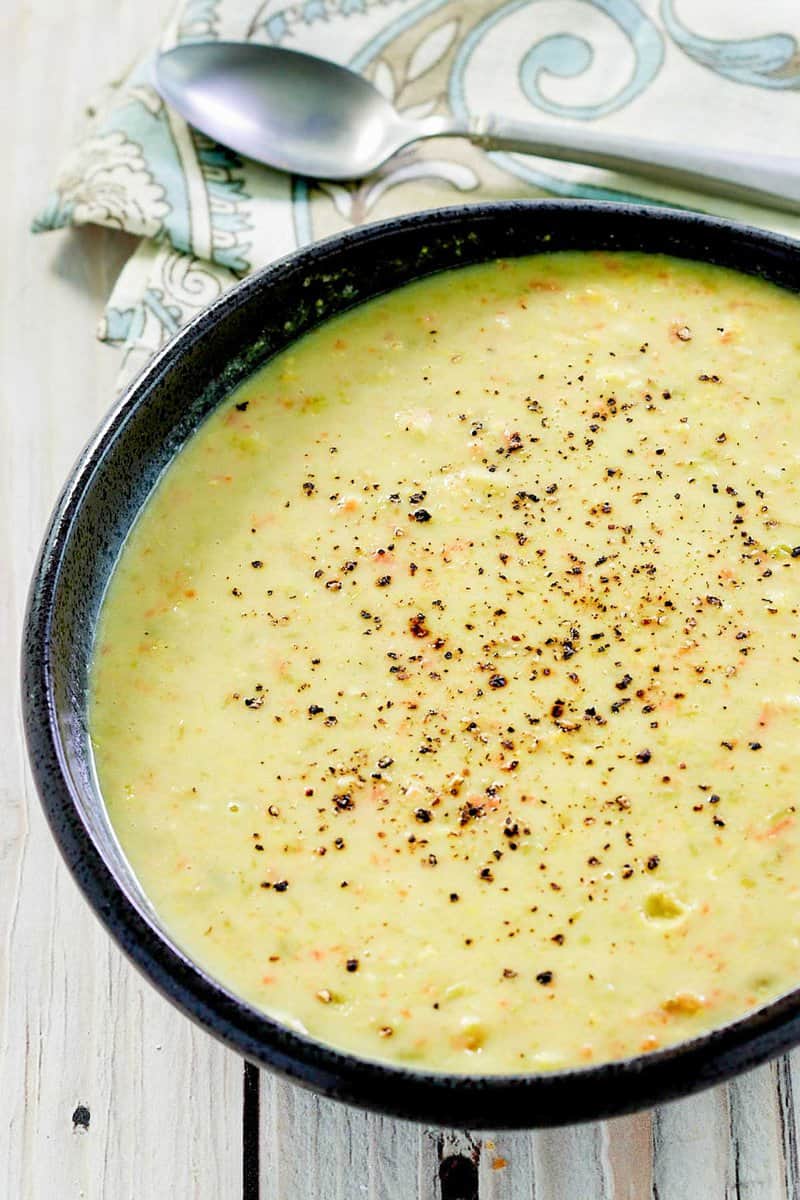 This post contains affiliate links. As an Amazon Associate, I earn from qualifying purchases.
Dolly Parton's Stampede Dinner Attraction
Your trip to Branson, MO, or Knoxville, TN isn't complete without the satisfying feast and exuberant entertainment of Dolly Parton's famous Stampede. Dining at the Stampede brings back those good times you had at your mom's kitchen table.
You and your family will have an enjoyable time enjoying the home-style food along with the entertainment; beautiful horses, trick riding, and music. You've never had dinner with so much fun!
Everyone Loves Dixie Stampede's Cream of Vegetable Soup
If you've ever been to the Dixie Stampede, then you know that one of the best parts of the show is the food. They serve an amazing meal that begins with a helping of a creamy vegetable soup that is just amazing!
However, even though you can't get this delicious cream of vegetable soup just anywhere, you can cook up this soup at home. And, if you have enjoyed the Stampede, you can make this soup to remind you of the good times you had there.
This soup is really simple to make and only takes a few minutes. It's a very creamy dish and the vegetables are finely chopped. Most of the ingredients are staples that are likely in your pantry right now.
What Makes Dixie Stampede's Creamy Vegetable Soup Worth Raving About?
Dinner and a show is always a fun time, but if you can't make it to the Dixie Stampede in Tennessee, you can still enjoy this spotlight-worthy soup.
There are many different recipes for this cream soup out there, but if you follow a lot of them, you will wind up with a chowder-like consistency with over-the-top sweetness. This version of the recipe is jam-packed with veggies and real whipping cream, yet the soup isn't overly heavy.
What Is Dolly Parton Soup?
Don't confuse this recipe with Dolly Parton's other famous soup, Dolly Parton's Stone Soup, which the singer shared with fans to promote healthy eating. This soup is definitely not diet food!
How do you make Dolly Parton soup?
There is no need to make a special trip to Dolly Parton's Dixie Stampede just for the soup. And you don't have the expense of the show tickets.
Now you can create this show-stopper soup in your own kitchen just like they do at the Dixie Stampede. This pureed vegetable soup in a cream base is easy to prepare and delicious. Serve it hot and enjoy.
All it takes is pureeing eight common kitchen ingredients and making a creamy soup with them.
Dolly has generously revealed this recipe and many more in her great cookbook called Dolly's Dixie Fixin's.
Dixie Stampede Soup Recipe Ingredients
Here is a list of what you need to make this delicious soup:
Chicken Broth
Margarine or butter
All-purpose flour
Frozen Peas
Corn
Green Beans
Carrots
Garlic Powder
Onion Powder
Heavy Cream
How to Make Dixie Stampede Soup
Fully cook all the vegetables individually.
Grind or chop the vegetables into small pieces using a food processor or grinder.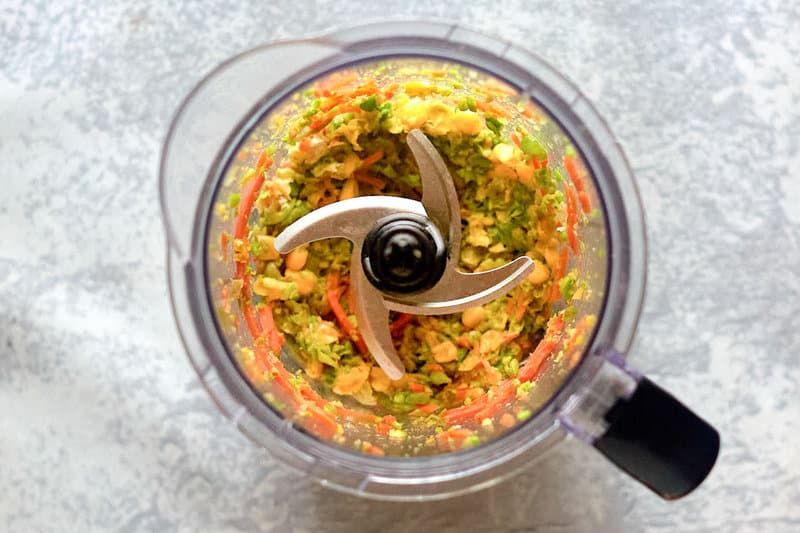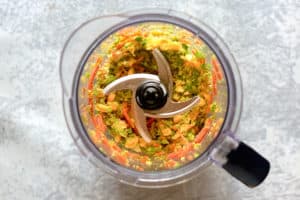 Place margarine into a large 3-quart sauce pot over medium heat. Melt margarine. When the margarine has melted add the all-purpose flour. Cook the roux for about a minute. Do not let the roux brown, you want to make a light blonde roux.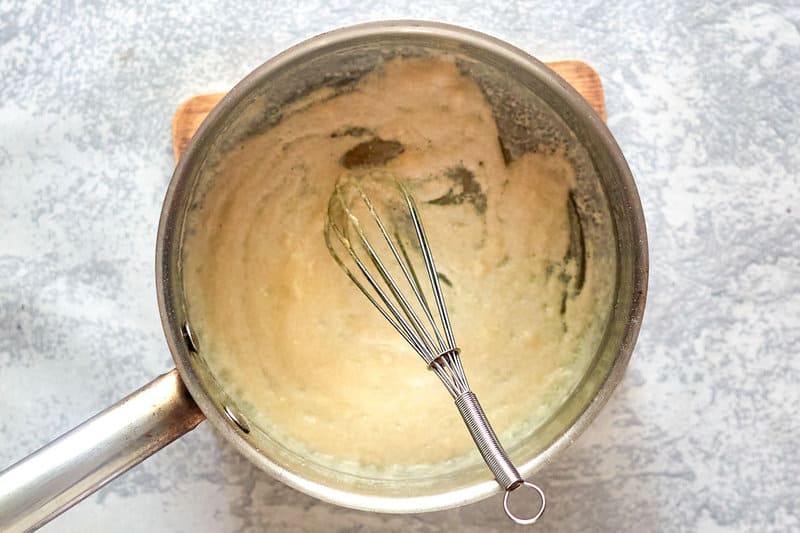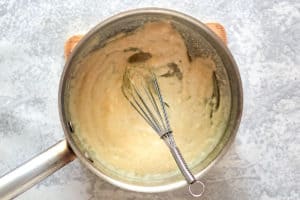 Slowly add the broth, whisking as you pour it in to prevent lumps.
Add the vegetables and seasonings. Stir to combine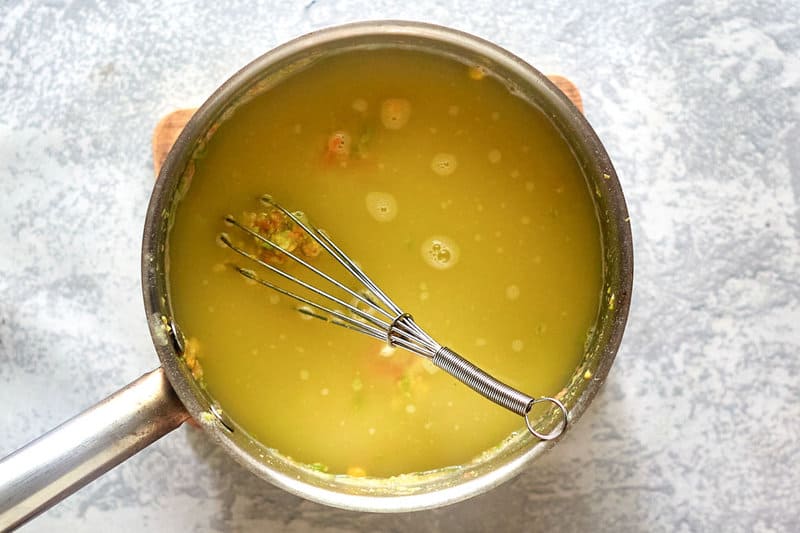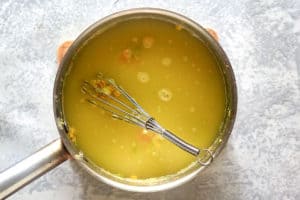 Bring the soup to a boil.
Add heavy whipping cream to the mixture and stir to combine.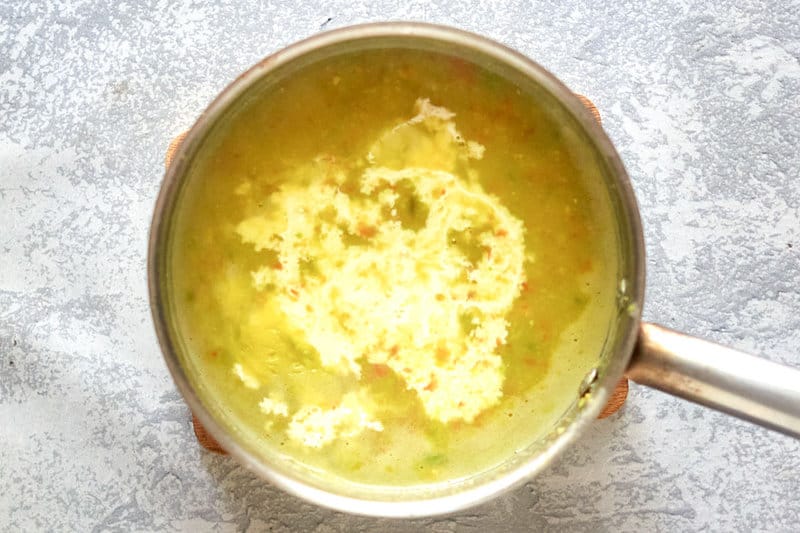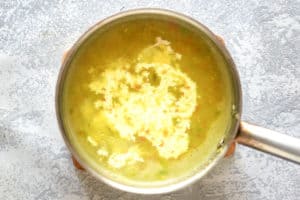 Season with a teaspoon salt and 1/2 teaspoon pepper (or to taste).
Serve and enjoy! Garnish with fresh parsley if desired.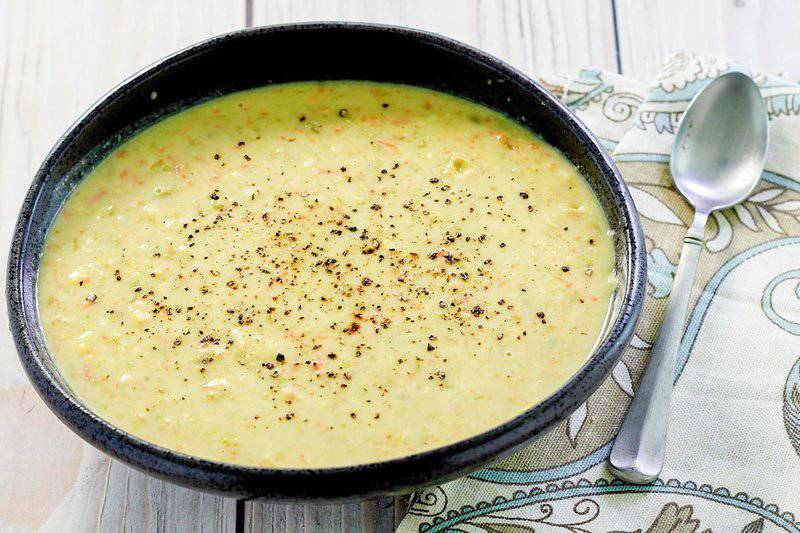 Quick and Easy Cream of Vegetable Soup
This recipe is one of my favorites for a busy day! You can have this soup on the table in less than thirty minutes. I would consider this a starter dish.
Creamy vegetable soup can be more substantial if you dunk cornbread or buttermilk biscuits into it. I like to pair this soup with cheddar biscuits just like they do at the Stampede.
Creamy Veggie Soup Recipe Variations
This cream of vegetable soup in chicken broth comes compliments of the finest Southern cooking. You can vary this recipe to your own liking. If you want a vegetable soup that has a richer taste, this is the cream of vegetable soup you must try.
For instance, you can use more or different vegetables or add potatoes for a chunkier soup. Adding cooked rice or pasta is also great to do.
Experiment a little bit, and let me know if you come up with an out-of-this-world flavor combination.
How to Store, Freeze, and Reheat Dixie Stampede Soup
Creamy vegetable soup is a great make-ahead meal because it will last for up to three days in the fridge as long as it is in an airtight container.
You can also freeze this cream of vegetable soup in freezer-safe containers.
Whether you store the soup in the fridge or freezer, it is critical to cool it down as quickly as possible to prevent getting sick. You can chill the soup quickly by filling a large bowl a third of the way with ice water and placing another bowl into the ice water bath. Pour the warm soup from the pot into the bowl on top and stir.
The best way to reheat the soup is on the stovetop. While you can use the microwave, it is easy to overcook the soup and cause it to get grainy.
You can reheat the soup from frozen or thawed:
Place the soup in a saucepan over medium-low heat.
If the soup is too thick, add a little chicken stock, milk, or water to thin it out.
Heat slowly and stir continuously until warm. Don't boil and discard any leftovers.
Creamy Vegetable Soup FAQ
What Can I Add to Vegetable Soup to Make It More Flavored?
A little bit of salt and white pepper will perk up your taste buds. Start with a half teaspoon of salt and a quarter-teaspoon of white pepper and adjust the seasonings from there. Folks who like their food spicy can try chopping half of jalapeno pepper and adding it with the other vegetables.
What Can I Do to Make This Soup Creamier?
Many people enjoy the chunkiness of this soup, but if you prefer a more creamy vegetable soup recipe, feel free to puree all or part of the soup. You can use either a stick blender right in the pan or let the soup cool slightly before carefully pureeing it in a blender.
How Do You Make Vegetable Soup Thicker?
Blending this Dixie Stampede soup recipe will make it thicker, but there are other options if you want to keep the vegetables chunky.
Make a roux in a small bowl mix together 1 tablespoon of flour and 1 tablespoon of softened butter. When they are mixed into a paste, add this roux to the soup. Stir in well. Then cook on medium-high stirring while the soup thickens.
Make a cornstarch slurry by adding 2 teaspoons of corn starch to 2 tablespoons of water. Stir together well. Pour the slurry into the soup, and cook on medium-high stirring while the soup thickens. This will take a couple of minutes.
Alternatively, try adding leftover mashed potatoes or instant potato flakes until you reach the consistency you desire.
Love a Creamy Vegetable Soup Recipe? Try these!
Favorite Southern Vegetable Recipes
Check out more of my easy soup recipes and the best copycat recipes for casual dining restaurants here on CopyKat!
Ingredients
½

cup

frozen peas

½

cup

whole kernel sweet corn

½

cup

canned green beans

½

cup

carrots,

peeled & grated

3

tablespoons

margarine or butter

3

tablespoons

all-purpose flour

1

quart

chicken broth

½

teaspoon

garlic powder

½

teaspoon

onion powder

1½

cups

heavy whipping cream

salt and pepper to taste
Instructions
Fully cook all of the vegetables individually and then grind or chop them into small pieces.

Make a blond roux by placing the margarine or butter into a large pot over medium heat.

When the margarine or butter melts, add the flour. Cook for about one minute. Do not let the roux brown.

Add the broth, vegetables, garlic powder, and onion powder to the pot with the roux.

Bring to a boil, and then turn the soup down to a simmer.

Add the heavy whipping cream, season with salt and pepper, and stir to combine.
Nutrition
Calories:
115
kcal
|
Carbohydrates:
4
g
|
Protein:
2
g
|
Fat:
10
g
|
Saturated Fat:
7
g
|
Polyunsaturated Fat:
1
g
|
Monounsaturated Fat:
3
g
|
Trans Fat:
1
g
|
Cholesterol:
32
mg
|
Sodium:
246
mg
|
Potassium:
77
mg
|
Fiber:
1
g
|
Sugar:
2
g
|
Vitamin A:
1134
IU
|
Vitamin C:
3
mg
|
Calcium:
22
mg
|
Iron:
1
mg